Welcome to Flipflops2chanel's April issue of Gram Glimpse. We love April because rain brings flowers, but more importantly, this month has many events designed to raise awareness about health and wellness, safety, and creativity.
We believe this creates excellent opportunities to focus on health and well-being on a united front. For instance, in the United States, we have National Autism Awareness Month, Sexual Assault Awareness Month (SAAM), and Child Sexual Abuse Prevention Month.
However, those are only a few causes to unite under because, as previously stated, April is about health and wellness. Like new flowers resulting from rain, hope envelopes this month full of activities designed to create change.
With respect to the empowering aura that awareness brings, we are featuring ten people/accounts from Instagram who encompass everything that builds from this foundation to enrich others in need. These special people raise awareness and provide services that rebuild, repair, guide, or offer hope in unique ways.
April & IG for Health | 10 Pages to check out right now!
1) Survivor Nest (@survivornest) • Instagram photos and videos
2) heidE hodes (@connectingthemessage) • Instagram photos and videos
3) Brandieallen1111 (@brandieallen1111) • Instagram photos and videos
4)Caneisha (@berrythoughtfullife) • Instagram photos and videos
5) DrDonRussell (@drdonrussell) • Instagram photos and videos
6) Old Soul Chris Wasko (@chriswaskomedium) • Instagram photos and videos
7) Autistic Selves (@autisticselves) • Instagram photos and videos
8) 💫Womens Empowerment Junkie❤️ (@womens_empowerment_junkie) • Instagram photos and videos
9) The Lifestyle of Joy (@thelifestyleofjoy) • Instagram photos and videos
10) promoting my wife (@empowerintoyou) • Instagram photos and videos
April is National Child Sexual Abuse Prevention Month, and I promised myself I wouldn't get emotional while writing this article. In all honesty, I tried to but stopped, cried, wrote descriptively about my abusers, deleted it all, and restarted several times before I finally accepted my feelings and put them in words that dignify the strength of survivors by exposing my frailty and resilience. It's pretty similar to my life, so I think it best to start here.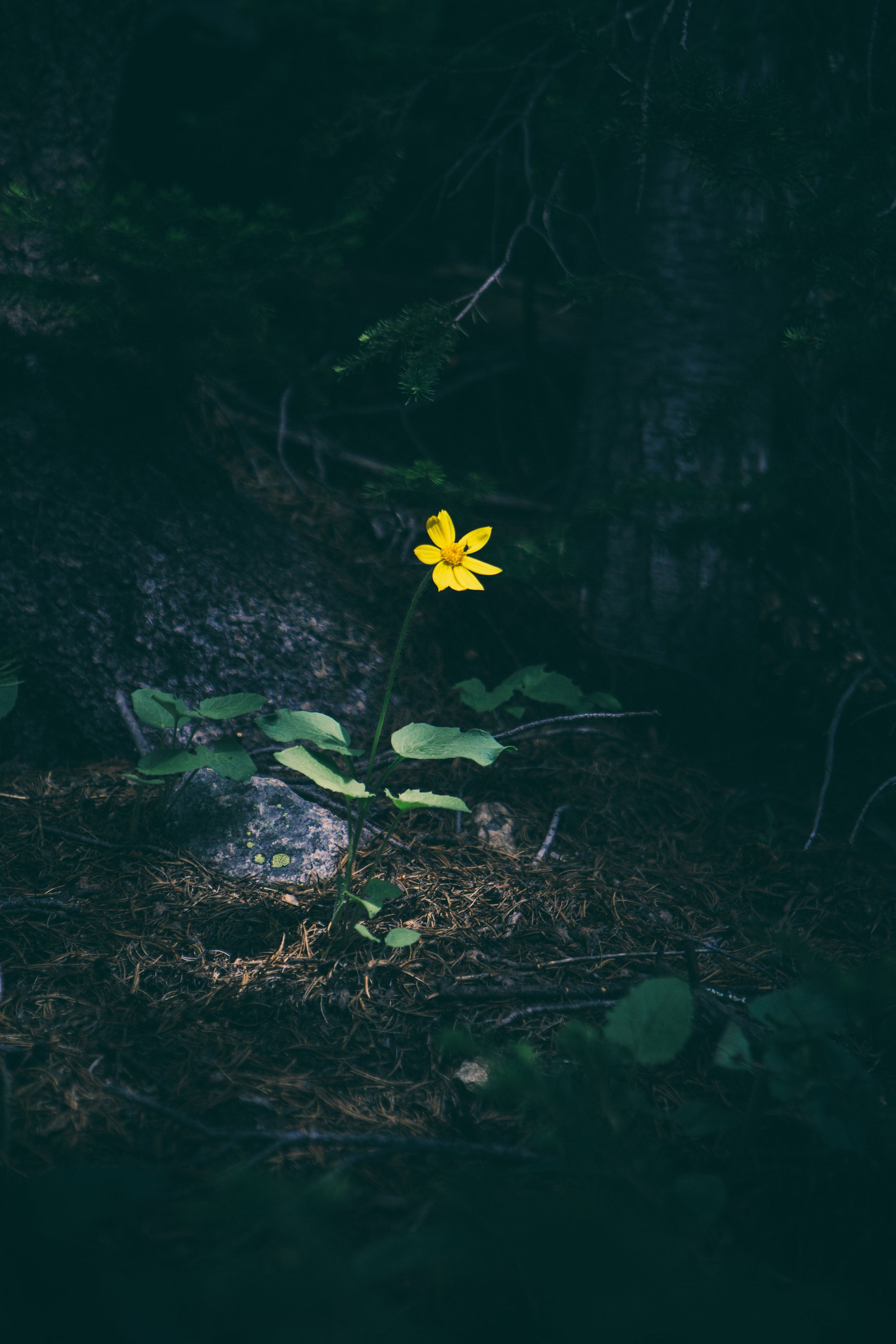 My name is Katrina. I am a survivor of child abuse in every form by several different people, but I'm also a survivor of other traumatic events, too, and I once felt powerless, hopeless, and dead on the inside.
My innocence was taken as a baby, and my voice was almost silenced forever. However, forever being silenced is not okay with me because I want other survivors to know where my heart is after everything I've been through and that we are capable of speaking up, even if our voice shakes while doing it.
I am eternally grateful for the ongoing work of advocates, survivors, and supporters alike, so this month's first feature is someone who wields all of those categories into beautiful artistic expressions of healing, hope, and strength for survivors of incest and childhood sexual abuse.
1) Survivors Nest | Space for Nurturing Survivors of Incest & CSA through Art
IG: Survivor Nest (@survivornest) • Instagram photos and videos
Survivor Nest Link to Voices Heard Magazine: Voices Heard Magazine (square.site)
The decades-old disillusionment that child abuse will stop happening if we ask nicely has been broken, and more and more, we witness people sharing their stories and ways of healing to encourage hope where it's needed most. We have to continue advocating for child sexual abuse prevention and support victims/survivors alike to help fellow survivors heal and break cycles of abuse from the inside out.
Facilitating such supportive efforts is no simple task, but we are not simple people; we are survivors. Carla Beatrice from survivornest.com is the artistic genius bringing this vision to life or womb, I should say.
Carla Beatrice is an artist and energy healer that has dedicated her life to helping women. In 2017 she worked with Tabitha Robinson-Alden, who photographed Carla's human-sized nest made from the branches of a recently cut wisteria tree. In addition, she has collaborated with a diverse group of multitalented supporters, advocates, and survivors to create a stimulating way of healing for survivors like me.
The Survivor Nest Project utilizes art, survivors' voices (their stories), and nature concurrently so that transformational healing art can evoke empowerment and connectedness. For example, after viewing images/artwork displayed on the Survivor Nest website and Instagram page @survivornest, I would describe my emotions as a kaleidoscope of yesterday's bitter sadness, rage, isolation, and naivety are transformational in support, love, hope, and empowerment.
Voices Heard Magazine has dedicated its Spring 2022 issue to the Survivor Nest Project and will be ready in mid-April, so please order your copy by following the link above or head to their website or Instagram page for more information. FF2C is not an affiliate; however, we fully support its mission. As a survivor myself, natural sources of healing such as expressive arts and storytelling helped me overcome my most profound moments of despair by giving me a haven of hope.
This empowering magazine can be purchased for $30.00 and picked up during the Survivor Nest Project Exhibition. The exhibit runs for only ten days, so please stop in and show your support, or you can pay a small shipping and handling charge to have your copy shipped if you can't make it; either way, please remember to get a copy today in case you need to help someone you know tomorrow.
Hopefully, that won't be the case but think about the rain for a moment. Most of us carry an umbrella in our car for a rainy day. Still, the chances of rain occurring are far less than the staggering number of CSA (childhood sexual assault) victims, with another person getting assaulted every 98 seconds, and that's only in the United States. It would be a powerful move if everyone were as aware of predators as we are of the rain so again, please support advocates, survivors, and people who devote their lives to bringing child abuse to an end.
Listening to survivors' stories can help people unfamiliar with the dangers of CSA learn about warning signs that abuse is happening, such as the child suddenly acting differently or the predator using other forms of psychological warfare like fear, shame, threats, and so on.
It can also promote awareness that our society has a severe problem that has to be talked about openly if we are to stop what is happening privately. We must expose the bone of our fractures to repair them from within for total healing to result. The Survivor Nest utilizes the chaotic beauty of our exposed, fragile yet indestructible underlying beings that desire safety, love, and peace after a forbearance of grief penetrated our childhood as works of art. Transcending the pain into something that we all can see and share in a universal soul launching experience has the potential to create the social action that is needed worldwide, so please support them.
The Survivor Nest Project Exhibition will be held at Old Town Hall in Salem, MA., from April 20-30. It has layers of wellness that involve music (or soothing sounds), art, and verbal expression by sexual assault survivors resulting in a transformational experience for artists and viewers alike, all within a safe and healing environment. In addition, the exhibit has other unique features like a one-on-one 30-minute coaching opportunity for survivors, advocates, and supporters (i.e., therapists) with Donna Jenson. She's a well-seasoned coach and advocate for childhood sexual assault and incest. Donna is also the author of "Healing My Life from Incest to Joy" and the producer of "Telling Is Healing."
Prices for the exhibit program and events are listed on the Survivor Nest website, but they primarily consist of donations to events, and the rest are affordable, especially considering all of the intricate details involved in bringing this project to life. Additionally, nesting sponsorship rates are listed on their website with a detailed summary of what is included in chosen sponsorship. Some of which are tax-deductible; however, please refer to the site for more precise details.
Support the Survivor Nest Project. RSVP to the event, get your copy of Voices Heard Magazine, donate to the project, and follow them on their social media platforms like Instagram to stay updated on future projects because there's more to come.
Thank you, @survivornest, for every bit of energy, time, and effort that has been devoted to this project. We hope to see more of your creative content as you lead the way to a new healing approach. Bringing the womb and nature into focus, as this is where all beginnings start, fruitfully re-develops the survivors' sense of self, which is incredibly beautiful.
2) Heide Hodes | Entrepreneur/Gift Shop
IG: heidE hodes (@connectingthemessage) • Instagram photos and videos
Website: www.charmingconnections.com
Link to Charming Connections Etsy shop: Charmingconnections | Etsy
Enriching products are a hot commodity to people focusing on growth, health, wellness, or inspiration. So, when we came across a woman who puts this value to the market with delicate details that are powerfully charming, we learned why her dreamy products are alluring in positive ways.
Our next feature goes to the woman who knows charm so well she makes and sells it for a living. Heide Hodes is the creative genius and business owner of Charming Connections.
If you or someone you know suffers from anxiety, depression, or would benefit from consistent reminders of a quality most enduring like hope, courage, love, etc., Heidi has unique handmade charm bracelets and necklaces for you.
As a loving mother, entrepreneur, and empowering female figure, Heide honestly shares that she is an addict in recovery, beating the odds by replacing the bad with good for herself and others. She does this by spreading awareness, hope, inspiration, and other affirmational words or concepts in her content and the design of her products.
Heide Hodes has given back to the community by donating goods to many people that needed a little hope and kindness. Today we return her kind gestures to strangers by sharing her journey and asking you to check out Charming Connections for all your motivational jewelry.
Heide is a kind soul that believes we can overcome adversity and the complicated feelings that come with it. She's right, so bringing her outlook to the forefront can only unite our mission of a happier, healthier, and friendlier world.
Charming Connections is on Instagram and Etsy, linked above for your convenience. Heide's Instagram page, @connectingthemessage, has content that promotes her unique products, but more importantly, it has post after post of uplifting messages.
Plus, healthy tips and supportive memes are all designed to support mental health and wellness or somehow empower the wearer.
We hope you visit Charming Connections for all your mind and mood-altering jewelry as these make excellent specialty gifts for your business, co-workers, family, friends, and even yourself.
Please reach out to Heide for more information, questions, or concerns and follow her IG or other social media outlets to stay updated on upcoming products or sales.
3) Brandie Allen, MSW | Author, Transformation Coach, & Entrepreneur
IG: Brandieallen1111 (@brandieallen1111) • Instagram photos and videos
Website: www.brandieallen.com
As the calendar flips to a new month, it's natural to take stock of where you are in relation to where you want to be, especially if you're a woman who has experienced difficulties in intimate relationships due to a past abusive relationship.
Emotional abuse is a serious cause for concern because being emotionally fit is as important as being physically fit, especially if you want to minimize health hazards like stress, high blood pressure, and even some forms of cancer.
The beauty of having life-changing goals like this is that it's never too late to get started. Luckily, we know a transformational coach that specifically works with women who have been out of an emotionally abusive relationship for a minimum of 2 years and are ready to find a healthy new relationship.
Update: Brandie Allen is the CEO and founder of Finding Love After Abuse, however she has recently (the day after this article was published) added divorce to her branch of helpfulness. Her former foundation now offers more help for women, so we are happy to make this update and hope you like the changes made to Finding Love After Divorce because we see much value in them. Thank you, Brandie, for making this amendment to serve more women in need of guidance after devasting life events like divorce.
She's been a certified domestic violence professional for over eight years. She is offering an exclusive (free) masterclass, "How Women Who've Left an Abusive Relationship Can Start to Attract Stable Men and Learn to Trust Themselves Again." which is available by following the link from her Instagram account, @brandieallen1111.
You can also visit her website to receive your free chapter on relationships from her book, "The Power of Self-Mastery: Changing Your Life Through Discovery, Exploration, and Transformation," available at Barnes & Noble and Amazon. Setting boundaries, understanding your emotions and subconscious, and other neuroscience factors are explained in this easy-to-read guide, all designed to help readers make optimal life changes.
As a hypnotherapist with extensive education, training, skills, and experience, Brandie Allen is a transformational coach who has personally overcome being in an emotionally abusive relationship for several years.
She has firsthand empathy and experience from having to transform her own life after years of being emotionally abused and formal training and education.
Divorce can be a devastating experience and seeking guidance after one is a healthy way to begin healing so you can start the next phase of your life. I was raised in a household that invoked a strict "what goes on in this house stays in this house," policy and people who got therapy, counseling, or any kind of assistance was stigmatized with brutal force. Those lies and misconceptions about getting help because of the pain going on behind closed cost me years of happiness. Please don't let stigmas from your past or childhood stop you from getting guidance on some of life's most challenges moments like divorce.
FF2C hopes that women seeking these life-changing services follow Brandie Allen via her social media outlets. Also, don't forget to check out her website and buy her book for yourself or a friend you know needs to hear more about these things.
4) Caneisha (Carnisa Berry) | Coach, Counselor, Speaker, & Author
IG: Caneisha (@berrythoughtfullife) • Instagram photos and videos
Website: www.berrythoughtfullife.com
Link to most recent book: Think Your Way to a Better Marriage: 30 Day Devotional: Carnisa, Berry, Cheesette, Cowan: 9780692026762: Amazon.com: Books
Do you need more clarity in your personal or professional life right now?
We understand this plight and think that having tools and strategies to help you conquer tasks like goal-setting, overcoming fear, or any other factors limiting prosperity or growth are critical to achieving such successes. Therefore, our next feature was selected for her skills and services and her sincere aspirations to empower women.
Carnisa Berry has written two books, coach's professional women, and creates abundant living possible by sharing strategies, tools, and tips that help her clients live the life of their dreams.
You can find her on Instagram, @berrythoughtfullife, or on her website, Thoughtful Living with Carnisa Berry (linked above for your convenience).
The content she creates highlights her special tips, tools, and resources that are both enrichment-filled and sincerely expressed by a happily married woman who wants to help other women achieve their vision of happiness. She recently celebrated her 25th anniversary, so we want to take a moment to congratulate the happily married couple and wish them many more!
Marriage health is one topic we must continue to validate because a healthy relationship can quickly deteriorate and bring unhealthy aspects into what was once a loving home. Carnisa's second book, "Think Your Way to a Better Marriage | A 30 Day Devotional," is one example of how she provides tools that reinforce healthy relationships. We have included the link above for your convenience. Although we are not an affiliate, we highly recommend reading quality materials because finding clarity in marriages is a significant achievement. This book can help you do that and more.
Booking a free consultation for Carnisa Berry's coaching services is easy and the best way to determine if working with Caneisha (or Carnisa, as she goes by both) is right for your situation.
Please reach out to her via her website or social media platforms like Instagram, @berrythoughtfullife for more information.
5) Dr. Don Russell | Author, Psychotherapist, Speaker, & Trainer
IG: DrDonRussell (@drdonrussell) • Instagram photos and videos
Website: www.drdonrussell.com
Link to Amazon for Book: The Trauma Treatment Companion: How To Get Your Life Back From Trauma: Russell, Dr. Don: 9798458823708: Amazon.com: Books
With Aprils focus on health and wellness, we are happy to introduce a psychotherapist, and author, Dr. Don Russell.
He is the author of "The Trauma Treatment Companion | How to Get Your Life Back From Trauma, " a guide with tools, exercises, and strategies for people stuck in the paradox of trauma who want help navigating through symptoms.
This book is designed for mental health professionals to help better their client's life. Dr. Don knows that at the core of many patients' symptoms was some form of trauma, so learning how to stabilize emotions (commonly known as the first step in trauma recovery) and your client's nervous system is fundamental.
Although the book is written as a resource for your client, it helps mental health professionals' work go easier. Such resourceful tools are vital to helping people in therapy for trauma go more smoothly. But more importantly, this tool is available for people who do not have the option of therapy but want to begin the healing process.
Dr. Don is passionate about the mental health field and understands the burdens that may reside in people who work around people with mental health issues or disorders.
He has successfully found communities that need help from their participation in other people's recovery by having this empathy.
Health care professionals and people who work closely with people with trauma, like guards, parole officers, and others, can experience stress or anxiety.
Dr. Don has tips to help them through vicarious trauma and compassion fatigue, so please follow him on Instagram @drdonrussell and visit his website for more information, and don't forget to order some books for your clients while you're there.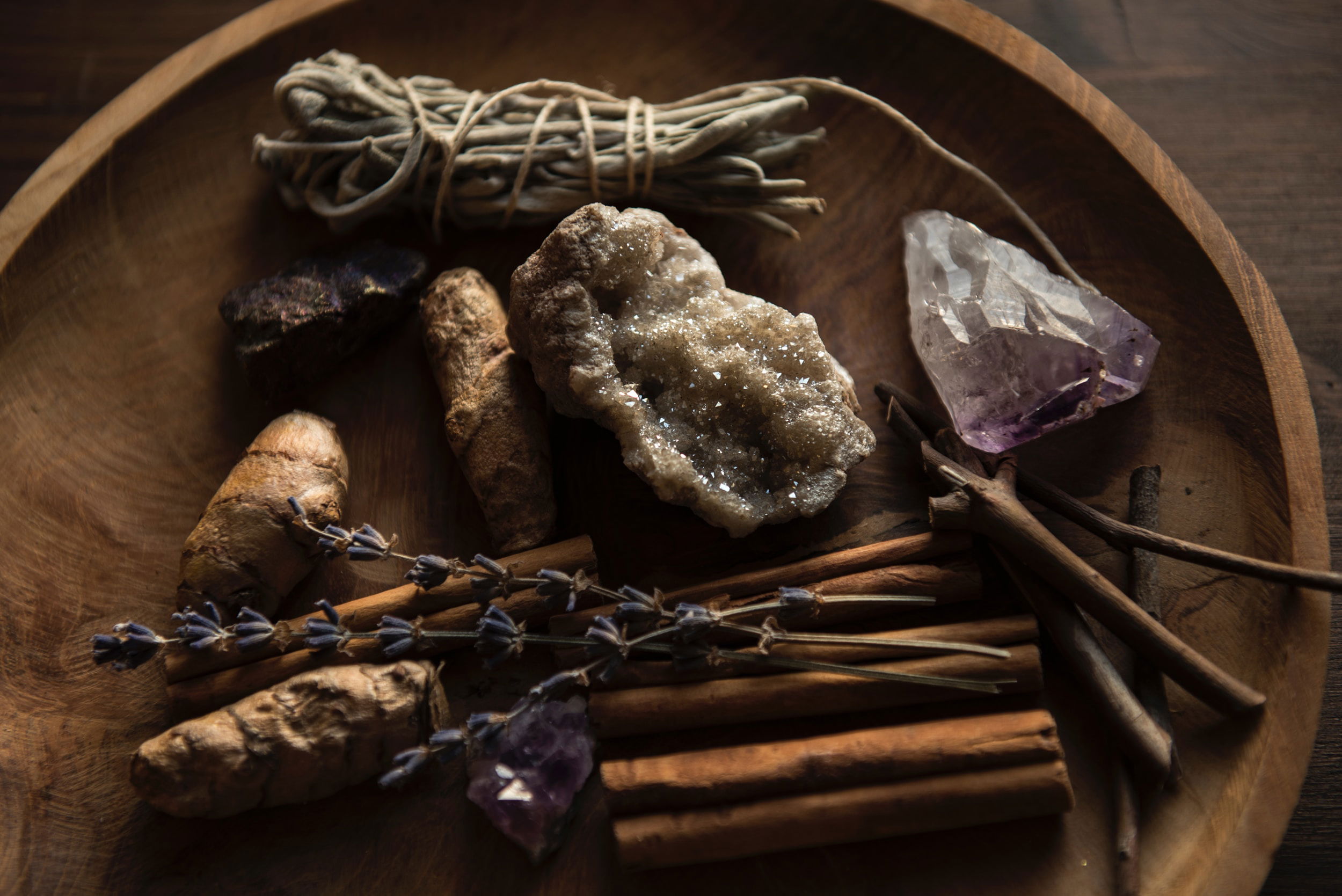 6) Chris Wasko | Product/Service
IG: Old Soul Chris Wasko (@chriswaskomedium) • Instagram photos and videos
Website: www.chriswasko.com
Our next feature is a woman who uses her natural talents to teach and help old souls and narcissistic (narc) abuse survivors how to heal. Plus, she is a medium who can help you connect with someone in spirit via a psychic read.
Yes, we have our first-ever Psychic/Medium feature. We share her with you because we believe that everyone's beliefs, mindsets, opinions, religions, concepts, etc., have a place to be heard by people waiting to listen to them. We do not limit who we write about, nor do we limit the possibilities of who is right or wrong because FF2C is for everyone, and everyone has different concepts of right and wrong.
It's our pleasure to introduce Chris Wasko, spiritual counselor and psychic medium providing services like spiritual counseling, psychic mediumship reads, and space clearing (or house staging).
Chris understands the power of good and bad energy, and with her space clearing services, she can help you connect to your space or identify the energies that are causing the disruptions.
She also can help you stage your home, office, or classroom to attract the right energy you want for that environment. Space clearing services can be viewed via zoom or in-person; however, in-person has specific requirements for services to be rendered, so please visit chriswasko.com (link above for your convenience) for more detailed information.
We like that she lists prices on her site as transparency is an excellent quality to provide in addition to the actual service being sought.
Listening along on the Instagram live platform, @chriswaskomedium speaks with rhythmically open dialog from a bond of knowing or being comfortable with the unknown and helping others find their inner power.
Data backs up the power of spirituality, mediums, and energies around and in us, so flipflops2chanel views Chris Wasko's thoughtful guidance as vastly unique and valuable.
Although it is safe to say most people do not fully understand the dynamics of mediumship, that can also be said of gravity, so to keep an open mind about one and not the other is your choice. However, if you have ever wanted to connect with someone in spirit, an open mind and quick message to Chris Wasko on her website or via Instagram @chriswaskomedium is a possibility until it isn't.
Thank you, @chriswaskomedium, for creating authentic content that promotes skills like developing intuition, clairvoyance, manifestation guidance, and other empowering methods of self-discovery. But also, for your reflections on the importance of other lifestyle matters like eating healthy to raise our bodies vibration to help unblock our intuition.
Yes, I was paying close attention to every word shared because the content is easy to understand, visually and vibrationally moving, and thoughtfully prepared to educate and help people curious to understand or know more.
Please visit Chris Wasko for more information via her website and follow her on Instagram @chriswaskomedium.
Learn more about all things Medium and Psychic related because Chris has answers to questions that most cannot see so clearly.
7) Autistic Selves | Personal Blog
IG: Autistic Selves (@autisticselves) • Instagram photos and videos
Link to YouTube Channel: Autistic Selves - YouTube
Autistic Selves created their online social presence on sites like Instagram and YouTube to provide content explaining what life is like for people with Autism and Dissociative Identity Disorder (DID).
The creators hope that by sharing their story, other people will learn more about these disorders/differences and the people or non-human alters that share their body. Diagnosed in her 40's with Autism and Dissociative Identity Disorder, Autistic Selves is an autistic system of unique identities that see, hear and feel the world differently.
With this deep understanding of themselves, Autistic Selves has insight that offers empowerment by educating and supporting others like them and people seeking knowledge to support their loved ones.
Autistic Selves answers questions like, "What is DID?" and "What is the language of the DID community and definitions, e.g., plurality; systems; alters?" plus many more commonly asked questions and concerns.
We also noticed that if you have a question and reach out via one of their social platforms, they are happy to answer questions with thoughtful and honest responses that encourage self-love in multitudes of ourselves.
We appreciate the time, energy, and talent that Autistic Selves provides. They are bringing awareness and support by sharing content that turns complicated professional terms into easy-to-understand definitions like their definition of autism.
Autistic Selves define autism as a social and communication difference and a difference in processing because people with this condition see the world differently. Sometimes it's not what you say but how you say it that matters most, and they help people learn a better way to respond to people that are different, so we applaud them for that and hope it becomes a trend.
Today we ask you to follow them out on Instagram @autisticselves and subscribe to their YouTube channel to support or learn more because we all know someone different, so knowing about the complexities of others is a value that can improve relationships, possibly those within ourselves.
8) Women's Empowerment Junkie | Product/Service and Podcaster
IG: 💫Womens Empowerment Junkie❤️ (@womens_empowerment_junkie) • Instagram photos and videos
Link to Podcast Addict for Women's Empowerment Junkie's Episodes: Women's Empowerment Junkie's - Podcast Addict
Flipflops2chanel believes that empowering others is our best and quickest way of empowering ourselves because there are layers of pain in all of us that, when exposed, support and healing together can mend.
So, of course, when we came across the Instagram account @womens_empowerment_junkie, the name alone made us grin from ear to ear with pride. But then I started examining the content and quickly learned why they put the word junkie in their name as I found it hard to stop listening and get back to work.
Guest offers advice and motivation that can be helpful to personal or professional growth. Therefore, we hope people, especially women, check out some Podcast episodes or visit @womens_empowerment_junkie, on Instagram to follow, support, and gain insight from people like you.
Kellyanne is the Women's Empowerment Junkie host, formerly Badass Life Podcast. As a host, she captures hearts with good listening and questioning skills and offers on-point feedback, resulting in interactions that leave listeners feeling empowered.
Features include entrepreneurs, authors, moms, and females from all walks of life who share stories of their ups and downs and how they turned things around.
For instance, in her show on November 19, 2021, Episode #33, "Resilience in Life & Leadership," she talks with Stephanie Olson about the importance of women's empowerment and promoting resilience in our personal and professional lives.
You can find Women's Empowerment Junkie on Podbean, Spotify, Anchor, Stitcher, and more because they are dedicated to being accessible.
For more information about Women's Empowerment Junkie, please visit the website or other social media sites like Instagram to follow and support the empowerment mission.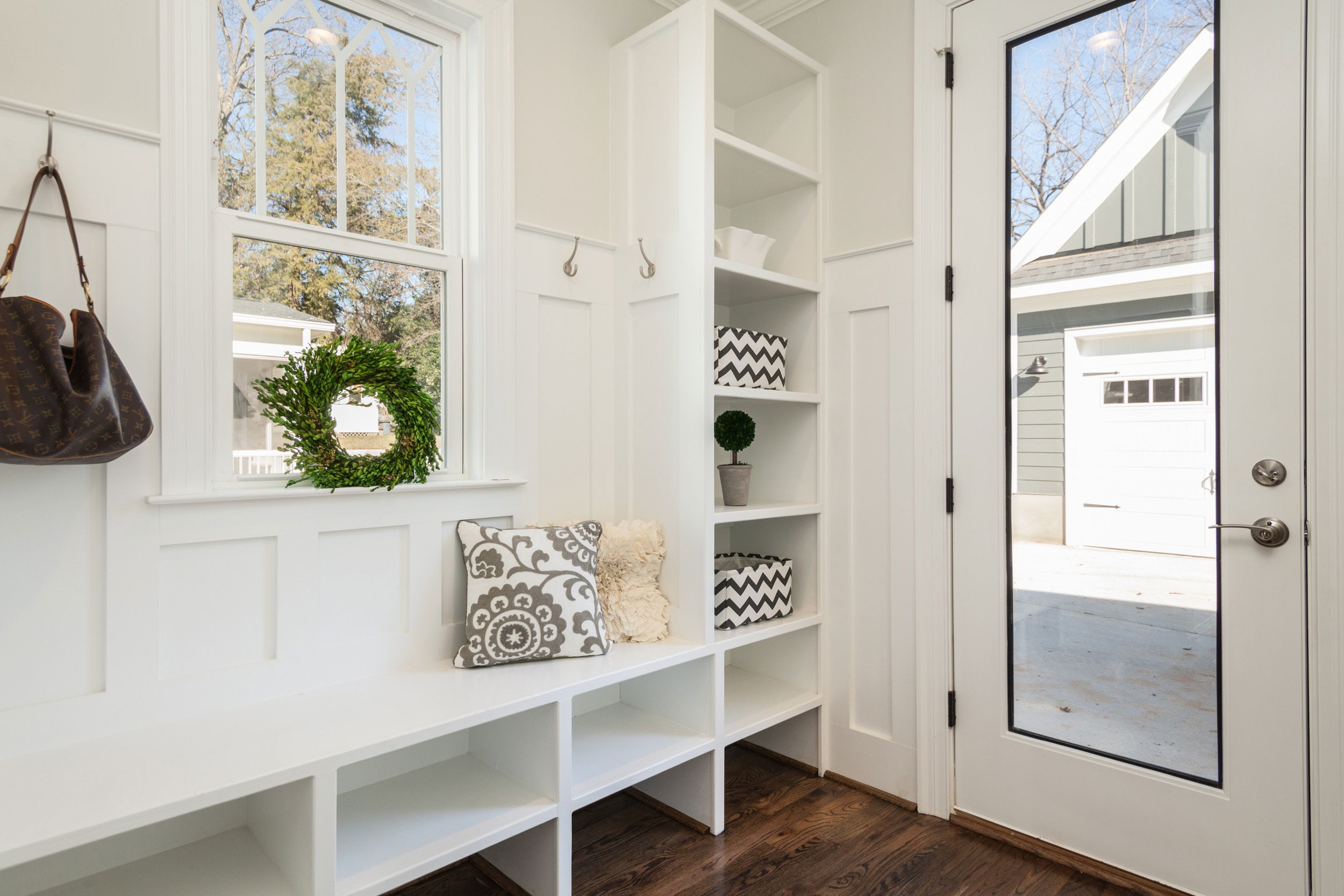 9) The Lifestyle of Joy | Professional Organizer & Empowerment Coach
IG: The Lifestyle of Joy (@thelifestyleofjoy) • Instagram photos and videos
Website: www.thelifestyleofjoy.com
We want to highlight that April is also Stress Awareness Month, and with the levels of stress at all times high from Covid-related issues, our next feature is a resource as much as a service/product.
Did you know that one healthy way to manage stress is to retrain your brain to say "no" to things you don't have to do or want to do?
For instance, we have to eat to live, but we don't have to wash the dishes right after a long day. This can be extremely difficult for some people, especially for the "do-it-all yourself" type, because after tending to work, school, family, and other necessary obligations, there are just not enough hours in the day to achieve this goal without a bit of help.
It can be a hassle trying to find a trustworthy professional who can significantly impact us in stress-reducing ways, or it can be a joy, dependent on connections formed and results from it.
Our next impressive feature situates herself in messy situations but knows how to declutter a mess and empower clients, so to say she can help reduce stress might be an understatement.
Christina Crenshaw is a loving mom, entrepreneur, founder, and owner of the Lifestyle of Joy. As a professional organizer, empowerment coach, and a pure introvert blossoming into an outspoken resource for people seeking help with mental or physical clutter, she recently started a podcast.
Christina's compassion reflects in her Instagram Live videos, website, and her most recent endeavor being the podcast. She openly shares that she is terribly shy, but her passion for helping people gives her the strength to face and overcome adversity.
Her 12-week coaching course, "Getting Through the Laundry," is designed to help people who want to organize, declutter, and see progress after cleaning, rather than feeling overwhelmed by what is left to do, like getting rid of belongings that you may not want to discard.
Christina understands the emotional process and stress of home organizing; therefore, her many outlets for information and services are of tremendous value because they are shared with this as the foundation.
For more information about the "Getting Through The Laundry" Podcast or Christina's services, please refer to The Lifestyle of Joy website or her Instagram, @thelifestyleofjoy.
10) Je'Quita Zachary Johnson | Author, Speaker, Entrepreneur, and Confidence Coach
IG: JeQuita Zachary Johnson (@jequitazacharyjohnson) • Instagram photos and videos
IG: promoting my wife (@empowerintoyou) • Instagram photos and videos
Website: www.jequita.com
Passionate teacher, author, speaker, entrepreneur, and confidence coach Je'Quita Zachary Johnson wins this month's final spot in Gram Glimpse. When you learn more about this prodigious woman, it will be obvious why.
For starters, Je'Quita is an accomplished teacher with Specialist degrees in Educational and Teacher Leadership. However, she also has a master's degree in early childhood education and a bachelor's degree in Music and Business.
As an exceptionally qualified teacher, she brings her educational background to literature in ways that some children's authors cannot. Her books include "Gary the Greater Gator," "I Am Pretty," and "I Am Pretty | Activity Book." Please refer to her website for ordering information (the link is above for your convenience).
While you're there, check out her many other products and services designed to educate and promote self-love, like the" Pretty Girl" line of t-shirts, bracelets, and more.
Consider booking Je'Quita Johnson for one of her P.R.E.T.T.Y Parties. They are progressive self-esteem or empowerment-building experiences in themselves. The party topic options range from P., for Poised (character development and esteem), to Y., for Yearning for more (entrepreneurship development). All the other letters in between represent positive qualities and can be found on her website.
If you're not quite ready for a party but rather finish your novel, story, or book, Je'Quita offers writing workshops! With her simple-to-follow methods, exceptional teaching experience, and educational background, she teaches you how to outline, draft, and end your writing content with ease.
Je'Quita Zachary Johnson is a beautifully empowered and multitalented woman that we almost never had the chance to learn more about; however, her biggest fan and loving husband thankfully created her promotion page where we first found the confidence coach with the charm, credentials, and skills to help others feel confident and happy.
We included links to both Instagram pages as they have different content you don't want to miss. Please visit her website or social media outlets for more information because there are more products and detailed services that this effervescent entrepreneur has to offer.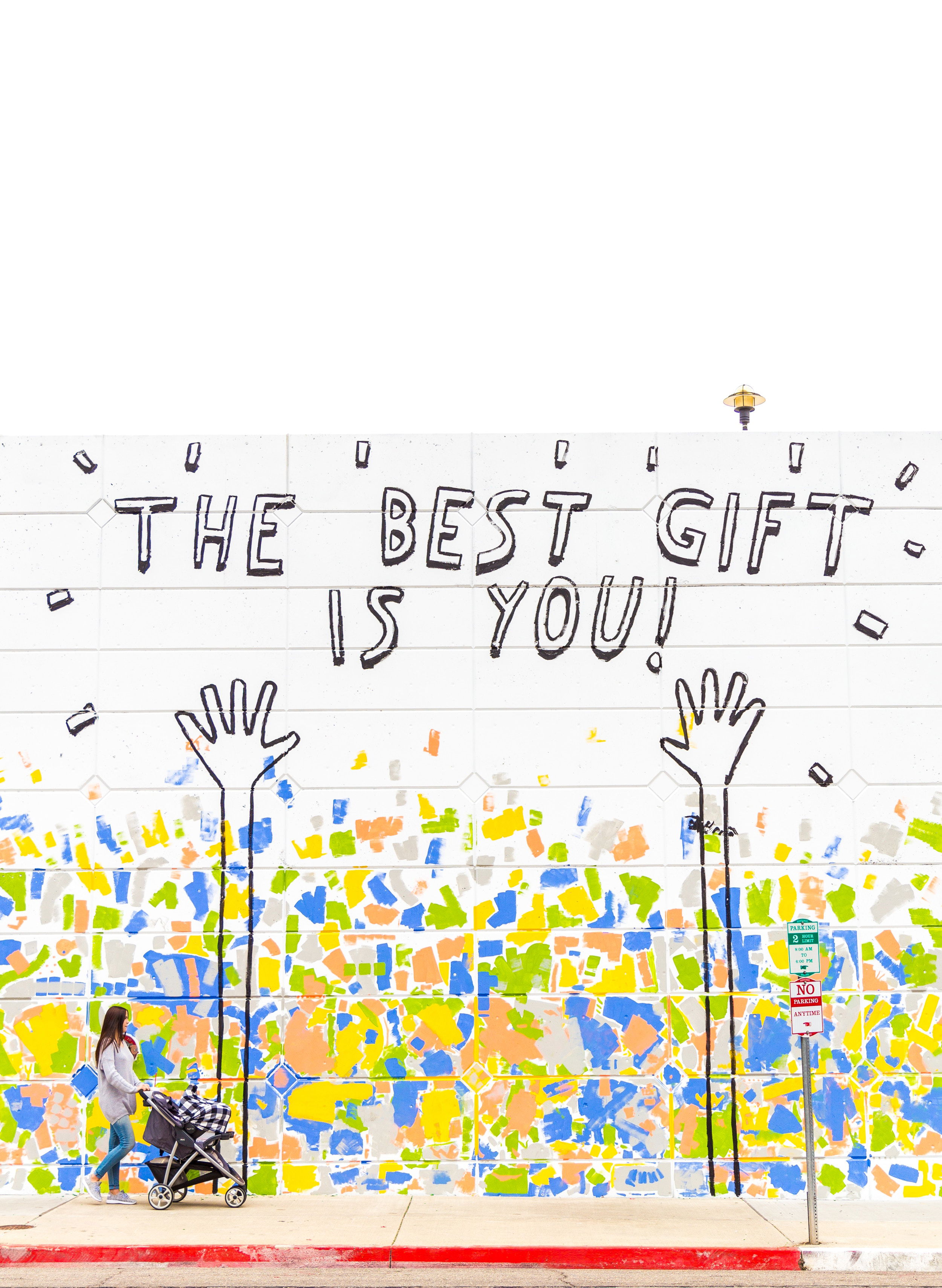 FF2C is dedicated to promoting healthier, safer, and happier lifestyles. We feature people, businesses, services, or motivational accounts from social media platforms like Instagram that have the same goals. We have no affiliations and do not profit from sharing these features but do it hoping healthy connections build healthier individuals, families, and communities.
We are a resource, and our profit stands in the hope of empowering our readers with beneficial outlets for positive and optimal healthy lifestyles. Please remember to research and verify the information before receiving services, orders, or making any financial agreements (or purchases) for best results.
As the founder of Flipflops2chanel writing, this article has been another growing experience for me. I am a survivor of child sexual abuse and other traumatic events that had my voice stolen. However, I must've had a more powerful voice than my abusers assumed because I can now share stories of empowerment on my terms, my way, and with my voice.
Our voice has every right to be heard. Even if we were repeatedly told that we are stupid, worthless, or no one would believe us, do not believe those lies. Abusive people use every trick they can play against us. Please do not believe what abusive people say. Continue to live life your way, with your voice and on your terms.
If you don't know how to do this, reach out to a professional that can help you better cope with whatever is negatively impacting you or a loved one.
To all of this month's features, Flipflops2chanel wants to thank you especially. So many of you have overcome hardships, and the rest are helping others do it, so either way, you are courageously beautiful people. We are happy to honor your efforts and hope you continue to flourish, blossom, achieve, and receive good in all regards.
Until next month, we ask everyone to keep kindness, awareness, and love in your hearts while staying safe, and healthy because we need you too!