FF2C (Flipflops2chanel) is all about empowering the powerless with tools, resources, and content that supports a healthy lifestyle.
We follow inspirational people on social media platforms like Instagram to build community, raise and support awareness of various life-altering events like domestic abuse, violent assaults, mental disorders, and more.
Flipflops2chanel aims to ensure survivors of traumatic events do not feel alone on their journey and supports positive mindset shifts by sheltering hope where none exists.
The following 12 Instagram influencers/accounts value the objective to bring hope to those who need it the most or, at minimum, to those who follow them.
Fabulayra (@_fabulayra)

Doing Yourself Justice (@doingyourselfjustice)
Gooding Wellness (@goodnesswellnesspc)
Jasmine Rice (@good.things.are.gonna.come)
Adam Yusufali Counseling (adamyusufalicounselling)
Emma Shapouri (@emma_shapouri)
How To Happy (@thehowtohappy)
Robin Marvel (@healingchildhoodtrauma)
Free to Live Magazine (@freetolive.mag)
Angela M/Holistic Health (@loveupliftedlady)
Adam Hatten (@adamimmune)

Mari Neli (@marinelistory)
Listed in no particular order, the following accounts offer different aspects of well-being from finding fulfillment, resolutions, or just good old-fashioned kindness and support, which all represent this month's sentiment-Hope!
Fabulayra (@_fabulayra) • Instagram photos and videos
Speaking of kindness and support brings us to @_fabulayra, an account sure to bring smiles to those seeking kind words, quotes, phrases, or mindset shifts.
@_fabulayra, you can find posts of refreshing nature scenes intended to inspire tranquility and happiness along with many other lovely images designed to tingle your heart with joyous hope.
What I appreciate the most is that they openly invite and welcome anyone, regardless of gender, race, age, or any other barriers that typically challenge humans.
If you are looking for some positive or hopeful words, please check out @_fabulayra the next time you're on Instagram.
Doing Yourself Justice – Author
Doing Yourself Justice (@doingyourselfjustice) • Instagram photos and videos
Doing Yourself Justice understands that the criminal process of seeking justice for victims of historical child sexual abuse can be overwhelming, confusing, unpredictable, and frustrating.
However, @doingyourselfjustice brings empowerment, experience, and educational information/content to all who seek it. This Instagram account offers survivors of traumas and those who love them coping skills, self-care tips, and more trauma awareness and recovery information.
Paula Abram is an author with a BA and MA from Cambridge University (UK) as well as a BSc in Community Justice, but it is her lifelong hope of helping victims of abuse that has landed her a spot on our list (and in our hearts).
If you or someone you know would benefit from a guide/self-help book that covers topics to empower survivors seeking legal justice and much more related information, follow the link below to get to the Doing Yourself Justice website.
Victim and Court Support | Doing Yourself Justice | Australia
From there, you can pre-order your copy of, 'A victim's guide to surviving the criminal justice process: for victims of historical child sexual abuse" or purchase the E-Book version.
Laced with peaceful yet educational images, @doingyourselfjustice Instagram's page/content always promotes empowering hope, support, education, and we appreciate all of it!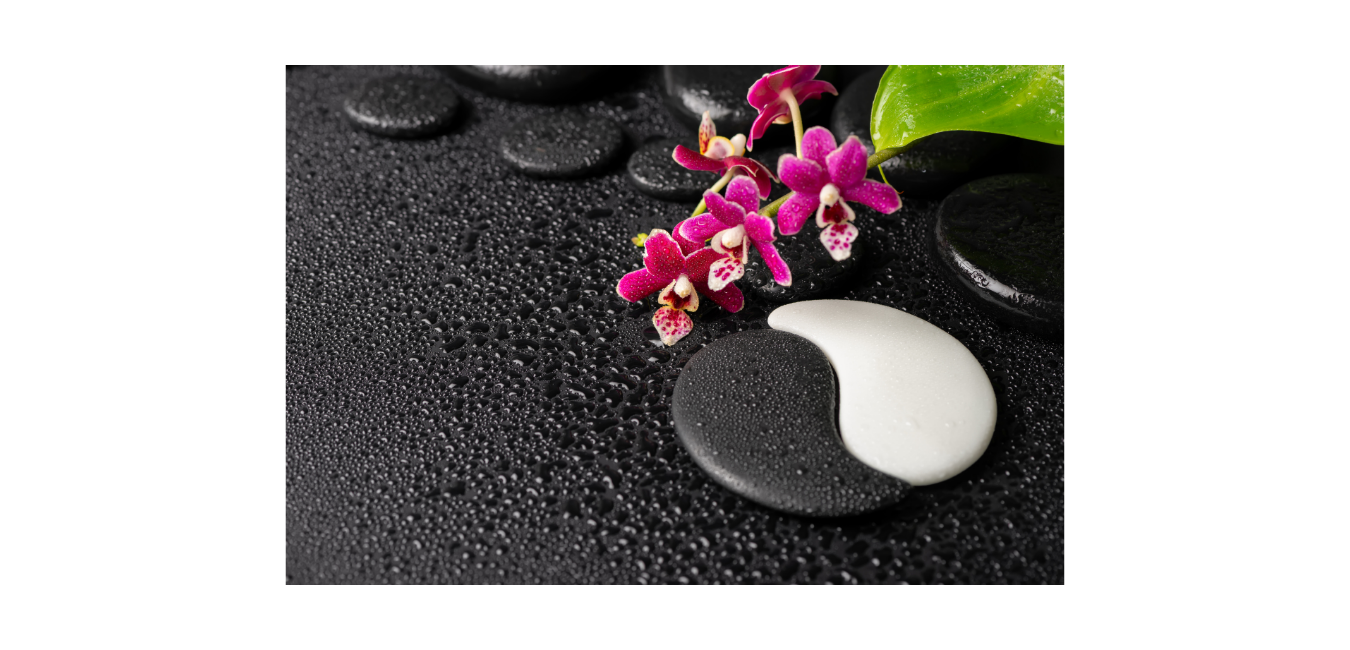 Gooding Wellness - Psychotherapist
Gooding Wellness (@goodingwellnesspc) • Instagram photos and videos
Post after post from @goodnesswellnesspc reiterate the importance of mental health and self-care, but they do it with humor, facts, and positive energy that welcomes people with gracious arms.
If you're looking for a compassionate team of experienced mental health experts/professionals specializing in individual and family therapy in the New York, Cold Spring Harbor area, Gooding Wellness is waiting and ready to help. They now also offer online services.
Anxiety, depression, addiction issues, and relationship-related conflicts can be treated with various treatment options best suiting you or a loved one's needs by contacting this group of caring professionals.
Contact Online: www.goodingwellness.com/
Or contact via phone: 631-351-2940
Their virtual Teletherapy services are available through Long Island Teletherapy. Please see the Gooding Wellness site for more details.
Jasmine Rice

- A Certified Transformation Life Coach and a Neuro-Linguistic Programming Practitioner.
Jasmine Rice (@good.things.are.gonna.come) • Instagram photos and videos
Going through a difficult divorce herself expands her level of understanding and being able to successfully help others overcome struggles arising from divorce, job/career changes or loss, and other life-altering transitions.
Goodthingsaregonnacome.com has a blog section and a section clearly outlined for people seeking a life coach with skills, experience, empathy, and education to help others with life's complex journeys.
Contact online: www.goodthingsaregonnacome.com
When you sign up on her website, she offers an E-Book that you can download for free! It's called "7 Self-Care Tips You Know You Should Be Doing…But Aren't".
In addition, her blog articles are full of mindset tips, heartfelt advice, and more like a free webinar explaining NLP (Neuro-Linguistic Programming) activity!
Adam Yusufali Counselling – Counselling Service
Adam Yusufali Counselling (@adamyusufalicounselling) • Instagram photos and videos
Are you or someone you know looking for a counseling service that offers several different therapy treatment options?
Based out of Nottingham, UK, @adamyusufalicounselling has 23 types of therapy approaches available such as but not limited to:
Trauma-Focused
Mindfulness-Based (MBCT)
Family Systems
Solution Focused Brief (SFBT)
Adam Yusufali is a registered and qualified counselor (MBACP) with additional training/education such as NVQ Level 3 in health and social care, BSc(Hons) in psychology and sociology, MA in counseling children and young people, and a post-graduate certificate in advanced counseling practice.
For more information, please see his Instagram page or follow this link to his website: Contact – adamyusufalicounselling
Counseling services are available online, by telephone, or face to face, so anyone can get treated from wherever you are around the world.
Transformation 🔛 (@emma_shapouri) • Instagram photos and videos
This Instagram page highlights a hopeful vision of a better world through posts that emphasize mindset training, psychology facts or advice, spiritual awakening, yoga, and self-developmental, to name a few.
FF2C appreciates people who dedicate their time, energy, and kindness to helping others adopt empowering mindsets, and @emma_shapouri manages this with grace.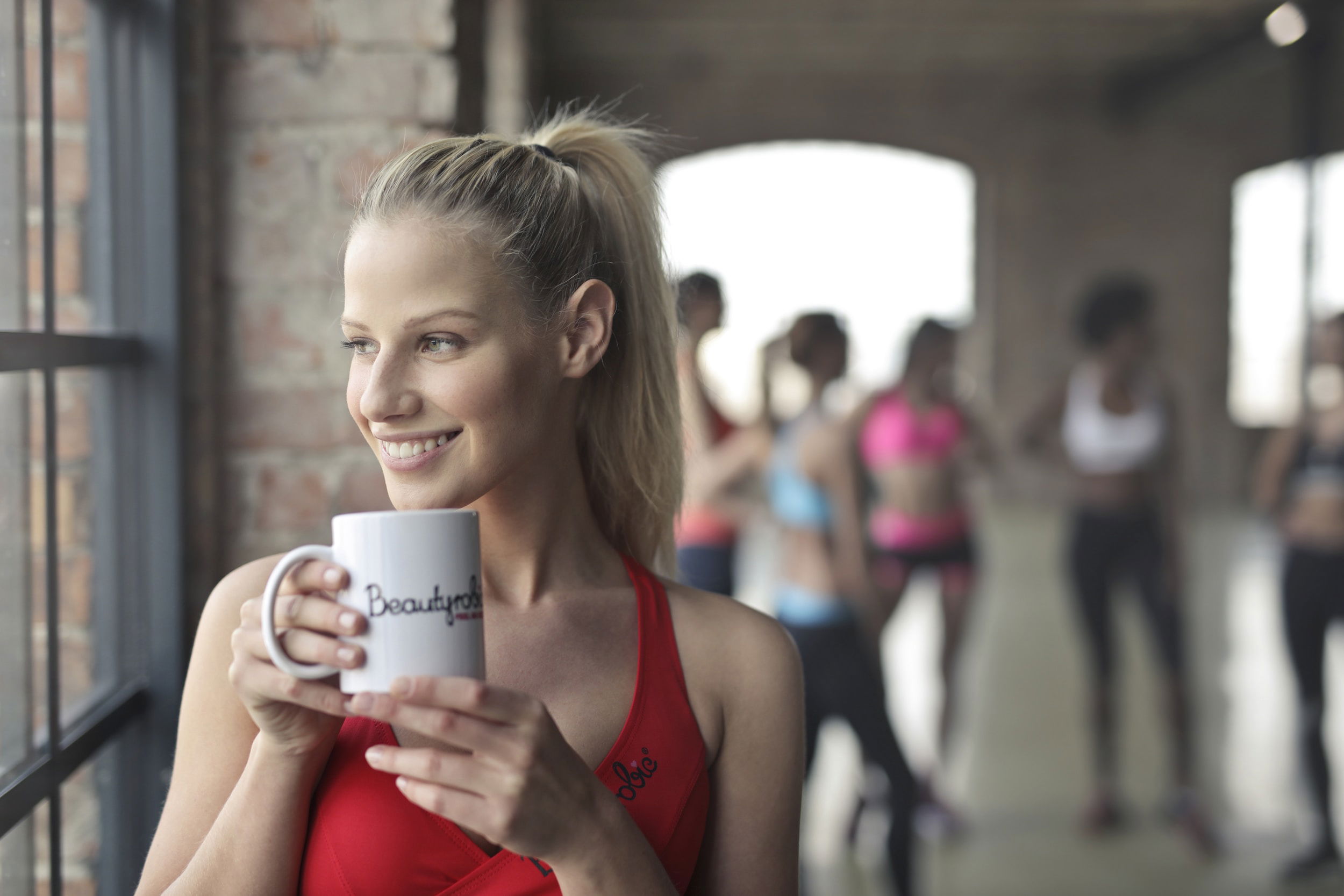 How To Happy - Entrepreneur



Author of: MINDSCAPING | A Practical Guide for How to be Happier
How To Happy (@thehowtohappy) • Instagram photos and videos
Donovon Jenson has double majored in psychology and health policy from the University of Utah and has created a website he hopes will promote happiness worldwide.
Follow this link: Resources Archives - How To Happy for the resources page of the howtohappy.com website, where you can find book reviews covering issues from mental health to self-care and more.
Check out their Instagram account to find questions and exercises to help you become (or continue being) happy. However, feel free to head to the website when you want more in-depth information.
Robin Marvel – Public Figure
Robin Marvel (@healingchildhoodtrauma) • Instagram photos and videos
Speaker, Childhood Trauma Coach, and multi-published author of books such as "Life Check" and "Healing Childhood Trauma," Robin Marvel is a content creator sure to bring hope to people seeking raw truths about sensitive yet important topics related to PTSD, anxiety, addiction and recovery, abuse, and childhood traumas.
@healingchildhoodtrauma promotes self-love with post and video content where she speaks openly about not fitting in and getting okay with that, plus much more inspirational views and sentiments.
Head to her website to read more about her story and how she has triumphed over it or take her Childhood Trauma/PTSD Course, where she helps people heal from traumatic events.
Free to Live Magazine –

Health/Beauty
Free to Live Magazine (@freetolive.mag) • Instagram photos and videos
Suffering from anxiety, stress, or need some motivation in your life? Well, this IG account is a great fit for you.
Free to Live Magazine is a free online magazine comprised of empowering and engaging articles for those seeking advice on topics such as relationships and dating. Their IG account sprinkles optimistic hope with quotes from the likes of Mother Teresa to silly reminders of the power of humor.
Click their link or check out their Instagram account for more health and beauty related content: Sunny side of life - Free To Live (free-to-live.com)
Angela M / Holistic Health – Alternative & Holistic Health Service
Angela M / Holistic Health (@loveupliftedlady) • Instagram photos and videos
A loving mom of 3 that left nursing to become a Bioenergetic Practitioner @loveupliftedlady, is yet another person that creates and sends positive messages we love to see. She hopes to help people find the deeper reason for their health problems because the typical diagnose (DX) and prescription (RX) process was only providing a label for ailments, but she believes that bioenergetics can provide better long-term health.
Although it's an emerging field, many believe that by assessing and correcting the body's energy and communication systems, it can improve the body's own ability to self-heal and continue to stay healthy.
Find the root cause of health issues to achieve the best health through Full Spectrum Wellness and ask this expert more questions by checking out her Instagram account.
With content like motivational fitness/workout reels and posts, funny things, and more like her podcast on Spotify, @loveupliftedlady is bringing hope to healing in more ways than one!
Adam Hatten (@adamimmune) • Instagram photos and videosAdamimmune - YouTube
If you would like to learn how to improve your autoimmune health naturally, this is the page for you!
In addition to his IG account, Adamimmune has a YouTube channel where you can find videos about fasting, AIP food reviews, Keto, eating to stay in remission, AIP tips (Autoimmune Protocol/Paleo), and even autoimmune grocery hauls.
Hoping to help others learn more about an anti-inflammatory lifestyle, @adamimmune wants those seeking physical healing or those feeling lost due to these and related issues to DM him to set up a health consultation.
Treating the roots of chronic diseases with diet, environmental, and trauma-related information/content might not be for everyone. Still, millions of people follow this lifestyle, so learning more about it might benefit you or someone you know.
Mari Neli (@marinelistory) • Instagram photos and videos
We want to introduce everyone to our final Instagram account, representing hope for millions of survivors of traumatic events.
This loving mother of 4 has triumphed over circumstances that many people do not, but her inspiring life story is not the only reason we adore @marinelistory.
As a survivor of abuse myself, I recognize the energy it takes to be happy doesn't always come easily. However, with hope and a smile like the one found on post after post from her page comes a sense of "I can do that too," and that my friend shows the incredible power which we all possess to encourage one another to be better tomorrow than we were or had yesterday.
Mari Neli is a cancer and abuse survivor. Her book entitled; I Broke the Chain: "An American Dream" or The Perfect Lie?, can be found on Amazon and is an emotional joyride of a horrific abuse-filled childhood to a hopeful future thriving with happiness.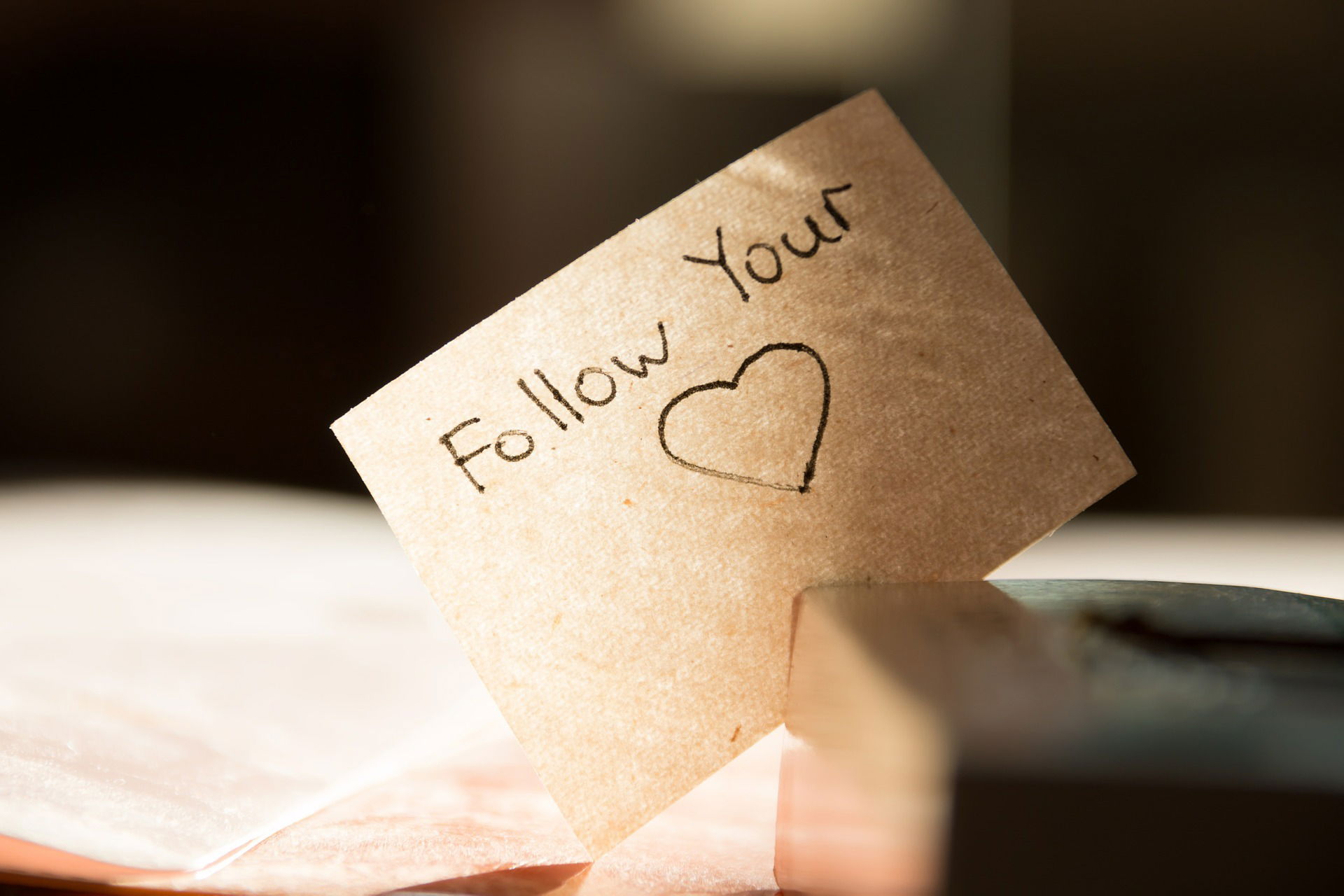 We want to state that these accounts have made our list for simply representing hope in various manors and are not affiliated with Flipflops2chanel (FF2C) for any business or personal gains purposes whatsoever.
Please research and follow accounts at your discretion because mental, physical, and other means of health care are vital to living a healthy, happy life.
If you are not a flipflops2chanel follower, please check out our page for motivational, health, and educational-based content. We follow authors, educators, artists, health care specialists, activists, and many other inspirational people hoping connections are formed that promote positive life-changing thoughts and actions worldwide.
A special thank you to all our followers!
You bring smiles, support, awareness, comfort, hope, and love to those in need. You make posts that promote health and happiness. You wow us when you take your time to spread messages that we otherwise might not hear. Thank you for all that you do and all that you plan to do!
We wish everyone health, safety, and happiness.