August 2022 is another month on the calendar for most people, but to advocates for mental health, wellness, and related services, every new month brings new opportunities to help change someone's life for the better. Advocates do many things such as address stigmas, teach, or explain ways of living healthy, support important causes by raising funds or by making donations, and so forth. However, the most important thing they do is inspire others. We honor that perseverance by honoring those who advocate health and wellness. So, with great respect and appreciation, we bring you this month's ten features and why you should check them out.
Awareness August
1) Firefox Counselling (@firefox1counselling) • Instagram photos and videos
2) Paige Davis (@very_vegetabley) • Instagram photos and videos
3) AAAD Foundation (@aaadfoundation) • Instagram photos and videos
4) Yvonne @ Infinite Health (@yvonne_infinite_health) • Instagram photos and videos
5) Kristy Lowe (@kristylowe.images) • Instagram photos and videos
6) Rose Sunila (@yogaforallwithrose) • Instagram photos and videos
7) Bronwyn Davis Sun Care Coach™ (@suncarecoach) • Instagram photos and videos
8) Bethanie Baker Henderson (@bbakerhenderson) • Instagram photos and videos
9) Rachel | Sober in Central Park (@soberincentralpark) • Instagram photos and videos
10) Dr Cheryl Meier (@drcherylmeier) • Instagram photos and videos
As a child, traumatic events crippled my hopes for a future. I felt trapped and alone and didn't know where to turn, so I resorted to hurting myself before turning to healthy ways of healing. I didn't know how to get help or who I could trust, but that doesn't have to be your case. Articles like this are for people who want to feel mentally and physically healthy. That said, the following is a little more information about our features so you can get to know them better. Hopefully, you can make an impactful connection, find a cause to support, or at the minimum, learn something new about people trying to make the world better one healthy person at a time.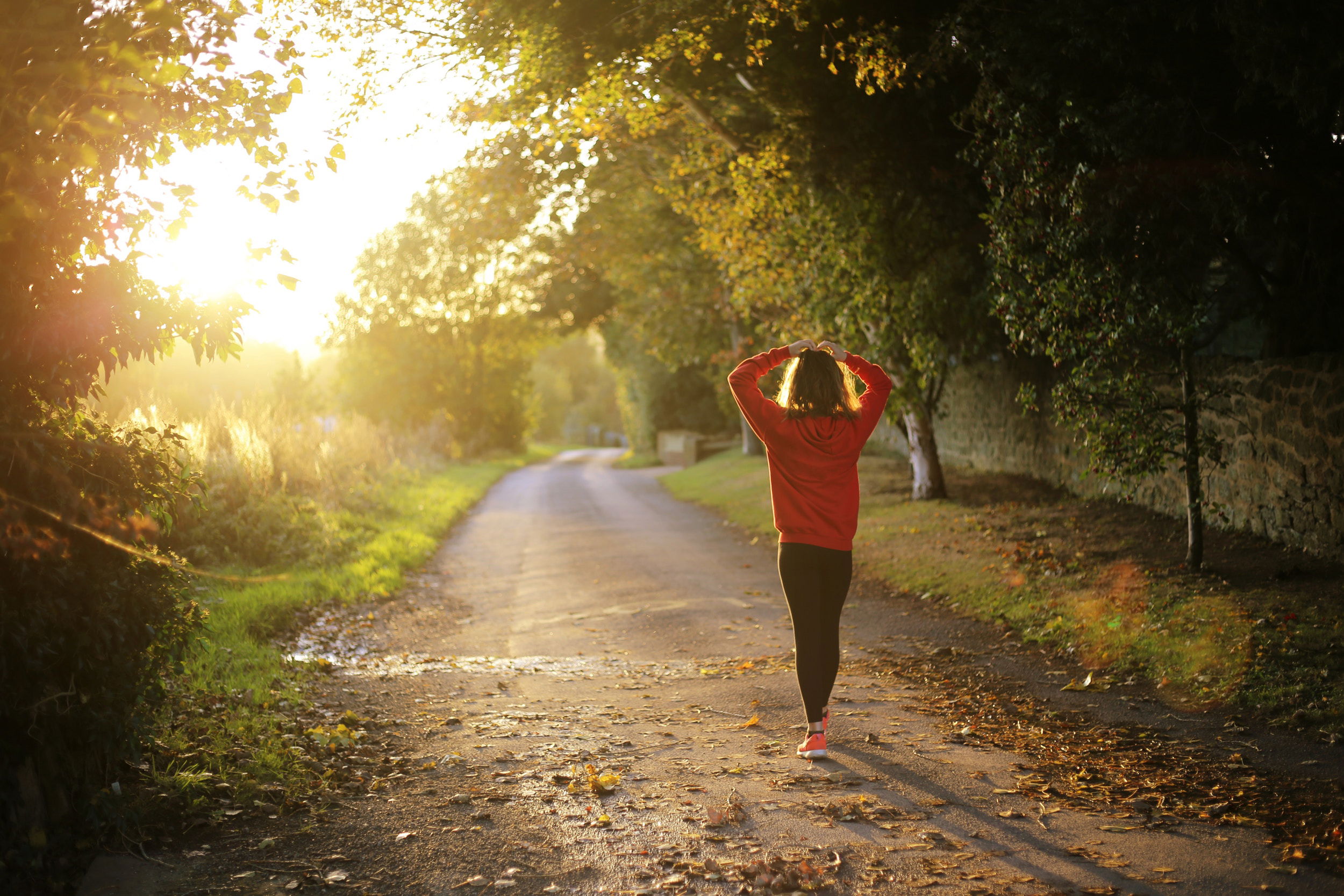 1) Firefox Counselling | Psychotherapist - Product/Service
IG: Firefox Counselling (@firefox1counselling) • Instagram photos and videos
Website: www.rheacounselling.com
Email: info@rheacounselling.com
Please say hello to a registered clinical counselor, EMDR Psychotherapist, certified clinical trauma, and director of Firefox Counselling, Rhea Jacobs.
As our first feature of August, we appreciate how she incorporates her multilingual background, formidable education, and other qualifications into a place for people from all walks of life to heal.
Firefox Counselling is committed to quality care and can help with mental health issues such as but not limited to anger management, addiction, anxiety, trauma, depression, divorce, and more.
Her blog and resource sections on her website were exceedingly informative and helpful. For example, she published an article about emotional incest on November 30, 2021, explaining the results of exposure to harmful dynamic interactions and how to heal from it. There are many articles to choose from, and they all inspire people in one way or another.
Based out of Vancouver, BC, Canada, Rhea Jacobs is registered with the Crime Victim Assistance Program (CVAP), ICBC, Extended health care insurance companies, and the Aboriginal Association of First Nations.
Please get in touch with Firefox Counselling if you have questions about coverage, cost, and related information. In addition, she offers telehealth and sliding scale fees for those having difficulties due to current events.
FF2C enjoys sharing positive connections from social media outlets so healthier, happier, and freeing lifestyles can be formed. We ask people considering talking to a professional such as Rhea Jacobs to visit Instagram @firefox1counselling or her website (linked above for your convenience). At the bare minimum, you'll find motivating content that inspires acting over stagnation and encourages bravery over fear.
2) Paige Davis | Vegan Chef In-Process & Animal Rights Activists
IG: Paige Davis (@very_vegetabley) • Instagram photos and videos
Our next feature is a self-described Vegan Chef In-Process. Paige Davis is a compassionate animal rights activist and chef.
The meals and meal ideas she shares socially are healthy and delicious. I know because I've cooked a few and had pleasant results each time. While pursuing her vegan chef dreams, her followers enjoy amazing recipes and advice about veganism, which is fantastic for new vegans and cooks.
If you know some great recipes and the vegan basics, it will be easier to go from meat lover to vegetable lover with a few minor tweaks. Eating healthier doesn't have to be a miserable experience; long-term sustainability is much more viable when done right.
Paige Davis has a social media presence on Instagram, @very_vegetabley, where she inspires viewers to try cooking with unfamiliar ingredients. One such ingredient is called tempeh. The meal was yummy and different, but the kind of difference that makes you want more.
With simple things like better quality food and depths of flavor meant to exceed expectations, vegan creations can quickly turn a meat lover into a plant-eating machine. Unfortunately, health issues from unhealthy eating habits have links to diabetes, heart disease, and more.
On the other hand, developing and maintaining healthy eating promotes a longer life expectancy, and to many vegans, this way of eating is the ultimate form of eating healthy.
The benefits are numerous when you add the factors of being a vegan to humans, animals, and the environment. So, we need more vegan food like this on menus everywhere.
Luckily, animal rights advocates like Paige Davis create means for people to do this. Visit @very_vegetabley to find inspiration on meal ideas and animal rights content.
We love this page because recipes are easy to follow and full of creativity, and the post generally inspires viewers to get in the kitchen with tasty and good food for us.
Paige Davis is passionate about animal rights, health, and the well-being of all living creatures. We appreciate her for helping people become aware of the causes that eating meat produces, like animal cruelty and unhealthy effects on human beings and the planet. Please follow @very_vegetabley for all things tasty, healthy, and animal friendly.
3) AAAD Foundation | Nonprofit Organization
IG: AAAD Foundation (@aaadfoundation) • Instagram photos and videos
Website: www.aaadf.org
Linktree: @aaadfoundation | Linktree
According to NIMH » Mental Illness (nih.gov), as of 2020, 52.9 million adults suffered from some form of mental illness. However, the National Institute of Mental Health also said that only 46.2% actually received mental health services. These numbers scare and sadden me because I know from personal experience the cost of being undiagnosed and untreated endangers lives.
Mental health treatments like therapy help but are expensive, potentially increasing stress, depression, or other conditions. Wanting to laugh and love our family and friends but not being able to afford therapy is a cost too high for our society to continue to pay.
Finding helpful resources fights this problem, so those who offer them are gifts to individuals, families, and society. We want to honor and share what we've learned about the Athletes Against Anxiety and Depression (AAAD) foundation.
Ryan China McCarney is the VP & CFO of Jaeger Sports Inc. and the founder of AAAD. For his consistently notable contributions to the mental health community, we thank Mr. McCarney and ask you to take a minute to visit his site to learn more about ways to get help from them or to support this organization. Both are significant steps to find help for yourself, a loved one, or a total stranger (via charitable contributions).
Upon researching the AAAD Foundation, we found that Ryan has many talents, and writing is certainly one. He's an Amazon bestselling author of books "Off The Field" and "Tell Your Story." China McCarney was drafted in 2008 and played professional baseball until he retired in 2012 at 25 years old, so his list of accomplishments is impressive. The AAAD Foundation is committed to the mental health community. It provides resources, tools, and inspiration that we want to highlight because that passion for helping people deepens our respect, admiration, and support of its founder (China Ryan McCarney), team, and contributors.
Mr. McCarney is also the author of "The Mental Health Manual and its companion, The Mental Health Journal." Please visit the AAAD Foundation to purchase your copy (website linked above for your convenience). The Mental Health Manual and Mental Health Companion Journal can be purchased individually or as a unique set. The book or journal purchase proceeds will create more resources for the mental health community.
The AAAD Foundation is a nonprofit organization that offers resources for people suffering from mental health issues and provides opportunities to share their mental health stories.
Listening, sharing, and learning about different mental health struggles and successes can help people break stigmas that frequently stop them from talking to professionals. Sayings like, "What happens in this house/family, stays in this house/family," or "Boys don't cry," and the infamous, "Girls are to be seen and never heard," are just a few stigmas that silence pain, but that pain needs to be voiced and heard. Organizations that support people breaking free from stigmas to seek a healthier life are an inspirational asset to communities everywhere.
We appreciate the AAAD and its founder, Ryan China McCarney, for offering unique resources like The Mental Health Manual and Journal and free therapy services. Besides being free, options for therapy services are available for people to do over the phone (teletherapy), video counseling, or in-person.
Please visit their site for more details. You can help mental health sufferers by donating to the AAAD organization so they can continue to provide services like free therapy, perform events/fundraisers, and other resources related to bettering the mental health community.
Donations are tax-deductible, and you can make a one-time donation or set up recurring donations by visiting their website (linked above for your convenience) for more information.
Follow Ryan China McCarney on Instagram @chinamccarney and @aaadfoundation to stay updated on fundraising events and support important missions like #BeTheChange and #RidTheStigma.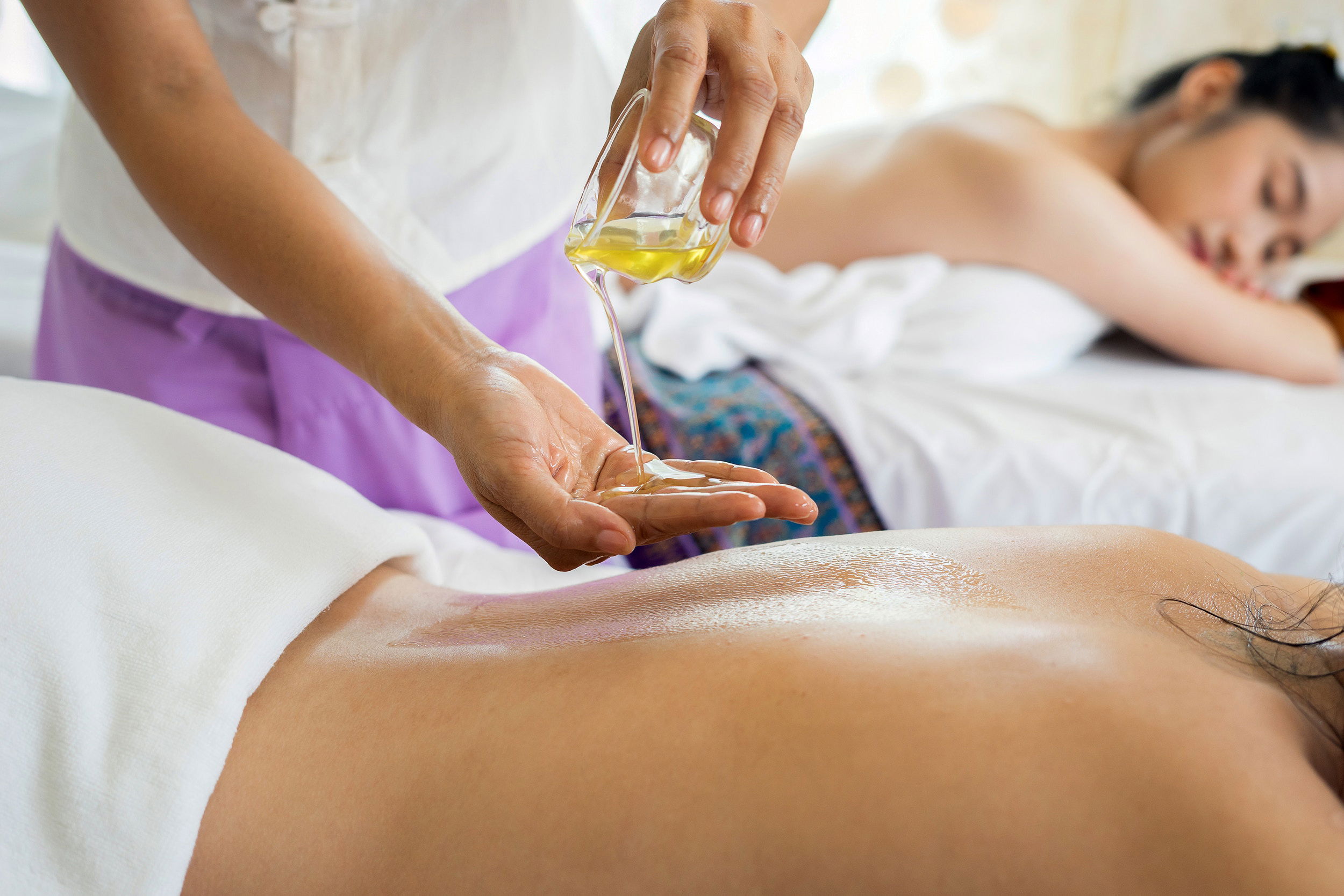 4) Yvonne Abel | Product/service
IG: Yvonne @ Infinite Health (@yvonne_infinite_health) • Instagram photos and videos
Website: www.infinitehealth.co.uk
My childhood reeked of abuse from family members and strangers who took turns tearing me to pieces, and now my body suffers from many of those inner and outer wounds.
Developing health conditions due to that abuse was something I never anticipated because I was too busy trying to live another day. Unfortunately, it's now my reality. However, some treatments help.
Acupuncture, sound therapy, massages, LED/light therapy, cupping, and essential oils are incredible tools to use when your body hurts, especially if taking traditional medicine is not your preference, as is my case.
Yvonne Abel from Infinite Health practices holistic health, and the Acupuncture Society licenses her. With over 15 years of experience, Yvonne has cultivated her skills with training in Traditional and Classical Chinese Medicine, vibrational acupuncture, and more.
Visit her site (linked above for your convenience) to see her qualifications, such as a BTEC Level 5 Sports and Remedial Massage Therapist.
In addition, content on her website and social media outlets give thorough descriptions of provided services, their benefits, and other information that makes it easy to decide if this service is a good fit for you. For example, she explains Moxibustion and how it can treat people suffering from health conditions like arthritic conditions and IBS. She also discusses what Electro-Acupuncture is and who will most benefit from this treatment option.
Yvonne Abel is uniquely well suited for the holistic health community. She continually shares uplifting content like her post on Instagram on August 18, 2020. In the post, @yvonne_health wrote about "Digestion and Opening the Stomach." If the title doesn't allure you enough, maybe learning about appetizers and the benefits of eating the right ones do.
FF2C appreciates service providers that promote nutritional content. Thank you, Yvonne, from Infinite Health, for sharing knowledgeable advice, tips, and related information that encourages people to be their healthiest version.
We hope those in pain find relief soon. Reaching out to service providers like Yvonne to learn what options are available is an option that can potentially change your life in the best of ways.
5) Kristy Lowe | Photographer & Entrepreneur
IG: Kristy Lowe (@kristylowe.images) • Instagram photos and videos
Website: www.kristyloweimages.com
From summer weddings to the end of summer vacations, it's that time of the year when professionals and not-so-professionals take pictures. So, naturally, some will come out better than expected, and some images will never get shown.
Of course, a professional photographer will most come in handy if you lack the experience or raw talent to get a great shot. But what if, for whatever reason, you don't want or can't obtain a professional photographer? Getting tips from a professional might help you take your pictures from blah to ta-dah. If any of this sounds familiar, you'll appreciate our next feature tremendously.
Kristy Lowe from Kristy Lowe Images is a photographer that knows how to catch the moments we want to remember forever. Kristy is available to provide professional photoshoot services from March through October. So, plan accordingly or reach out to her with your timing concerns.
What we most adore about Kristy is that she pays attention to detail. Of course, the most significant detail was that clients wanted to know how to get great shots when she wasn't available, so she created the "Snapshot Secrets Video series" and access to individual videos, viewable in video series format.
Unless you have natural talent, experience, or a little training, it can be difficult to know things like what lighting will be most flattering. Still, even if you have those qualities, extra tips and advice can make you even better.
In her series, Kristy offers easy-to-follow videos discussing photography topics (or issues) like lighting, the rule of thirds, and group photos. The list continues because she wants to ensure you have the knowledge to tackle problems you might face when it's picture time and you're the professional on duty.
We believe these videos can be a big game-changer in some people's lives and love empowering resources like the ones Kristy offers. A good picture is essential for social, personal, and business growth.
Photography is a form of art that expresses moments, feelings, or things as they are or how the viewer feels them upon seeing the lasting ink. Pictures are powerful tools of inspiration, business, and some of life's most memorable moments.
Visit Kristy Lowe's website for more information about her professional photography services, purchase the Snapshot Secrets Video Series (or individual videos), and follow her Instagram, @kristylowe.images, to see why taking an incredible picture can be life-changing.
6) Rose Sunila | RYT®500 Yoga Teacher & YouTube Content Creator
IG: Rose Sunila (@yogaforallwithrose) • Instagram photos and videos
YouTube Link to Yoga For All With Rose: Yoga For All With Rose - YouTube
Insight Timer Link to Rose Sunila: 30 Minute Yoga Nidra For Relaxation | Rose Sunila - Yoga For All With Rose, Insight Timer
Have you considered improving your health and wellness by practicing stress-relieving techniques like yoga or meditation?
There are many reasons why people choose to do yoga. For some, it's a physical workout to help keep them in shape. For others, it's a healthy (or cost-effective/cheap) way to reduce stress and anxiety. Or perhaps, it signifies a spiritual practice that leads to a deeper understanding of oneself and the world.
Yoga has many benefits for mental, spiritual, and physical health. In addition, there is evidence that it can be helpful for people of all ages and levels of fitness. With that in mind, we turned to our Instagram friends to find an exceptionally unique yoga resource.
The best part is that you can access it for free and helpful yoga guidance any place and anytime you want to. Although it was a difficult choice, @yogaforallwithrose won this feature on Gram Glimpse for creating friendly, easy-to-follow, and inclusive videos/content about yoga. Because yoga can reduce stress, anxiety, and so on, we rely on service providers for insightful guidance, knowledge, and the skills to teach others how to do it properly.
Rose Sunila is a Yoga Alliance registered 500-hour yoga teacher and dance educator. She has a YouTube channel (linked above for your convenience) where she teaches empowering tools like mindful movements and breath awareness.
In addition, Rose offers online and in-person classes, so everyone gets the quality service they most prefer.
Rose is an Insight Timer teacher (also linked above) and has guided meditation classes available on that platform. However, a fee may be associated with taking courses via the Insight Timer platform. So, please research the cost and other related information by visiting the site or reaching out to Rose Sunila @yogaforallwithrose on Instagram.
Insight Timer's yoga live streams are all donation based because Rose wants to ensure this empowering tool is free to all who can access the internet. We want to thank @yogaforallwithrose, for providing these valuable resources and services.
7) Bronwyn Davis | Sun Care Coach
IG: Bronwyn Davis Sun Care Coach™ (@suncarecoach) • Instagram photos and videos
Linktree: Mermaid in the Shade™️ | Linktree
When was the last time you checked your skin?
If you asked for what, you might want to check out our next feature and do it quickly because keeping your skin healthy is essential to optimized health.
Bronwyn Davis is the content creator of "Mermaid in the Shade." Navigating through skin condition evaluations and possibly diagnoses and treatments can be scary (or stressful), but having a support system and resources can help to reduce those feelings dramatically.
After being diagnosed with Vitiligo, an autoimmune disorder, she started sharing her story on social media platforms hoping that others feel like they are not alone when facing similar challenges.
Bronwyn Davis's Instagram page, @suncarecoach, vibrates lifesaving information, support, and compassion, so you feel comfortable asking questions, listening in, or sharing, whichever helps you most.
Looking for any skin abnormalities like discoloration or moles is vital to early diagnosis and treatment.
We most appreciate Bronwyn for sharing tips, advice, and resources that inspire people to be aware of their skin's needs, so a healthy life ensues. Information like this is significant because the sooner people know what skin cancer or other skin conditions are, the more lives can be saved.
Content from @suncarecoach is designed to spread awareness and empower people with skin cancer (or skin-related conditions) to feel confident, in control, and connected. Having sun care guidance (or knowledge) can have a long-lasting positive impact on you and those you talk to about it, but more importantly, maybe save a life.
FF2C wants to help spread the word by highlighting Bronwyn Davis of Mermaid in the Shade to show our support. In addition, we ask anyone with skin to learn more about skin cancer (or other skin-related conditions), prevention, and support by visiting @suncarecoach.
Please consult your health care provider (or primary care doctor) for concerns, diagnose, and treatment options. More importantly, seek and sustain a reliable support team during these times to minimize stress. Bronwyn Davis opens arms to those seeking that support so no one feels alone in this journey.
We thank you Bronwyn, for your contributions to making people aware of skin conditions, providing informative content, and especially for your supportive ways.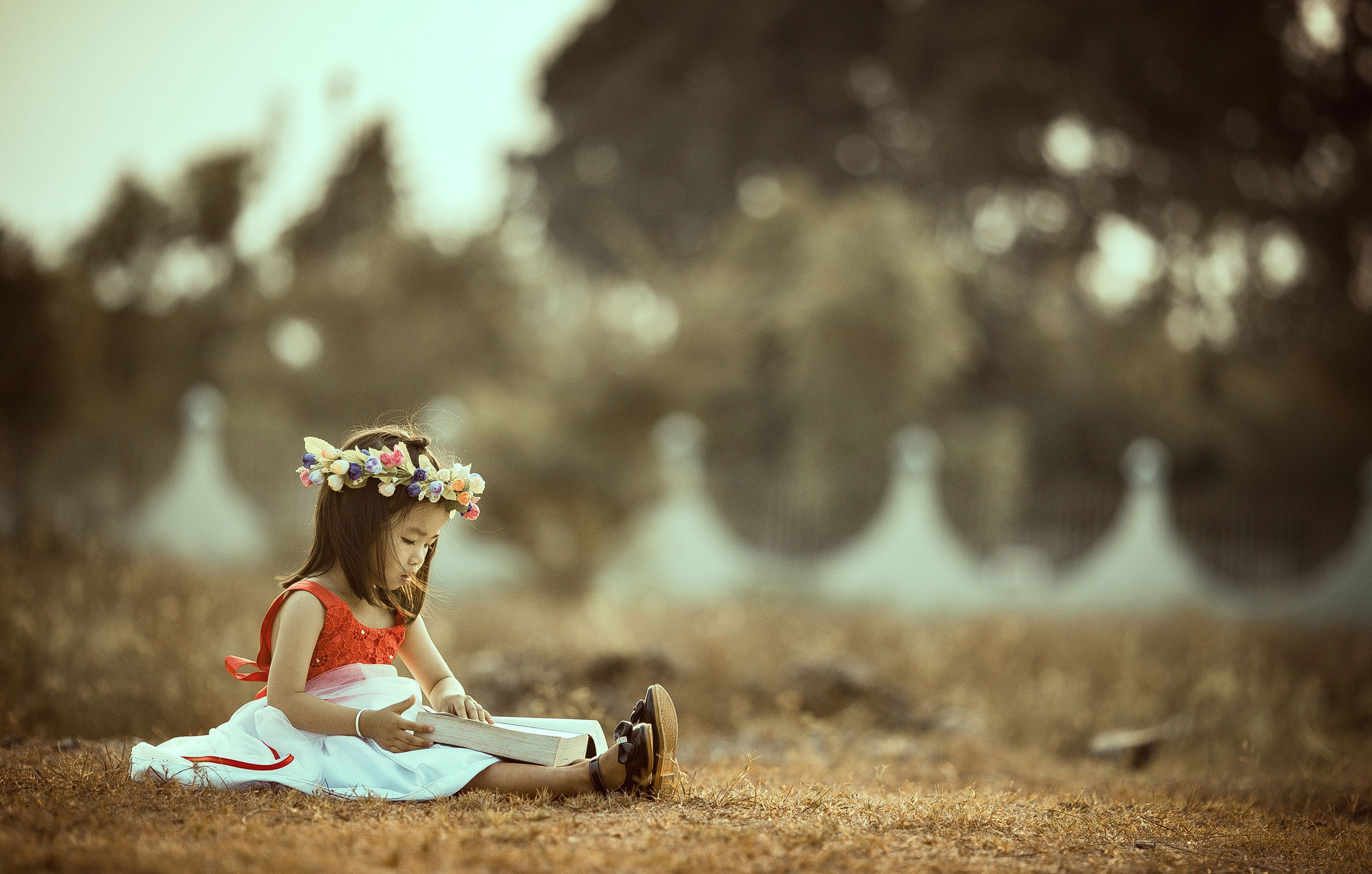 8) Bethanie Baker | Children's Book Author
IG: Bethanie Baker Henderson (@bbakerhenderson) • Instagram photos and videos
Website: www.whenreadingmatters.com
If you haven't noticed yet, FF2C is undoubtedly devoted to survivors; we promote educational content, services, and producers of inspiration. Empowerment and knowledge are necessary components for success and survival in most situations.
As a little girl, I lived in misery due to abuse, neglect, and relentless challenges that tempted my demise but for the saving grace of my love for knowledge. Books allowed me to escape, see, and experience the world from the eyes of people who inspired my desire to be more than what I was told I was or would soon be, people who told me to be strong because I could beat Goliath, which eventually I did.
Some children need books as much as air to survive and thrive because the imagination is a beautiful thing, capable of transcending feelings of despair with hope and unifying ageless experiences that otherwise would've been void of meaning if never known, heard, seen, or shared.
Reading gives more than it takes, and that simple truth shelters us in gratitude as we introduce author, loving mother, and wife Bethanie Baker.
Represented by The Seymour Agency, Bethanie created the "When Reading Matters" website. I am a fan of this site because homeschooling four kids is a challenge and her resourceful site makes being a good mom/teacher a little easier. Plus, she has book giveaways and articles on her blog section for all ages to enjoy, in addition to reading events and other inspirational content.
The great thing about following @bbakerhenderson on her IG platform is that she encourages a love for reading by sharing insightful posts that give a trajectory for positive growth. Society gets rewarded when education, learning, and reading is available to the masses.
Bethanie Henderson is helping this mission along by providing a platform of empowering learning tools for people and children via her website and social media outlets.
We hope you (our readers) continue to thrive with books by your side but keep in mind that far too many people lack this gift. If possible for your situation, donate unwanted books instead of tossing them in the trash during your next spring-cleaning project. Or consider donating new or gently used books to local charities, schools in need, and shelters, as these all have thirsty minds desperate for a satisfying drink of knowledge.
If you have the power to give such a fruitful gift, please don't wait and drop some books off as soon as possible. They are wanted, needed, and in most cases, can also be written off on your taxes, so it's a win for everyone.
Follow Bethanie @bbakerhenderson and visit the When Reading Matters website for support or to find resources like reading events, blog articles, and more.
9) Rachel Hechtman | Sober in Central Park
IG: Rachel | Sober in Central Park (@soberincentralpark) • Instagram photos and videos
Website: www.soberincentralpark.com
Our next feature is conquering sobriety and spreading inspirational content as a role model for healthy lifestyle choices.
Rachel Hechtman is a mental health advocate whose determination is visible more than in her eyes but throughout her public transformation as seen on social media, on her website, and as a podcast guest.
Rachel created Sober in Central Park as a resourceful way to raise awareness about alcoholism, mental health, and wellness and to help others feel their best.
She offers a 30-minute complimentary discovery call/consultation so you can decide if working together is the best decision. Plus, when you visit her website (linked above for your convenience), other options for mindset coaching or an intensive Q&A chat session are available.
We appreciate how open and honest Rachel is as she walks us through her life journey of getting and staying sober. Going from unhealthy mentally and physically to getting healthy and happier wasn't an easy task for her, but she's doing it with a smile that makes others feel they can do it too!
Rachel shares her story of being diagnosed with ADHD while suffering from anxiety and depression. She turned to drinking and partying with the false illusion that it made things better when it only made her feel better temporarily, followed by guilt, remorse, and more negativity that compounded her struggles.
In a short time, she managed to turn her life around and now wants to help others do the same thing. Although she's admittedly not an expert, she deeply cares about other people's struggles with living their best life.
We want to encourage you (our fabulous readers) to master this consistency. Join her on Instagram @soberincentralpark for content that inspires a life of fulfillment without the negative results that alcohol, drugs, or partying too frequently ignites. Rachel talks about the importance of being consistent regarding her health and wellness being successful, and we agree. Learn more about the benefits of being sober by following @soberinthepark and DM her with questions.
10) Dr. Cheryl Meier | Psychologist, Author, Musician & Intuitive
IG: Dr Cheryl Meier (@drcherylmeier) • Instagram photos and videos
Link to Dr. Cheryl Meier's YouTube Channel: ✨💫Your Jedi Training Matters! #innerwork #saves #lives ✨💫 ⭐️ - YouTube
Website: www.drcherylmeier.com
Our final feature for August 2022 goes to author, musician, intuitive, and psychologist Dr. Cheryl Meier.
Kindness, courage, and honesty are qualities that we should look for when seeking healthy relationships, especially those as sensitive as a psychologist and client. So, when @drcherylmeier popped up as a recommendation on Instagram, I was immediately ready to learn more.
To say she is different would be an understatement. Dr. Cheryl deeply understands the mind through education, experience, and a deep-seated need to help others. Yet she's also a musician who uses her talent to embrace and share hope.FF2C admittedly appreciates quotes because such united words usually have a deeper meaning.
When you visit Dr. Cheryl Meier on social media platforms like Instagram, you'll find that she uses quotes in positive ways. Ways designed to educate others on religious aspects, enlightenment, mental health care, and much more.
Dr. Cheryl Meier is on YouTube, where she sings, plays music, and discusses life-changing things in a manner that awakes the best part of viewers, the part that lives in all of us but has been deeply hurt.
Nature, spirituality, and beautifully empowering analogies are patterned throughout Dr. Cheryl Meier's videos and posts, blanketing pain with hope, awareness, and guidance.
Content from @drcherylmeier will speak to those who have or are seeking to form a relationship with God and welcomes those who are not as well because she walks in acceptance. Please follow @drcherylmeier and subscribe to any of her platforms to learn more about her services, books, music, and so on.
It's important to note that FF2C respects all religions, belief systems, and culturally different mindsets. We do not endorse any of them, as we are an inclusive community. However, we share diverse people, and although their belief systems do not necessarily reflect or represent FF2C in any way, they are part of them. So, with respect to who we feature and our readers, we honestly explain our point of view and hope that fairness sits well with you.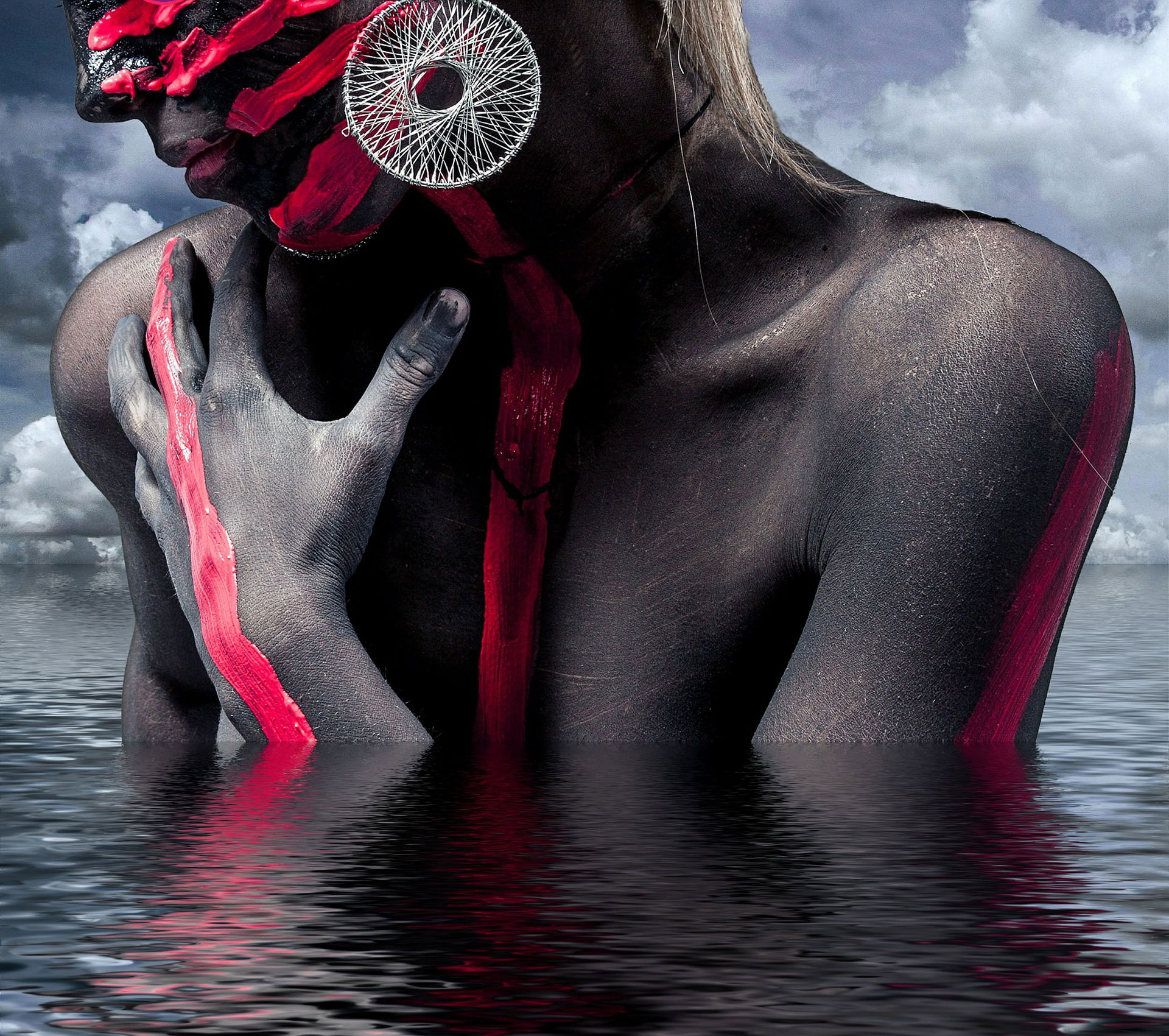 In conclusion, I'd like to reiterate that stress can cause mental, emotional, spiritual, and financial disturbances in people's lives. It can also affect your physical health, as it did for me. I write articles like this to make others aware of the many outlets for pursuing a happier and healthier life. This issue has held mental health, inspiration, and awareness as our beacon to guide people going through hard times to connect with other people, services, or products that are helpful.
Consult your physician about potential diet, exercise, or amendments to your health regimen to avoid diverse effects. Please be advised that these are not affiliate relationships, and we do not make a profit from your purchases of books, services, or products or by sharing these connections in any way. However, we greatly appreciate our features, inspirational content, vast knowledge, guidance, and other creative sources or positive qualities.
We hope you find value in this month's features. So please remember to subscribe, follow, and show love for all of this month's Gram Glimpse features because a bit of encouragement is sometimes the secret hero we all need.