Welcome to our February issue of Gram Glimpse 2022. This year Flipflops2chanel hopes to bring awareness, support, conscious learning, and healthy living to people seeking more.
To do that, Gram Glimpse was created as a gateway to social media assets like mental health professionals, educational content, and encouraging resources. We feature many unique accounts, services, and people; however, we have no affiliation, nor do we in any way profit from sharing this information, services, accounts, etc. Our goal is to provide our readers, friends, and supporters with valuable tools, and we profit when our readers find success, hope, or happiness.
In astrology and many cultures, the month of February represents love, change, new beginnings, or a time of renewal. It also represents hope, sacrifice, unity, and empowerment because it is Black History Month. We are excited to feature 12 Instagram accounts that exemplify these qualities uniquely and honor the special sentiments behind this month. We hope it is easy to find when help or guidance is sought; therefore, please enjoy and remember supportive means, services, and people are never far away.
Gram Love in February
1) Vergia Davidson I Clinician (@strive_mental_health) • Instagram photos and videos
2) Give Street Project (@givestreetproject) • Instagram photos and videos
3) Brave Enough For Love (@braveenoughforlove_) • Instagram photos and videos
4) Casey Renee Rogers (@healthontherocks) • Instagram photos and videos
5) Jessyka Anne Freedom (@overcomer333) • Instagram photos and videos
6) Personal Growth & Productivity (@lawannmoses) • Instagram photos and videos
7) Erica Jacobs (@project_mommy_tribe) • Instagram photos and videos
8) Traci James Health Coach (@health_coaching_with_traci_) • Instagram photos and videos
9) Diana Bauder (@smilebreakwithdi) • Instagram photos and videos
10) Tinamarie Rodriguez (@tinamarie_rodriguez) • Instagram photos and videos
11) Claudette N Joseph (@authornikkic) • Instagram photos and videos
12) The Messy Way (@ashley.messy) • Instagram photos and videos
Please enjoy, like, share, and follow to get or support communities of passionate people dedicating time, energy, and love to creating content and services for all the right reasons.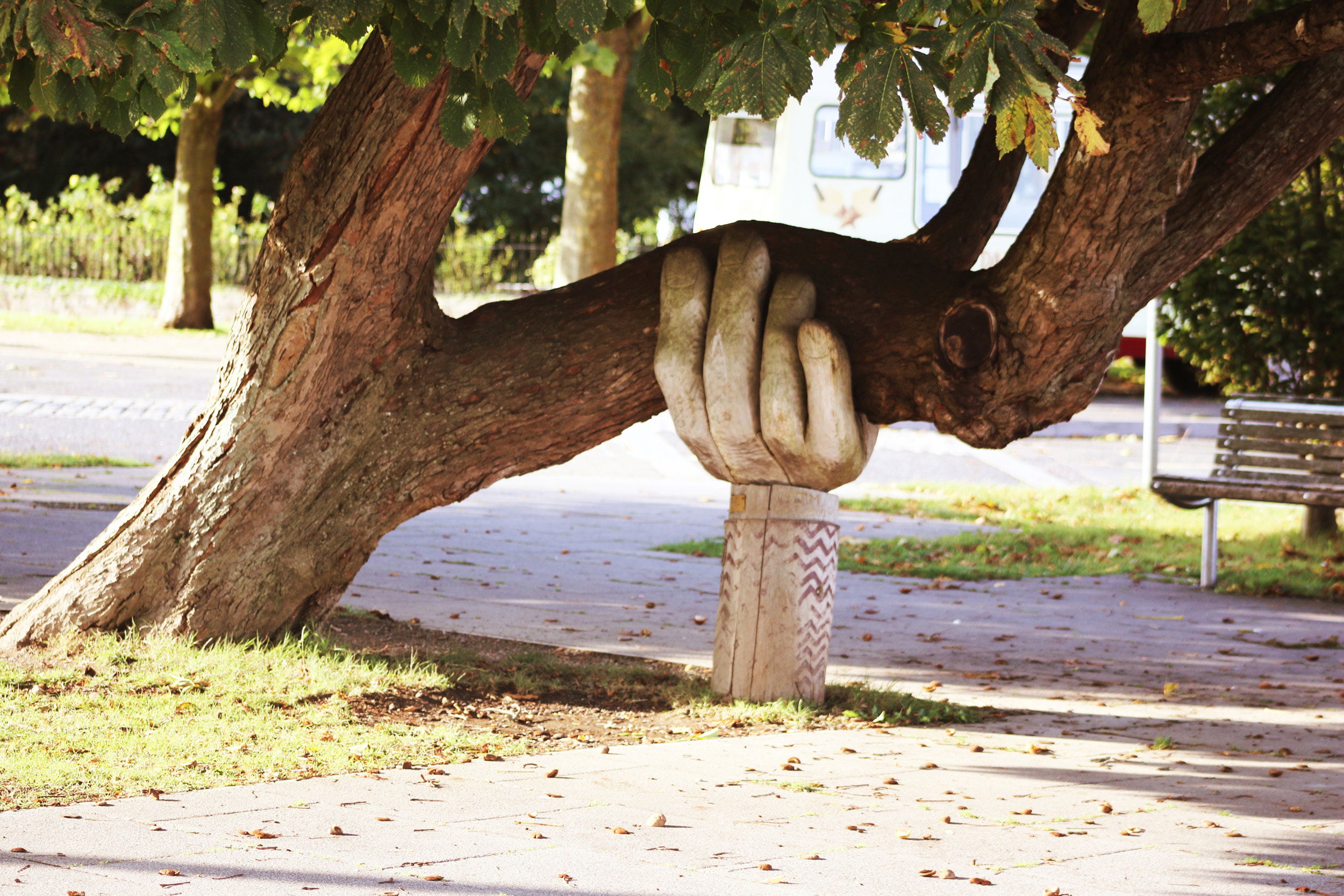 1) Vergia Davidson | Clinician
IG: Vergia Davidson I Clinician (@strive_mental_health) • Instagram photos and videos
Website: Strive - Strive Mental Health, Wellness, and Empowerment
Want to know if your workplace is toxic? Or perhaps you would like to learn more about workplace conflict or related work life and mental health content.
Inner problems affect our workplace, and in today's turbulent times, mental health care is an asset we cannot afford to neglect or ignore simply because we want people to shut their emotions off at the workplace door. Unfortunately, feelings don't have reliable on and off switches, so this month we are privileged to honor a woman who understands these risks and has created a service dedicated to empowering others. Vergia Davidson is CEO and Director of STRIVE.
Content on @strive_mental_health focuses on mental health, wellness & empowerment. These are qualities that every business needs staff to have a well-rounded team to guide the mission forward. So when business owners or staff need a little guidance, we hope you check out her IG account or website; both are packed with helpful information.
Vergia Davidson has a long list of admirable successes. These include but are far from limited to; being a panelist and subject expert on an Anti-Black Racism panel on Micro-Aggression at the Department of National Defense (DND) and a mental health consultant at the United Nations Association in Canada.
As well, she was a facilitator and subject expert on the topic of "Coping with Stress during DND's Mental Health Awareness Month 2021 in addition to creating a team of STRIVE mental health professionals ready to assist your organization or business by offering workshops, training, and collaborative mental-health strategy development, for employees and the management team.
Virtual consultations and personalized appointments with the flexibility of in-person, video conference, or tele-meetings offer a friendly atmosphere no matter where meetings occur. Learn more about issues ranging from anxiety, work-life balance, burnout, conflict, coping with stress, and more when you stop by @strive_mental_health on Instagram or visit her website linked above for your convenience.
2) Give Street Project | Community Social Action
IG: Give Street Project (@givestreetproject) • Instagram photos and videos
Website: www.givestreetproject.com
Work, eat, sleep and repeat. There are laughs and tears in between, but what happens when one of those factors is taken away? Say work. Well, that will quickly and detrimentally affect being able to afford to eat, which affects any chance of sleeping, so all that's left is repeating—repeating days when your belly is crying out in hunger. At the same time, you can't sleep, and without proper sleep, how are you supposed to get that fantastic job?
It's a horrible cycle. So now, let's add kids, spouses, relatives, and even pets to it because the reality is that they suffer when the provider suffers. Okay, so there's a cycle or pattern, but "Is it really this serious," you may ask. The truth is some people who experience homelessness, low income, or food insecurities can quickly bounce back after difficult times, but what about those that can't?
What about those who haven't found a footing in our economy due to lack of education or experience? What about those that survived trauma and may never fully recover without help? I can go down a list of people commonly affected by these issues, but you already know them because signs of hunger literally litter corners across the world with families, kids, the elderly, and even animals in need of necessities like food and shelter.
Do we as a society continue to turn a blind eye to the injustices that seemingly only affect others but, in reality, is the chain that can capsize the whole boat. Here at FF2C, we believe that we can save ourselves by saving each other, and yes, it's that simple. So many people can find empowerment with reliable food sources, assistance, and further education.
Empowering people can happen in many ways, but our friends from @givestreetproject ensure that people experiencing homelessness, low-income difficulties, or food insecurities find help by collecting and providing donated goods and seeking sustainable solutions for these ever-growing concerns. It is located in Brighton, UK.
Being a volunteer at Give Street Project CIC is as helpful as donating, so please consider giving your time, financial assistance, or much-needed goods like food, clothing, pet supplies, and personal care/essential items. Follow @givestreetproject to support and help spread hope to less fortunate people and pets because this noble mission needs you to help break repeated cycles.
3) Brave Enough For Love | Entrepreneur - Mindset Coach
IG: Brave Enough For Love (@braveenoughforlove_) • Instagram photos and videos
Website: www.braveenoughforlove.com
Our next feature represents courage, love, and empowerment. Growing older may sometimes feel like a complex funnel of emotions, and after that 50th birthday rolls by, that funnel may feel like a boulder or a free fall, but most of the time, it's only insecurities resulting from a new stage of life. Although aging is complex as some people, especially women, go through phases of fear and anxiety, the free fall can actually be a wonderfully freeing experience given a bit of support.
Taking steps with confidence, courage, and strategic actions can help you enjoy this stage (or phase) of life. Today, we are excited to share a woman who has made it her mission to help you with issues relating to aging confidently. Bernice McDonald is a mindset coach who helps women 50 and beyond embrace this new stage to find fulfillment, and we adore her approach!
She started her mission to overcome her insecurities but quickly discovered she was not singular in this arena and that other women could benefit from a supportively structured coaching program. You can find links to the "Brave Enough For Love" podcast for women on her website and other content like a 1-on-1 free 45-minute intensive coaching with her. While you're there, please look at her upcoming membership site for the Brave Heart Girls Club.
Aging beautifully begins from within and incorporates a mindset that promotes courageous actions in the face of insecurities, encouraging positive results like dreams you thought you could not achieve becoming a reality, even after that 50th birthday cake.
If you are ready to learn more about making your dreams come true, we hope you check out @braveenoughforlove on Instagram. From there, you can find links to her free e-book, "5 Reasons You Feel Your Dreams Disappearing After 50 (and what to do about it) plus inspiring content designed to empower you in the next phase of your life journey.
Humor and hope litter her post, and we hope you find value from this energetically brave mindset coach because we certainly see and appreciate every minute of it!
4) Casey Renee Rogers | Accountabilibuddy
IG: Casey Renee Rogers (@healthontherocks) • Instagram photos and videos
Website: www.healthontherocks.com
An accountability coach can help you stay on track during the construction of your goals or dreams and long afterward when things tend to become redundant or boring. There are undoubtedly plenty of coaches available but finding the right one for you is much like finding a compatible partner for life; it's a hit or miss.
We share unique features like our friends from Instagram to narrow down and introduce you to options, products, tools, and services to help you along life's journey.
Casey Renee Rogers is the founder of "Health on the Rocks" and is accredited by the ICF (International Coaching Federation). She's also an MBTI (Myers Briggs Type Indicator) certified practitioner, a Pn 1 (Precision Nutrition) certified nutrition coach, and a Cognitive Behavioral Group Facilitator, so yes, her education and level of expertise are no doubt is impressive. But how can she help, you may be asking.
We first met Casey when we saw a post about a recipe for a mouth-watering grilled banana-stuffed pb&j (Peanut butter & jelly), and although that recipe was a hit with our families, it was not the reason we quickly followed her Instagram account, @healthontherocks. Nor was it due to our love for people who walk 10k a day (10k is her adorable dog😊).
Casey from @healthontherocks works tirelessly to promote, educate, and facilitate people during times of needed support along with her health consciously focused content.
Motivational tips, advice, recipes, and even happiness hacks await those bold enough to consider having someone help hold you accountable, which helps procrastination take back seat to growth and success, whatever that means to you. We see endless potential when helpful guidance is available. Hopefully, those seeking an experienced, knowledgeable, and dedicated accountabillibuddy (as Casey uniquely calls it), please follow @healthontherocks or visit her website for more information.
5) Jessyka Anne Freedom | Writer and upcoming Inspirational Speaker
IG: Jessyka Anne Freedom (@overcomer333) • Instagram photos and videos
Strength, courage, humor, and grace are a few words that represent our next feature. As an aspiring inspirational speaker, she gets up every day and spreads hopeful messages, which is why we are honored to share our friend Jessyka from Instagram, otherwise known as @overcomer333.
If you've ever felt lost, alone, scared, or just wished someone would listen to you, then you're in the right place. As a survivor of multiple traumatic events, FF2C seeks out people who understand what struggling with these feelings can do to a person with the hope overcoming them is easier.
Jessyka is a great listener and a brave survivor of traumatic events herself. She offers value by supporting other people in pain from an insider's point of view, which to many survivors like myself, is a priceless gift and a beacon of hope.
The content found on @overcomer333 ranges from uplifting quotes to funny and honest compilations of a creative mind trying to make the most from a life journey that was engulfed with tribulations but overcame with love. Jessyka, we see what you do for others and want to thank you for being an impactful woman with purpose and promise but moreover compassion. She speaks from her heart even when the words are not easy to express; that's courageous and provokes other survivors to roar with inner power too.
I cannot tell you how many times her self-care or motivational videos have helped get us up and out, which for someone like a close friend of mine and another fan of @overcomer333, is hard to do.
Knowing someone who helps (gently) push us to practice taking care of our mental health, physical and spiritual being is a unique asset and one that Jessyka shares effortlessly. We hope you support this upcoming inspirational speaker who shares from the heart.
Thank you, Jessyka, for every message of happiness, love, and light; we received them and honor you for growing into your purpose beautifully and bravely.
6) LaWann Moses | Digital Creator & Empowerment Strategist
IG: Personal Growth & Productivity (@lawannmoses) • Instagram photos and videos
Website: www.lawannmoses.com
Our next feature is the uplifting host and creator of the "More Than a Mother" Podcast, LaWann Moses. This loving mom, wife, and multi-talented business owner with pure-hearted intentions of helping others is a survivor of trauma and understands the potential impact of designing her program, podcast, and other venues around her beliefs that endorse empowerment in many ways.
Feeling stuck in your career and not quite sure what to do next? Or perhaps you're a survivor of unresolved trauma and are unaware of the effects that your past may be having on your present?
LaWann Moses offers valuable life skills, support, and content designed to help you address feelings that may be limiting results in your professional and personal life to manifest the life you truly envision for yourself.
Listen to her weekly podcast or follow @lawannmoses on Instagram for tips, inspirational stories, or to learn how to recognize if you've been affected by trauma. Unresolved trauma is something that can only be ignored for so long, much like a ticking bomb; sooner or later, things will get messy. Taking care to prevent or minimize the resulting damage that may come from harboring overwhelming emotions from events that caused extreme stress is something that I, as a survivor of multiply traumatic events, highly recommend others like myself try to do.
Panic attacks, restless nights, body aches, and other physical complications may arise from unresolved trauma, and these experiences can be engineering a devasting breakdown. Trust me, I know a thing or two about suffering through these events, and although I was unable to get professional treatment and had to find other means to help me find peace, I don't want others to have to walk this journey alone. It's honestly hard. I understand some days feel unbearable, but with guidance, tools, tips, and advice, those hard days are less complicated.
So please reach out to amazing people like our friend from Instagram, @lawannmoses, who is dedicating time, energy, support, and awareness to life changing matters.
7) Erica Jacobs | Mom Blogger & Entrepreneur
IG: Erica Jacobs (@project_mommy_tribe) • Instagram photos and videos
Website: Valuable Guidance for the Overwhelmed Mom - (projectmommytribe.com)
Our next feature is a loving mother, wife, and entrepreneur. She was a teacher who loved her career but made the difficult decision to become a stay-at-home mom for her family. But as many parents know, staying at home doesn't mean break time, so she went right to work.
The fact is being a stay-at-home mom is a demanding job with pay coming in tears or hugs, so today, we want to honor Erica Jacobs for her role in creating content that is indicative of making the lives of moms everywhere a little easier.
Erica created the "Project Mommy Tribe" website. There you can find helpful time-saving articles like her "4 Simple Ideas to Organize your Kids Activity Space" or "7 Ways to be Highly Productive and Efficient" both were excellent reads with tips that can work long-term.
Project Mommy Tribe also shares several mom hacks and all sorts of affirmations. You can also find a link to her Etsy store, ProjectMommyByErica, where she sells calendars, practice name tracers, binders, printable wall art, and other mommy-inspired products.
Check out her IG account, @project_mommy_tribe, for creatively designed messages that support moms mentally, physically, and even spiritually. The post includes quotes, recipes, mom hacks that we all love, plus family-oriented content that goes perfectly with everything else she shares.
After a long day of working, cooking can feel like another job all by itself. Looking for menu ideas that fit your time, budget, or energy level can eventually become a daunting task but not with @project_mommy_tribe.
See her post from January 28, which gives a peek at her 4-week menu plan found on Etsy, which can be helpful when you are too tired or busy to self-create one. As a busy mom myself this can be a huge time saver and dependable source for unique meal ideas.
Please check out @project_mommy_tribe to support, get mommy content or to learn more about this empowering tribe's message. But don't forget to visit her website which is loaded with useful information too!
8) Tracy James Health Coach | Certified Nutrition, Gut and Hormone Health Coach
IG: Traci James Health Coach (@health_coaching_with_traci_) • Instagram photos and videos
Website: www.healthcoachingwithtraci.com
Knowing you want to look, think or feel differently about yourself or your life is one thing, but taking action or steps to become what you envision is quite another. It will take a little time, effort, and maybe even a few tears (of joy once you reach your goal) to have the results you're seeking. However, it is possible to change anything you want, and it can be easier than you ever imagined.
With this month representing change and renewal, we intentionally sought out people who embody the power to help others achieve goals, dreams, or the mindset to begin forming new dreams and goals after being void of that vision.
To keep that momentum going, we are honored to introduce you to an exceptionally skilled Integrative Health and Wellness Coach, inspiring and loving mother, Tracy James.
If you see her IG, @health_coaching_with_traci_, be prepared to want to pull out your exercise mat and cutest yoga pants because the inspiration to move something will hit you unexpectedly, and that's how Traci first caught our attention.
One minute I was looking for dinner ideas with an associate, and next, we were making a salad while I pulled the "hubby, please cook tonight" card so we could have some girl time. And by girl time, I meant to exercise our butts off because, after 40, that's a great way to stay focused, energized, and healthy (yes, and cute too). So first, I had to find some yoga pants and dust my mat off, and then we got busy thanks to @health_coaching_with_traci_!
Traci Has a post from January 19 where she asks something that we know is quite empowering and inspired her feature today. It goes, "I challenge you each day to do something different, something that makes you feel edgy and scares you a little - it's there we find the beauty of new beginnings! Maybe even have a little fun along the way." -Traci James
If you want to learn more about balancing your hormones, reducing unhealthy cravings, intermittent fasting, exercising, or anything related to "finding food freedom," as Traci puts it, please reach out to her on Instagram or go to her website. Her content is friendly, educational, and helpful, especially her recipes, which are tasty too. Plus, she knows everything you want to know about the famous Beachbody program so ask her about that or any of her "One-On-One Health Coaching with Absolute Wellness and Group Wellness Services" options.
We scoured her website and were pleased to find it full of healthy concepts, resources, tips, support, and a clean design. It is those details that catch the eyes and heart with the promise of lasting results.
Included service options are but are not limited to: help with meal planning, kickboxing, yoga, HIIT, weightlifting, and more which are all modified for your preference, level, or experience. So, if you're seeking change, renewal, or a healthy transformation with lasting results, please check out @health_coaching_with_traci_, where she is waiting to motivate the inner health out of you and bring your mat; she's seriously that good.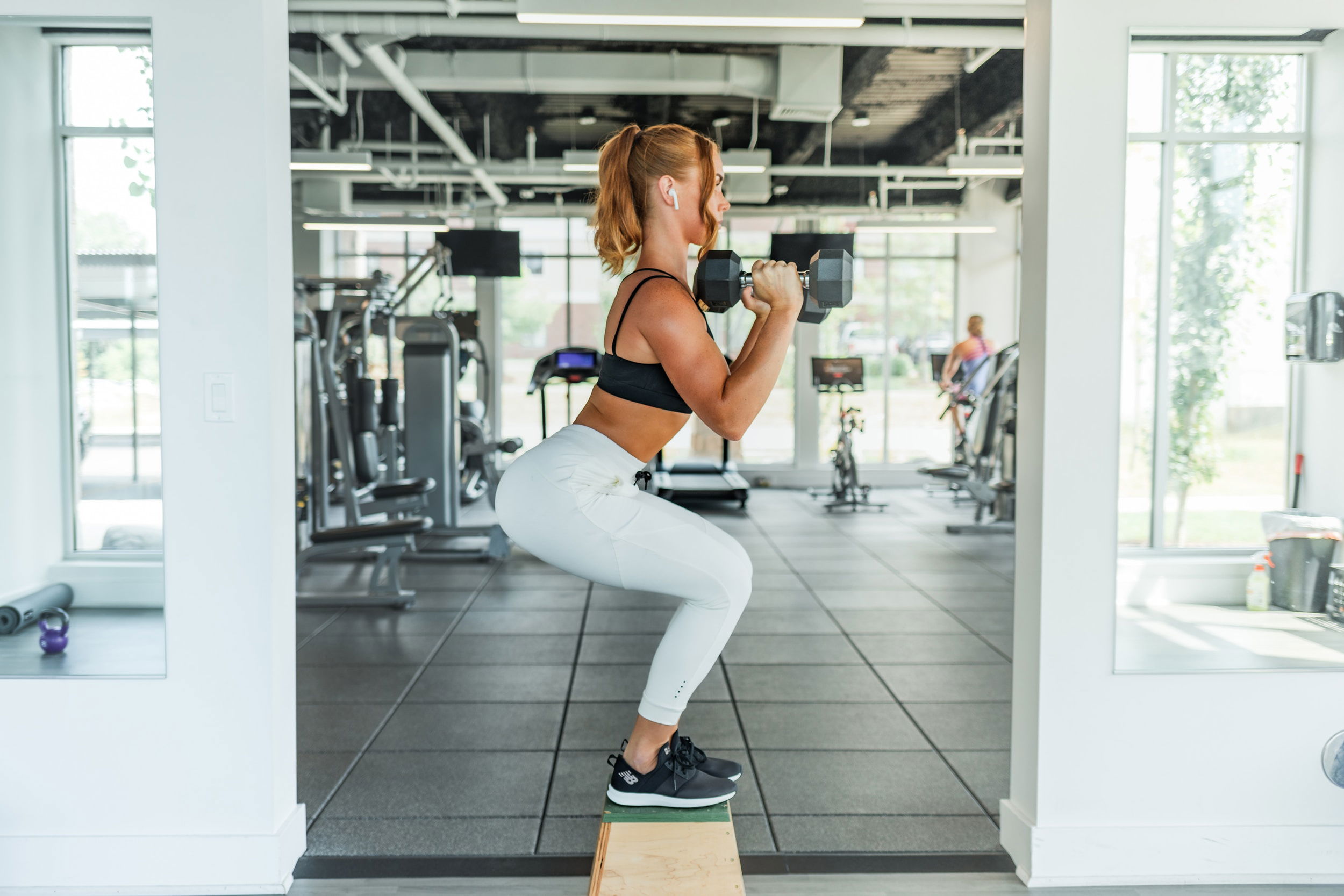 9) Diana Bauder | Positivity Content Creator
IG: Diana Bauder (@smilebreakwithdi) • Instagram photos and videos
Website: www.trueconfessionsofanoverthinking.com
We are pleased to introduce you to Diana Bauder, an Instagram content creator and founder of True Confessions of an Overthinker, a motivationally driven website with stories about family, love, life, and even UFOs!
Diana Bauder is a quick-witted woman with writing skills that paint a profoundly amusing or touching scene, especially when writing about an emotional memory like her article from March 11, 2019, "Cheeky Mother-in-Law: A Tribute," which was very moving and a great read.
We appreciate her twist for optimistic storytelling because reading can inspire others to share, create, or just to help escape the day's hardships. For people who suffer from anxiety or stress, reading can be constructive and is highly recommended as a tool for mental health. I smiled with every article I read during research and hope her content moves others to laugh, love, or find love.
So, the next time you're in the mood for a quick laugh or inspiration from positive influences, stop by @smilebreakwithdi on Instagram. Or see her website, True Confessions of an Overthinker (linked above for your convenience), where you can find quotes, memes, articles, and more created just to make you smile.
10) Tinamarie Rodriquez | Empowerment Speaker & Wisdom Coach
IG: Tinamarie Rodriguez (@tinamarie_rodriguez) • Instagram photos and videos
Website: www.mstinamariespeaks.com
Please say hello to mother, speaker, wisdom coach, and CEO of TinaMarie Speaks LLC, Ms. Tina Marie Rodriquez.
"Trust is lost in buckets and gained in drops. Be mindful of the words you speak, it can cause division, or it can strengthen connections. Effective communication is the very foundation on which healthy professional or personal relationships are built. Be conscious of how you talk to others, it leaves an indelible mark on a person's soul. Speak words of integrity, commitment, loyalty, and trust. All an individual has is his/her word in the end." - Ms. Tinamarie Rodriquez
Source: @tinamarie_rodriquez - IG post from 11/24/21
Empowering quotes like the one above laces her Instagram account and is admittingly one reason why highlighting @tinamarie_rodriquez had to happen this month.
The second is her long-standing history of knowing the value of effective communication and teaching others how and why this matters. Finally, there are countless examples of Ms. Tina Marie Rodriquez overcoming challenging events in her life and using that experience to create speeches from the heart rather than speeches that sound like a boring commercial.
She continues to research and study self-development, trauma-related deficiencies, global human rights, behavioral disorders, and more. So, you can reach out to her for questions on sensitive subject matters, feeling confident that thorough researching and understanding of your needs (or expectations) can be met and exceeded.
If your organization or team has been looking for a gifted speaker with a skillset that endorses empowerment systems which, as she says, "Build human connections," visit her Instagram account, @tinamarie_rodriquez, to contact her for more information. While you're there, please remember to follow her and support another person contributing to the empowerment of others.
11) Claudette N. Joseph | Author
IG: Claudette N Joseph (@authornikkic) • Instagram photos and videos
Website: www.cnjbooksandpublishing.com
The amount of pride that comes from reading a mother and child co-authored book is comparable to eating my favorite ice cream on a hot summer's day because I love how it makes me feel. But when such a book highlights sensitive subjects like racism from both the child and a parent's perspective, respect, admiration, support, and hope for a safer environment for children and families are more relentlessly sought and makes me love such a book hundred times more.
Empowering books make you feel something so strongly that it forces people to act, stand, unite, speak up, and against injustices. Then new cycles of empowerment are formed while the dying breed of cruelty takes its last breath.
Our next feature has beautiful publications designed to guide, educate, and inspire children and adults, which, much like her content on Instagram, does just that plus more. Claudette Joseph is more famously known as Author Nikki C. and shares her inspiring journey as a mother of an autistic child and a mother of black sons.
She represents the strength loving mothers must endure raising children in a world where your skin color can promote hate, fear, and other negative feelings, thoughts, and actions. Sadly, history shows these negative responses have resulted in false imprisonment, false accusations, horrendous acts of violence, and even death.
The traumas that families suffer because of these events or actions are a cost no parent should have to pay, but they have and still do every day.
Mothers, fathers, grandparents, and children of all ages must have terrifying conversations meant to protect them from dangerous people.
The disconcertment is that far too often, the dangerous people are the same people you also teach your child to call in times of emergency. So, to a child, this conversation has to be extremely hard to understand without subconsciously harboring fears, anxiety, or at a minimum, some remnants of stressful feelings. I am honored to share such an empowering woman, mother, and writer who not only has to face this reality personally but has created a unique way of helping other families address these complicated issues.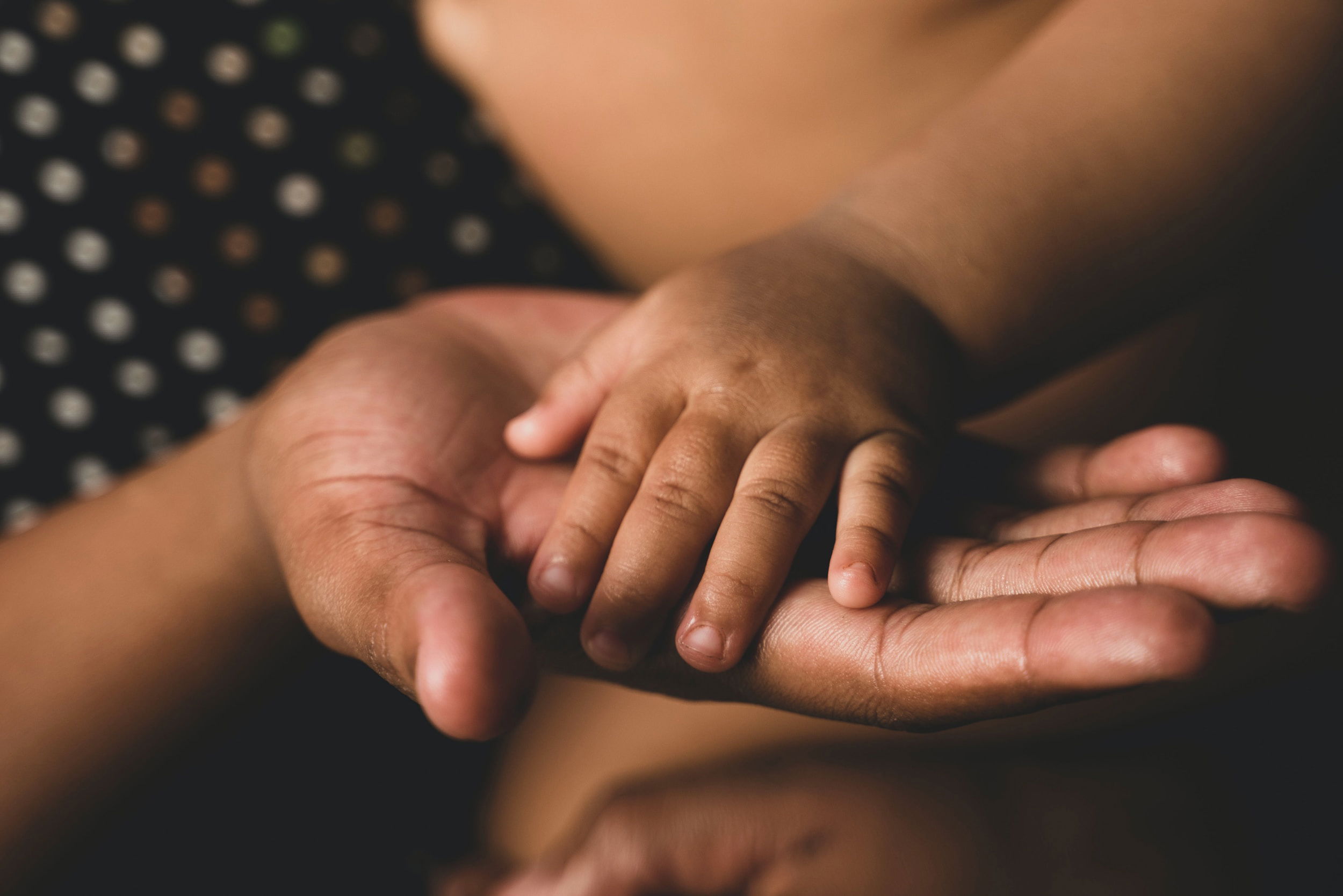 Author Nikki C. and son Kehan D. Rahming Jr co-authored "Raising a Black Male vs. Being a Black Male: A Guided Journal for Black Boys and their Mothers." This is an impactful journal specifically designed to help open up a dialog, so child and mother have a deep understanding of others' preconceptions and the perspective of the mother and child.
Moms realize kids often see, respond to, or interpret dangerous situations or people differently, so being able to communicate effectively with our kids, especially under these circumstances, is a matter of life and death.
A perfect example is getting pulled over by an officer. Honestly, knowing what to do and what not to do is difficult for some adults, and that's the ugly truth. Having to teach and then hope that kids will be safe under the same situations is incredibly high expectations our society should not place on any child, ever! If you haven't already grabbed yourself a copy, please don't wait; these conversations are delicate but necessary.
While you're book shopping, check out her children's line of books, "Quinten Visits the Beach: A Story About Coping with Autism," and the activity book that goes perfectly with it, "Quinten Visits the Beach: A Coloring and Activity Book." Because Author Nikki C. worked in public education for fifteen years, she was trained to identify and evaluate characteristics of autism in children, which later became what she had to do for one of her children.
Thank you, @authornikkic, for creating heartwarming and empowering content, tools, support, and awareness for issues like racism and autism.
12) The Messy Way | Business Mentor, Travel Consultant, & Blogger
IG: The Messy Way (@ashley.messy) • Instagram photos and videos
Website: www.themessyway.com
"You can be inspired by all the amazing things and people you follow, but in the end, you have to be the one who decides to follow your dreams and chase your goals. My intention is not for you to feel inspired by me. It's for you to realize you are capable and that all this is available for you too!"
- @ashley.messy
This quote from her IG post on 2/9/22 is ironically why we are inspired by our final feature and hope you quickly visit Ashley Messinger as known on her blog (linked above for your convenience) or on Instagram @ashley.messy.
Besides having an empowering way with words, Ashley has so much to offer, especially if you're a mom or wife seeking stimulative content from one of our own. As a loving mother and wife, she understands the daily struggles we face and designed her site "A Working Man's Wife," where optimistic resilience is center stage backed with educational training.
The blog content consists of fun activities/tricks you can do with the kids and tips like her article, "Actionable Steps to Begin Your Self-Development Journey," which is a must-read if you're just beginning your self-development journey. Like most moms, Ashley wears many hats, which we highly respect and support.
So, if you've been wanting to take a memorable vacation but don't know where to begin, then definitely ask @ashley.messy for help. Planning trips can be stressful. But calculations and tips from insiders can make this process less stressful, from finding the best deals to finding the safest place to stay. Luckily, you can join her newsletter, "Ashley's Travel Tribe," found on her LinkTree page. From there, you can sign up to contact this professional travel consultant and stay updated on everything related to traveling, like sales and time-sensitive promotions. She's also a certified cruise counselor with sailing experience and a CATP (Certified Autism Travel Professional).
Ashley is super health conscious and, as such, has joined the Beachbody Team to share her love of health in a community of like-minded people seeking vibrant change with program options that are focused and, as @ashley.messy puts it, "created by super trainers!"
Being coached by someone who incorporates happy reminders of health, family, and love, especially self-love, in so many diverse ways is helpful to life journeys. Thank you, @ashley.messy, for being a woman who encourages others to thrive through means like healthy eating and exercise, family, and love, plus helping with travel needs. Your circle of resiliency is strong and supports people striving to be mentally, physically, and emotionally healthy.
Please visit Ashley at @ashley.messy on Instagram or via her website (linked above) for more shining examples of the sheer force of resilient women.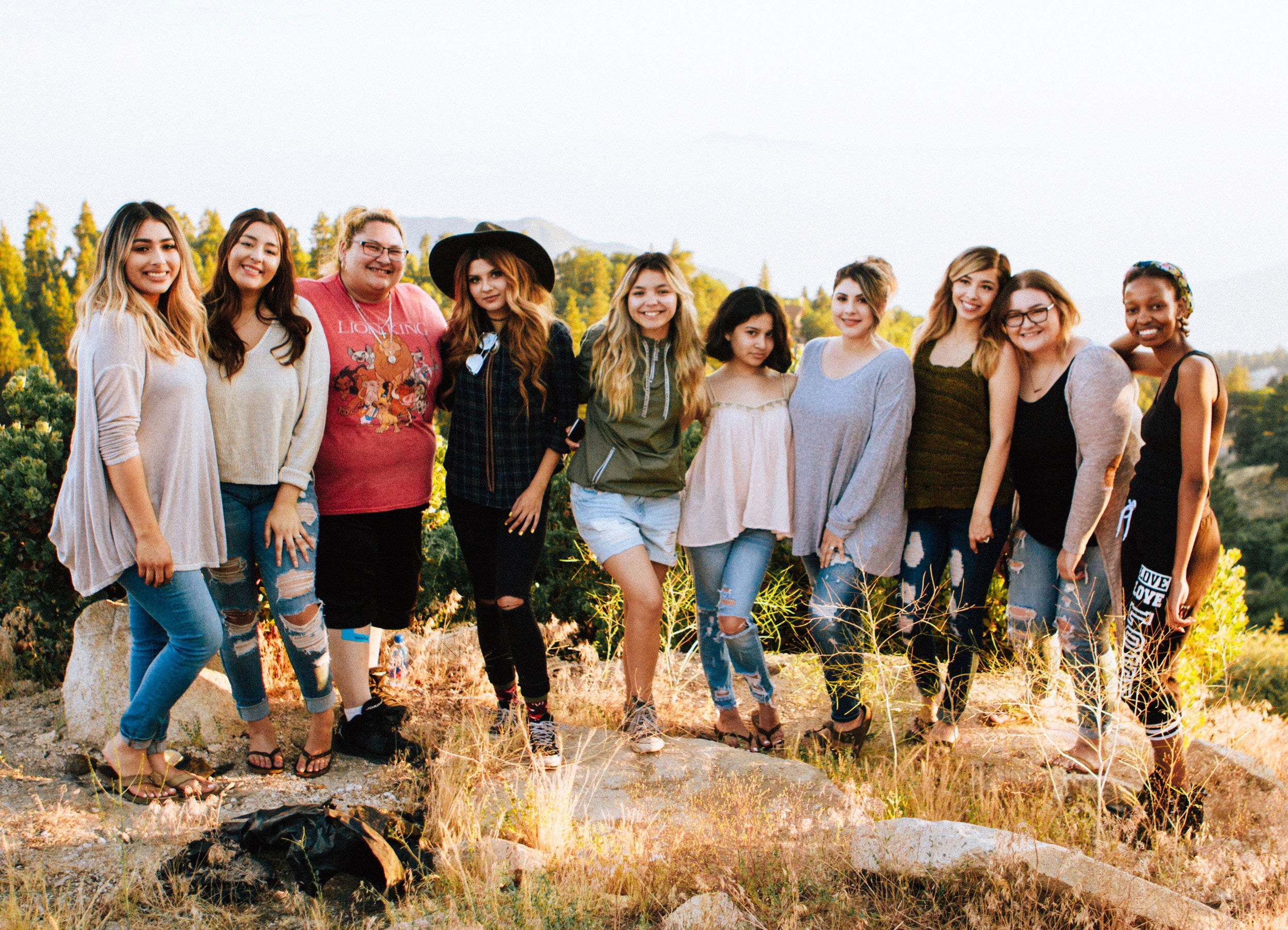 Thank you for reading this month's issue of Gram Glimpse, where connections for healthier lifestyles are shared freely and purely for you, our much-appreciated readers and supporters.
Please remember to follow and support @flipflops2chanel and our incredible features here for you, your health, and a future full of unlimited possibilities because every little change adds up.