Hello and welcome to our March issue of Gram Glimpse 2022. This year Flipflops2chanel brings continued awareness, support, guidance, and healthy life content to people worldwide.
Gram Glimpse was created to do that by being a gateway to social media assets like mental health professionals, personal coaches, professional trainers, and many more helpful resources. This article is unlike past Gram Glimpse articles as we will be speaking about sensitive subject matters (aka triggers) like rape, sexual assault, vulgar language, and violence against women. However, it is in respect to services that offer valuable content designed to empower women, survivors, and females who want to be prepared for emergencies (or attacks of any kind).
The meaning behind the name of this month, March, is only a shade in our vast palette of life that is darker but more empowering than you might have thought, which is why this article is so different from the rest. It's said that in ancient Rome, resilient people headed to the battlefield after surviving brutally long winters to resume the war. Although some may think this implies that March was named in relation to troops marching into battle, that's not it at all.
The inspiration behind this month's Gram Glimpse article comes from Mars, or Martius, the Roman God of war, and because March can represent powerful manifestations of change. It's also women's history month, so mentioning the mythical God of war seems fitting to begin this article dedicated to the warrior in all of us. To pay umbrage to that force, we are highlighting 12 Instagram accounts from women worldwide who are determined to fiercely breathe, eat, and drink from the fountain of life while helping others find a way to do it too.
We hope you enjoy learning more about which inspiring woman does what and why they might be able to help make your life better.
IG & Female Empowerment
1) Karen Gomez (@karengomez_papillonz) • Instagram photos and videos
2) Original Art + Art Lessons (@changetheartworks) • Instagram photos and videos
3) Dr. T Williams, ACEs Educator (@dr.victorieus) • Instagram photos and videos
4) Kym Tolson, LCSW, CSAC (@thetravelingtherapist_kym) • Instagram photos and videos 5) Michelle Hayden (@_ourhappylife) • Instagram photos and videos
6) Reka B. (@eat.laugh.hustle) • Instagram photos and videos
7) Psychiatric Supportive Living (@psychiatricsupportiveliving) • Instagram photos and videos
8) Made by Momma Jenkins LLC (@madebymommajenkins) • Instagram photos and videos
9) Dr. Elisabeth Ignasiak (@elisabethignasiak) • Instagram photos and videos
10) Her Biz™ (@herbizdirectory) • Instagram photos and videos
11) Judith Weigle (@theamicabledivorceexpert) • Instagram photos and videos
12) Trademarks + Business Law (@imani.law) • Instagram photos and videos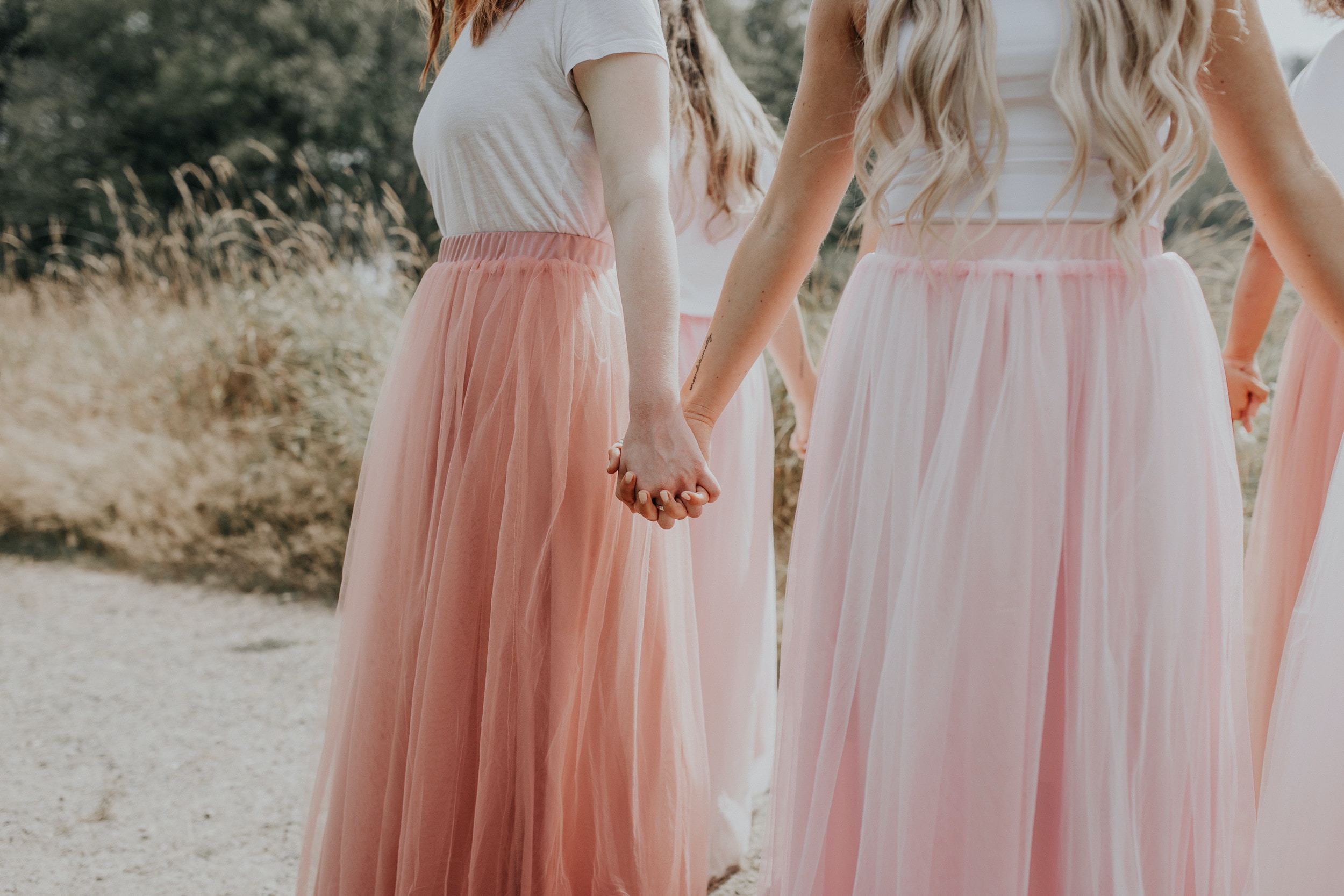 Please like, share, and follow this month's features to get or to support communities of passionate people dedicating time, energy, and love to creating content and services for all the right reasons. This month, we have selected only to feature women-owned businesses, services, and professionals as a special tribute to women's history month. We hope you thoroughly enjoy learning more about these multi-talented women spreading knowledge, motivation, ethical business practices, and other commendable qualities.
We also want you (our amazing readers) to find something that might empower you or a loved one. So there is real accessible help included because that's the ultimate goal. Thus, we begin this article with a woman who created an online community and website full of impactful content with the hope of helping other women.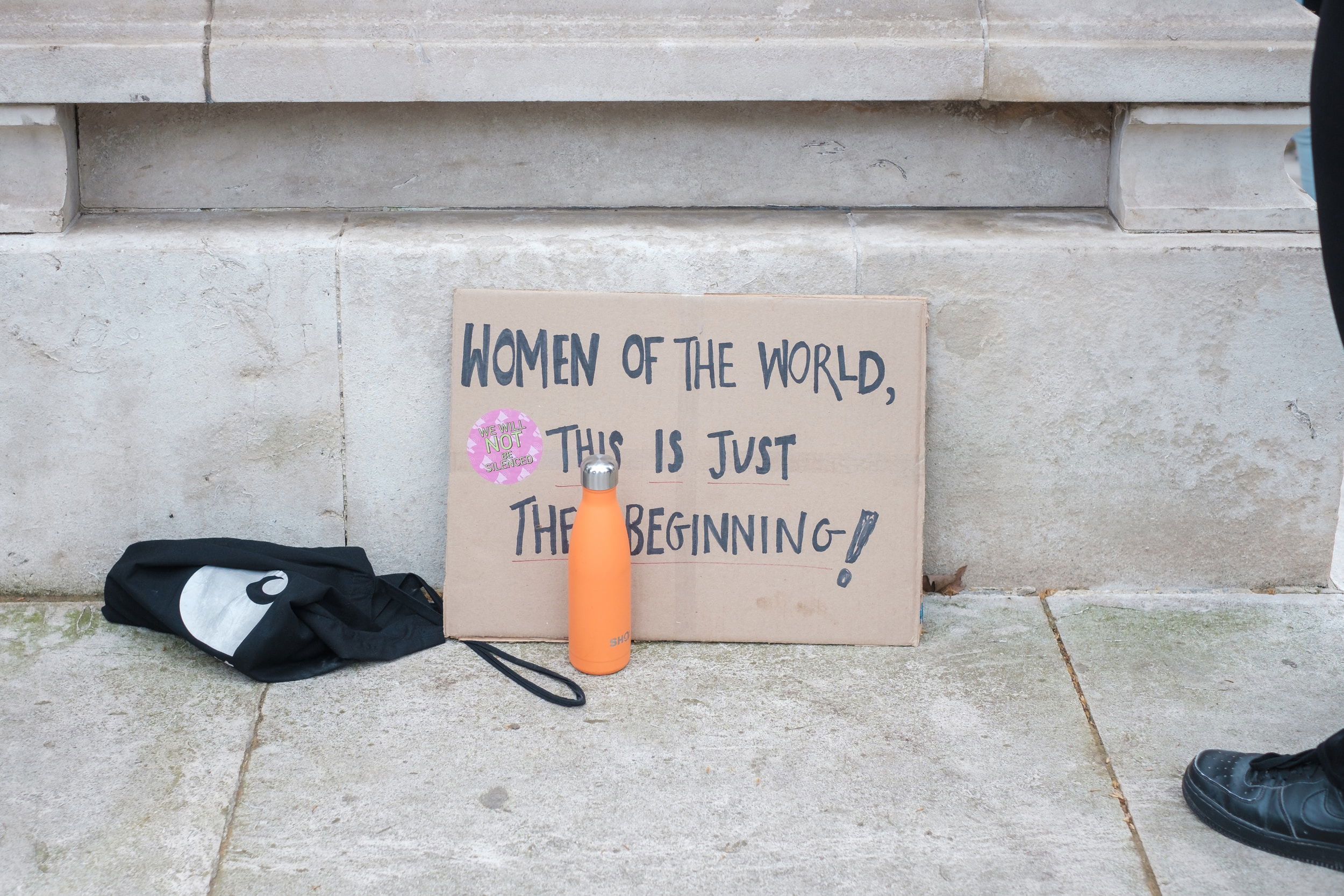 1) Karen Gomez | Founder of Papillon Z & Survivor of Multiple Traumatic Events
IG: Karen Gomez (@karengomez_papillonz) • Instagram photos and videos
Website: www.papillonz.com
Our first feature is a fellow survivor of multiple traumatic events and founder of the female empowerment site, Papillon Z.
We are pleased to introduce Karen Gomez, a fierce woman on a mission to spread awareness, support, and practical means for women worldwide to remain consciously resilient throughout life events. She understands and recognizes the many battles women are subjected to, like gender inequality, abuse, rape, violent attacks, etc. Being a survivor has prompted her to take action to promote the empowerment of other women, and we admire the hope and strength such a community creates.
Papillon Z has 30+ pages of resources for women and survivors about but not limited to; the prevention of sexual assault, bullying, child sexual abuse/pornography online (CSAM), sexual harassment, human sex trafficking, and more.
Karen Gomez of Papillon Z does all this by providing a well-thought-out site dedicated to keeping updated and informative content for members and nonmembers alike. However, being a member comes with benefits and perks that supersedes the small one-time fee. This is great for females seeking consistent education on a self-taught level. The prizes and bonuses for members only make this fantastic opportunity even better.
Karen's intense passion for bringing out a "woman's inner badass" (as she lovingly puts it) is due to being forced into becoming a resilient badass herself after being a victim to horrific rapes, assaults, acts of violence, and other personal attacks. Her final breaking point was watching other victims via media outlets suffer through humiliating court procedures only to have ridiculous outcomes, meaning the victim was on trial instead of the rapists!
Papillon Z is now welcoming new members to the organization. Karen is offering a special discounted rate of $97.00 for a lifetime membership, regularly $147.00! Even better, you get a free copy of her PDF book, "Biosynergenics | Guerrilla Anti-Aging," so act now to take advantage of this opportunity.
There are no subscription or monthly fees after the one-time payment. Plus, there will be monthly random drawings for members to win a Papillon Z Box (minimum value of $100) full of goodies that are wildcrafted, holistic, ethically, and sustainably sourced, in addition to a lot more qualities listed on her website.
Please follow and support Papillon Z on Instagram @karengomez_papillonz or via Facebook for content that engages your "Inner Badass" so you can be your brightest and boldest self. More importantly, remember the many benefits of signing up for a Papillon Z membership, like a wealth of empowering information, tools, healthy inspiration, and resources to help women worldwide.
2) Krystle Marriott | Visual Artist and Entrepreneur
IG: Original Art + Art Lessons (@changetheartworks) • Instagram photos and videos
Website: www.changetheart.ca
Please welcome, visual artist and entrepreneur Krystle Marriot. She is a fantastic artist creating artwork reminiscent of innocent childhood memories that invoke hope and happiness.
We are honored to share this inspirational woman because she shines a spotlight on faith, creativity, and a hopeful endurance for life during and after tribulations, and she does it beautifully!
Krystle is a survivor of multiply traumatic events. Although the aftermath of attacks from childhood caused her to live with demons that most survivors know well, like, insecurity, anxiety, and hopelessness, she managed to find the courage to overcome her inner demons and excel as an inspirational artist. Moreover, she supports health and wellness causes and raises awareness on sensitive subject matters like abuse, mental health, and much more.
Krystle Marriot is a multi-talented woman who sings, paints, teaches art classes, supports important causes, and spreads her love for God along the way. As a youth, Krystle felt hopeless, abandoned, and worthless, but once she found religion, hope gave her wings she didn't know she had all along.
Content on @changetheartworks is all about artwork, community spirit, support, faith, and evident love for sharing gifts that encourage others to blossom or reminisce, two divine feelings that only a true artist can bring out.
Ready to learn more about Krystle Marriott, the artist, survivor, and multi-talented fiercely creative woman?
Please follow her on Instagram @changetheartworks, Facebook, or visit her website (linked above for your convenience). From there, you can find more information on booking paint parties, purchasing artwork, or what current projects, products, or services she has available as these are always subject to change.
3) Dr. E'Toyare ( aka Dr. Torie) Williams | Educational Consultant, ACEs Educator
IG: Dr. T Williams, ACEs Educator (@dr.victorieus) • Instagram photos and videos
Website: www.bevictorieus.com
With our highest regards, we introduce loving mother, founder of Be VicTorieus, educational consultant, motivational speaker, and ACEs specialist/expert, Dr. E'Toyare (aka Dr. Torie) Williams.
We appreciate the extraordinary efforts of Dr. Torie for spreading awareness of conditions or factors that contribute to people's health and wellness but also for the 19+ years of mentorship and dedication to young people and families.
According to the CDC, out of the top 10 leading causes of death, half of those are associated with Adverse Childhood Experiences (ACEs) like abuse and violence. In addition, ACEs have lifelong effects on mental health and a person's overall wellness.
Don't know what ACEs are or if you have them? Learn more about ACEs causes, treatments, prevention, and other related information to support yourself or a loved one and better recognize the risk. CDC says that we can reduce the number of adults suffering from depression due to ACEs by as much as 44% with prevention, making educators like Dr. Torie a true asset. Please visit CDC or follow the link to learn more. vs-1105-aces-H.pdf (cdc.gov)
First, we hope you head to Instagram to follow @dr.victorieus, where content is always geared towards education, empowerment, goal achievements, and more uplifting information that helps people in significant ways.
For instance, as an ACEs specialist, @dr.victorieus has posts with information that further explains ACEs in easy-to-understand ways, making recognizing a problem easier and getting help faster possible. Dr. Torie is a vibrant, articulate, and fully engaged speaker that moves audiences to action. In addition, she provides educational consulting, college, and career mentoring, ultimately helping students achieve their dreams and goals.
Dr. Torie is dedicated to the betterment of others and shares her vast knowledge consistently, so please follow and learn more from an empowering educator, @dr.victorieus, or visit her website for more information.
4) Kym Tolson | Entrepreneur, LCSW, & CSAC, & Podcaster IG: Kym Tolson, LCSW, CSAC (@thetravelingtherapist_kym) • Instagram photos and videos Website: www.thetravelingtherapst.com
Link to Apple Podcast Preview: The Traveling Therapist Podcast on Apple Podcasts
For non-Apple iTunes users, other podcast links are found via her website.
Please welcome our next feature for female empowerment, Kym Tolson. Licensed LCSW, CSAC, and founder of "Kym Tolson | The Traveling Therapist," coach's other therapists via courses, consultations, memberships, and her supportive community, Bill Like A Boss, which is designed for therapists that are billing (or considering billing) insurance in their private practices.
Traveling the world and still seeing clients from your private practice is possible, especially with help from a knowledgeable professional who's already doing just that so even you can become a digital nomad like Kym and her loving partner.
Therapists are vital to the health and wellness of millions of people. Kym ensures access to resources like billing processes, broker tips, and other content centered around growing a thriving practice for therapists worldwide.
Kym Tolson can be found on Instagram @thetravelingtherapist_kym, and she is a force (and source) for more than just therapists because she educates and motivates non-therapists too. Please look at her recent IG post from February 26, where virtual assistants who may have never considered adding medical billing to their resume get a happy reality check or verify that this is lucrative and much needed.
Follow Kym Tolson via Instagram or Facebook and subscribe to her podcast, website, and YouTube for content that is created with your practice's growth in mind by a woman who has done it already or at the very least take the opportunity to learn a new trick or two. Also, if you're interested in learning more about becoming a digital nomad, please check out "The Traveling Therapist" podcast, where Kym shares stories, tips, and hacks that you don't want to miss.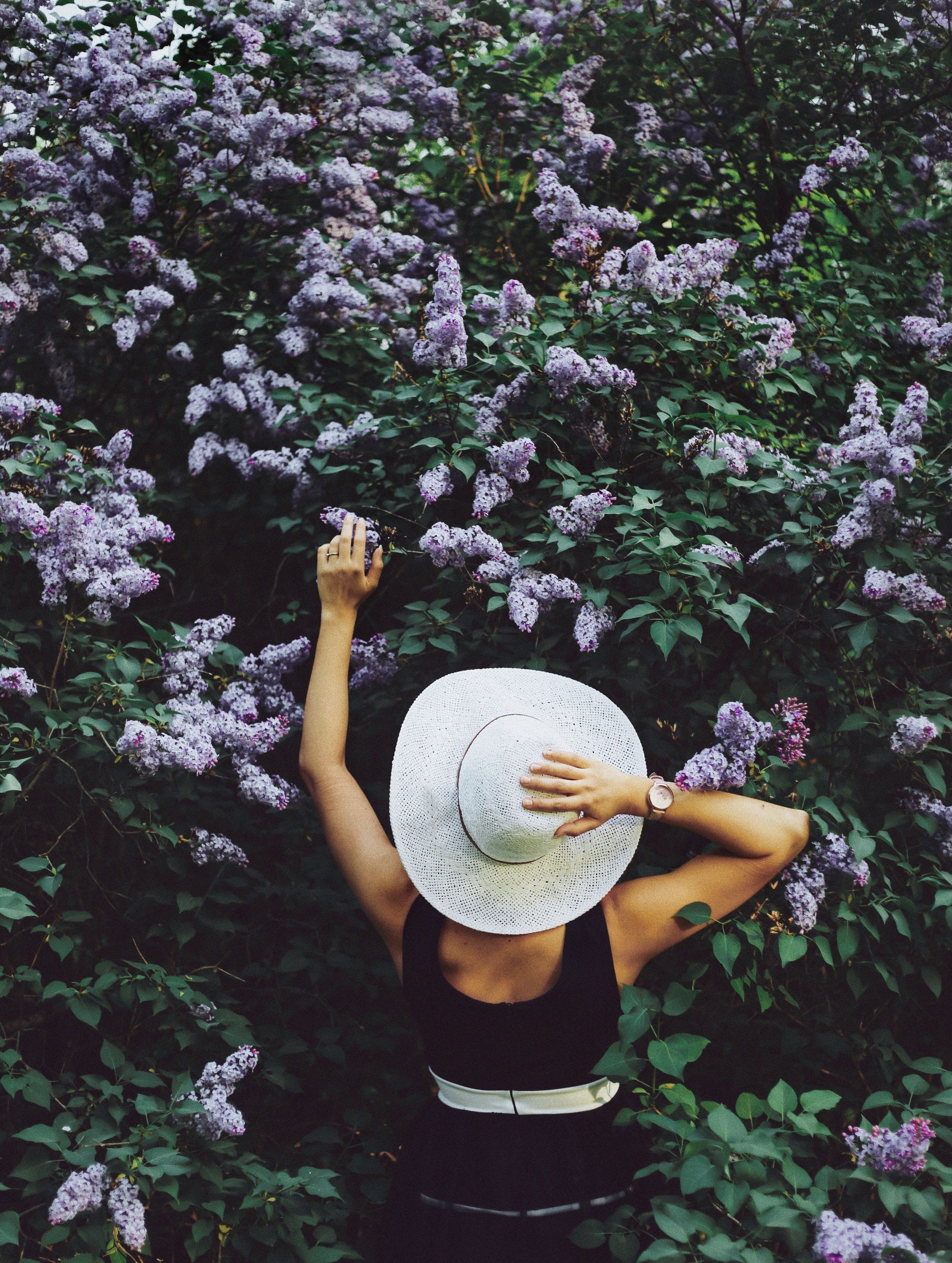 5) Michelle Hayden | Entrepreneur
IG: Michelle Hayden (@_ourhappylife) • Instagram photos and videos
Mothers, moms, mums, or whatever title we are endowed with, our role comes with responsibilities that outnumber our days, and sometimes a little help makes a world of difference to the caretaker and child. With that being said, we are super pumped to share a woman who helps mamas (we like that name too) and anyone ready to live the low-tox life.
Michelle Hayden is an entrepreneur that shares her wealth of natural living knowledge with anyone ready to learn more about creating and supporting a healthy lifestyle. In addition, she makes content revolving around the benefits of switching out products containing ingredients that are hard to pronounce with simple and effective essential oils.
These are healthy alternatives for humans, our pets, and the environment. If you've been looking for information that charmingly explains more about essential oils, follow our friend Michelle Hayden on Instagram @_ourhappylife.
Essential oils have many different usages, and luckily Michelle knows oil like the back of her hand (we think that's why her skin is always glowing). However, knowing which oils alleviate pain and swelling or are dangerous to pets is a service you can't get when purchasing essential oils from the store.
Visiting Michelle @_ourhappylife is like taking a trip to the health store with a friend who only wants the best for you. Follow along as she explains things like how certain products can cause damage to our organs or bodily systems, increase rates of tissue regeneration, and a slew of other complications or dangers.
Check out her quick tips for self-care, recommendations on empowering books, health challenges, natural hacks for mums (mamas or moms), and more inspirational content that promotes healthier and happier people everywhere.
The next time you are ready to buy oils that can make you and your loved ones feel better naturally, DM Michelle @_ourhappylife so she can ensure you get the best oils for whatever usages you desire. We like her no-pressure sales style. Bartering is not our preference for many people who suffer from anxiety, so please support a woman who empowers others without stressing them for a sale because she genuinely wants the best for you and your family. It's just who she is, and we adore her for it, so please give her a follow, support, and ask questions when in doubt.
6) Reka B. | Podcaster
IG: Reka B. (@eat.laugh.hustle) • Instagram photos and videos
Link to Apple Podcast Preview: Eat.Laugh.Hustle Podcast on Apple Podcasts
Podcasts cater to all kinds of people, ideas, and topics. Nowadays, it seems like there are hundreds to choose from, so today, we are honored to share one explicitly designed to empower, aspire, and transform women around the world.
Our next feature is the creator of "Eat Laugh Hustle," a podcast that aims to help the mind, body, and business sides in all of us. Reka B. shares tools, tips, and strategies to ignite the inner hustler in all of us.
Reka has guests like Morgan Taplin, founder of "Female Executive of Texas," a robust community for black and brown girls in Texas that focuses on networking, mentoring, and building connections through resources that Ms. Taplin provides. We loved this episode and found the quality of this podcast interloping with this month's theme, female empowerment, because challenges are discussed, but the ladies also explain how they were overcome.
So, although we designated time limits for article research, we listened to almost every episode. We particularly liked the one with guest Leah J., founder of "Black Girls Do: Celebrating Black Women in Action. Learn how the blogger turned influencer or "woman of influence," as Leah J. says proudly during this stimulating interview. She empowered herself when life was at its most complex and now has a community where women show up for each other to create unity, inspiration, and mutual respect.
Check out these episodes and the rest of Reka B.'s "Eat. Laugh. Hustle" podcast, where conversations and confessions commute with advice and hope for the betterment of women. Please leave your reviews because that's an easy way to show your support for a woman seeking and sharing such empowering content.
For instance, if you check out Reka B. on Instagram @eat.laugh.hustle, you will find a link to her podcast launch checklist, which she designed to help those interested in starting their own podcast!
Visit @eat.laugh.hustle's LinkTree to find her free daily action planner or her roadmap for mompreneurs. To discuss potentially being a guest, to book a strategy call, or for more questions, please follow Reka B. on social media and send her a DM or reach out via her podcast.
7) Psychiatric Supportive Living | Product Service
IG: Psychiatric Supportive Living (@psychiatricsupportiveliving) • Instagram photos and videos
Website: www.yourpsychsupport.com
Psychiatric Supportive Living is owned and founded by dedicated to positive change women. As our next feature, we are pleased to tell you more about the power of women uniting for a cause and why you should learn more about their plight of empowerment.
First, we want to take a moment to thank Adriana Castellanos and Colleen Capistrano (Founding Partners), and Shannarron Narcisse (Managing Partner). They are making a difference in the mental health and wellness community in Faircrest Heights, CA., by offering services, training, interventions, and skills to empower individuals with mental health diagnoses.
The team of compassionate managers, life skills specialists, psychiatric assistants, and remaining caretakers from Psychiatric Supportive Living work around the clock to create a healthy environment so individuals can focus on treatment and building skill sets.
Psychiatric Supportive Living (or PSL) supplies a safe environment with all the comforts of home for intensive outpatient care clients. In addition, PSL offers personalized services like therapy, goal setting, and a curriculum with professional facilitation of the clients' needs.
The founders of PSL try to find solutions to help sufferers of addiction and mental health disorders because they want everyone to live full and healthy lives, so please visit @psychiatricsupportiveliving on Instagram or via their website (link listed above for your convenience) for more information.
Mental health complications may occur with or without significant warning signs. We believe it's beneficial to keep a database of services, organizations, and other professionals in the mental health care industry from your area that may be called upon in time of need. We do that for our favorite restaurants, so doing it for our mental health can be even more helpful.
If you are on social media platforms, follow people or services like the incredibly dedicated team from PSL because they are waiting to be the support team that answers your questions and professionally assists health and wellness journeys.
8) Made by Momma Jenkins LLC | Artist, Entrepreneur, and Inspirer
IG: Made by Momma Jenkins LLC (@madebymommajenkins) • Instagram photos and videos
Link to "Made by Momma Jenkins" on Etsy: MadeByMommaJenkins | Etsy
We are thrilled to share the woman, artist, entrepreneur, and our next feature, Momma Jenkins of "Made by Mamma Jenkins." She handmakes, packages, and ships each order herself, focusing on the individual customers' experience rather than bulk orders, which is rare. We adore Momma Jenkins business ethics, products, and contagious entrepreneurial mindset; we had to tell you about her.
"Turning strings into beautiful things" is just about the catchiest catchphrase we have heard in a long time, so kudos to the creative genius behind the phrase and force of female entrepreneurship at its finest. We highlight her expression not just because we love it but also to show her empowering mindset of making beauty appear with whatever supplies, tools, or processes best work for you.
If you like handmade and unique products to give as gifts, wear yourself, or perhaps you're looking for inspiration from a fiber artist because you want to make your own, then head to @madebymommajenkins on Instagram.
You can learn more about the woman, processes, and craftsmanship of her unique products from any of her social media outlets. Or better yet, head to her Etsy shop (linked above for your convenience) and place your order for high-quality crocheted ski masks and other beautifully designed products. Window shop until you can shop for real or learn more about techniques and fiber art by following @madebymommajenkins on IG. Momma Jenkins creates content to inspire, educate, and empower others.
Thank you, @madebymommajenkins, for being the kind of business owner that is a true role model and inspiration to women everywhere.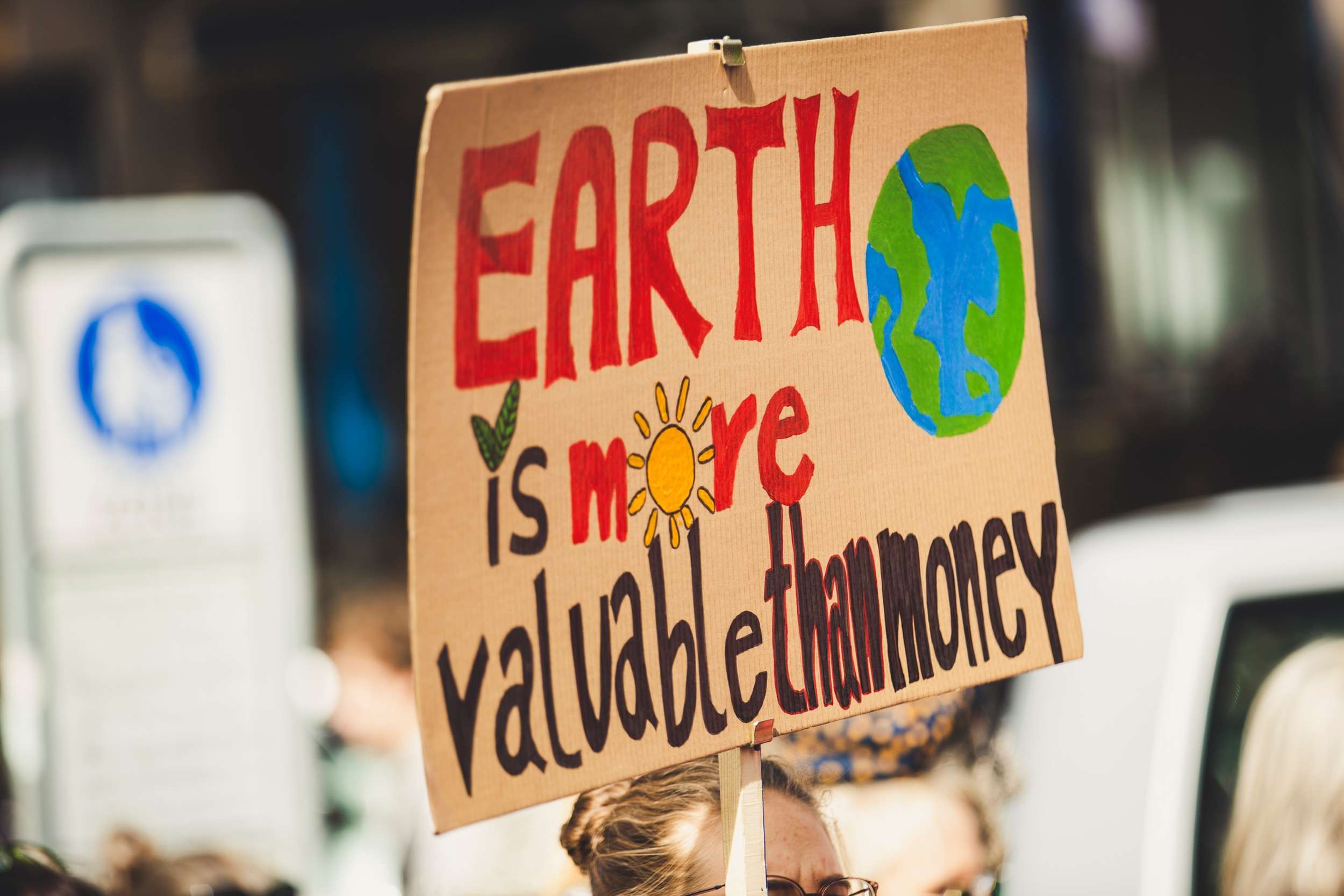 9) Dr. Elisabeth Ignasiak Sustainability Coach, Speaker, & Podcaster
IG: Dr. Elisabeth Ignasiak (@elisabethignasiak) • Instagram photos and videos
Website: www.elisabethignasiak.com
Sustainable electronics and lifestyles are more important than ever, especially considering the environmental effects resulting from e-waste are increasing every second and other environmental risk factors that can have detrimental consequences for life as we know it.
Empowerment is useless if there is no healthy planet left for humans to live on, and as this month's article dictates the need for it, the laws of nature are at the forefront of that vision's accessibility. Ready to learn more about living a climate-conscious life?
Scientists warrant distinct qualities that contribute to the growth of effectively promoting climate actions that subsequently combat climate change. This month we have a unique feature that is highly educated and fights relentlessly against global issues that have consequences against both man and the environment, so we are particularly honored to introduce Dr. Elisabeth Ignasiak.
As a former scientist (yes, she's a fierce female with a Ph.D. in Astrophysics!) and strategy consultant, she is exceptionally prepared to educate individuals or organizations with climate-conscious content via her podcast and social media links or through her one-on-one coaching services. To learn more, visit her website (linked above for your convenience), where you can book a free consultation.
Dr. Elisabeth Ignasiak created her podcast, "How to Make A Difference," to promote and empower listeners all about effective climate action and not the little stuff like recycling which I used to assume (naively) was the sum of climate action. Yes, that was not my proudest moment as a human, but change is possible. So, after researching the products I purchased and the quality of my decisions that impacts the world, this is my chance to show you that you can get informed and help our planet.
If you look on Instagram, @elisabethignasiak's post from March 10, she shares information about "greenwashing." A term that refers to products being sold as organic but may only have a tiny amount of organic ingredients, rendering it not 100% organic. However, companies use tricky wording or marketing tricks to get away with selling it as organic. Oh, what an ugly trick we have to learn how to avoid, so thank you, Dr. Elisabeth Ignasiak for spreading awareness and teaching others about living climate-conscious lifestyles.
10) Her Biz Directory | Advertising/Marketing: Supporting Women-Owned Businesses
IG: Her Biz™ (@herbizdirectory) • Instagram photos and videos
Website: www.herbizdirectory.com
Link to YouTube Vodcast Series: (1) Her Biz™ Directory - YouTube
What keeps the economy strong is a workforce of knowledgeable professionals dedicated to their fields (or career, business, services, etc.), and they are usually skilled at making the impossible possible.
Women have had to do that by fighting for equality in the workplace for decades, and although tremendous advantages have been made, the inequality is still obviously prevalent. Yet we must continuously fight to make what was once believed impossible more than a possibility but a commonality. We support (want, need, and seek) seeing gender equality as a commonality, so we are tickled pink to share our last feature of the month and a female-oriented empowering resource for consumers and their counterparts.
"Her Biz" is an online directory of women-owned businesses, services, and professionals that offer several benefits to participants and registered members. For instance, there are zero fees to use the service, which for consumers, makes finding the perfect women-owned professional, service, or business more accessible than ever.
Her Biz offers unlimited potential for business-savvy women because features are presented in ways that promote what customers are looking for, you. Please follow @herbizdirectory on Instagram and all their other social media outlets to see more ways you can benefit from empowering connections worldwide.
Upon researching the Her Biz site, we found the platform easy to access, navigate, and make comparisons (if used as a consumer) of products, services, and businesses. For women business owners or professionals, this is a quick and affordable way to increase your brand awareness, collaborate, network, and you can even post business opportunities like liquidations and much more.
The Her Biz directory accepts members from Canada, the USA, the UK, and Australia; however, anyone can utilize the site so that consumers can shop women-owned even on vacation.
Women-owned services or businesses are also highlighted on the Her Biz YouTube channel, where viewers are offered a glimpse into the inner workings of the women behind the companies we love. In turn, customers can be inspired to support the growth of women-owned businesses and shop, shop, shop. Another good thing that can happen is other women getting motivated to grow and create more, ever-growing the new norm, the commonality of women being treated and PAID as equals.
Please support women-owned businesses, services, and professionals and follow @herbizdirectory for more female-empowering content.
11) Judith Weigle | Speaker, Entrepreneur, Author, & Podcast Host
IG: Judith Weigle (@theamicabledivorceexpert) • Instagram photos and videos
Website: www.theamicabledivorceexpert.com
Link to Amazon for her book, "My Office Is A 3-Ring Circus!: Must I Take Orders From Clowns?": My Office Is A 3-Ring Circus!: Must I Take Orders From Clowns?: Judith M. Weigle: 9780595351855: Amazon.com: Books
After the I do's, cake, and honeymoon bliss are over, marriage really begins, and that's how quickly some, unfortunately, end too. Even after years of being happily married, something can happen, and boom, your world is upside down in ugly divorce proceedings, child support hearings, and the person you once thought would die for you is a stranger willing to hurt you.
Knowing what to do during this transition is extremely helpful for several reasons. Our next feature was selected as an empowering resource because she has a strong background in family law and makes content to help others in many ways.
Judith Weigle is the woman behind the podcast, website, and creative content maker that promotes amicable divorces worldwide. In addition, she is the author of "My Office is a 3-Ring Circus! Must I Take Orders from Clowns?" which is an inspirational self-help book.
She reflects on her time as a marketing director, tour booking agent, and character with the Clyde Beatty-Cole Bros. Circus in the book. She uses funny circus stories mixed with business building blocks like strategies and tips to help readers overcome fear and thrive professionally. The book is highly recommended, especially if you or someone you know is unhappy in your current field, career, business, etc., and is looking for tools to help achieve the best from even the most challenging situations.
The Amicable Divorce Expert podcast engages listeners with advice from experts and insights from people going through challenging divorces themselves. With guest experts dedicated to helping others achieve a less painful experience during this transition, we hope you listen for yourself or recommend a friend going through a divorce to listen in for advice from a woman with years of experience and a community of professionals offering valuable information.
Divorce is a highly stressful event in a person's life, so individuals and families having all the tools and resources available is a tremendous benefit. We cherish Judith Weigle because she speaks with such sincerity and kind humor but with intentions designed to empower people through what could be one of the most challenging times in one's life. Besides finding podcast content on The Amicable Divorce Expert website, the podcast can also be found on Apple Podcasts, Google Podcasts, Spotify, YouTube, and related platforms, making finding and listening to episodes easy.
We hope you follow Judith Weigle on Instagram @theamicabledivorceexpert or her other social media platforms for content that inspires respect and amicable decision-making skills after the I do's turn into I don't.
12) Imani Law LLP | Lawyer & Law Firm (Trademarks & Business Law)
IG: Trademarks + Business Law (@imani.law) • Instagram photos and videos
Website: www.imanilaw.com
Our final feature is two sisters that seriously take defending you to a whole other level- the legal level! The trademarks and business law team we want every business owner, especially women, to know about are Carmel and Camellia Imani of Imani Law LLP.
We thank and highly respect our friends from Instagram, especially those like @imani.law, who show incredible resiliency and make power moves that are now ensuring other people have the resources to better their lives.
Carmel and Camellia Imani were brave, wise, and bold enough to start their practice after bucking the predominately elderly male industry. Although the Imani sisters adapted to the redundancy of office life, they knew they wanted to contribute to society exponentially. The confinements had to be released so the women could run their business as they chose, so they quit and started their firm, Imani Law LLP. They sought to design a firm that speaks to a generation seeking honesty/transparency, quality services for affordable prices, and integrity.
We are pleased to tell you they are pretty obviously transparent because they have flat rates posted on their website, and they are affordable, especially considering the level of service. In addition, they consistently share excellent tips, advice, and more for free via the Imani Law social media outlets and website.
Flipflops2chanel firmly believes that we cannot underestimate the power of having a solid support team, whether you're a professional or a stay-at-home parent with side hustles and a mindset for success. Some services entrepreneurs can find at Imani Law LLP are but are not limited to helping you with copyrights, trademarks, corporation formation, LLC formation, and more. Visit the website to see their contract template store to purchase affordable business templates and a free legal business checklist.
We hope business-minded people everywhere achieve success in all aspects of their lives. Using vital assets like the lawyers from Imani Law LLP who are aligned to ensure that success is protected against lawsuits and other costly business mistakes is a recommendation that can save you stress, time, and money. Avoid disrupting the growth of your business with the hassles of legal interventions by preparing in advance.
Thank you, @imani.law, for promoting empowerment by sharing yours! We love the content you create on your social media and hope you continue spreading awareness for business-minded people.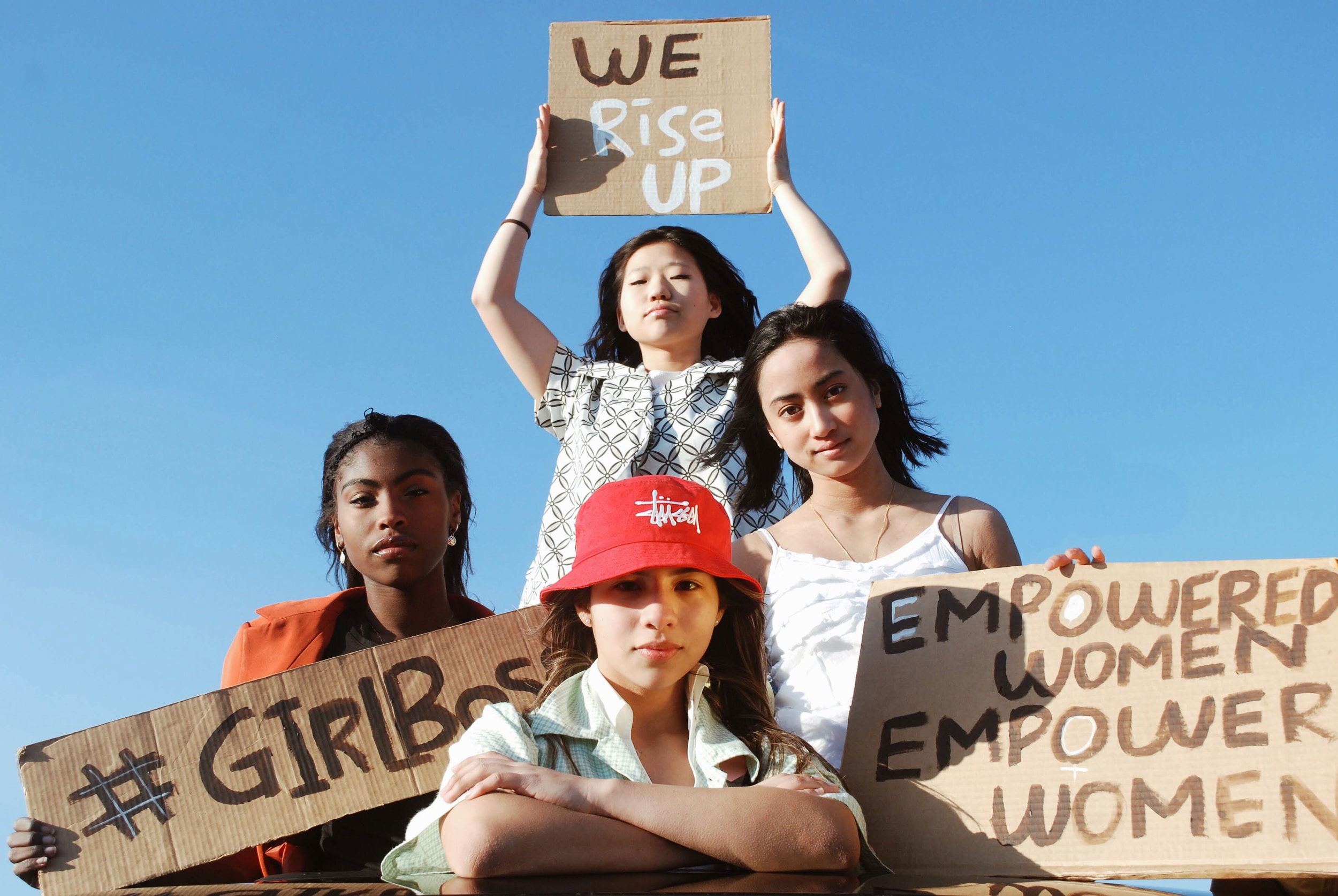 FF2C monthly features are unique accounts, services, and people. Some may offer services, products, or classes/courses, while others promote inspirational, educational, or healthy content. All of which we appreciate, commend, and respect. However, it is important to note that we have no affiliations. Nor do we profit from sharing this information in any way, besides of course, the hope that mutual benefits, connections, or help are found when most needed.
Thank you to our readers, supporters, and a special thank you to this month's IG accounts embodying the true spirit of fiercely living! Please remember to follow and support @flipflops2chanel and these incredible features presented just for you, your health, and a future full of unlimited possibilities.