October is here, and so are some great ways to find healing for our body, mind, soul, and bank account. Yes, I said it. Money is, unfortunately, a big deal. Without it, you cant pay your bills, buy food, and the list goes on, so this month we wanted to highlight Instagram accounts that are helping others achieve mindfulness to a heightened level, one that includes what is often missing in any health craze. Affordability and accessibility!
These 12 IG accounts understand how to empower others with healthy tools, advice, educational content, and (or) tips related to mindfulness. They also understand the value of sharing how to achieve it on any budget, schedule, and location thanks to online resources like teletherapy and, of course, platforms like Instagram. We can't thank you enough for all you do, but we can write about how well you do it!
It was tough narrowing down our picks for this month but learning more about them in the process was all the more worth it. So, listed in no particular order and without any relation or endorsement besides being acquaintances (and fans) of quality and helpful content, we would like to introduce our IG Mindfulness In October accounts and why they are so special.
IG Mindfulness In October – These 12 accounts get it!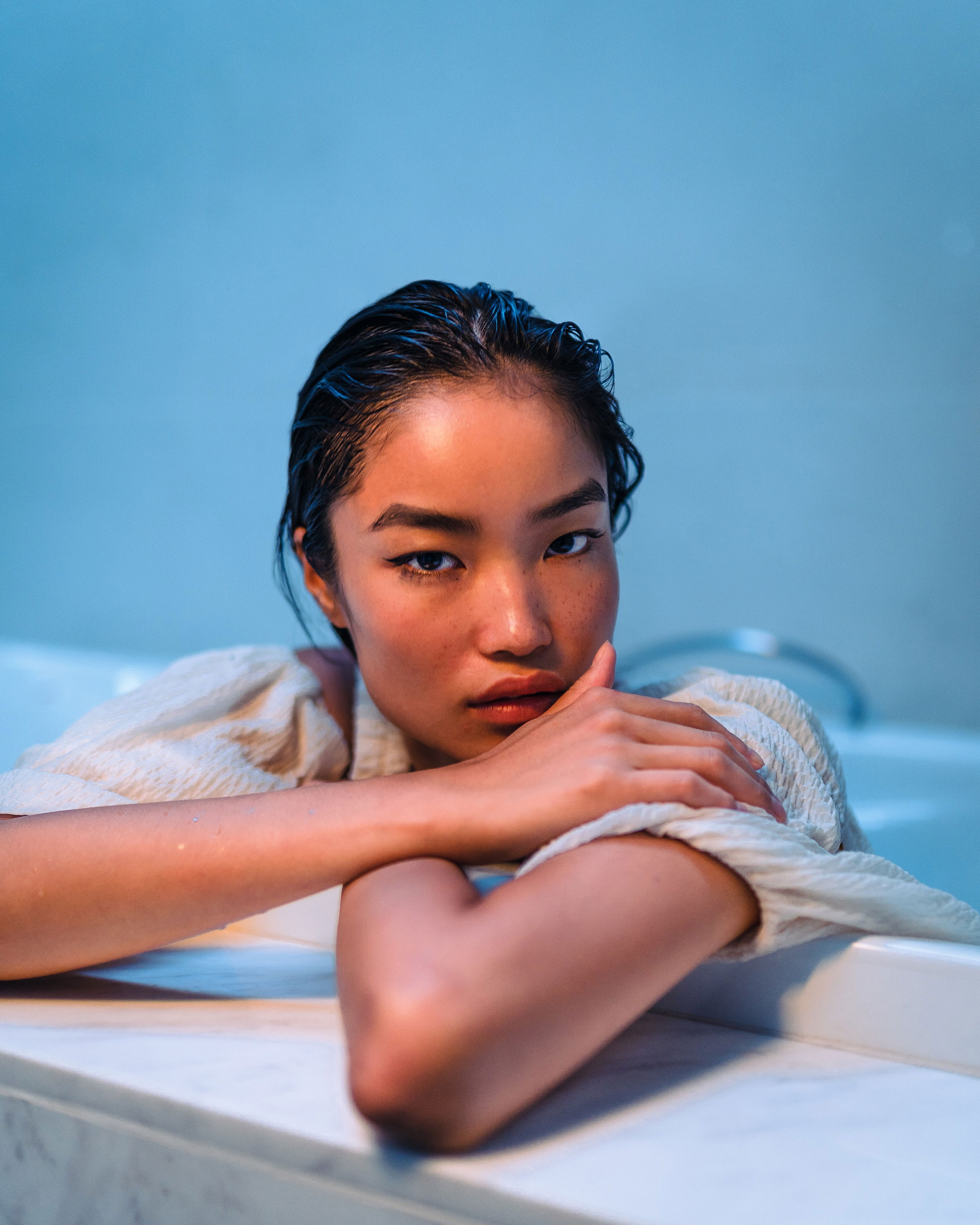 What mindfulness represents to you may vary from the person beside you. Although there are thousands of accounts on Instagram that also incorporate mindfulness, we have hand-selected 12 special ones that you might not know about yet.
Lorraine Toner | Art & Crafter Sharing Self Help Ideas
IG: Lorraine Toner (@mindfulness_and_me_) • Instagram photos and videos
Up first is an IMMA Accredited creative mindfulness kids' practitioner that has educational information like her post about crystallized ginger cubes and their benefits, the power of color and mood, along with eye-catching graphics that promote all kinds of mindfulness attributes.
Learn more about deep breathing exercises and (or) what Body Scan Meditation is, plus she explains their benefits.
The list of teaching tools is far from over, but you have to head to her IG account to see her other mindfulness surprises and how she can help you feel better today.
Dayana | Alternative & Holistic Health Coach/Service
IG: Dayana | Holistic Health Coach (@healthyday.coach) • Instagram photos and videos
Linktree Link: Dayana @ Healthyday | Linktree
Website Link: Services - Healthyday (healthydaycoach.com)
Website: www.yogaembrace.co.uk
If you are interested in learning how to adopt a holistic approach to your health regimen, we have a gem for you. Dayana is the face/woman behind Healthyday and Rumba Barre.
This incredible young woman overcame challenges such as Compound PTSD and multiple other traumas. Not only did she overcome them, but she also challenged herself to make positive changes that would last a lifetime and then became a life coach to help others gain empowerment skills. Her story and passion for teaching mindfulness are why we recommend you check her out.
The bonus is that she cares about people's well-being, and to show it, her content is full of "free" educational tips and hosted events. For instance, she explains what a "body scan" is and gives directions on how you can do it yourself.
Dayana offers other events/services like her "Free yourself" 8-week Holistic Program, where she walks you through the many phases of mindfulness and teaches how to sustain a holistic lifestyle.
Or try her 30 days "Online" program and focus on clean eating, long-term exercise habits, and more about healthy snacks and meal planning. The cost of these services is listed on her webpage with a detailed account of what you will receive with them, which is an excellent convenience, especially for people who get anxious during financial interactions like price haggling.
Please DM Dayana @healthyday.coach or click the links (mentioned above) to find rates for services, testimonials, and more questions about her holistic approach programs.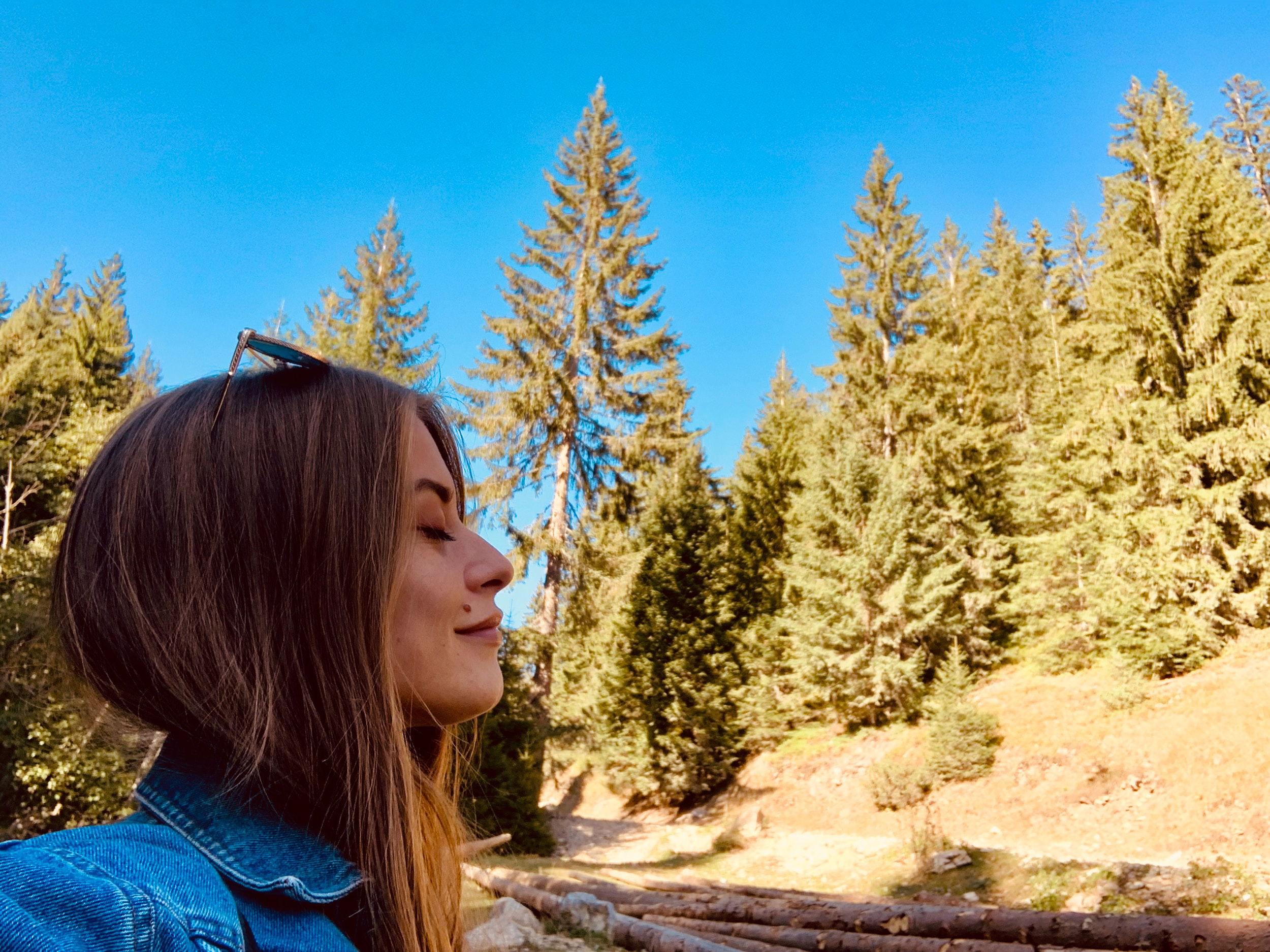 Marie | Personal Coach, Author, and Entrepreneur
IG: Marie (@choose_happy2020) • Instagram photos and videos
Website Link: Buy Affirmation Deck - Choose Happy (choose-happy.ca)
Website: www.choosehappy.ca
Want to learn about the power of personal development skills? Marie from Choose Happy is ready to work with you to build a foundation of knowledge-based concepts and tools to utilize during complex life events or to create the life you envision for yourself and loved ones in general.
Ready for the best part? Before you commit, she offers a "free" (aka complimentary) 30-minute session in which you can explore why coaching is right (or perhaps wrong) for you.
Suppose you or a loved one enjoys affirmational sayings and want to support a small business. In that case, she also offers the "Choose Happy Affirmation Card Deck and Canadian Red Cedar Wooden Stand." It's cute, affordable, and can be a great gift idea for people seeking guidance for a happy and healthy lifestyle.
Don't miss her blog section (linked above) from the Choose Happy site to read articles about self-care, Anxiety, and other articles relating to making life a little happier.
Marie from @choose_happy2020 has an Instagram page that physically shows her making the products by hand. We find that genuinely empowering, and that's how she first caught our attention.
We hope you check out her page or website for more information or to learn about mindfulness-building skills/tips.
Bex48 | PT, coach, teacher, & Sports massage therapist
IG: Bex48 (@byarsfitptandsm) • Instagram photos and videos
Facebook: ByarsFit Personal Training and Sports Massage - Videos | Facebook
When hunger hits but your inner voice screams, "But that'll go straight to your hip!" what is a person who wants to eat healthy "real" food to do?
Pick up your phone, of course! But, technically, that's only the start to making better choices, and yes, that sounds ironic but allow me to explain. Social media platforms offer an array of options, just like in the real world. Some are a bit flashier and definitely photoshopped, but they all basically come down to being healthy or unhealthy.
When pursuing healthy AND sinfully delicious options, we recommend @byarsfitptandsm because they have an Instagram account with mouthwatering images of meals you can taste with your eyes. Although these posts do not have recipes included, the images clearly show that only a few ingredients and your imagination can accomplish similar results.
Flipflops2chanel has a soft spot for small businesses because they are the heart and soul of the world. The daily effort it takes to be a self-driven force like every entrepreneur must be deserves recognition and support, so today is our chance to highlight one of those businesses.
ByarsFit Personal Training and Sports Massage can also be found on Facebook along with reviews and more information about services, so feel free to check them out on whichever platform you like.
We have to mention the best part about their Instagram account is the exercise motivation; for those times, unhealthy eating happens, like accidentally slipping on a cookie every now and again. Ask them about their 7-day free trial they promoted a few weeks ago to save money while training with a supportive professional.
If you're looking for a personal trainer who offers personalized training plans while teaching the fundamentals of health and fitness to promote lasting results ask for Beccy. She is known to have a wealth of knowledge in her field, advanced training methods, and more techniques to acquire the level of health you want.
We appreciate that @byarsfitptandsm shares mindfulness tips like their post about the "Oxygen tank | Perform Breathing basics exercise 50 times" or the one about James Nestor and his "Breath" book. Mindfulness incorporates being in the moment, and these are assets to that goal.
So, thank you, ByarsFit, for inserting reading materials into your content that supports a healthy bigger picture in our day-to-day activities!
Audrey Andrade, NTP | Nutrition Therapy Practitioner, Blogger, and Functional Nutritionist Coach
IG: Audrey Andrade, NTP (@wellnessaudrey) • Instagram photos and videos
Linktree Link: WellnessAudrey | Linktree
Website/Blog Link: Blog — Wellness Audrey
Audrey Andrade has an Instagram account that inspires others with engaging and educational content designed to inform the public about optimal health.
She wants to help those who seek her service on a wellness journey, and with an upbeat personality, it's easy to believe she can do it, but that's not the only reason we think she can help.
From fun content found on her Instagram account to in-depth articles on her blog site, this Naval Officer, prior foster kid, and Functional Nutrition Coach has something to offer women seeking help from the "burnout" so many busy women face daily. Plus, she has countless free tips and advice on critical issues for women like handling exhaustion, exercising on a menstrual cycle, Lymphatic drainage, intermittent fasting, and even about inflammatory oils.
Although this is not a recipe or meal planning account, @wellnessaudrey does explain why you should make alternative (or healthier) choices during mealtimes. The images on her account are clean and represent mindfulness, but it's her positive character that we most celebrate.
Hopefully, you find her content beneficial to personal growth, whether you're seeking it for yourself or a loved one. Because a happier and (or) healthier version of yourself (or loved one) is not far away, especially not with the help of other women who understand challenges and how to help others overcome them.
Serene Enigma | Blogger and Life Purpose Coach
IG: Serene Enigma (@sereneenigma_1111) • Instagram photos and videos
Website/Blog Link: Blog - (sereneenigma.com)
Website: www.sereenigma.com
Bright and bold colors centered with a sense of empowerment is the feeling @sereneenigma_1111 gives us when we stop by her Instagram account to support (and like) her newest content.
This October, FF2C is focused on mindfulness, but incorporating money/expenses into that equation is often necessary to enjoy activities such as Infrared Therapy or Cupping. However, we must emphasize that we can do hundreds of things to achieve mindfulness for free (or for a small cost), like taking advantage of deals/promotions for services you need or want.
FYI-
Cupping sessions are unlike other therapeutic treatments. Cupping therapy intends to stimulate the nervous system by placing heated glass cups on particular areas of the body and using them to create a suction on the skin, which is believed to encourage blood flow and reduce tension or pain throughout the human body. "Dry" or "wet" cupping services should be conducted by a licensed professional because, for instance, wet cupping involves making small cuts/incisions into the skin to remove the blood, and this must be performed in a sterile environment.
Finding the right Life Coach might not happen quickly, and that's okay. Many factors will play into successful coaching services, like trust, professionalism, and cost. Try different Coaches until a mutual understanding of what they offer and what you seek are in accordance with one another.
We want to reiterate the importance of shopping around for the most qualified candidate to help build the life you truly seek, so that brings us back to @sereneenigma_1111 because she offers a "free" 30-minute zoom session where you can discuss goals, cost, and expectations.
Serene Enigma also has a beautiful blog (linked above) full of motivational articles with tips and advice, such as her article called, "How to Clear & Balance Your Chakras Using EFT Tapping.", which we highly recommend reading.
In addition to these services, she sells products on Etsy that promote tranquility, such as her rosehip massage and body oil or a rosehip scented candle.
The next time you're ready to relax, please consider ordering from an individual like her because supporting small businesses benefit our communities, and it's empowering to watch individuals take entrepreneurial mindsets and use them to make positive impacts.
Family is featured throughout this page, and we adore this factor, along with her comprehensive writing style. We hope you check her IG account out to learn more about products, services or just for some inspiration from a well-rounded coach, mom, and businesswoman.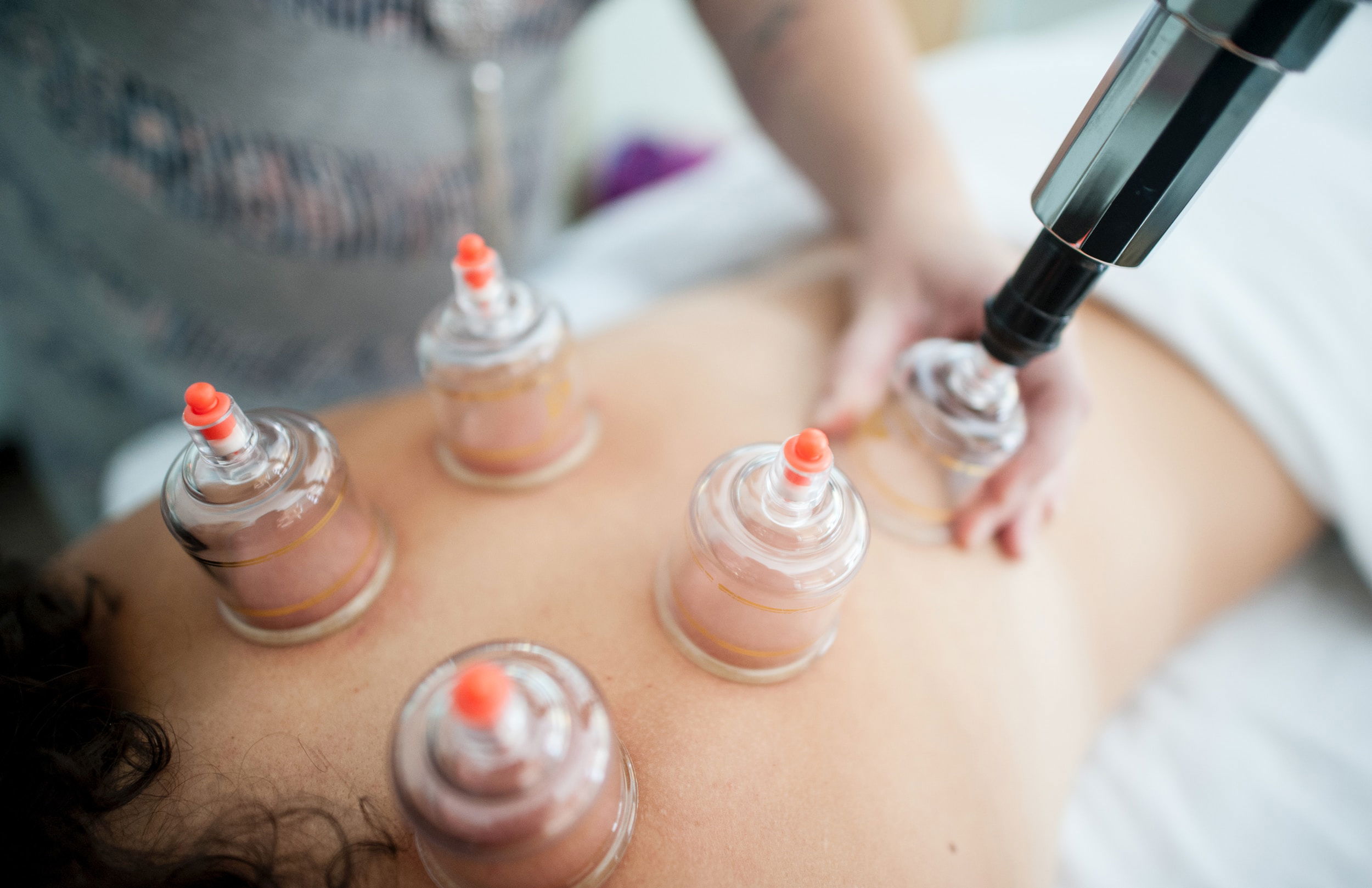 Audrey Grunst | Psychotherapist
Owner of @simplybeecounseling, Author @beeyouplanner, and Host @wellnotperfect
IG: I ❤️ Mental Health (@audrey_grunst) • Instagram photos and videos
Mental Health Stigmas have adverse effects that can lead to individuals not seeking help for severe health conditions like PTSD, Anxiety, and even Suicide.
Luckily we have people like Audrey Grunst, who has been challenging society to embrace the beautiful side of Mental Health. The side that works through traumatic events or other stressful situations with courage both from the individual seeking help and from the person capable of giving support. That teamwork or unification ultimately can save lives or, at the minimum, exponentially make life better for people who didn't believe it was possible. That's beautiful!
When you scroll through her IG account, you will understand why we had to include @audrey_grunst in this month's article about mindfulness. From her counseling service dedicated to improving mental health to her cute line of mental health planners specifically designed to promote a beautiful, healthy, and hopeful perspective, she clearly understands there are layers to treatment and recovery.
Mindfulness activities are thrust throughout her content, and the best part is that they are taught (or instructed) by a slew of accredited people who share the same mindset on Mental Health.
Before we ask you to stop by her IG account, we must mention the top reason Audrey Grunst from @audrey_grunst has endeared us so fruitfully. This one post made us catch our breath and not for the sake of being dramatic, but because we were genuinely touched by the significant impact on kids everywhere it could potentially cause. It's called "Handle with Care," and it's designed to help teachers and parents privately address children's needs during difficult days, weekends, or events in the child's life. You have to see it for yourself, and hopefully, you or someone you know may benefit from it tremendously.
Please learn more about this creative woman on a mission to beautify stigmas related to mental health by following the links above or looking her up the next time you drop by Instagram.
Tara Martina | Mental Health Mentor and Author
IG: Tara 👑 (@tara_martina_) • Instagram photos and videos
Website Link: About T. Martina Hayes, Author – From Panic To Picnic | 15 Natural Remedies For Anxiety
Tara Hayes, aka T. Martina Hayes, is a self-published author and a focused Mental Health Mentor with a new book available on the Amazon platform called "Overcome Fear Of Failure." She also has written "From Irrational To Rational | 15 Natural Ways to Reduce Anxiety," so if you are plagued by Anxiety, please consider picking this book up to learn how to reduce it naturally.
We share her enthusiasm for productiveness, motivation and hope you will too. Images on @tara_martina_ are welcoming while everything centers around finding growth in healthy ways, such as incorporating mindfulness throughout our daily activities. Content is funny, thoughtful, and designed to incline learning skills that promote the life you seek.
Tara authentically shares her family life and values while showcasing her passion for writing with quick tips, tools, hacks, recipes, and other inspirational material.
We find @tara_martina_ to be insightful, artfully cultivated, and we look forward to watching her further blossom in a field that affects millions of people. With her easy-to-follow mindfulness guidance, healthy lifestyle tips, and entrepreneurship skill-building advice, anyone is sure to find something beneficial. If you or someone you know suffers from Mental Health challenges like Anxiety or depression, we support and recommend checking out this Instagram account for more information and support.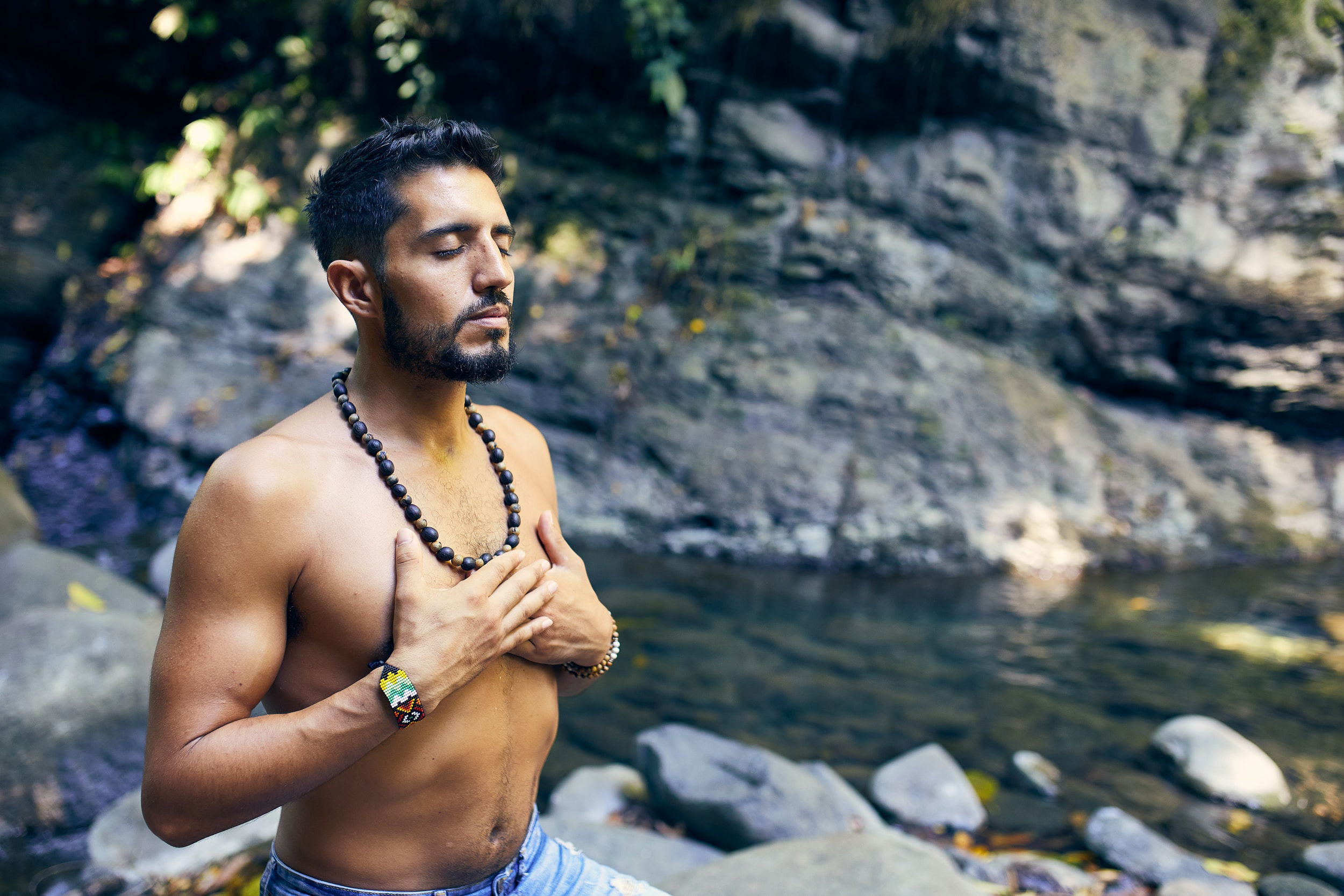 Jim | Community Created by a Mental Health Sufferer and Child Abuse Survivor
IG: jim (@jims_stop_the_stigma) • Instagram photos and videos
Men suffer from rape, abuse, and many other traumas; however, far too often, they are taught stigmas related to mental health that deter them from seeking help. These stigmas can be passed down from generations, like when someone tells a boy, "men don't cry," when the child could be showing signs of a traumatic event. Perhaps a biological or environmental factor could be the cause, but it is certainly not helpful to discourage talking about feelings, be that male or female.
When those factors are refuted with stigmas that imply men don't act a certain way, the results could have severe complications. For example, according to The National Alliance on Mental Health (NAMI), statistics show that 78% of all deaths by suicide are male-gendered.
Based on those numbers and personally witnessing the devastating effects of untreated mental health issues in two males, we at FF2C applaud the efforts that @jims_stop_the_stigma promotes through his Instagram account.
With the wholehearted intent of helping millions of people afflicted with mental health issues personally or by relation, Jim takes his energy to make content that tells males expressing emotions is healthy and gives excellent tips on how to do it. We selected this account because he shares information about mindfulness activities like tapping, self-care, and utilizing grounding techniques while encouraging males to actively adjust to a mindset that ignores negative stigmas related to mental health.
Content displays posts with warning signs, supportive memes, mindfulness tips, and other information related to stigmas revolving around men's mental health. This endorsement of men's mental health is exactly the sort of message we should be sending males, and we are honored to share in @jims_stop_the_stigma mission to do it as frequently as possible.
So please support or learn how to support these issues by following people like Jim because as a survivor of child abuse himself, his optimistic standpoint on the futures male survivors of abuse may be susceptible to are impressively deep-minded.
We thank all of the survivors who have opened their hearts to the pains of the past to better the lives of people they may not know; however, they fully understand them and want to help.
IG: Renew Therapy (@renewtherapy789) • Instagram photos and videos
Link to website: Renew Therapy (renew-therapy.org)
Website: www.renew-therapy.org
Email: renewtherapynyc@gmail.com
Or Call: 646-733-6529
Influenced by eastern and western philosophies, non-dualism, Buddhism, Zen, and Spirituality, the group of therapists from @renewtherapy789 want to help those seeking a better life by utilizing the best methods per clients' needs, accessibility with their online services, and much more.
We appreciate what they do and how they do it because they incorporate mindfulness throughout their social media platform and website to endorse mental health diagnoses, treatment, and recovery options. From their "Did you know?" post to their supportive memes or quotes, they aim to inspire qualities like being kind to others because mental health affects millions of people, so we never know how much a person is silently suffering.
Renew Therapists can help with emotional problems, fears and phobias, life crises, self-development, and (or) relationship problems. They offer online sessions, worldwide consultations via email, and (or) a personal consultation at one of their two locations (New York or Florida).
If you or someone you know is searching for therapy services with these qualities, please check out Renew Therapy. Whether you reach out via the links above, follow and DM, or by looking them up later, we hope you enjoy their content but, more importantly, that you reach out to talk with a professional when life gets overwhelming or complicated.
Sarah Nicole | Empath/HSP (Highly Sensitive Person) Coach
IG: Sara Nicole **Coach** (@lovepowercreate) • Instagram photos and videos
Website: Home | Sara Nicole Coaching (jimdosite.com)
YouTube: Sara Nicole - YouTube
Sara Nicole from @lovepowercreate has an IG account catering to the needs of Empaths (or HSP-Highly sensitive people/person) because she is aware that Empaths are more prone to anxiety and depression, so she wants to help.
By utilizing mindfulness-based techniques, Grounding, Gestalt, and Meditation as tools in her coaching services @lovepowercreate, she creates content that focuses on teaching skills to promote personal empowerment for Empaths worldwide.
If you want to live a thriving life void of negative energy and (or) people who bring negativity to Empaths, we recommend following along her social media platforms or contact her for coaching services. Check her content out and ask about a consultation if you want more information; it might be precisely what you've been seeking.
For more resources and information about Empaths or HSP, please check out her YouTube channel to find videos about Empaths, Intuition, and how to improve life as one. Or stick to Instagram for bright natural displays of mindfulness, like her post about yoga, meditation, and learning empowerment tools and resources.
Thanks, @lovepowercreate, for spreading peace, love, and hope gracefully and purposely. We enjoy your energy and hope others will too!
IG: Victoria (@yoga_embrace) • Instagram photos and videos
Website: www.yogaembrace.co.uk
Facebook Link: Yoga Embrace Studio - Home | Facebook
After recognizing the mental and physical effects that yoga offered people, Victoria from @yoga_embrace, set out to help others transform their lives while incorporating her secret weapon. Self-acceptance!
She shares years of her fitness knowledge and love for helping people find balance while often utilizing the "Eight Limbs" of yoga in her teachings which we applaud her on. Learn more than just how to stand (yoga postures or asanas) by delving into the history behind each movement, like its origin and benefits.
Fun but helpful self-care tips and lasting health are our two favorite benefits of embracing @yoga_embrace (Yoga Embrace by Victoria). However, she also explores crystal energy and affirmations and gives a Shakti Mudra tutorial!
We suggest checking out her social media platforms to see content related to mindfulness, such as her post about the seven chakras or other posts lined with mindfulness tips or techniques like meditation, nature walks or reading. Plus, much more so we hope you stop by Instagram, Facebook, or the Yoga Embrace website to see what she can do for you.
In conclusion-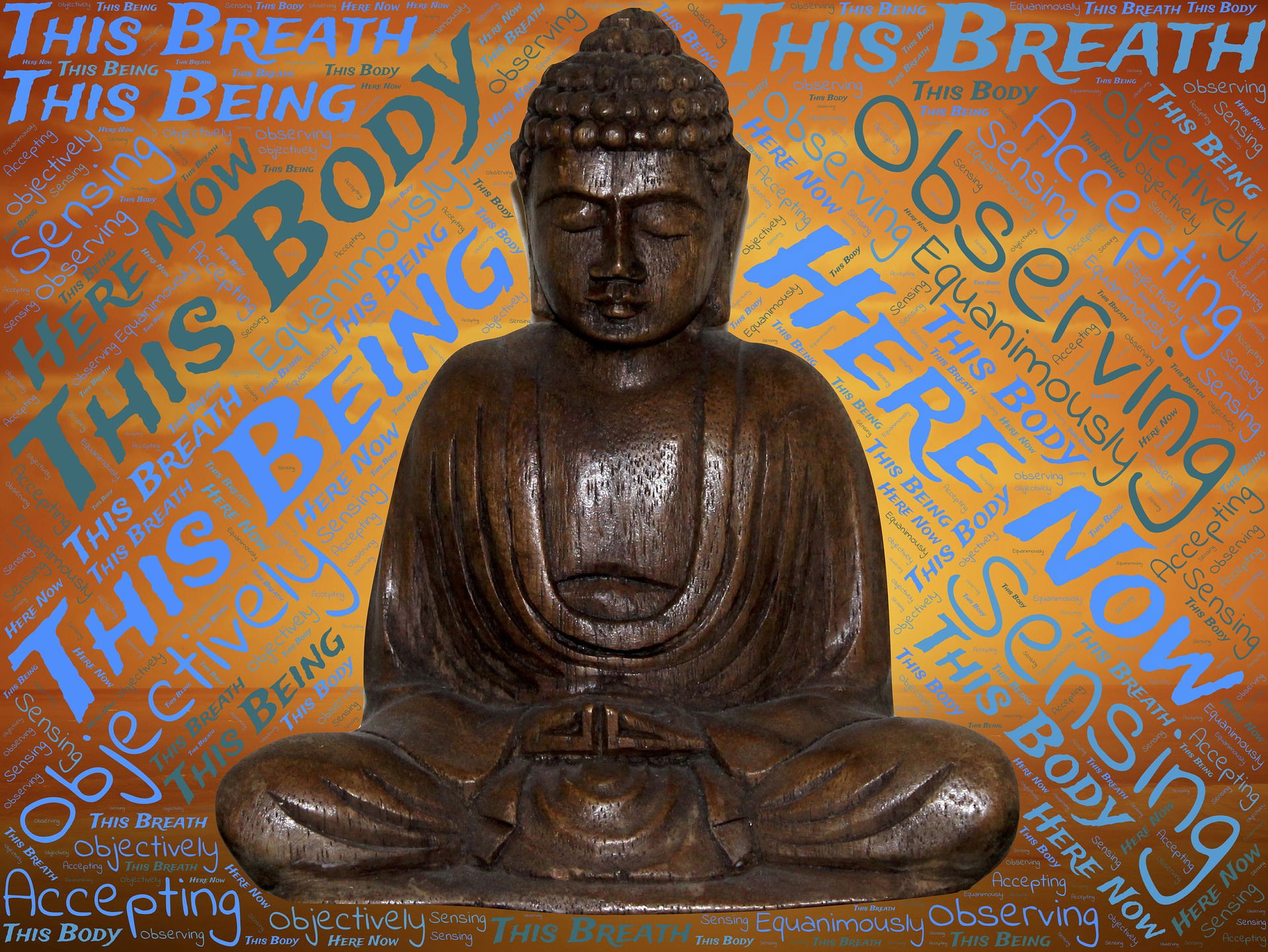 Mindfulness has origins in Eastern philosophy and Buddhism. It can help people with mental health conditions like Anxiety because it promotes a heightened sense of awareness while incorporating the mindset that moments shall pass. Be them good or bad; they will pass, so experience them, observe your feelings and surroundings during these moments and try to gain acceptance or perspective rather than continued suffering.
The key to successful mindfulness is how an individual can safely apply it to daily activities, so learning from a trained professional is a safe way to adjust to feelings like fear and anxiety. It negates missing other factors that could affect your state of mind; thus, a second (professional) opinion can help.
Another key to successful mindfulness is blanketing yourself in the idea that there is no quick fix for the human experience. Of course, we must go through an experience, but we highly recommend going through the tough stuff with someone who understands how to walk you through it and help if mindfulness practices have a reverse reaction like an influx of flashbacks or nightmares.
However, if you insist on self-prescribing to mindfulness without a trained professional's guidance, please take it slow and research every aspect of your utilization choices.
Some may induce memories of a traumatic event long forgotten, or perhaps an individual has an undiagnosed mental health condition, and medication is necessary. Whatever the case, if you are concerned about mindfulness's possible adverse effects, we implore you to seek guidance from a trained professional.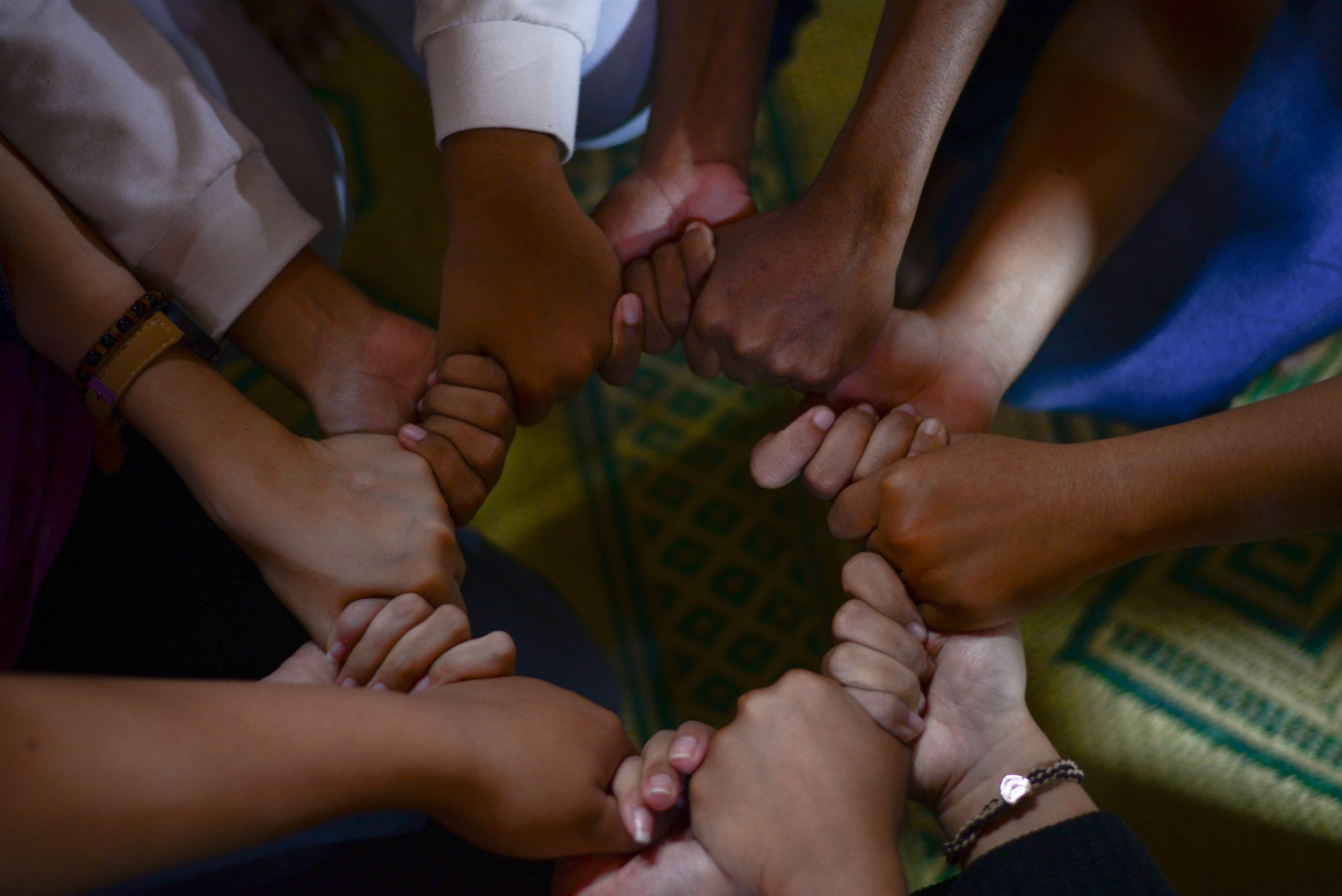 We thank all of our IG Mindfulness In October winners for creating safe spaces, unique content, and empowering others to live healthier, safer, and overall happier lives.
Please consider supporting these accounts and ours by following, and hopefully, liking content or by sharing your thoughts (via comments or DM) because we are strong enough to lift this world but we must do it together.