The ball has dropped, and 2022 has finally arrived. Have you?
Meaning, are you the person you thought you would be when you grew up, or have you superseded those goals and now have bigger dreams or problems to overcome? Looking for inspiration, advice, tools, and more to help achieve old or newfound goals isn't always fun or easy, but it certainly can be when you have social media platforms.
This month we have listed 12 resourceful accounts found on Instagram that offer something healthy for the new year and possibly the new you, should you be on the path to growth in one form or another. Otherwise, we hope you enjoy our first Gram Glimpse article of the year because we take extreme pride in social outreach and the hopeful perspective we live to advocate.
1) Inspired Recovery Institute (@inspiredrecoveryinstitute) • Instagram photos and videos
2) Anna: Online WeightLoss Coach (@anna_jaefit) • Instagram photos and videos
3) Mental Health Practioner (@hummingbirdhypnotherapy) • Instagram photos and videos
4) sober_fit_girl_kim (@k_land_76) • Instagram photos and videos
5) Jasmine • Self-Care Advocate (@calmblackwoman) • Instagram photos and videos
6) Sara Wright (@california_activemom) • Instagram photos and videos
7) Cher Borrelli (@cherborrelli) • Instagram photos and videos
8) Karen Jones Author & Founder (@happyyouhappybody) • Instagram photos and videos
9) Extraordinary Headhunters LLC (@extraordinary_headhunters) • Instagram photos and videos
10) Ali Natalie Smith (@alismithcoaching) • Instagram photos and videos
11) Peace Project (@peaceproject_lmhc) • Instagram photos and videos
12) Therapeutic Recovery Network (@therapeuticrecoverynetwork) • Instagram photos and videos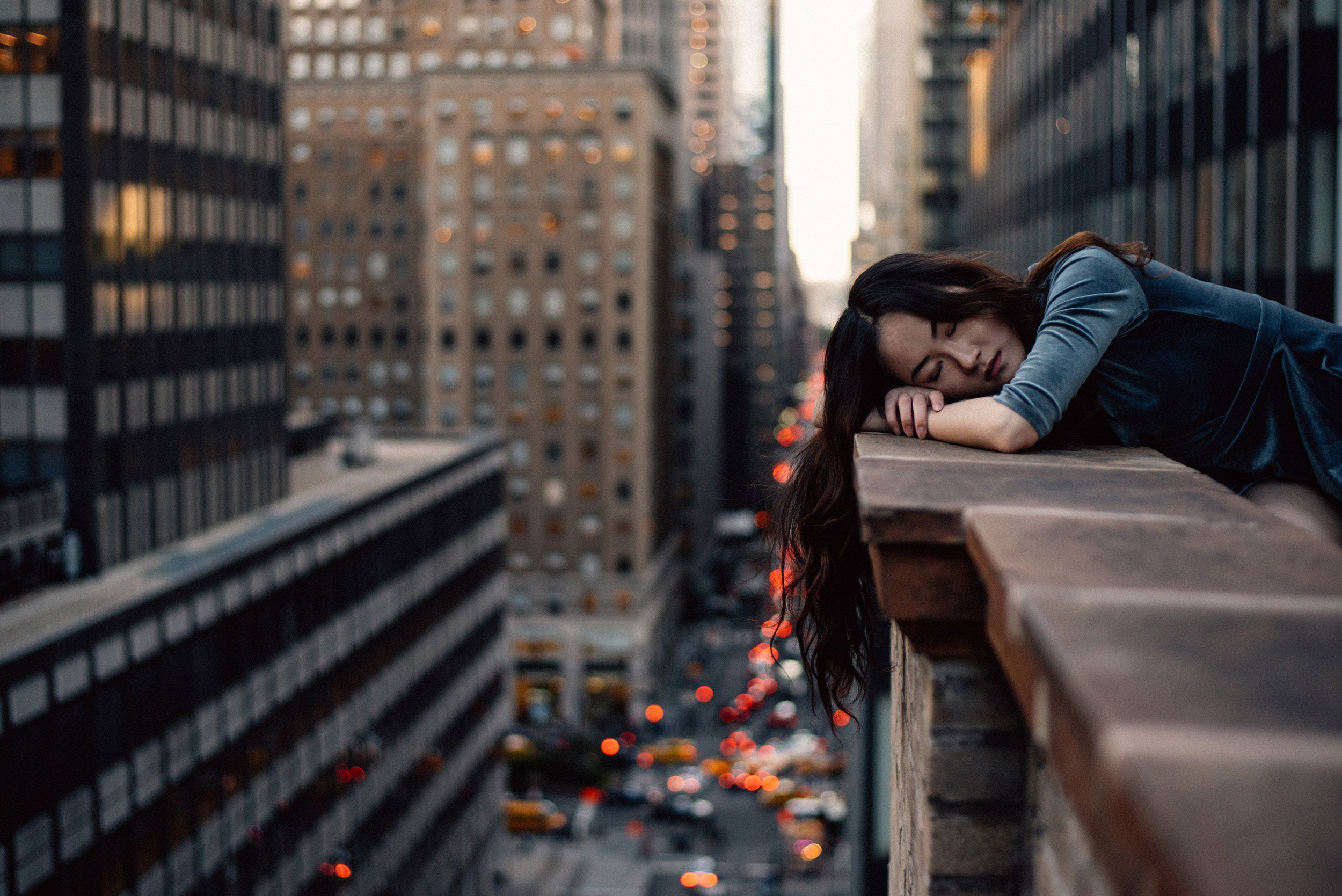 1) Inspired Recovery Institute
IG: Inspired Recovery Institute (@inspiredrecoveryinstitute) • Instagram photos and videos
Website: www.inspiredrecoveryinstitute.com
We start the year off, and this article focusing on Mental Health and Substance Use/Abuse because these issues affect communities around the world. Invested in the recovery and health of others subjects flipflops2chanel to seek and spread awareness of entities supporting these groups, and that's just what we did when we realized what the following unique group has developed.
Inspired Recovery Institute first caught our eye because content from their Instagram platform is creatively breaking stigmas related to the SUD (Substance Use Disorder) and MHD (Mental Health Disorder) communities.
However, their brightest light shines from their newly designed CIRG Program (Certified Inspired Recovery Guide). Their mission is clear and proudly set on empowering this community by offering affordable and online, accessible courses that aim to advance personal and professional growth. If you're not interested in taking another course but want to help the Inspired Recovery Institute with its mission, consider donating.
The next time you're on Instagram, please check out @inspiredrecoveryinstitute for inspiring messages of hope, recovery, and growth, or see their website for more information (linked above for your convenience).
2) Anna Jae Fit | Fitness Nutrition Specialist, Personal Trainer, & Women's Empowerment Coach
IG: Anna: Online WeightLoss Coach (@anna_jaefit) • Instagram photos and videos
Website: www.annajaefit.net
Yes, it may be the resolution-making season, and yes, many people have weight loss goals on that list; however, we don't want to focus on weight loss solely. Instead, we think focusing on the overall health benefits of losing weight the healthy way and why knowing the difference is more important.
With that in mind, we tend to support health-conscious outlets that promote education, resources, tools, advice, and services for our families and readers. So the next IG to start healthy 2022 is a no-brainer because she checks all the boxes and does it with spunky energy that encourages others to build an empowered mindset while building their physique.
Weight loss is possible regardless of age or gender, but doing it healthy is not always so easy. Read between the lines by following our friend @anna_jaefit from Instagram, where you will find body goal tips and all forms of fitness motivation that are easy to understand and fun to do.
Anna Jae Fit is a women's empowerment coach, certified personal trainer, group fitness instructor, fitness nutrition specialist and overall trusted provider to the gates of long-term health and wellness. We hope those seeking weight loss seek it without starvation diets, overzealous workouts, or by any means that encourage unhealthy behavior. Thank you, @anna_jaefit, for inspiring moms everywhere to get up and get healthy without the dangers of following misleading diet trends.
3) Hummingbird Hypnotherapy
IG: Mental Health Practioner (@hummingbirdhypnotherapy) • Instagram photos and videos
Website: www.hummingbirdhypnotherapy.co.uk
Contact via Phone: 075408 73928
Contact via Email: infohummingbirdhypnotherapy.co.uk
Owned and run by Nicole Woodcock, Hummingbird Hypnotherapy is dedicated to caring for and treating mental health concerns or issues for both children and adults. Her background includes neurodiverse needs like ASD and ADHD to emotional and behavioral issues. Other mental health services or disorders @humminbirdhypnotherapy can assist with range from anxiety, phobias, PTSD, OCD, depression, childbirth, and many more.
Nicole has a record of performing random acts of kindness for which she has captured our hearts and, hopefully, your attention. Still, there's more to learn about our friend from Hummingbird Hypnotherapy. From running workshops and providing support for the Lincolnshire Parent and Carer forum to supporting local small businesses through the Pineapple Network, this is a professional that truly deserves recognition for her incredible commitment to the betterment of those seeking help!
Choose from individual sessions or positive relaxation classes and workshops. In addition, @hummingbirdhypnotherapy offers adults a "Positive Relaxation" class while young people are offered the "Kalm Kidzz" class; both enable the body and mind time to relax, which is critical to a healthy lifestyle.
Please check out @hummingbirdhypnotherapy the next time you or someone you know seeks mental health content or support when transitioning through significant life events. But don't forget that you can help by donating to the Pineapple Network mission. Also, please check out Nicole's website; from there, you can download a copy of her free guided relaxation tool or book a free initial consultation.
4) Kim | sober_fit_girl_kim | Coach
IG: sober_fit_girl_kim (@k_land_76) • Instagram photos and videos
Going for a check-up is nerve-wracking enough, but when the doctor starts giving the "medication talk" for issues like high cholesterol or weight concerns, that leaves us a few options.
One, take the medication, change nothing, and hope for the best. Or number two, research alternative choices that may be as simple as making minor dietary changes. Incorporating exercise in your routine and other safe ways to seek optimal health has better results than extreme weight loss tactics or diet fads that last about 5-minutes because exercise and minor diet changes can have lasting effects. At the same time, the 5-minute trends usually don't.
Instagram content @k_land_76 features Christian-related motivational weight loss and healthy living guidance. Such as her post from December 31, 2018, "God & Goals | How to Set Goals as a Christian" by Lara Casey (one of her team members), which goes great with other inspiring posts like the tip about boosting metabolism from October 20, 2018.
So, if you or anyone you know is ready to jumpstart 2022 the healthy way, we hope you think about doing it with a coach like Kim from @k_land_76. DM her for questions or check out her IG for more healthy doses of support, advice, and tips.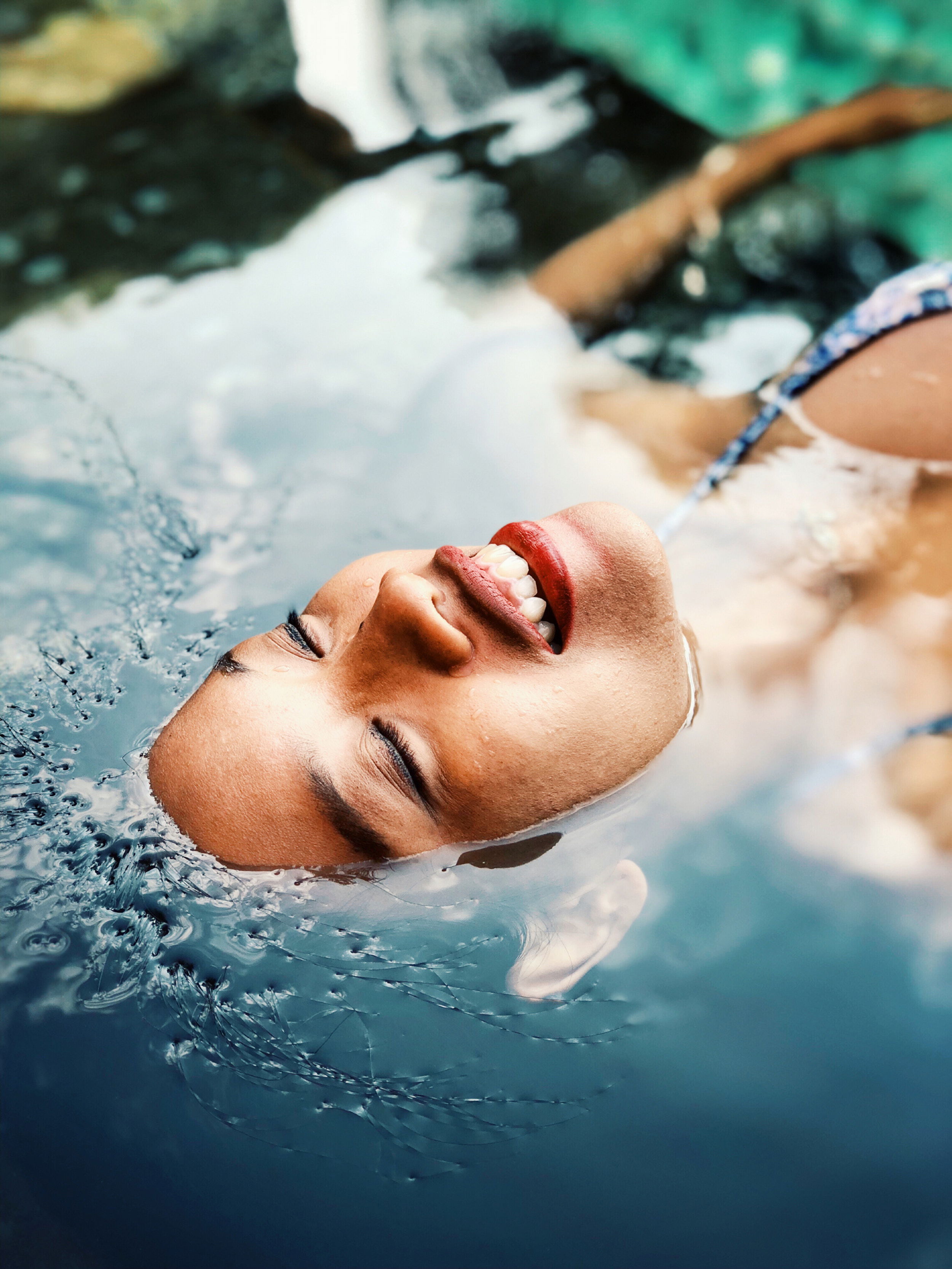 5) Jasmine Sheffield- Calm Black Woman | Self-Care Advocate & Meditation Coach
IG: Jasmine • Self-Care Advocate (@calmblackwoman) • Instagram photos and videos
Website: www.calmblackwoman.com
We are in good company when we know people who advocate self-care, mindfulness, and healthy lifestyle activities. So today, we are honored to share our friend Jasmine from @calmblackwoman. This woman truly understands that when one piece of the body, mind, or soul is off-balance, everything else is affected too.
Jasmine Sheffield owns and runs Calm Black Woman. She's an endearing and knowledgeable certified guided meditation coach that has overcome challenges with grace and hopes to help others find their calm too. We checked out her blog section and appreciated articles like "Zen at Home" and "3 Quick Ways to Relax," which further confirms that she wants to help and knows how to do it!
Available Services range from "Community Meditation," "Private Group Meditation," and "Private Individual Meditation," all of which have affordable rates. Please see her website for exact prices and class information or additional questions.
Calm Black Woman also has a wide array of comfy designer-styled merchandise available to purchase on the site (linked above for your convenience). While you're there, don't forget to add the "21 Day Bliss Challenge" to your cart to receive a daily guided meditation, journal prompt, or contemplative exercise sent directly to your Email.
6) Sara Wright | Fit4mom Instructor
IG: Sara Wright (@california_activemom) • Instagram photos and videos
Website: www.fit4mom-santacruz.pike13.com
Are you looking for new opportunities to boost your endurance to be a healthier you, or perhaps it's just to keep up with babies that somehow are capable of outrunning adults? We happen to know a pretty cool pre/postnatal personal trainer that surfs as hard as she loves and trains as hard as she loves. Once you check out her Instagram account, you'll see what we mean.
Sara from @california_activemom is an adoring mom of two that used to work as a social studies teacher until her love for health and movement made her refocus her teaching skills as a Fit4Mom Instructor.
Fit4Mom offers In-Person & Virtual Workouts for mothers. Because their workouts can easily be adjusted per personal challenge level, it's suited for moms with experience as well as those with none! There are several programs and locations throughout California to choose from, so please see our friend @california_activemom to learn more. The "Stroller Strides Workouts" are great for moms with kids on wheels (in strollers) because there's no guilt when you want to work out and happen to have little ones too.
Classes that create a community of moms supporting each other while the kids sing and play their hearts right into naptime are run by Personal Instructors like our friend Sara because they understand the challenges that being a healthy mom entails. For moms of all fitness levels and time zones or those interested in learning more, check out the website where Zoom workouts are an option for those living outside of California. Please don't forget to follow or DM @california_activemom for more active mom questions, guidance, services, and support.
7) Cher Borrelli | Author/Book Series
IG: Cher Borrelli (@cherborrelli) • Instagram photos and videos
Link to Amazon for Book: Dear Nicky, Love Mommy: A Memoir of mother and son's daily struggles with autism: Borrelli, Ms Cheryl A: 9781544782317: Amazon.com: Books
We are pleased to introduce mother, author, and possibly the real superwoman, Cher (Cheryl) Borrelli. Okay, so although she has pictures of the icon and looks like her, we know she's not literally superwoman, but once you hear her story and see her IG account, you'll understand why we think she might just be in disguise.
Learn more about this loving and honest mother as she shares her parenting experiences with her only child, Nicky. In her (second) first book, titled "Dear Nicky, Love Mommy: A Memoir of Mother and Son's Daily Struggles with Autism," she shares the emotional compass that pulled at her until she discovered how to recharge. Our heart ached as we read that her first book was destroyed right after writing it.
Although this is an endearing story of love and determination and would love to share more, we will stop there so we don't ruin the book for those who plan to purchase their copy. First, however, we will say that (in healthy ways) Cher overcame this and so much more. Her second book, titled "I speak with My Heart: Dear Nicky, Love Mommy Series, Book 2", is available for those ready for more.
We are impressed with the positive energy we feel when we stop in to see what Nicky and Cher are up to; from working out to sharing their daily activities, it's always a pleasure watching mother and son's loving journey. We hope that parents seeking a nudge of inspiration from a mom who understands the daily realities of living and loving this parenthood journey will follow, support, or find @cherborrelli helpful and inspirational as we do.
8) Karen Jones | Health & Beauty
IG: Karen Jones Author & Founder (@happyyouhappybody) • Instagram photos and videos
Website: www.happyyouhappybody.co.uk
When a fitness instructor teaches their clients that it's "lifelong fitness, NOT short-term weight loss," the message of health over diet fads is clear and one that Flipflops2chanel loves to promote, so when these exact words were said in a post on Instagram, we had to share the wealth.
With the warmest wishes in our hearts, we like to welcome loving mother, trauma survivor, author, founder, and fitness coach, Karen Jones to all our readers. Her mantra is wise, bold, and ultra-soothing as age is an inevitable journey the lucky (or blessed) few get to experience. Her mantra is: "I get better as I grow older," and after you see how she looks now, it's going to be hard not to agree!
Plus, if you head to her website, linked above for your convenience, her book titled "Happy You Happy Body | 6 Easy Steps to Creating Your Happy Body" is available for purchase. In it, she showcases her progress from an unhappy yo-yo dieter to a professional athlete and tells you how you can do it.
Karen Jones shares inspirational messages with signature developed content for those seeking transformation of physical and mental health through the power of fitness. We are always happy when she shares her posts full of smiles and hope for a healthier world full of happier people but don't be fooled; she's a sword too. Her courageous content is nothing new. However, one post, in particular, made us double take-notes that is, because big, bold print exclaimed, "THE BEST WEIGHT YOU WILL EVER LOSE IS THE WEIGHT OF SOMEONE ELSES OPINION" and after the applause ended, we read the rest of that post from June 9, 2021, and clapped some more. The raw delight that Karen from @happyyouhappybody expresses over the benefits of health and fitness for longevity cements our decision to feature her, this month in particular.
Thank you for showing us that aging gracefully and energetically is possible and fun too. Please follow @happyyouhappybody or check out her website to learn more about her book or for questions in general.
9) Extraordinary Headhunters LLC | Product/service
IG: Extraordinary Headhunters LLC (@extraordinary_headhunters) • Instagram photos and videos
Website: www.extraordinaryheadhuntersllc.com
Our next feature has a mission statement that is all about empowering others, and since we are too, we are happy to share and hope those desiring financial stability to start 2022 healthy with find help here.
Extraordinary Headhunters LLC's mission statement reads as, "Empower employees, clients, and candidates to ace and pursue career growth." Located in Columbia, South Carolina, Extraordinary Headhunters LLC proudly serves clients nationwide, and their job recruitment experts offer a 100% guarantee in the recruitment process.
Additionally, with their seven key human resource management functions listed below, they make financial growth a more straightforward process for both employee and employer:
Job design and analysis
Employee hiring and selection
Employee training & development
Compensation and benefits
Employee performance management
Managerial relations
Labor relations
Starting the year with financial difficulties can promote stress and perhaps other mental health issues, all of which can be overcome. To have a helping hand when one is in this position can make a difference. So besides all of their great qualities, we had to share @extraordinary_headhuntersllc because they understood this factor and created the "Gives Back" fund. Please see their website for fund applications. However, remember that many people are in desperate need and if you don't truly need it, please save it for those who do.
Content on their Instagram page showcases many detailed tips on job search strategies, resume writing, and much more. As an entrepreneur myself, I had to work in many fields before realizing my true entrepreneurial spirit. I see the value in these tips and hope everyone seeking the same takes a look at a staffing and marketing firm like this extraordinary group of headhunters from @extraordinary_headhunters for money-making potential, guidance, or support.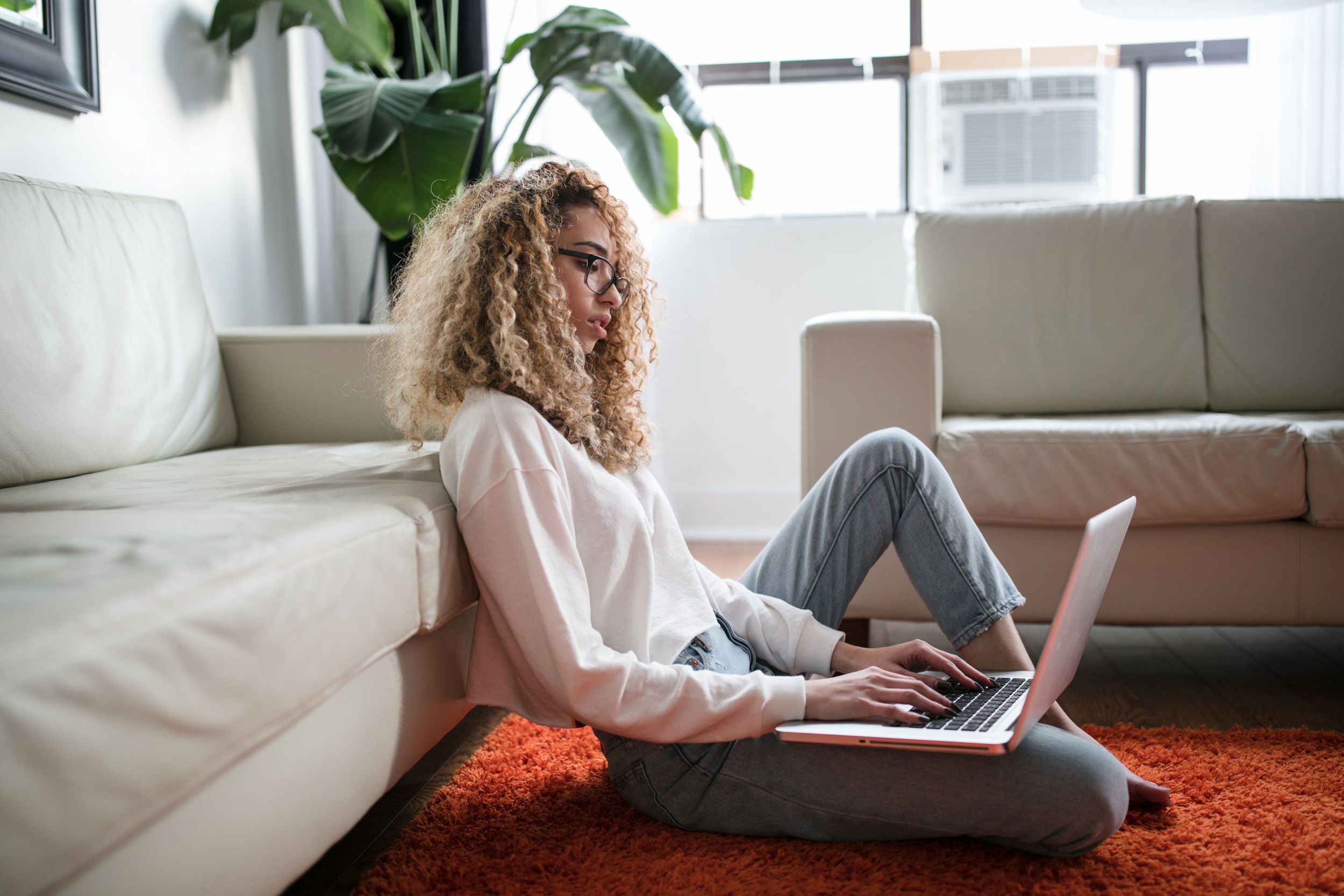 10) Ali Natalie Smith | Trauma Resolution Coach, Educator, EMDR Therapist and Founder of Virtual Trauma-Informed Book Club
IG: Ali Natalie Smith (@alismithcoaching) • Instagram photos and videos
Website for Candle Purchases: Blog | Moments Candles Co.
Our following featured account belongs to a woman who knows that healing from inner wounds is just as critical to our wellbeing as healing outer wounds. Unfortunately, inner wounds are invisible and sometimes impossible to explain, so we can spend years suffering before the healing process begins. When the time comes, yes, of course, we can self-dissect and try to resolve some issues ourselves; however, sometimes having a professional to guide you is necessary or can make the journey a little easier.
The first time we came across @alismithcoaching, we found her Moments of Courage scented candle by Moments Candles Co. and thought we had to try it. This candle is a must for the New Year with the word courage in it and hints of violets, myrrh, and amber. Okay, maybe not a must, but it certainly never hurts having more courage around.
After we stopped with our candle talk, the focus on services and quality of content kept our attention until we found her virtual trauma-informed book club, and the excitement quickly returned. What can I say? Love for books and courageous candles that help make calming moments a reality is strongly favored.
Although her website is currently being worked on, we highly recommend checking out her Instagram, @alismithcoaching, where you can find more information about her 1 to 1 trauma coaching and EMDR services. She also has some trauma-informed online courses and is launching a group codependency program in the spring of 2022. Please join her mailing list for updates on that and so much more.
Start this year healthy by following @alismithcoaching, for informative content ranging from sensitive subject matters like codependency, PTSD, and trauma, to uplifting messages of love, awareness, support, and healing.
11) Peace Project | Mental Health Counseling | Teen Specialists
IG: Peace Project (@peaceproject_lmhc) • Instagram photos and videos
Website: Rochester Therapists | Peace Project Mental Health Counseling
Contact via Phone: (585) 206-8060
Contact via Email: peaceproject.life@gmail.com
They are certified by Psychology Today. Peace Project Mental Health Counseling is a private practice owned and operated by two licensed mental health counselors passionately aiming to empower others, raise awareness about mental health, and remain committed to their field and service performance.
Services consist of but are not limited to:
Mental Health Presentations
Community Events and Collaborations
Psychoeducation and School/Agency Inservice
Mental Health-Based Yoga Classes
Founders Casandra Musumeci and Andrea Rockefeller have certifications for Youth Mental Health First Aid USA, Certified Yoga Teacher RYT 200hr, and Certified Rhythm Works Dance Instructor. Please see their website for upcoming events, questions, or more information. Services are available for children, teens/adolescents, young adults, and adults. In addition, telehealth appointments are available with prices listed on the website, which might help make this experience less complicated.
If you find yourself looking for more content related to mental health, like emotional wellness or perhaps personalized affirmations for different life events, check out their Instagram account, @peaceproject_lmhc. However, please remember that social media outlets like this are intended for educational purposes and are NOT a substitute for professional advice or services. Please read their disclaimer, which clearly outlines the intentions/operations of their IG account. While you're there, please like, follow, and support.
Our mental health advocates and services are often overworked and underpaid for the amount of love and energy given to these missions. We want to thank our friends, Casandra and Andrea from @peaceproject, for that love and energy and ask everyone seeking to start 2022 healthy with a licensed counselor to check them out today.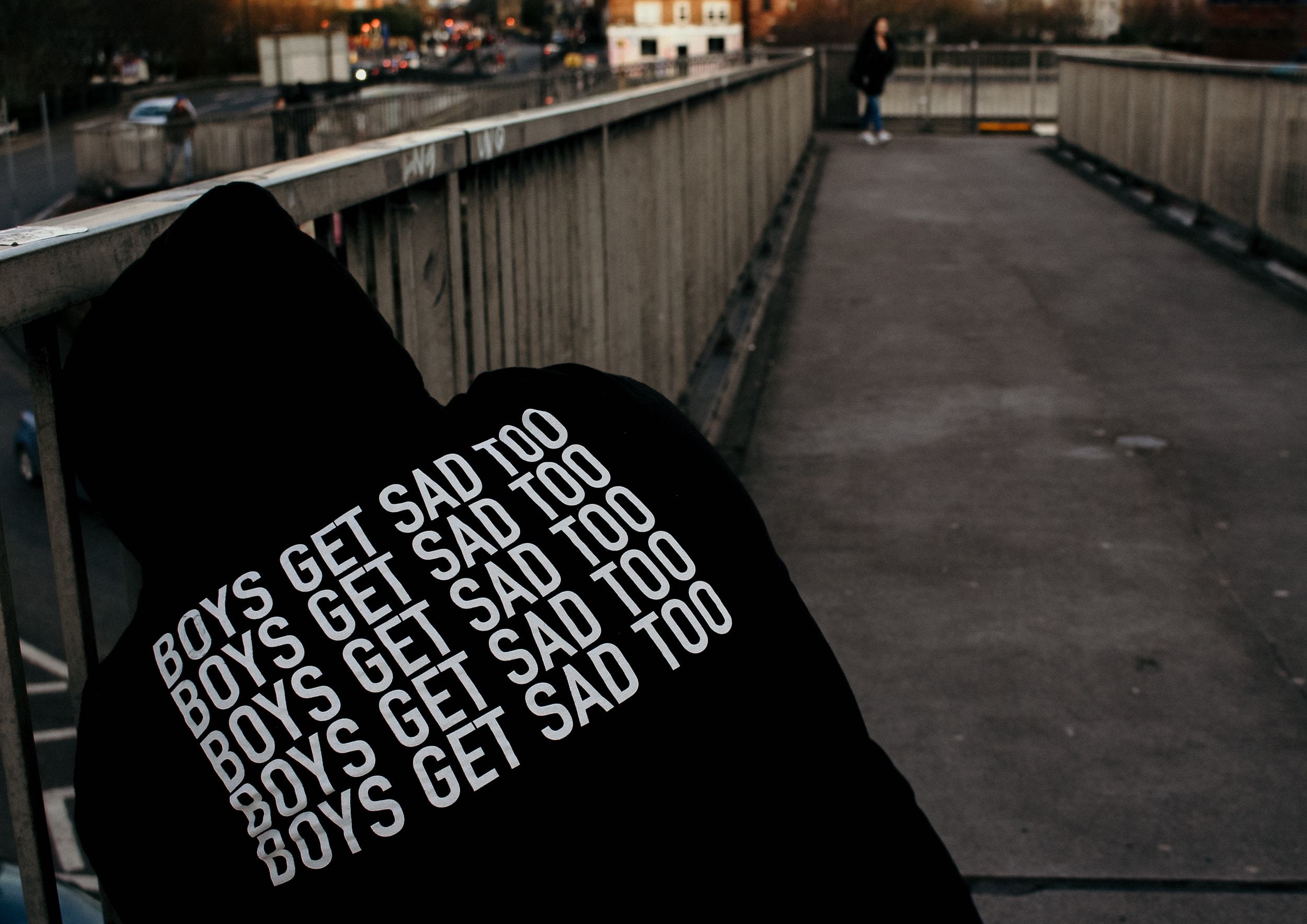 12) Therapeutic Recovery Network | Mental Health Service
Counseling | Intervention | Consulting
IG: Therapeutic Recovery Network (@therapeuticrecoverynetwork) • Instagram photos and videos
Website: www.therapeuticrecoverynetwork.com
Contact via Phone: (404) 426-7612
Contact via Email: info@therapeuticrecoverynetwork.com
If you or someone you know is struggling with depression, anxiety, traumatic issues/events, substance abuse, addiction, mental health issues or disorders, and any related concerns, the following IG to start 2022 healthy with is an expert counseling, intervention, and consulting service that you may not want to miss.
Therapy Recovery Network offers online services for people throughout Georgia. However, they also provide services like telehealth which utilizes technology to provide remote therapy, counseling, and consulting services for individuals and families, locally and nationally. No more having to drag the kids to the sitter to make it to an appointment or wasting gas money, travel time, and paying that sitter when you can use this option.
Therapeutic Recovery Network Services Include:
Counseling and Therapy
Trauma Therapy
Couples Recovery Counseling
EMDR, EFT, and Brainspotting
Interventions, Treatment Consulting, and Placement
Substance Abuse Counseling and Drug and Alcohol Evaluations
Case Management
Parent and Family Support
The content found on @therapeuticrecoverynetwork is designed to promote healthy lifestyles and mindsets. They also share upcoming events and unique groups like their Women's Grief Group, which starts in January 2022. Topics range from processing grief, self-care, empowerment, and more.
Also, starting January 2022, the Therapeutic Recovery Network will have a men's process group. It is open to ALL men seeking a space with fellow men to process topics such as marital issues, life transitions, family relationships, depression, anxiety, plus many more.
Please contact @therapeuticrecoverynetwork on Instagram or their website for registration or additional information about convenient virtual processing groups and all other inquiries.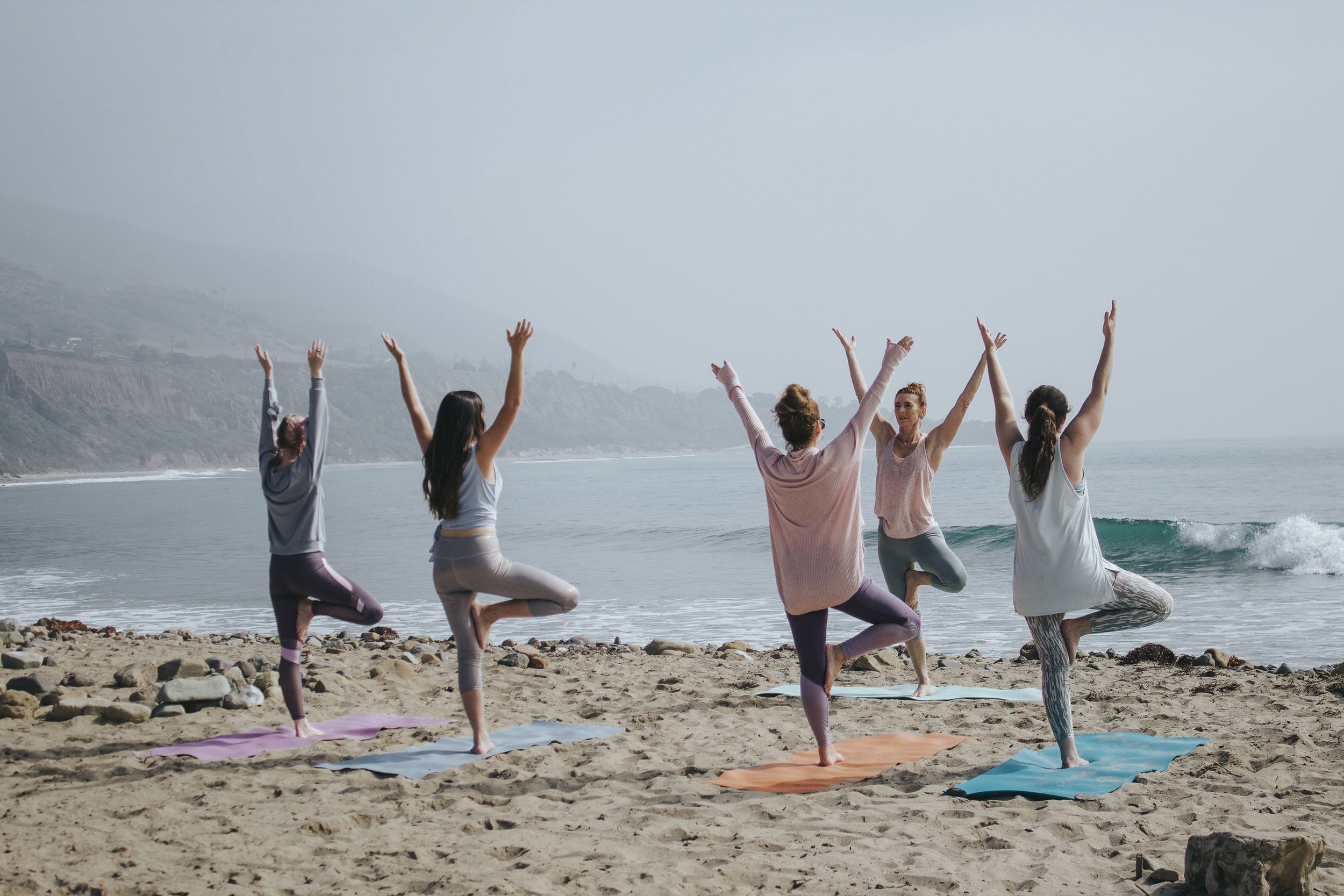 Wow, those were some extraordinary accounts with so much potential for this year and the healthier you! Remember the goals you want to achieve for 2022 are achievable, especially with support, further education or training, advice, and services designed with your goals in mind. Although this month's 12 IG accounts have no affiliation to Flipflops2chanel, we appreciate their content and creative sources behind the screen. So please enjoy, follow, and support one or all of our IG's to start healthy 2022. We believe a healthy you creates a healthier world.