Every month, we highlight 12 individual accounts from Instagram to promote positive mindsets and empower people to live healthier lifestyles.
This September has brought a new season (Fall). With a new season comes new reasons to conquer fears, change adverse situations into conquerable goals, and move towards the vision of yourself that will fulfill your purpose and expand your horizon.
With those thoughts in mind, we have gathered our list, hoping that those in need find the resolution to the conflicts barring their future in pain and replacing it with happiness instead.
Listed in no special order and with no affiliation beyond that of uniting positive connections, we present you with September 2021 (12) Instagram shoutouts:
The following accounts are full of content designed to promote a healthier mindset and lifestyle. Although social media can have negative effects on people, it can also completely and positively alter the course of life.
This month, flipflops2chanel wants to focus on accounts that make it easy to justify using social media platforms as a valuable tool in the fight against all things hindering progress like lack of support, education, or caring professionals. Thus, we begin with a life coach who wants to help people gain empowerment through adversity and supports, teaches, and cares as she does it!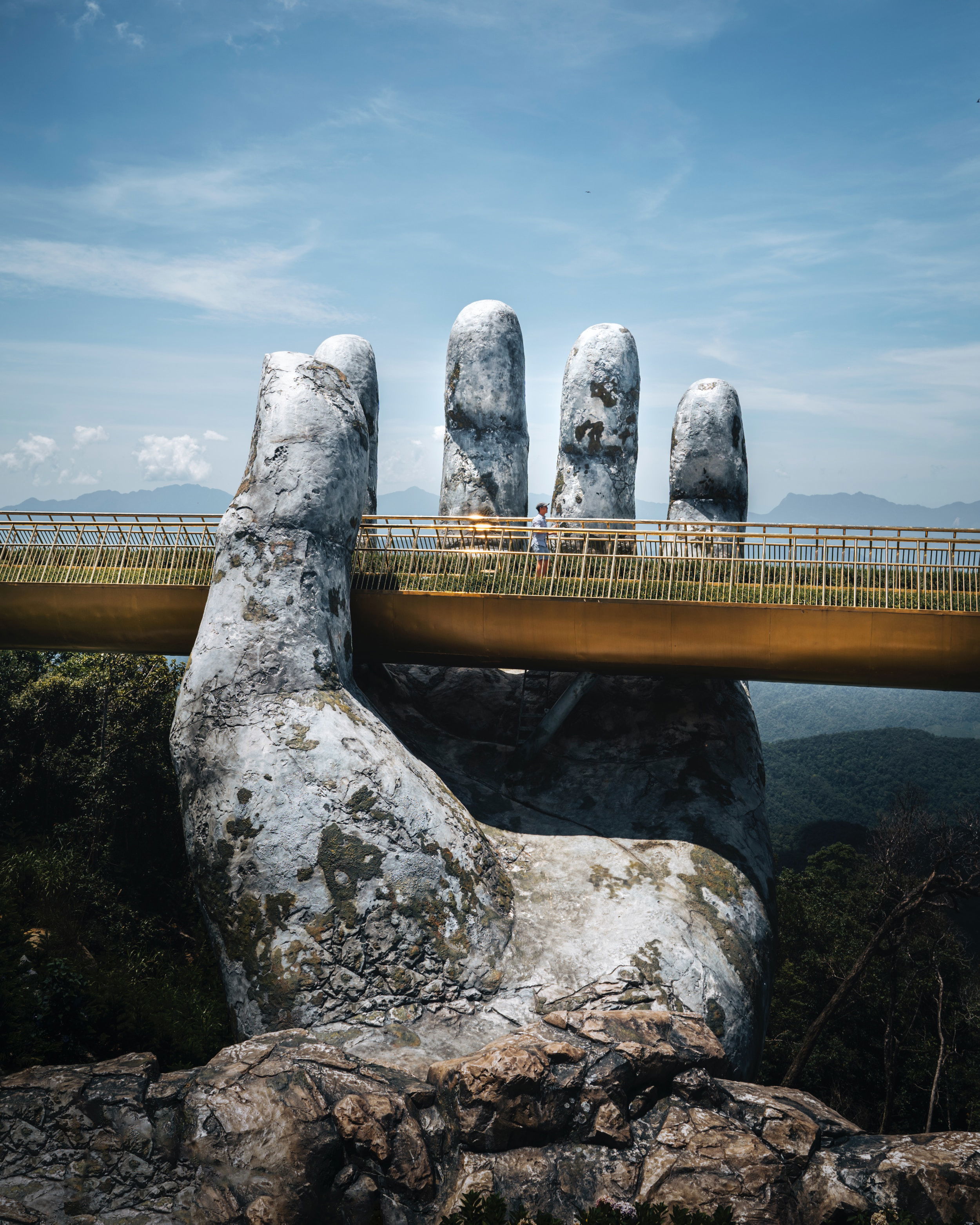 Mightypersectives | Life & Mindset Coach Stephanie
Stephanie | Life/Mindset Coach (@mightyperspectives) • Instagram photos and videos
Empowerment is a beautiful thing to find. But, unfortunately, many people live in pain and lack the know-how or desire to fully enjoy the benefits awarded to those in control of their mindset and lifestyle.
A personal coach can help with those needs. Enter Stephanie from Stephanie | Life/Mindset Coach (@mightyperspectives) • Instagram photos and videos.
Her fundamental understanding of "Owning it" is evident by content filled with motivational support and advice.
However, her thoughtful way of sharing information about complicated situations or mental ailments like anxiety has us following her account and appreciating every second of it.
Learn more about emotional triggers, self-care tips, and the art of moving forward to achieve the impossible.
You can also find Stephanie at facebook.com/mightyperspectives; if you prefer Facebook interactions. Please don't miss the opportunity to talk to a caring Life Coach in tune with people seeking positive life skillsets to make changes in their personal, mental, physical, or financial issues.
Nicole Impala | Health & Fitness Coach and PCOS Warrior
Nicole Impala (@nicoleimpala_dogmom) • Instagram photos and videosDog Mom to Remy | Linktree
According to Polycystic ovary syndrome (PCOS) - Symptoms and causes - Mayo Clinic, PCOS (Polycystic Ovary Syndrome) is a hormonal disorder most commonly found in females of childbearing age. Once diagnosed with PCOS, doctors usually recommend more testing. They look for issues ranging from sleep apnea, infertility, anxiety, and depression to blood pressure, glucose tolerance, heart disease, and other likely complications that may arise from this condition. Please research more about this subject, especially if you have symptoms like irregular periods, excess androgen (a male hormone that promotes facial and body hair, severe acne, and baldness), or polycystic ovaries.
We had to share that critical information to introduce this kindhearted dog mom, motivational fitness expert, and PCOS warrior who spreads awareness with humor and love.
Nicole Impala is an excellent example of how adopting a positive mindset can influence changes with positive results. Thus, we cannot get enough of her comedic yet encouraging approach to life.
Click the links above for her Linktree account to take you to her Tik Tok or Instagram accounts. Please click the link below for additional information about Nicole Impala and her Team Beachbody coaching services.
Nicole Impala (teambeachbody.com)
Thank you, @nicoleimpala_dogmom, for bringing kindness, laughter, and awareness while sharing your journey along the way. We see and appreciate you!
Nik Hyland | Holistic Wellness & Virtual Retreat
Nik Hyland (@nik_maree_xo) • Instagram photos and videosVirtual Retreat 2021 — THE HEALTH HUB (health-hub-online.com)
Nik Hyland is a woman on a mission to bring self-love, health, and holistic wellness to people seeking more out of life. Her content reflects a calming state of mind with serene images of nature, family, and an abundance of hope.
The opportunity to get the experience of a retreat from the comfort of your home is available on September 11, 2021. This virtual retreat is only $15.00 AUD; however, we were pleasantly surprised to learn that the proceeds/money will be donated to a charity called Nutrition Plus.
They are an Australian and New Zealand-based charity created to improve the health of Indigenous and other disempowered people. They provide funding, education, and the promotion of healthy eating choices. However, they do so much more, so check out the link below if you are interested in learning more about this charity.
Nutrition Plus – Australia wide charity whose purpose is to improve the health of Indigenous Children
Although this drive is ending soon, we hope sharing it will encourage another drive soon or for more people to find ways to support causes like these and people like Nik Hyland. Her level of skillset and consideration for others impresses not only us but also the people who comment on her post.
We hope you enjoy the content found @nik_maree_xo and find it helpful to positive growth.
Hopemysmilemakeyousmile | Mental Health Service
Projectsmilewithme Hmsmys (@hopemysmilemakeyousmile) • Instagram photos and videos
HopeMySmileMakeYouSmile.org is dedicated to educating people on mental health topics with FREE one-on-one or group counseling, seminars, interviews, and sharing resources for those in need of professional help.
This organization was started by a certified Mental Health First Aid Counselor with certifications in Grief/Bereavement counseling, Mental Health Awareness, Drug/Alcohol Awareness, Depression Awareness, Children Mental Well-being, Psychology, and Anxiety Awareness.
In May 2020, their son committed suicide which could have sealed their heart in anger. However, the complete opposite happened; it became their reason to ensure people have the support needed to overcome many of life's most difficult challenges.
We want to take a minute in remembrance of the loss of their child and acknowledge the special kind of person who can transform a terrible heartache into endless compassion for others in pain.
The link below is for their website with articles discussing topics like anxiety, grief, suicide, PTSD, and depression. We fully support and recognize all of the efforts on their behalf and hope you reach out to open arms ready to help.
HopeMySmileMakeYouSmile - Mental Health, Mental Illness
Thank you, @hopemysmilemakeyousmile, for all you have done and all you continue to do to help others and break negative stigmas related to mental health.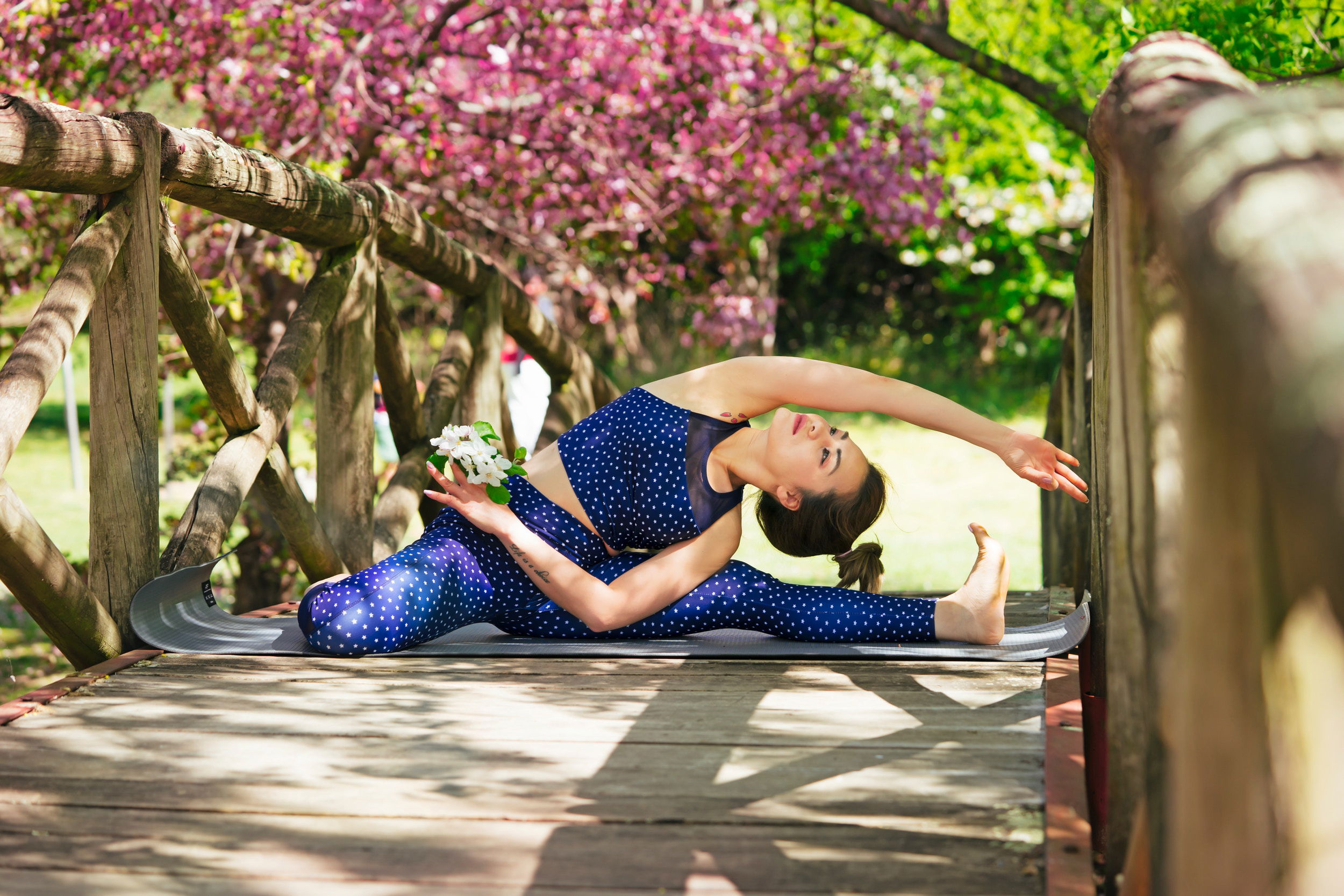 Katrina Zawawi | Yoga Studio, Author, & Holistic Coach
Katrina Zawawi (@kundaliniwithkatrina) • Instagram photos and videos
www.facebook.com/kundaliniyogameditationnutrition
Do you want to break free from patterns of abuse but do not want to take traditional routes? The aspect of finding several kinds of treatment sources through media platforms like Instagram is a beautiful thing, especially when people like @kundaliniwithkatrina are waiting to help. Her content is educational and designed to transform your life, whether emotionally, physically, mentally, or all the above.
Perhaps you want to lose weight and would like to try the holistic approach. Her new book called, "60 Holistic Ways to Get Slim and Stay Slim" by Katrina Zawawi has recently been published and can be found at Amazon.
Or by following this link: 60 holistic ways to get slim & stay slim - Never diet again: How to naturally lose excess fat without strict exercise and diet regimes. An intuitive weight loss journey - Kindle edition by Zawawi, Katrina. Health, Fitness & Dieting Kindle eBooks @ Amazon.com.
This book includes information on how to lose weight without diets or extreme exercise regimes naturally. It also discusses how large corporations manipulate innocent people into eating unhealthy because their interest is profits over health.
Katrina Zawawi is an experienced yoga teacher invested in improving the emotion connected and affected by our physical state through positive mindset transformations and nutritional education. Still, there is much more to this new author, so please check her out to learn what she can do for you today.
We take our hats off to you, @kundaliniwithkatrina, and appreciate the beautiful details you put into all of your content!
Kalpna | Psychotherapist (@wellness_thinking) • Instagram photos and videos
We had to highlight this account this month because, with Covid related complications like financial or emotional stress on the rise, professionals that offer discounted rates should be applauded when they set aside greed to help others.
After further researching @wellness_thinking, we learned that Kalpna Hirani is a registered member of BACP (British Association of Counselling and Psychotherapy), offering reduced rates for counseling and psychotherapeutic services due to the financial and emotional burdens people are experiencing due to covid.
We say cheers to Kalpna Hirani for understanding mental health care needs and the financial burden it may impose on the less fortunate is critically misaligned. The following link is to the Wellness-thinking website, where you can get more information about services, costs, and treatment plans.
About Counselling & Psychotherapy (wellness-thinking.com)
Breaking stigmas related to mental health is a top priority for psychotherapist Kalpna Hirani of @wellness_thinking, and she offers therapeutic services catered to your individual needs.
We kindly suggest you check her out for a further review of emotional well-being content and a possible match for your mental health care needs.
Dr. Eleanor Bryant | Health & Wellness Website
Dr Eleanor Bryant (@live.eat.yourself.happy) • Instagram photos and videos
Dr. Eleanor Bryant is a senior lecturer at the University of Bradford (UK). If you follow the link below, you can learn more about her research and profound understanding of the psychology behind our health and eating behavior.
Dr Eleanor Bryant, Senior Lecturer at the University of Bradford
Although her IG account is relatively new, it is comprised of educational posts advocating mental health awareness and living a healthier lifestyle.
If you search for content related to mental health and weight loss plus other empowering aspects, @live.eat.yourself.happy is the IG account for you.
Rise Center for OCD & Anxiety | Mental Health Service
Rise Center for OCD & Anxiety (@riseocdandanxiety) • Instagram photos and videos
Are you battling anxiety or another mental health condition/disorder? Do you enjoy learning about self-care, mental health tools or tips, and other informational topics about living a healthy lifestyle?
If any of this applies to you or someone you know, please check out @riseocdandanxiety for uplifting content from trained professionals in OCD and anxiety disorders.
Please follow the link below to make an appointment or seek career opportunities with Rise Center for OCD & Anxiety.
Exposure & Response Prevention | OCD & Anxiety | New Orleans, LA (riseocdandanxiety.com)
Email: riseocdandanxiety.sprucecare.com
Phone: (504) 977-2229
Located in New Orleans, LA. USA but with services like individual therapy, intensive OCD program, and telehealth options, availability for treatment options can be used right from the comfort of your home.
Walking Towards Self-Awareness | Therapist
Walking Towards Self-Awareness (@wtsa_therapy) • Instagram photos and videos
Are you struggling with trauma recovery or a mental disorder and want to learn about techniques or exercises to improve your mental health care?
Walking Towards Self-Awareness (@wtsa_therapy) is an Instagram account offering resources along with motivational and educational content related to mental health care. Learning and using coping skills, guided exercises, mindfulness, and awareness is key to changing bad habits into good ones. Luckily that's exactly the kind of materials you will find on this page, plus so much more.
This Los Angeles-based registered social worker promotes skillsets and strategies in individual, family, or child/adolescent therapy settings. Learn how to transition from life-altering events with a therapist who wants to help you reach your desired goals and find the best version of yourself or your loved one.
The link below is to more content like her podcast and blog.
For more information, please see their website or click on the link below.
We appreciate the efforts made by @wtsa_therapy because she represents the benefits of social media platforms by guiding and supporting people on their mental health care journey.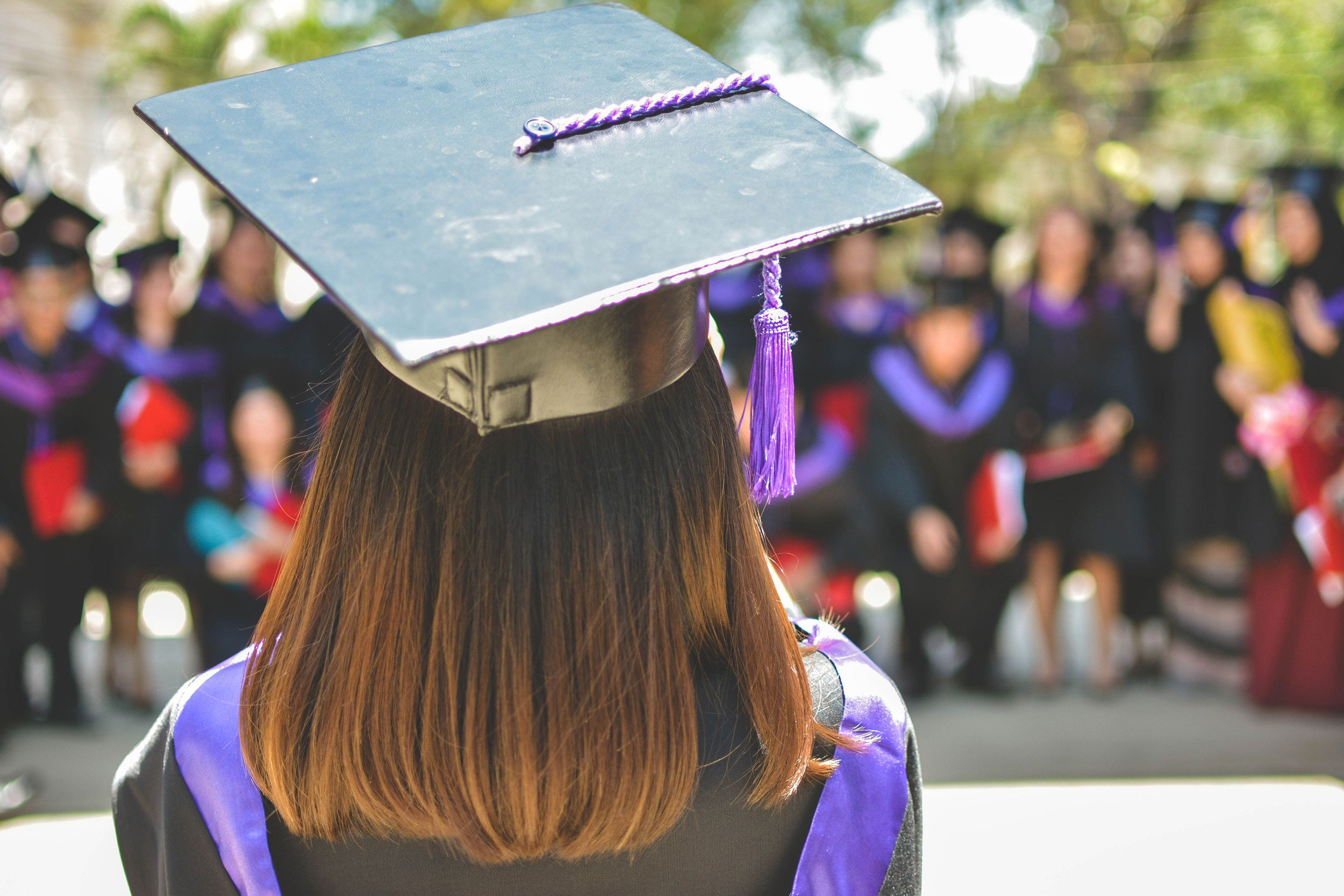 Teenspire Global Mission | Youth Organization
Teenspire Global Mission (@teenspireglobal) • Instagram photos and videos@teenspireglobal | Linktree
Teenspire Global Mission is a youth organization focused on empowering the youth, clean energy, gender equality, mental health, and furthering the education of impactful issues surrounding young people globally, 116 global partners to be exact.
Below is a link to their website, where you can find out more about @teenspireglobal.
Positive youth development programs I Teenspire Global Mission
Please head to their Instagram page when you want to read inspiring quotes, stories of success, educational advice, and tips for health and prosperity.
Or to further learn about events, volunteer opportunities, and more insights into many issues plaguing society right now. Either way, you are sure to learn something new or be able to help others.
We thank all who raise awareness and support causes to empower the powerless so thank you @teenspireglobal and another big thanks to everyone else who is stepping up to help missions like this too.
You are all creating change makers of the future and we wish the best for everyone! Especially to the kids, you are capable of more than you know so take advantage of learning opputunities whenever they are available.
Shades of Healing Therapy PLLC | Therapist
Shades of Healing Therapy PLLC (@shadesofhealingtherapy) • Instagram photos and videos
Diamond Rodgers is a licensed marriage & family therapist that services Las Vegas, NV, specializing in culturally competent therapy, women's issues, family and couples' therapy.
She uses meditation, mindfulness, and art therapy techniques in easy-to-follow steps. Moreover, she shares detailed information about the advice she offers and not just a meme. For example, her post on "5 Reasons Boundaries Are Important" answered the why, how, what, who, and when questions of the post itself. As a result, we learned why boundaries are important, how to incorporate them, what boundaries are, who needs them, and finally, when we should set boundaries in general. All of which helps us understand the content and easily use techniques too.
Check out @shadesofhealingtherapy to see more content about stress management, inspirational quotes, and all other material related to living a happy life. However, you can also see her website (linked below) for more information, resources, and a blog section you may find helpful.
Counseling Blog | Teletherapy for Individuals & Couples | Las Vegas, NV (shadesofhealingpllc.com)
Shades of Healing PLLC is now offering teletherapy services, so even with issues like covid limiting the options of in-person appointments, anyone can still receive the help needed.
We hope people in need of a professional therapist feel free to reach out to @shadesofhealingtherapy on their Instagram platform or by their website because a healthy mind is critical to a healthy body and happy life.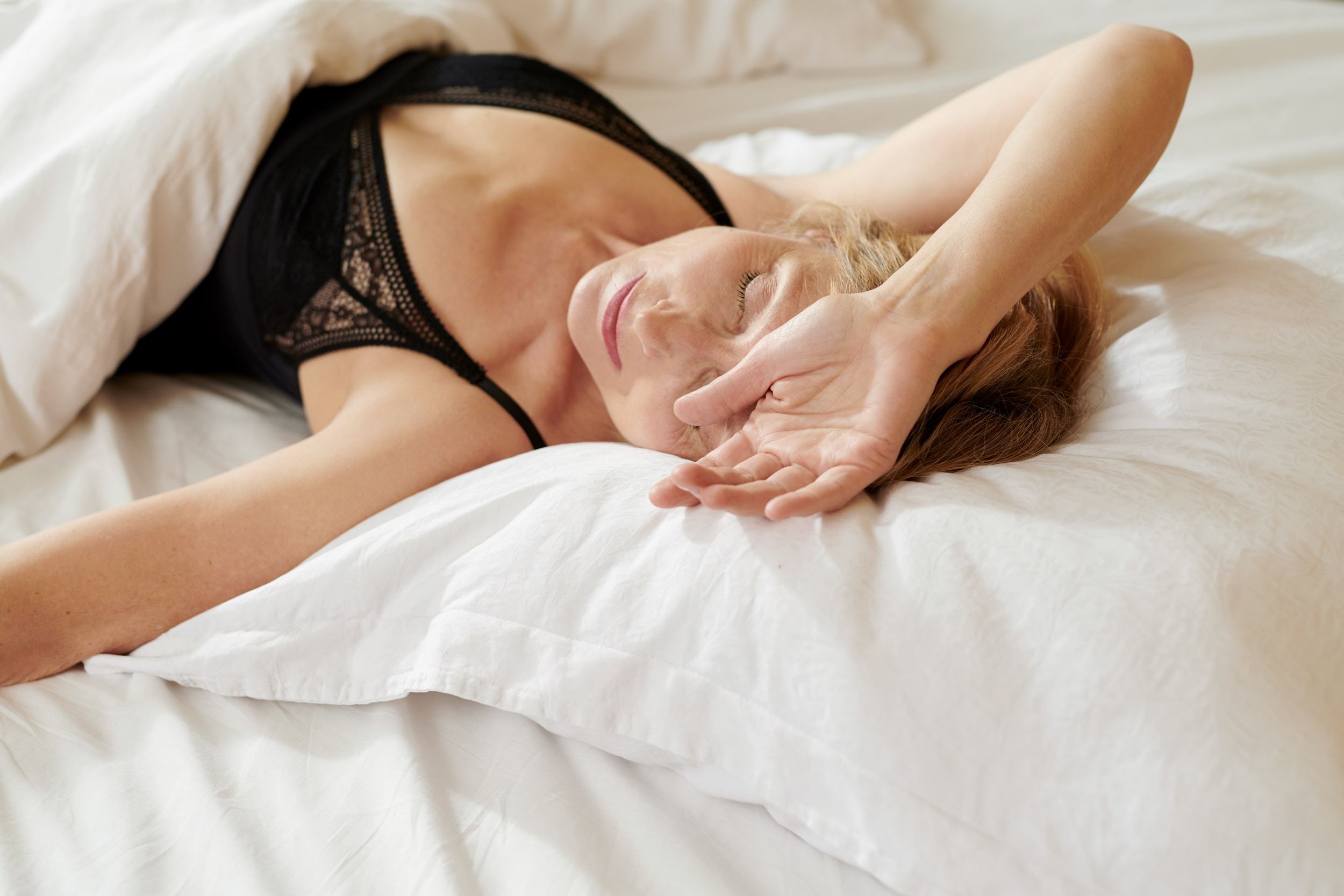 LiveLight | Sleep & Wellbeing | Health & Wellness Website
LiveLight | Sleep & Wellbeing (@livelightclub) • Instagram photos and videos
LiveLight is a new company with concepts and products designed (or in production) to unite the benefits of technology with the needs of those experiencing poor sleep aiming to promote healthier mental well-being.
The change that LiveLight wants to bring is empowering others to help their mental well-being with relaxing tools, products, and services, all of which can potentially help millions of people. We had to invite you to their social media platforms this month in hopes that these changes are what you or someone you know may find useful.
This innovative company uses technology to create products that help people get a good night's sleep to enhance their overall mental well-being and happiness. Intrigued?, Because we sure had questions, and once you learn more about the people behind this empowering company, you will want to know more too.
Please follow the link below for more information about the technology this unique team is cultivating for the betterment of sleep habits and mental health care needs everywhere.
LiveLight – Helping real people live lighter (livelightclub.com)
We enjoyed reading some articles from their blog section as learning about the effects of something we do every day (sleep) is essential to supporting a healthy lifestyle and mindset.
FF2C encourages those searching for more rest to explore this site and further research the potential benefits for conditions like anxiety.
We wrap up our September issue of gram glimpse with appreciation, support, and hope for all those mentioned and those seeking to make positive changes for a healthier and happier life.
Please don't forget to subscribe and follow our Instagram account, Flipflops2chanel - FF2C (@flipflops2chanel) • Instagram photos and videos, for survivor power articles, educational and resourceful content about serious issues like mental health, abuse, and much more.