Shape up September is about recognizing when our body or mind is unhealthy and utilizing diverse ways to get back in shape, mentally or physically. Mental and physical health are two factors that we have to monitor consistently because they face daily challenges that can limit or preclude our future. For example, one or two days of sadness or feeling depressed can snowball dangerously when not addressed.
Another reason to focus on shaping up this September is to establish healthier mindsets before the holiday parties start. Thus, improving the chance of long-term success, especially if weight loss is your ultimate goal. Yes, the holidays are quickly approaching, raising temptations for candy or savory meals. Although people usually wait for their NewYears' resolution to focus on getting in shape, we think preparation is key to winning this battle.
FF2C believes that with preparation, education, and a little help from this month's Gram Glimpse features, anyone can shape their body and mind. Our five features are individuals, businesses, or services that offer unique ways to help you shape up mentally and physically this September and beyond.
Shape Up September
1) Linnea Villelli (@linnea_villelli) • Instagram photos and videos
2) Cassie Allen, LCSW (@cassiecaresfortrauma) • Instagram photos and videos
3) Upsoul Center (@upsoulcenter) • Instagram photos and videos
4) Pilates with Kellie (@pilates_kellie) • Instagram photos and videos
5) Tricia Boutte (@thefiitbeancounter) • Instagram photos and videos
Finding reliable resources focusing on healthy ways to get or stay fit is vital to becoming the healthiest and happiest version of yourself. Please enjoy learning more about these features and the service they provide. However, please consult your doctor before making changes to your health care regimen to reduce the chances of any adverse effects of a diet or other health-related change that may not suit you.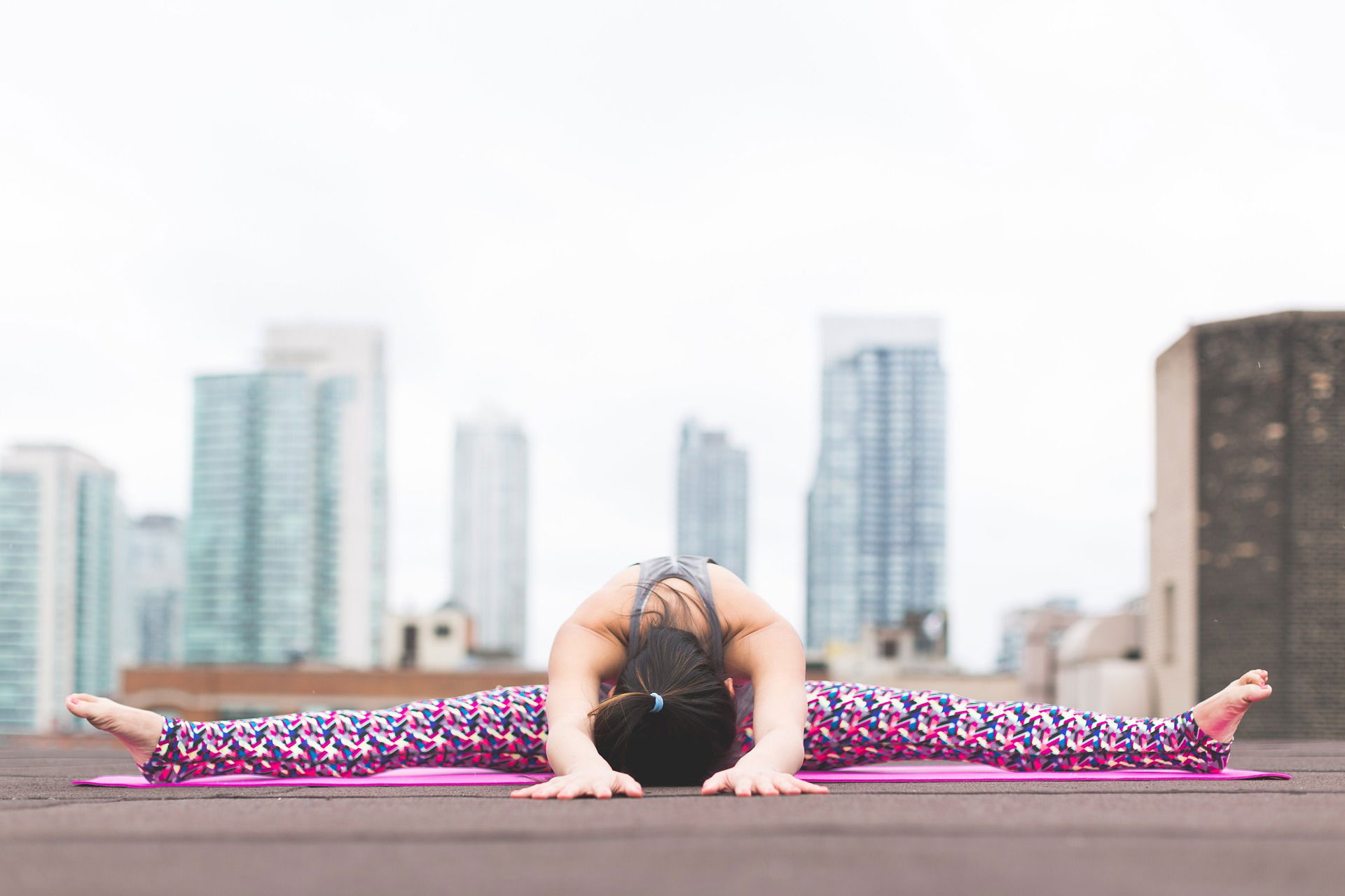 IG: Linnea Villelli (@linnea_villelli) • Instagram photos and videos
Linktree: Linneav11 | Instagram, Facebook, TikTok | Linktree
Linnea Villelli is a mom, wife, entrepreneur, breast cancer survivor, and our first feature this month. As a hard-working family woman, she surrounds herself and those lucky enough to know her with happiness, health, and positive outlets to optimize those areas. We had to share this vibrant woman's story because she is a fighter and does it beautifully.
Linnea's Instagram content has cute jokes, motivational memes, and helpful health-related information. But that's far from the only remarkable thing about her page. As a female empowering site, FF2C adores women who fight when the odds tell you to quit, and Linnea does this and helps other women do it too.
Pruvit is one of the affiliates you'll find her talking about on Instagram. The company has a line of pure therapeutic Ketones that are naturally made and designed to benefit low-carb ketogenic diets. Reach out to @linnea_villelli for more information.
Another aspect of content you'll find when visiting Linnea's Linktree is female empowerment in the bedroom. Women are multi-layered individuals with a multitude of unique needs. Some are related to sex; although this is a sensitive matter, it's also a natural part of life. Therefore, we share it with those who value safe spaces for women to discuss these topics and learn about private products designed to enhance women's lives.
Linnea is a consultant for Pure Romance, and we appreciate her for creating a safe space for women to build happiness in the most private part of our lives. "Linnea's Ladies" is her private Facebook group catering to women only 18+ who are interested in relationship enhancement and intimacy products.
Linnea is also a consultant for Tori Belle Cosmetics which sells innovative false eyelashes amongst other cosmetics. With their innovative products, such as magnetic eyeliner, and their representative's guidance, you can look good even when you don't feel like it's possible.
Please get in touch with @linnea_villelli for more information or place an order for any products she promotes.
2) Cassie Allen, LCSW
IG: Cassie Allen, LCSW (@cassiecaresfortrauma) • Instagram photos and videos
Website: EMDR and Other Therapies — Cassie Allen, LCSW (allentherapy.com)
Our next feature is a loving wife and family woman. Moreover, she's a compassionate Licensed Trauma Therapist, Certified EMDR Specialist, Clinical Social Worker, Consultant, Supervisor, and Trainer. Cassie wants to help people suffering from complex feelings (concerns or issues) related to trauma, depression, anxiety, and more.
We happily share her in this month's issue because mental health affects every aspect of our life, and we think it's critical to sustain it, especially when things are overwhelming and negativity feels like it's consuming you. Living with emotional burdens is strenuous, but you don't have to do it alone.
Therapy is an effective tool to relieve and help people heal from deep-rooted pain. Finding a qualified specialist is the first step in achieving emotional health, and Cassie provides practical tools in addition to the other positive attributes previously mentioned. Cassie uses EMDR (Eye Movement Desensitization & Reprocessing), CBT (Cognitive Behavioral Therapy), and other treatment approaches. Please visit her website for an explanation of each method and contact her for questions or more information.
Cassie Allen became a therapist to help people overcome adversities from traumatic events, and she did it after experiencing the benefits of therapy while undergoing life-changing situations. Therapists that operate in this model have a special shelf in our hearts because, from personal experience, I found that they understand why someone seeks their help in the beginning.
Visit her site or follow her on social media outlets like Instagram, where you can find inspiring posts about hope, different therapeutic options, and content centered around healing through therapy.
3) Upsoul Center
IG: Upsoul Center (@upsoulcenter) • Instagram photos and videos
Website: Upsoul Center | Home
Meditation has been practiced for centuries and, more recently, has become popular in the western world as a way to reduce stress and anxiety. The practice involves focusing on one's breath or a mantra and can be done for set periods or in short bursts. Recent research suggests that meditation may also positively affect decision-making, cognitive function, creativity, and stress levels.
Our next feature is particularly helpful to someone looking for non-traditional therapeutic approaches to health and wellness. The Upsoul Center is an Alternative & Holistic Health Service that customizes your care/treatment to support personal goals and has a team of highly qualified practitioners with the expertise to transform lives.
Meditation is one of the over twenty different treatment approaches they have available. Yes, I counted because the extensive list was so impressive and diverse that I had to learn everything possible, and so you know, Upsoul Center has a wide array of help waiting for you. Other services include but are not limited to; Reiki Healing, Sound Healing, Myofascial Release, Breathwork, and more.
The Upsoul Center has locations in Chelsea and Manhattan, New York, and virtual services are available too. For holistic health, wellness, or professional assistance with personal growth, please contact any of the Upsoul Center's team via their website or social media outlets (linked above for your convenience).
In addition, monthly memberships and gift cards are available and might make the perfect holiday gift for you or someone seeking to change their life in this manner.
One thing that stood out about their website was their "partner with us" page. In it, they share that they are seeking skillful and passionate people to join their network. So check it out if you are a Massage Therapist, Acupuncturist, Chiropractor, Energy Healer, Esthetician, Naturopath, Psychotherapist, Coach, Intuitive Reader, Meditation Teacher, or any related practitioner.
So please visit their site or contact them for more information on these and the many other available services, classes, workshops, private sessions, or training.
4) Kellie Gristchuk
IG: Pilates with Kellie (@pilates_kellie) • Instagram photos and videos
Website: www.reformingfoundations.com
It can be hard to find the time to work out, but fitness experts say that squeezing a workout into your busy schedule is possible if you focus on short-term fitness goals. While long-term goals, like losing 50 pounds, may be daunting, breaking them down into smaller goals makes them more manageable. For example, aim to lose five pounds in two weeks by working out for 30 minutes four times a week.
Tips about weight loss are great but having a professional instructor to guide, educate, and ensure those tips are being done correctly is exceptionally helpful. Therefore, it's our pleasure to introduce our next feature, Kellie Gristchuk.
She's an advanced certified Pilates Instructor who has undergone her physical transformation and now helps other women feel happy, healthy, and strong.
Kellie Gristchuk is an empowering woman because, in 2012, she had Gastric Bypass surgery, changed her diet, and exercise routine, and since then has helped other people do it too.
Health and wellness approaches are different for everyone, and surgery is a necessary part of it for some. Navigating after surgery is not easy, but long-term weight loss and maintenance are possible with support, consistency, and guidance.
Kellie understands this more than most and helps clients with her vast experience and training but, more importantly, with respect and kindness. Body dysmorphia is more common these days, but women don't talk about it as openly or as frequently as perhaps we should, which is another article all by itself. Right now, it's essential to take a moment and applaud Kellie for sharing her story with the hope that she will inspire health.
During her journey, Pilates became a passion, and passionate teachers are the ones that teach you things you didn't know, especially about yourself. So if you've never tried Pilates before, reach out to Kellie with questions or concerns on her Instagram, @pilates_kellie, because you might love it too.
We want to congratulate Kellie for receiving her certification to work with breast cancer patients and thank her for extending her education to serve others better.
She is an inspiration, and her honesty is refreshing, so please visit her Instagram, @pilates_kellie, or visit the Reforming Foundations Pilates & Wellness website for more information like cost, class or service availability, Virtual Pilates on Demand option, etc.
5) Tricia L. Boutte
IG: Tricia Boutte (@thefiitbeancounter) • Instagram photos and videos
Website: www.thefitbeancounter.com
The ability to achieve and maintain good physical fitness is not only about short-term motivation but also about developing the habit of exercising and making it a part of your lifestyle. As we said earlier, having support, tools, and guidance is key to the success of whatever method of health and wellness you follow.
Our final feature for September 2022 is Tricia L. Boutte, a fitness and accounting expert. It's not often you'll find an accountant who can help you get in shape physically and financially, but Tricia certainly has the experience and education to get it done.
Visit her website for bookkeeping, tax preparation, payroll, and other accounting services because financial health affects parts of our lives that exercise can't help.
As a US Army Veteran with a severe back injury, she experienced chronic pain for years before she discovered the benefits of PIYO (Beachbody 60-day program). However, in 2016, she became certified to teach PIYO because she loved and benefited from it so much that she wanted to help others in pain too. Since 2016 her list of certifications has grown, and we admire her dedication to health and education.
Please reach out to Tricia via her website (linked above for your convenience), on Instagram, @thefitbeancounter, or Facebook. Remember to follow her for fun and energetic, motivational posts designed to get us off our feet and in shape.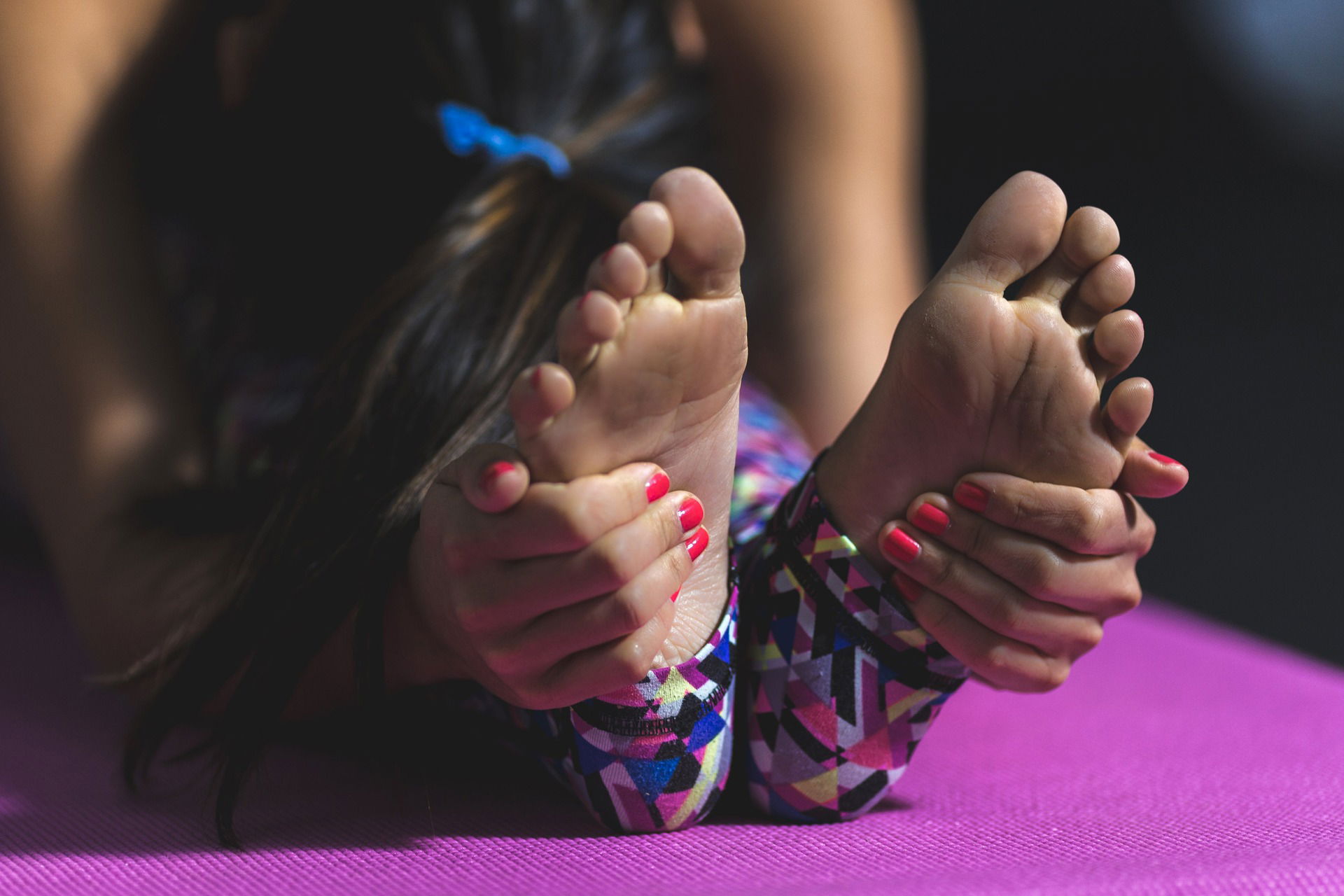 In conclusion, this month's features were highlighted to find healthy ways to get or stay fit mentally and physically. Gram Glimpse is written so you can connect with people or services that empower, educate, or benefit you (our beloved readers). We are not affiliated with our features and make no profit from your purchases of books, services, or products or by sharing these connections in any way.
We ask you always to verify the accuracy of licenses, prices, deals, etc., Be sure to consult your physician when making changes or amendments to your health regimen. The wrong exercise, diet, or mindset could have adverse effects.
Please remember to subscribe, follow, and show love for this month's Gram Glimpse features. We enjoy sharing positive connections from social media outlets and hope healthier, happier, and freeing lifestyles can be formed through them. We wish you the best on your journey to a healthier tomorrow and a healthier you!