Every September is National Suicide Awareness and Prevention Month. Although it is critical to address this issue frequently, the month of September is dedicated to raising suicide awareness and prevention to create a uniform understanding and continued education and support of how to help people with suicide. But the month of September also focuses on breaking negative stigmas related to mental health concerns that can lead to suicidal thoughts or tendencies.
Learning about tools, warning signs/risk factors, and resources currently available for anyone thinking about committing suicide and sharing this information with our loved ones, friends, and even co-workers can potentially save a life.
Many reasons affect a person's decision to commit suicide, all of which might not be discovered, seen or heard until it's too late to change a mind and save a life. Whether that life is a friend, colleague, family member, or even yourself, learning more about suicide prevention is always worth it.
According to the National Institute of Mental Health (NIH), (National Institute of Mental Health, n.d.), statistics show that the overall suicide rate has gone up from 1999 by 35% and that 46% of persons who commit suicide were previously diagnosed with a mental health condition. Those numbers indicate a need to ensure more is done to break any stigma related to seeking treatment or therapy when mental health becomes questionable/concerning, especially if risk factors or warning signs are present.
Although we cannot fully predict who will attempt suicide, we can learn the signs to watch for to better help ourselves, colleagues, friends, or a loved one.
Please remember these Warning signs and Risk factors for suicide prevention awareness. However, there are many other factors and signs to look for besides those listed here. It's important to consult a professional who may better explain or give a diagnosis the situation and to help begin treatment, if necessary.
Warning Signs for Suicide Prevention Awareness:
Talks, writes, or jokes about self-harm or suicide



Drug or alcohol abuse begins or worsens
Extreme or sudden changes in behavior
Suddenly purchases or mentions a living will
Extreme mood changes
Insomnia or excessive sleeping patterns begins or worsens
Drastic weight changes
Sudden disinterest in social activities
Isolating oneself
Giving away possessions
Personal hygiene is neglected
Feelings of hopelessness, unworthiness, or being unsupported
Risk Factors for Suicide Prevention Awareness:
Mental disorder history or concern of undiagnosed disorder

Physical illness/medical condition (like Covid-19) occurs or worsens
A Disability occurs or worsens
Self-harming activities begin or worsen
Experienced loss of a job, money, or investment
Individuals with stress factors from criminal/legal circumstance
Experienced death- The loss could have happened in a non-suicidal setting or by suicide; they both are risk factors and should be handled delicately
Experienced the loss of a relationship
Searching for ways of killing oneself
Previous suicide attempt or has a history of suicide in the family

Suddenly purchases (or has easy access to) a weapon such as a firearm/gun or any other lethal means

Individuals who experienced trauma or abuse
Individuals with circumstances involving child welfare services, proceedings, or settings
Armed forces service members- Both veterans and active service members
Cultural or Religious Influence-

Suicidal acceptance or a related belief system that condones or exalts those who commit suicide and may consider the act noble when suicide is performed to resolve a problem, be it personal, cultural, or due to religious beliefs/influences.

Mental health stigmas-

Stigmas (or ideas/concepts) that create or promote a mindset that does not believe that asking or getting help is acceptable.

Poor or no access to mental healthcare or treatment programs

Access to firearms and other lethal means of death like poison-

According to the National Institute of Mental Health (NIH) (National Institute of Mental Health, n.d.), females used firearms as the most common way to commit suicide at a rate of 31.4% and so did men, at a rate of 55.6%. Therefore, it is critical to remember this factor.
After suicide by firearms for women is suicide by poisoning at a rate of 30%. While after suicide by firearm for men is suicide by suffocation at a rate of 28.4%. So, although men and women share firearms as the most common means of death by suicide, the risk of suicide by other means is still a risk factor worth considering when a suicidal crisis is underway.
Please talk to a professional if you have concerns and for more information about suicide prevention. Even if it's just a hunch that something is not right, call and talk it out to better understand what to do next.
It is critical to get a proper diagnose done by a licensed mental health care professional. Although risk factors and warning signs are two separate categories/entities, they both are telltale signs that something is wrong and that a professional opinion may be helpful or immediately necessary.
Special note about Suicide ideation, substance use, and Covid-19
Suicide Ideation occurs when a person has thoughts, ideas, or concepts that relate to suicide as acceptable and may escalate into seeking the result of killing oneself, especially if proper diagnosis and treatment for recovery does not happen. Warning signs may be seldomly expressed or vocalized, so please act quickly and learn all the ways to be safe from mental health factors that promote a misguided path.
Suicidal ideation can present itself as passive suicidal ideation in which a person thinks about killing themselves.
However, at the other end of the spectrum is active suicidal ideation, which is even more dangerous. At this point of a suicidal crisis, a person's thoughts turn into actively seeking means of killing oneself.
Suicide ideation and substance use are already two risk factors to be mindful of, but due to the Covid-19 pandemic, this challenge is growing more as a widespread cause of concern. Please think about those in stressful positions and be as supportive as possible. Covid-19 stress and substance use in a person prone to suicide ideation is a dangerous mix and a possible sign that something is wrong.
Please speak with a counselor to ensure the safety of a loved one or yourself. FF2C is not a counseling or referral service, but we have listed means to access services, treatment, and other resources relating to suicide for your convenience. We hope those in need take advantage of any opportunity to get help because symptoms of a mental health problem can escalate quickly.
If someone you know shows signs or has risk factors, don't be afraid to speak with a counselor for more information. The services are free and confidential, and it might help reduce anxiety about concerns about suicide.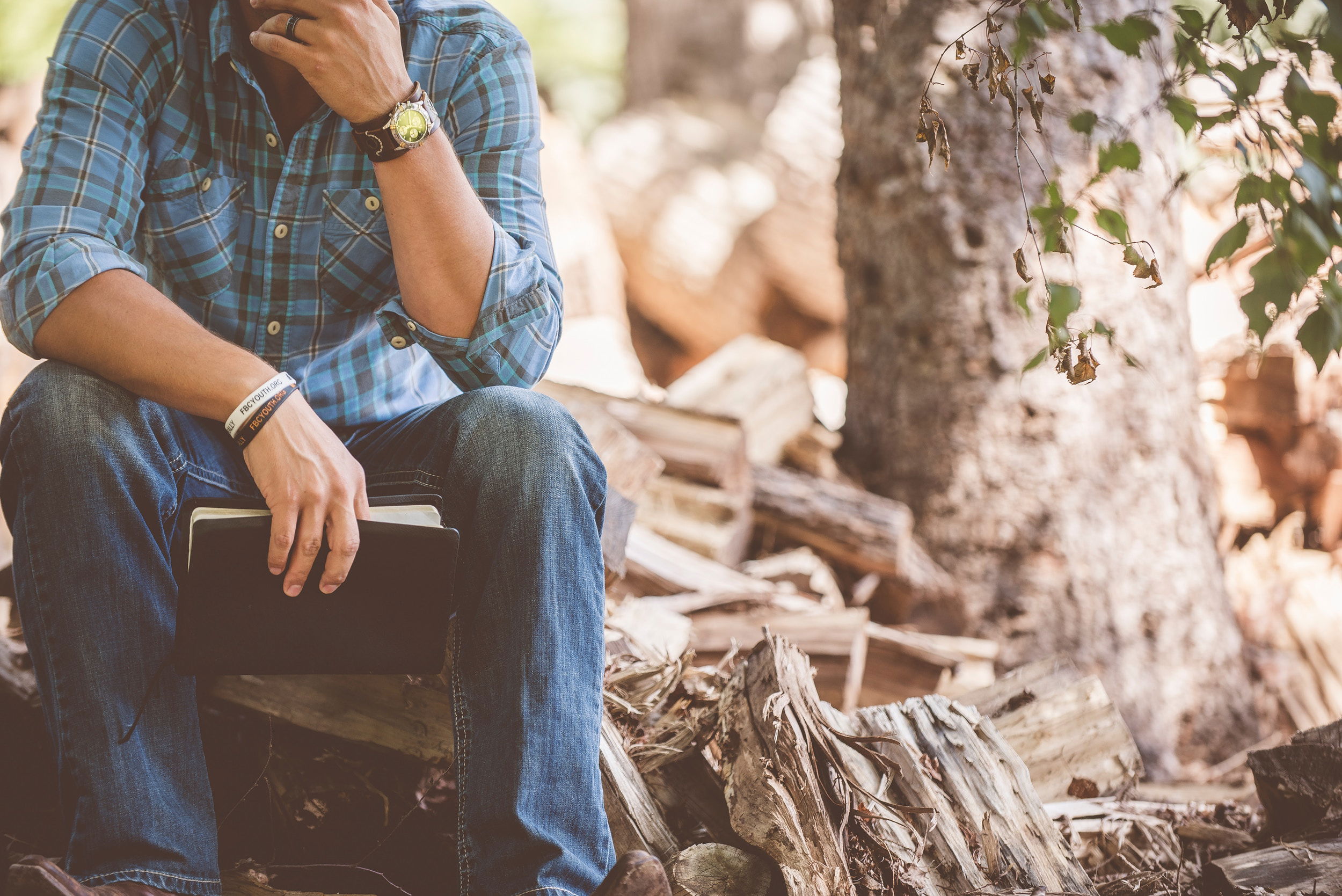 >|Suicide Prevention Tools (SPI)|<
What is an SPI tool, and why should a person with suicidal thoughts, concerns, or tendencies have one?
Safety Planning Intervention (SPI) is a systematic one-page document with coping strategies and resources to use when a suicidal crisis occurs.
A Safety Planning Intervention Tool (SPI) is given following a suicide risk assessment by a mental healthcare professional. After which you and the doctor (or therapist) will complete this form together, they will make a copy and give you the original document to use if a future suicidal crisis occurs. An SPI can be used during a single-session intervention or during subsequent visits, depending on an individual's needs.
Who designed the Safety Planning Intervention tool (SPI)?
Recommended by Suicide Prevention Resource Center as best practice, the Safety Planning Intervention tool (SPI) was developed by Dr. Barbara Stanley, Ph.D., Professor of clinical psychology in dept. of psychiatry and Dr. Gregory Brown, research associate professor of clinical psychology in dept. of psychiatry. They created this comprehensive and easy-to-follow approach to suicide prevention, and we want to thank them for their lifesaving work.
Having an SPI before and during a suicidal crisis can help promote a sense of control over situations or feelings when an individual thinks about self-harm or suicide, so please consider speaking to a professional if you or someone you know can benefit from creating an SPI today.
Important Reminders:
We must emphasize that if you or someone you know is in immediate danger of suicide, please call 911 immediately, do not rely solely on this tool for emergencies! However, please read the section below about 988 and when to use it in relation to 911 suicide emergency changes that are coming soon.

A Safety Planning Intervention tool is not a "no-suicide contract" or substitute for therapy; therefore, please use this in conjunction with other suicidal prevention tools, services, and advice recommended by your therapist.

>|Suicide Prevention Tools (988)|<
What is 988, and who can use it?
Starting on or before July 16, 2022, the National Suicide Prevention Lifeline will have a new three-digit dialing code/phone number. This number is in addition to their current phone number, 1-800-283-TALK (8255), so when you dial 988, your call will be routed to the National Suicide Prevention and Mental Health Crisis Lifeline.
Once the call is answered, a message will play, letting you know you've reached the National Suicide Prevention Lifeline. After that, you may be put on hold, at which point some music will play until a trained crisis worker answers.
They will listen to you with a true understanding of how a problem may be affecting you, plus they are supportive. The representative may mention helpful resources for suicide prevention that can promote a healthy mindset on suicidal thoughts or tendencies.
Please remember that talking about our mental issues can help us, especially when our mental problems are hurting us!
Stigmas have misrepresented mental health issues or conditions for decades. But unfortunately, because of those reminders, many people were taught to keep their problems to themselves or risk being labeled "crazy or unstable" when actually they just need to address trauma, a chemical or environmental imbalance (or issue), or another factor that has nothing to do with that inappropriate and barbaric mentality on mental health care.
For this change to occur, some other things had to change too. Anyone who has an area code with a 988 working prefix will see a mandatory 10-digit dialing change for all local calls in said areas.
What does a mandatory dialing change mean, and who will it affect?
Currently, you can place a local call by dialing the area code + telephone number or just the 7-digit number, and if you forget, your call will still go through. However, beginning October 24, 2021, you will have to dial 1 + area code + telephone number or the area code + the telephone number to complete/connect your calls.
It's also important to note that on or after October 24, 2021, no calls dialed with only seven digits will work for these specific area codes. So you might get a recording stating that you have to hang up and redial the number using the area code plus the 7-digit number being called.
Long-distance calling features will remain the same, as will your telephone number and current area code. There are no monetary expenses (or charges) for these changes, so services, calling rates, and so forth will remain the same too.
988 is not a new area code. Although this may be initially a little confusing to understand, please be patient because these changes have one objective; suicide prevention and awareness, education, and support to save lives!
What should you change or reprogram for implementation of the new 988 dialing system to work smoothly for you?
Besides changing the amount of numbers being dialed for all local calling, you will need to reprogram or modify any equipment programmed using the 10-digit numbers rather than the current 7.
Examples of possible equipment, items, and (or if appliable) services affected by this change:
Fax machines
PBXs or VoIP phone systems
Internet dial-up numbers
Life safety equipment, machines or medical equipment or devices
Alarm systems- Burglar and fire (if applicable)
Security gates or systems
Speed dialers
Mobile/wireless phone contact lists
Call forwarding settings and voicemail services
Business and personal stationery items like your business cards
Website Contact information and advertising materials or products
Personal and pet Identification tags, especially if you travel with your pet
Please remember to change any items not mentioned here by adding the area code (or making all 7-digit numbers in the specific area codes into 10-digit applicable numbers).
Please refer to the North American Numbering Plan Administrator for more information to see if your area code will be affected by this change.
Or click the link below to see the NPAs required to transition to a 10-digit dialing sheet: NPAs Required to Transition to 10DD (nationalnanpa.com)
>|Suicide Prevention Tools (SAMHSA Behavioral Health Treatment Services Locator)
Do you want to get help for substance use/addiction and (or) mental health issues like depression or anxiety but don't know where to turn?
The Substance Abuse and Mental Health Services Administration (SAMHSA) has a free and anonymous tool/source for people wanting to learn more about treatment facilities and (or) treatment options in the United States (or U.S. Territories).
The behavioral health treatment services locator (tool) is easy to use and is designed for anyone seeking treatment for substance addiction and (or) mental health problems near their home or workplace.
Please go to www.samhsa.gov to find the behavioral health treatment services locator.Or click on this link: Home - SAMHSA Behavioral Health Treatment Services Locator, and enter an address, city, or zip code for the nearest treatment facility. Any information you provide will remain confidential and anonymous.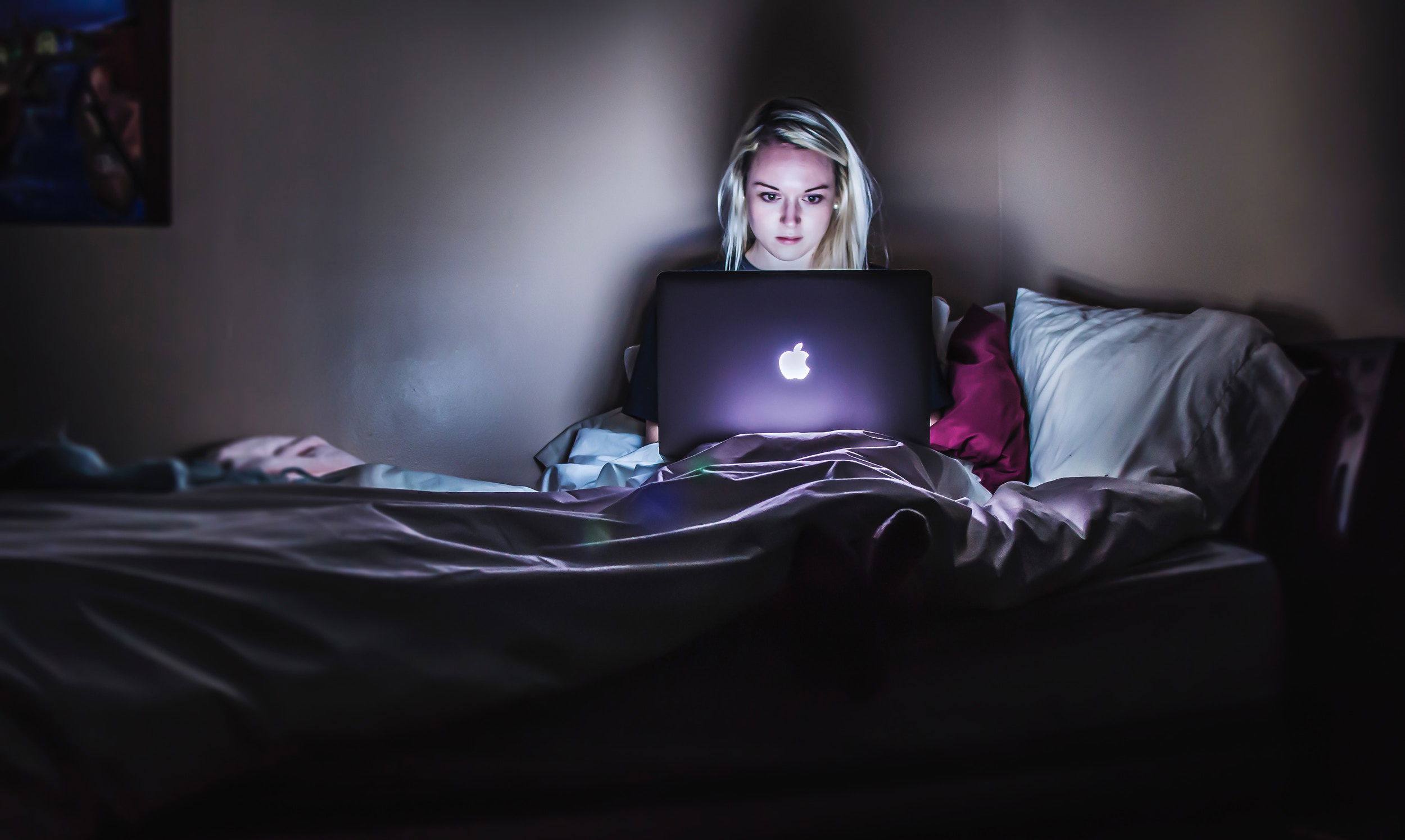 >|Suicide Prevention Tools (NAMI Resource Guide)|<
"Navigating a Mental Health Crisis: A NAMI Resource Guide for Those Experiencing a Mental Health Emergency" is yet another tool ready to help those who are having a mental health crisis and for loved ones of any person in crisis too.
Please download a free copy of "Navigating a Mental Health Crisis" from Nami if you or anyone you know can benefit from having a guide that can help you learn how to better address mental health emergencies like suicide. In addition, this tool can help people understand what a crisis is and the steps that may be involved.
Learn how to prepare for a mental health crisis, what to do while it's happening, and what to do afterward by following the link below or going to the NAMI website: www.nami.org
Navigating a Mental Health Crisis | NAMI: National Alliance on Mental Illness
-Suicide Prevention & Crisis Apps-
Suicide prevention apps are not a substitute for professional mental health care services but can help those looking for non-emergency-related tools to help deter suicidal thoughts, feelings, tendencies, and so forth during a suicidal crisis.
The following suicide prevention apps are entirely free of charge, easy to use, and designed for use on iPad and Android devices.
Please keep in mind this is only a fraction of available suicide prevention apps on the market today, so options for finding a good match for your individual needs are always only a few clicks away.
September 2021 | Suicide Prevention/Crisis Apps
Why do we recommend having a suicide crisis/prevention safety plan app even after recovery?
The idea of being prepared for a suicidal crisis long after the emergency has passed is not farfetched. However, if you think it is, please take a moment to reconsider the benefit of having support in the blink of an eye.
It is critical to get the right help at the right time because a suicidal crisis doesn't happen on a schedule, and sometimes the feeling occurs so quickly that the idea of reaching out becomes yet another thing to worry over. Therefore, we recommend keeping access to your SPI tool or app even after recovery is successful.
Keep your tools until you are entirely comfortable with the idea of relying on other means of getting help should suicidal thoughts come back, like immediately sharing concerns with your doctor or a loved one.
-Suicide Prevention Apps and Features-
Suicide Safety Plan by Inquiry Health LLC (Medical)- Stay Safe During Suicidal Crisis- App
Features:
-A safety plan template similar to the written safety plan done with a doctor/licensed mental health care provider.
-A fully customizable suicide safety plan that helps people cope during stressful moments with strategies to overpower urges, thoughts, and feelings that support suicidal ideations or the desire to commit suicide.
-Customize your warning signs, coping strategies, reasons to live, contacts, and places for distraction to preferences that work best for you with the click of a few buttons.
-The Guide section has emergency contact quick call buttons for 911, Call Helpline and quick location buttons for "Find Urgent Care," and finally, the "Find Emergency Department" button.
The Lifeline National Suicide Prevention App
Canada's National Suicide Prevention and Awareness app supports those dealing with suicide and people coping with a loved one who has committed suicide.
The app provides support for the education, awareness, and prevention of suicide. Although it's a Canadian app, anyone around the world can use it.
Features:
-Global Online Resources are designed to promote suicide support by providing educational awareness and prevention of suicide with tools and strategies available 24/7.
-Guide for family and friends after a suicide attempt has been made.
-Support for survivors bereaved by suicide.
-Online Chat Lines are listed separately for youths, Canada, United States, International or live chat rooms. Please remember to follow safety protocol when using any chat or social feature, such as never agreeing to meet in private and (or) giving personal information away (unless it's a professional service and safe environment to do so).
-An "After Suicide" Section has a Toolkit for schools with more awareness and prevention information related to suicide-One-touch dial to call or text Suicide Crisis Service Helplines
-A "Need Help" section simplifies searching for professional help and incorporates things like self-management, coping mechanisms, and E-Counseling.
Suicide Safe by SAMHSA- A Suicide Prevention App
The Suicide Safe App by SAMHSA (Substance Abuse and Mental Health Services Administration) is specifically designed for primary care and behavioral health care providers. However, we included it as a reminder of the dedication to helping promote safe and healthy people worldwide.
Features:
-A free resource from SAMHSA with patient-focused materials such as SAMHSA's Behavioral Health Treatment Services locator designed to offer referrals to patients quickly and efficiently.
-Great tool for people in the mental health field because in addition to templates for crisis planning cards for patients/clients are tips on how to better communicate with patients/clients and their loved ones.
-SAFE-T approach: learn what it is (just in case you don't), why and how it helps, and then explore interactive case studies to best incorporate this tool when helping patients/clients.
-Conversation starters have sample language with tips about talking to patients/clients about suicidal ideation, treatments, and more.
The Got Your Back App is designed to promote awareness and prevention of teen suicide and (or) mental health issues. In addition, they highlight areas of concern for children such as bullying, suicide prevention, and mental health.
Features:
-A mood tracker (personal journal)
-A customizable "My Squad" section- Just fill in your contacts to create your own support group/squad of people to contact and also send prefilled texts to them so they can immediately know how to respond.
-A customizable Safety Plan-Resources such as the Crisis Text Hotline, 911, My squad, or The National Suicide Prevention Hotline
-"Calming Activities" section has methods to destress such as the counting exercise, deep breathing exercise, refocus, or visualize
-A "Find Services Near You" section
Support Note from FF2C-
If you feel isolated, have no friends or loved ones, and have difficulty finding help, please try another app, another chatline, helpline, teletherapy, or email the resources mentioned here.
Please do not listen to negative thoughts, emotions, or ideations that promote suicide. In moments of extreme stress, frustration tends to mount, and logical thoughts may get overwhelmed by the symptoms of a mental, environmental, physical, or another factor that the individual may not be aware of, so please continue to seek help until you or your loved one are healthy and safe.
Treatment options, support, and resources will vary. We suggest (implore/beg) you try different means if necessary because giving up should never be an option. We hope that more people who have personal experiences with finding it difficult to locate help with these issues find a new source of empowerment by helping this cause themselves.
When you are safe and healthy enough to contribute, please consider these possible ways you can help with this cause:
Sharing your story- Many online forums encourage this as a source of mutual empowerment and encouragement. You can share discreetly, anonymously, or publicly. The power is in your hands and what you can do with it is truly unique. An old saying implies hurt people only hurts people, but we believe there is more to that saying. Hurt people can also help other hurt people, and that's why we implore people who need it to get help. We need you to make things better for everyone, so please never give up or lose hope!
Creating awareness for people like yourself- Be it based on gender, age, religion, or whatever criteria best fits your experience/agenda
Make financial contributions to services or charities that support suicide prevention and awareness causes
Speak at events- This can be done locally, online, or nationally
Be a good listener when you see warning signs or risk factors showing up in others and advise them to get help if necessary
The list of ways you can give back is endless; however, committing suicide is not. It is a final act that can be prevented with all of us pulling our resources and dedication together for each other's sake.
If you are experiencing any warning signs or risk factors of a suicidal crisis, please remember that you are not helpless, worthless, or anything less than a person experiencing a mental health issue. With the right help, things can get better.
FF2C hopes you find strength with the many other people suffering from the same feelings because you are not alone. We hope your mindset focuses on getting diagnosed (if applicable), treatment, and recovery rather than subject yourself to suicidal ideation or believing that suicide is the only solution because it is not the only solution at all.
Please speak to a professional or one of the many crisis counselors ready to help you with any problem you are facing. Counselors, therapy, and other mental health experts can help by potentially giving you a fresh perspective on whatever situation/issue you are going through, so we beg you to take advantage of every helping hand available whenever it's needed.
-Suicide Treatment-
Suicide treatments will vary from person to person and may require in-patient or out-patient services, medications, or none at all, plus several more factors come into consideration when it's time to outline the best course of treatment and recovery.
NAMI says that Psychotherapy can help, so services like behavioral therapy and dialectical behavior therapy are recommended. Therapeutic services such as these can help you learn how to use coping skills, recognize patterns of thinking and behavior like suicidal ideation and substance use/addiction, and much more.
If you have a mental illness and a substance use addiction/affliction, please remember you are not alone. According to SAMHSA, nearly 1 in 12 adults in the U.S. have a substance use problem/disorder.
SAMHSA also shares statistics showing 20% of suicide deaths in the U.S. have Opiates like prescription painkillers in their system. In comparison, another 22% of deaths by suicide have alcohol intoxication, Substance Use, and Suicide: A Nexus Requiring a Public Health Approach (samhsa.gov).
To learn more about what kind of addiction treatment services are available for drug and alcohol addiction (or substance use), please see the resource below for the National Drug Helpline and website. As we repeatedly and very intentionally keep implying, help (or treatment) can come from many sources. Therefore we encourage speaking to a professional, calling a helpline, or using tools like apps for suicide prevention and treatment locators to promote an empowering mindset during challenging circumstances.
To find a treatment or to get more help from a referral agency, please follow the SAMHSA's link to their "Find Treatment" page: Find Treatment | SAMHSA
-Resources Related to Suicide and Mental Health-
1) The National Suicide Prevention Lifeline
Anyone suffering or having feelings about depression, suicide, or just needs to talk should call the National Suicide Prevention Lifeline (for immediate danger, please call 911). The National Suicide Prevention Lifeline is a toll-free and confidential service offering support in over 150 languages.
Caring counselors are standing by 24/7 to help those with risk factors or warning signs of suicide plus other mental health challenges. They will listen in confidentiality and offer advice and resources that best match you or a loved one's needs.
If you are in immediate danger, emergency services may become necessary. The counselor will recommend it and speak with you about the process, what to do next, or answer any other questions you may have.
After which, they might request additional information because this is a confidential line they do not collect or store personal information. Getting help to you or your loved one during a suicidal crisis is the first step to making it through a crisis and should not be undervalued.
Please chat with a counselor about creating a safety plan or the many other tools, methods, and resources for suicide like suicide prevention or substance use community forums because something or someone's story may be the missing key to recovery for you or a loved one. Or your story may be the key to someone else's recovery story, so also consider sharing in communities that have similar challenges to yours if it helps in your recovery only, of course.
Website: We Can All Prevent Suicide : Lifeline (suicidepreventionlifeline.org)
Phone: 1-800-273-TALK (8255)
For TTY Users: Use your relay service (or dial 711) then 1-800-273-TALK (8255)For Spanish Speaking Assistance Call: 1-800-628-9454
Alternative Contact By Phone Available on July 16, 2022: 988
Email: www.suicidepreventionlifeline.org
Please remember that on (or before) July 16, 2022, the new national three-digit dialing code for the National Suicide Prevention Lifeline will be 988, in addition to their current number.
2) National Alliance on Mental Illness (NAMI)
As previously mentioned (and linked for your convenience), NAMI has the resource guide plus other downloadable/printable suicide prevention and educational materials available for anyone to view and use as a tool for use before, during, and after a suicidal crisis.
Website: Home | NAMI: National Alliance on Mental Illness
NAMI Helpline: 800-950-NAMI (6264)
Available Monday-Friday from 10 a.m. to 10 p.m. ET
Text (24/7): NAMI to 741741 to connect to a trained crisis counselor
3) The Veterans Crisis Line
Please contact the Veterans Crisis Line if you are a veteran, service member, or family /friend of one and want to chat with a trained responder about anything related to mental health and (or) suicide. This is a free and confidential service offering support all day, every day!
Contact via phone: 1-800-273-8255 and press 1 – Available 24/7
Chat online via their website, linked here: Veterans Crisis Line: Suicide Prevention Hotline, Text & Chat
Text: 838255
For TTY Users: Use your relay service (or dial 711) then 1-800-799-4889 or use this link for the "chat with us" feature: Suicide Prevention Resources for Deaf & Hard of Hearing – Veterans Crisis Line
Email: www.veteranscrisisline.net
4) Disaster Distress Helpline
For people suffering emotional distress or any other mental health care questions or concerns surrounding a disaster, please contact the Disaster Distress Helpline 24/7.
Contact the Disaster Distress HelplineVia Phone: 1-800-985-5990
Via Text: "TalkWithUs" to 66746
For Spanish-speaking assistance: 1-800-985-5990 and then press "2"
TTY Users- Use your preferred relay service (or dial 711), then dial 1-800-985-5990
Email: www.samhsa.gov/find-help/disaster-helpline
The option to be connected to a third-party interpretation service with over 100 different languages is also available, but please keep in mind that some unique languages may require an appointment call time to be set. The Disaster Distress Helpline has tips for coping with these events in healthy ways and crisis counseling. They also can refer people to local resources for follow-up and support.
5) Strength After
Please visit Strength After (a creation by Lifeline's subnetwork, the Disaster Distress Helpline) if you would like to read stories from survivors and responders of natural or man-made disasters.
If you prefer to share your story, please consider contacting and submitting it to help others experiencing the same thing.
Strength After has resources/stories to help you cope from a responder or a survivor's point of view.
Home Page - Strength After (strengthafterdisaster.org)
Strength After article/story topics include:
Earthquake, Hurricane, Tornado, or Wildfire
Drought or Flood
Mass Violence
Public Health Crisis like Covid-19

Other events where community unrest or a traumatic event occurred



6) Substance Abuse and Mental Health Services Administration (SAMHSA)
For more information or to find help and treatment options relating to mental and (or) substance use disorders, please get in touch with SAMHSA.
SAMHSA has a confidential 24/7 helpline (aka the Treatment Referral Routing Service) available in English and Spanish for free. Although this is an information service and not a medical facility, they have resources to help find the best treatment for you or your loved ones based on budget (or service provider) and mental health care needs.
In addition to the helpline, there are products at the SAMHSA store ranging from CDs, videos, training kits, reports, brochures, manuals, and guidelines, linked here: Search SAMHSA Publications and Digital Products | SAMHSA Publications and Digital Products
Contact SAMHSA via phone: 1-800-662-HELP (4357)For TTY: 1-800-487-4889
Contact via email: www.samhsa.gov/find-treatment or www.samhsa.gov/find-help/national-helpline
SAMHSA has more detailed information about suicide, such as educational reading materials and resources for particular search terms.
For instance, the SAMHSA Tribal Training and Technical Assistance Center is designed for the American Indian and Alaska Native communities, linked here: Suicide Prevention Resources | SAMHSA, whichspeaks directly to American Indians and Alaskan Native communities.
Catering to specific groups in this manner, especially when discussing suicide, is particularly beneficial because communities play a significant role in helping to reduce suicide ideation and suicides rates in general. In addition, peer support is the ultimate game-changer when it comes time for a person to follow through with suicide. Getting help in an individual's community can reduce stress factors that often play a significant part in the final decision to commit suicide.
If you or someone you know is concerned about suicide in any way or wants to donate to the cause, please get in touch with SAMHSA. Contact via their helpline, chat line, or by email, and remember help for anyone suffering or seeking more information about suicide is only a phone call or click away.
7) National Drug Helpline
Anyone can call 24/7 to speak with a representative about treatment options, substance use information, and discuss the types of treatments available with cost information discussed to ensure you find the best treatment options for your budget and needs.
The National Drug Helpline service is confidential, and all calls are free of charge and will be answered by advisors from Americans Addiction Centers (AAC).
Contact via phone: 1-844-289-0879
Please click the following link to find more information about the National Drug Helpline: Call The 24/7 Drug Abuse & Addiction Hotline | National Drug Helpline
8) 211
Contact your local 211 agency for concerns about a mental health concern or up-to-date information about disaster-related information, plus so much more.
The following is a shortlist of areas that a 211 local expert can help with; however, if you have another concern not listed, please call them to ensure accuracy because local agencies will have different options available.
Evacuations
Shelters
Crisis & Emergency- Covid-19 and Disaster Recovery
Volunteering or employment information
Food- Resources like local food banks, food pantries, or other available food assistance services or programs.
Housing- Housing Expenses or Utilities
Clothing Distribution

Health- Healthcare Expenses, Mental Health, and Substance Use.
Dial 211 to speak to a professional ready to help and direct you to the best resources for your needs. Please see their website linked below to find your local 211's contact information should you prefer to text or chat online.
Or visit their website: 2-1-1 Call Center Search (211search.org)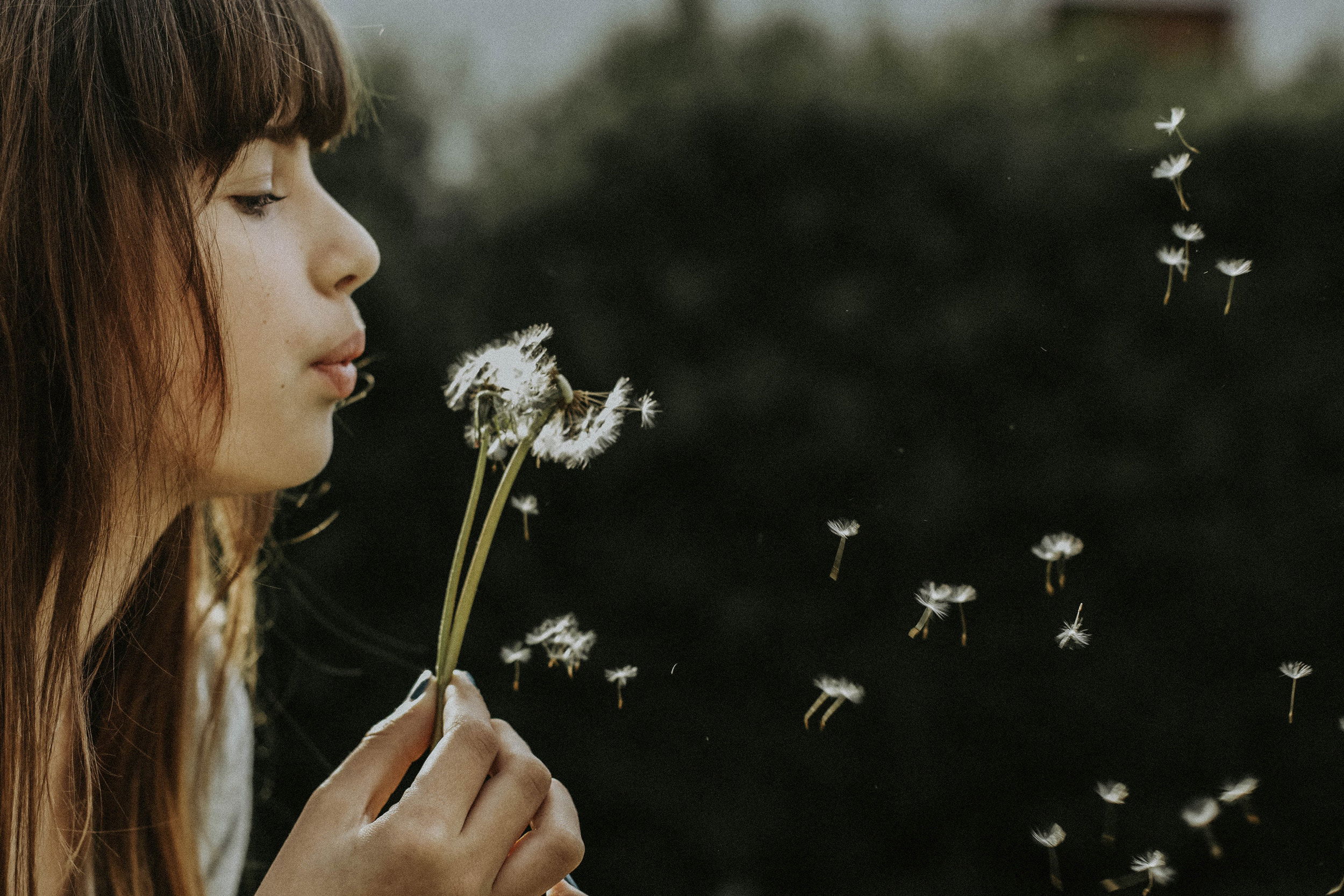 In Conclusion-
If you have trouble connecting to any of the crisis centers or services mentioned above when you call, text, or chat online, please use their contact us form page (if applicable) or try a different center. Help is available; however, sometimes lines or connections get jammed, so please don't give up. For immediate emergencies, ALWAYS call 911.
If you have or are considering suicide, please know that help is waiting, especially if things feel like they are not getting better because we can get better, and our situations can get better too. They did for someone like me, so I am not selling hope here; I am telling the truth.
Please never give up on yourself or on living your life. Get up and get help instead. Learn skills that promote a mindset that encourages healthy and safe lifestyle choices. Take mental health warning signs seriously and practice self-care habits to encourage that healthy mindset. Steer away from suicide ideation with help from tools like suicide prevention apps, by creating an SPI, telehealth therapy, following doctors' orders for prescription medications, avoiding drugs and alcohol, calling a helpline when in need, or reaching out to a loved one like a parent or guardian.
For families, friends, and supporters of the suicide prevention and awareness cause, FF2C thanks you for all you have done and continue to do for others.
We all have to do our part to empower people to choose hope over harm. So please listen and support with open ears and hearts because sometimes that's what it takes to save a life. Hope over harm is our wish for everyone who shares experiences with suicide or suicidal ideation.
References
Federal Communication Commission (FCC) . (2021, August 3). Ten-Digit Dialing. Retrieved from Federal Communications Commission (FCC) : https://www.fcc.gov/consumers/guides/ten-digit-dialing National Alliance on Mental Health (NAMI) . (2019, August). Suicide Prevention Awareness Month . Retrieved from nami.org: https://www.nami.org/About-Mental-Illness/Common-with-Mental-Illness/Risk-of-Suicide National Alliance on Mental Illness (NAMI). (2019, 08). Risk of Suicide . Retrieved from nami.org: https://www.nami.org/About-Mental-Illness/Common-with-Mental-Illness/Risk-of-Suicide National Institute of Mental Health. (n.d.). Suicide. Retrieved from nimh.nih.gov: https://www.nimh.nih.gov/health/statistics/suicide National Suicide Prevention Lifeline. (n.d.). We Can All Prevent Suicide. Retrieved from suicidepreventionlifeline.org: https://suicidepreventionlifeline.org/how-we-can-all-prevent-suicide/