The history of Women's History Month roots back to 1911.
Over a million men and women rallied together for women's rights on March 19, 1911. That was the start of what is now known as International Women's Day.
Women's History Month was originally only a week-long celebration, beginning March 8. It was announced in a Presidential proclamation by President Jimmy Carter in 1980 after the idea became famous two years earlier.
In 1978, the school district in Sonoma, California, had a weeklong show of appreciation by giving presentations, having a "Real Woman" essay contest, and a parade held in downtown Santa Rosa. The apparent popularity of this invigorating week of thanks spread quickly around the country.
After President Carter made the first proclamation, Congress passed a national celebration resolution in 1981.
In 1987, the National Women's History Project petitioned Congress to expand it from a weeklong to a month-long celebration. Those actions have empowered people worldwide to continue tributing phenomenal women, both living and deceased.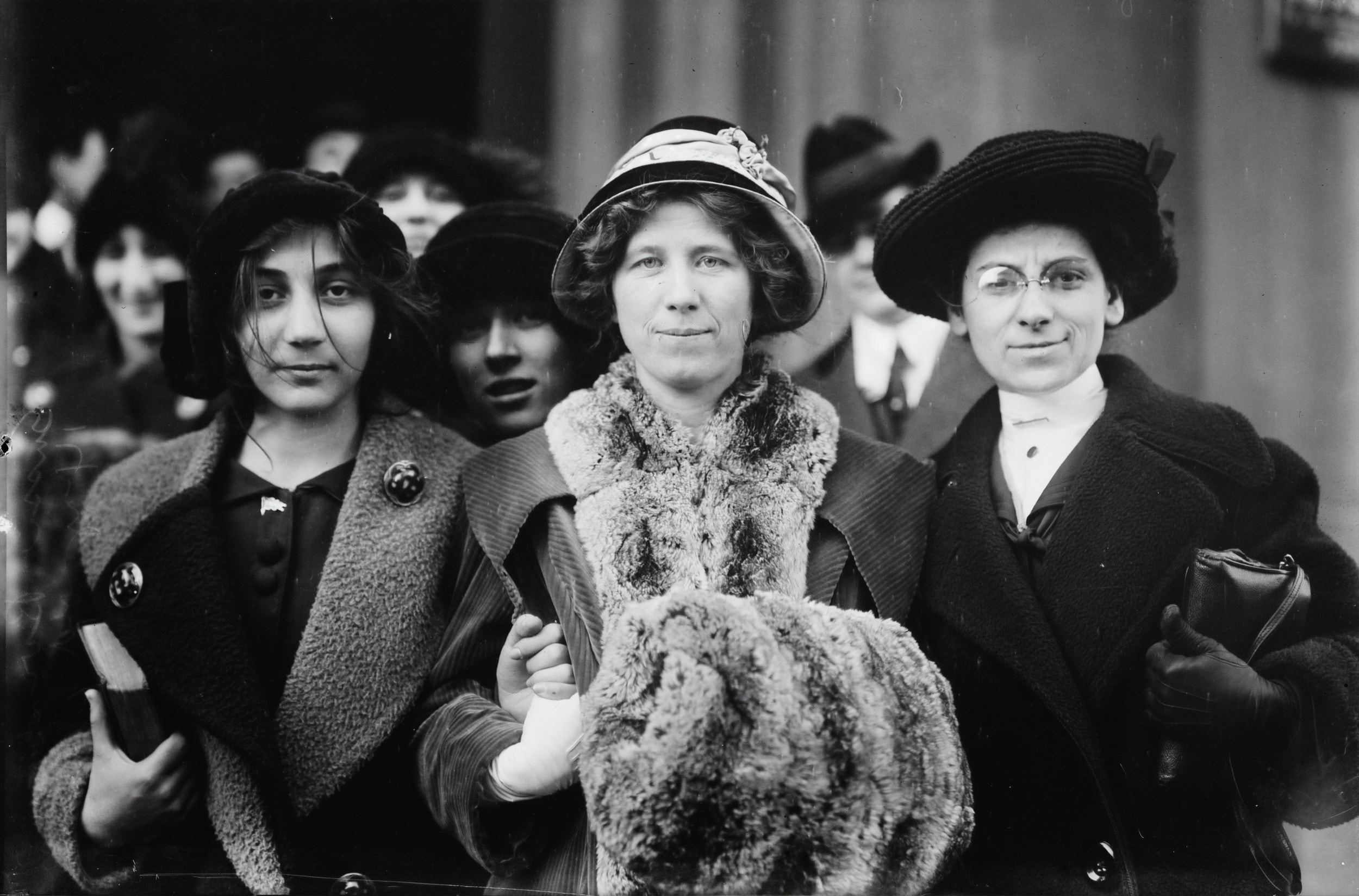 Displays of gratitude can be as small as a simple thank you card or as lavish as a full-blown ceremony. Take a little extra time this month to think about the women you know and ways to celebrate their value to the world or even just to you. Send a thank-you tweet, card, email, etc., to the woman who has inspired you the most.
The annually celebrated month of March is dedicated to appreciating women's contributions to culture, society, and history. This year we are pleased to celebrate Women's History Month by highlighting Catherine Wood.
Mother of 3 and Devote Christian
Founder, CIO, and CEO of Ark Investment Management
Catherine D. Wood (Born 1955, USA) aka Cathie Wood
Powerful women seep forth to bring light to the darkness. Money or lack of it feels dark, especially when you literally cannot afford to keep the lights on.
Thinking of a woman that knows how to keep the money coming for herself and others directs me straight to the famous Cathie Wood. Millions of people (globally) run to the bank based on her tweets alone, which initially caught my attention. My very own hubby has been a long-time fan of hers, and once I learned more about her, I understood why.
The amazing fact that she earned respect and billions of dollars since she first entered the stock market's highly male-dominated arena in her twenty's is impressive by itself. However, her list of achievements continues with new barriers broken every time she makes any predictions on the second to the all-mighty stock market.
During an ad for "Swag for Good," I saw her step outside the business suit domain and into a superwoman cape. ARK created its latest project called "Swag for Good" to continue its objective of making the world a better place.
The company now sells "ARK Swag" merchandise. It promises to donate 100% of the profits to organizations that are furthering innovations and can meet the 3-Main goals of ARK!
It's a smart way to advertise, give back to the community/world, and help many people work through product manufacturing, distribution, and more.
ARK has 3-Main Goals that are pretty straightforward; however, they must fall under the promise of innovation to qualify for the program.
#1- Good health and well-being
#2- Quality education
#3- Gender equality
Ms. Wood is a powerhouse of a woman on a mission, and I have only told you a fraction of her abilities.
-1981-
Cathie Wood graduated from the University of Southern California, summa cum laude, with a BS in Finance and Economics. She started working at a reputable firm, where she gained valuable experiences as the underdog. She once said in an interview that she felt as if she was the little dog at the table, scraping for bones.
Catherine had the foresight to seize opportunities when others dismissed them, like the time she had a hunch about a little thing called the internet! All of those years of education, gaining experience, and sharpening her money management skills paid off.
-2014-
In January, at the age of 57, she registered ARK Investment Management LLC. (ARK) with the U.S. Securities and Exchange Commission as an investment advisor. ARK is based out of New York and has a diverse team dedicated to Disruptive Innovation.
-2016-
Markets Media gave her the "Women in Finance-Outstanding Contribution Award." She was a featured speaker at the World Economic Forum.
-2017-
With a new year came another amazing forum. This time it was the World Strategic Forum in Miami.
-2019-
Fortune added Catherine Wood as a speaker in its exclusive table of experts annual investors guide: The Best Investing Advice for 2019 from Fortunes Experts.
-2020-
ARK investment management firm managed the largest actively managed exchange-trading fund.
-2021-
Friday, February 5 - Ms. Wood announced on a YouTube video her latest cause called "Swag for Good." Hopefully, the platform does well, and they continue their mission of making the world a better place.
Wednesday, February 17 - Bob Pisani and Scott Wapner of CNBC interviewed Catherine about bitcoin ETF and Tesla. It was interesting to learn that her views are very similar to other creative minds like Tesla. She spoke about A.I. and technology innovations like telemedicine and autonomous vehicles representing 30 trillion dollars in market cap in about a decade. We should note that and learn more about investing with companies that know how to make your money work for you, just like the cars of the future.
-March 2021-
A strong Christian faith guides Catherine to make some of the brightest and most profitable financial decisions that usually result in billions of dollars for clients. She is a positive role model for young ladies thinking about entering the stock market's significant financial world.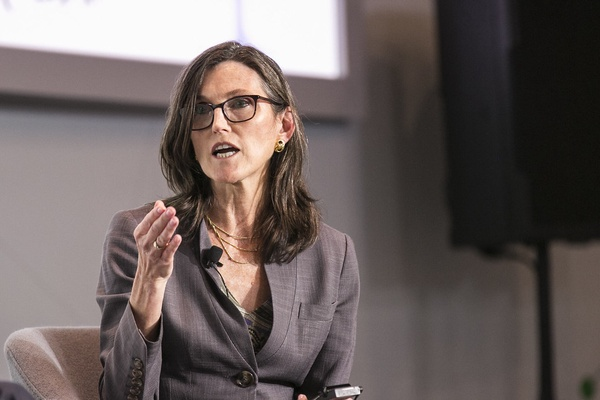 Grace, strength, and a hopeful visionary spirit encase our nominee with a voice of HONEST financial wisdom that has taken the world of money by storm.
Congratulations on all of your successes!
-Thank you, Ms. Catherine Wood-
You are a Phenomenal Woman.
References
ARK Invest Website. (n.d.). ARK ETF Officers. Retrieved from www.ark-funds.com: https://ark-funds.com/about-ark CFA Society New York. (n.d.).
Catherine D. Wood. Retrieved from www.CFANY.org: https://cfany.org/speaker-organizer/Catherine-d-wood/ Rosenblatt Securities. (2021).
Fireside Chat with Cathie Wood. Retrieved from Rosenblatt Securities:
https://www.rblt.com/fintech-summit-biography/ Catherine-wood
Wikipedia. (n.d.). Women's History Month. Retrieved from Wikipedia: https://en.wikipedia.org/wiki/Women's_History_Month
https://search.creativecommons.org/photos/0a0291c0-5e0f-4d1d-ad29-37341f53cc7d
https://search.creativecommons.org/photos/21d8e648-8765-45d6-9882-719762c0a82d