What is SAAM?
"SAAM" stands for Sexual Assault Awareness Month
The color Teal represents sexual assault awareness month/issues and is worn in support of the cause, especially throughout April.
Every April represents a new campaign to support prevention, education, and assistance for victims of sexual assault.
The growing hunger for justice against sexual violence is sparking uncomfortable but necessary conversations in households and businesses around the U.S.
The following examples quickly prove the complexity of sexual assault by merely stating the various definitions from highly rated sources.
They sound complex because they are however, organizations across the Nation have been fighting to make things simpler.
Using available resources can help victims understand the terminology, processes, and more related to sexual assaults.
What is Sexual Assault and who does it affect?
According to Wikipedia, "Sexual Violence is defined as ANY sexual act or attempt to obtain a sexual act or acts directed against a person's sexuality, regardless of the relationship to the victim.
Wikipedia goes on to that that The National Center for Victims of Crime states: "Sexual assault takes many forms, including attacks such as rape or attempted rape, as well as any unwanted sexual contact or threats.
Usually, a sexual assault occurs when someone touches any part of another person's body in a sexual way, even through clothes, without that person's consent", as per The National Center for Victims of Crime. (en.wikipedia.org, n.d.)
According to The United States Department of Justice (DOJ), Sexual Assault is defined as, "The term "sexual assault" means any nonconsensual sexual act proscribes by Federal, tribal, or State law, including when the victim lacks capacity to consent." (The United States Department of Justice, n.d.)
Sexual Assault | OVW | Department of Justice
According to The Centers for Disease Control and Prevention (CDC), Sexual Violence (SV) refers to sexual activity when consent is not obtained or not given freely. (Centers for Disease Control and Prevention, 2021)
What is Domestic Violence/Abuse?
According to The United States Department of Justice (DOJ), Domestic Violence is defined as, "The term "domestic violence" includes felony or misdemeanor crimes of violence committed by a current or former spouse or intimate partner of the victim, by a person with whom the victim shares a child in common, by a person who is cohabitating with or has cohabitated with the victim as a spouse or intimate partner, by a person similarly situated to a spouse of the victim under the domestic or family violence laws of the jurisdiction receiving grant monies, or by any other person against an adult or youth victim who is protected from that person's acts under the domestic or family violence laws of the jurisdiction." (The U.S. Department of Justice, n.d.)
Domestic Violence | OVW | Department of Justice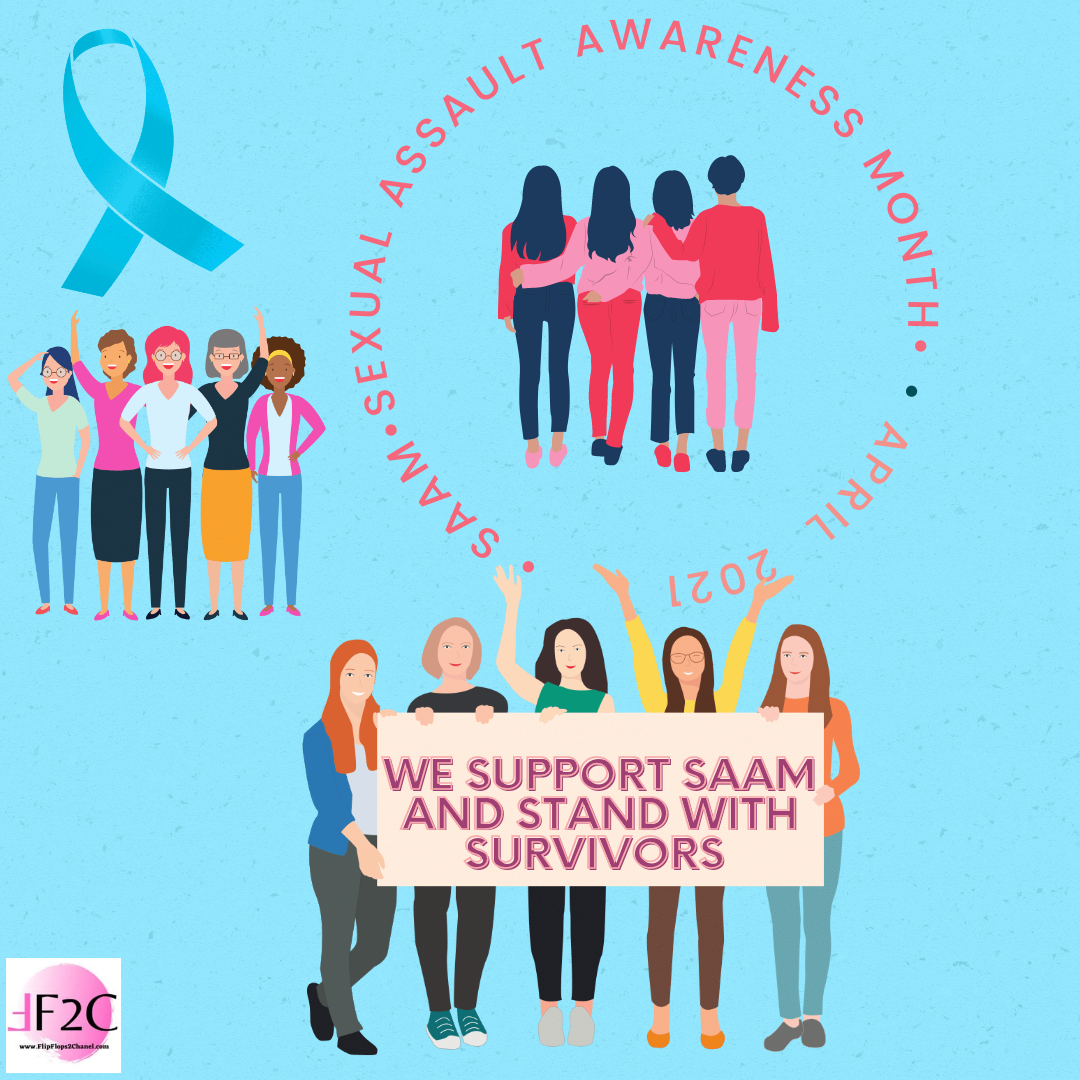 How to Help SAAM 2021?
You have made the first step to helping SAAM by reading articles that raise awareness about Sexual Assault and Domestic Abuse.
However, you can do many more things to support this Nations Public Health Crisis, as recognized in 2021 by our new President.
President Biden and his administration understand that this is a major issue that needs to be tackled as a team, or so they say.
We have heard promises like this before, and then we see laws that further suppress women or victims' rights.
I am curious to see how well they do this time as this is one of our Nation's darkest plaques with deep roots in slavery and the ownership desires of one group of people over another, all of which have been upheld with laws.
Laws, policies, prevention, support, and perception of sexual violence are keys to breaking the cycles of abuse and assault.
It is up to every one of us to help this administration, this cause, and our Nation end the suffering of millions of children and adults.
Prevention and Support Needs: Funding, Awareness, & Resources
(NSVRC) The National Sexual Violence Resource Center
(English) www.nsvrc.org/saam
(Spanish) www.nsvrc.org/es/saam
Please follow the links above to learn how to host an online event yourself or to find online events for SAAM 2021.
Please check your local campus events for schedule and registration information to support SAAM.
Resources are waiting to be utilized to empower you in the event of an attack or support you in the aftermath.
You can also follow via social media for more information, activities, and giveaways across several platforms.
See section on Activities and Resources for SAAM April 2021 (for more information and resources).
Founded in 2000, WomensLaw.org provides basic legal information and referrals relating to topics covered on their website like domestic abuse and sexual violence.
WomensLaw.org accommodates all genders and people seeking answers to questions and concerns with state-specific legal information and resources about domestic abuse.
Contact Information | WomensLaw.org
The site offers emotional support and other basic information.
However, it is essential to understand that the site/group does not and cannot provide you with any specific legal advice, opinions, nor can they analyze your situation or explain how laws may (or may not) be applied in your case.
Please contact a lawyer for legal advice.
National Network to End Domestic Violence (NNEDV)
Please see their website linked below for more information, tools, and resources related to Domestic Violence.
NNEDV states that although they do not provide direct counseling or crisis services, they provide training and help for agencies working with survivors of abuse and have materials and information on their website that assist advocates in supporting abuse survivors.
Note: In 2010, WomensLaw.org merged with and became a project of NNEDV to better assist victims of Sexual Abuse or Domestic Violence.
What is online Sexual Abuse or Assault, and who does it affect?
Examples of Online Sexual Violence:
The most feared is known as "Revenge Porn"-

The act of sharing another person's private or personal images, videos, or recordings of a person without their consent.

Sex Comments-

Unwanted or unrequested comments made based on a person's sexual orientation, appearance, or other related factors. These are usually hateful, threatening, or meant to violate victims.

Request for Sexual Content or Sent Sexual Content-

This is common in many social media platforms and on dating sites or apps.

Sexual acts performed via webcam-

The act of sharing unwanted or unrequested pornographic material. Nude images, pornographic videos, or links for any sex-related sites, offers, or services.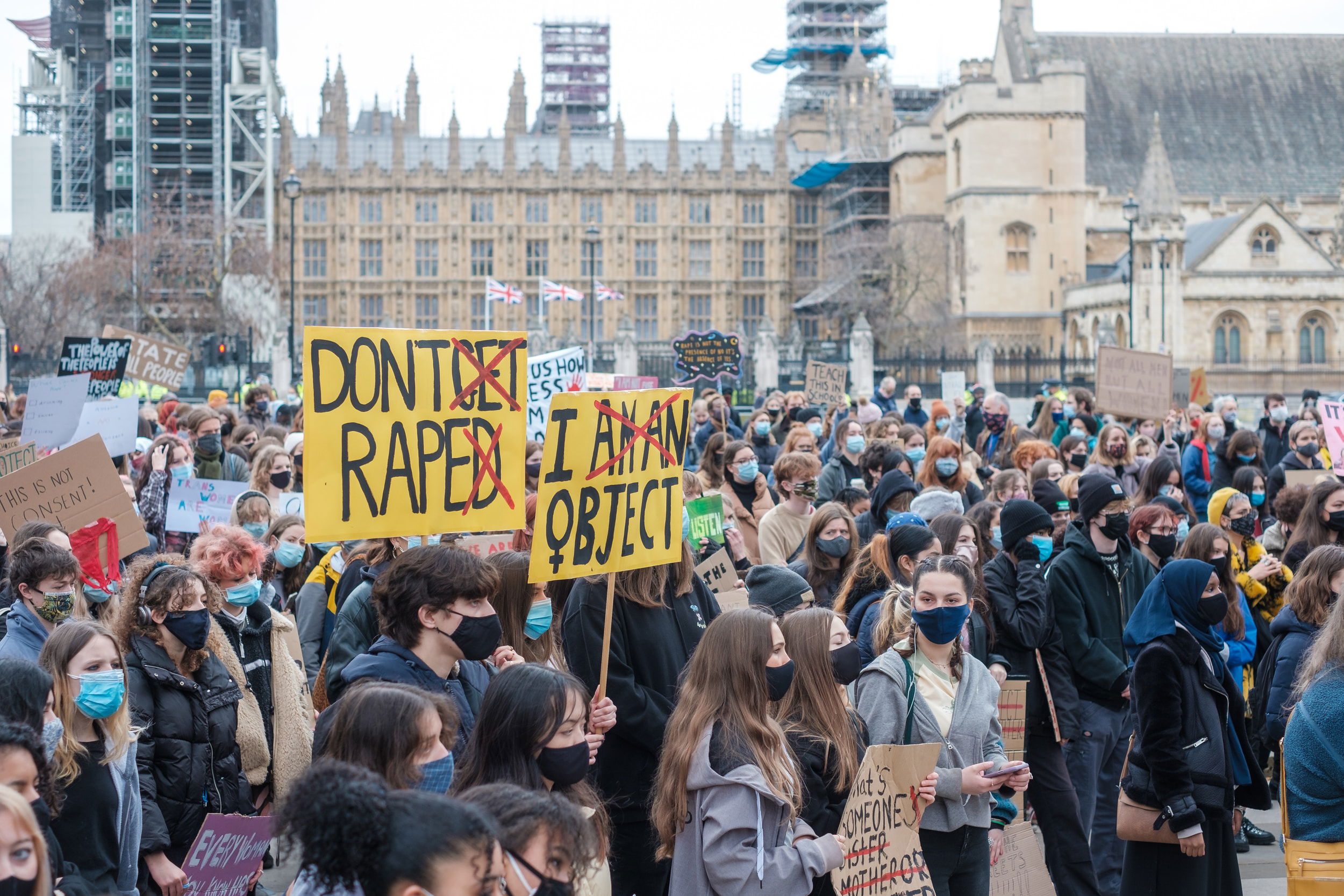 -History of the Sexual Assault Awareness Movement-
In April 2001, the (NSVRC) National Sexual Violence Resource Center formally recognized Sexual Assault Awareness Month with a campaign focused on bringing awareness to sexual violence issues such as domestic and child abuse.
Millions of women and men of all ages, races, and origins have supported and continue to support Sexual Assault Awareness Month and organizations with similar goals.
It is important to highlight the fact that the movement began decades before 2001.
The sexual awareness movement is due to the courageous group of women who fought back against a Nation promoting slavery, brutality, and years of inhumane injustices.
During the Memphis riots of 1866, multiple Black females (or African American females) testified before congress about being violently gang-raped by white men.
At that time, slavery incorporated rape as a norm.
The courage these brave herons exhibited sparked the desire for change on a national level.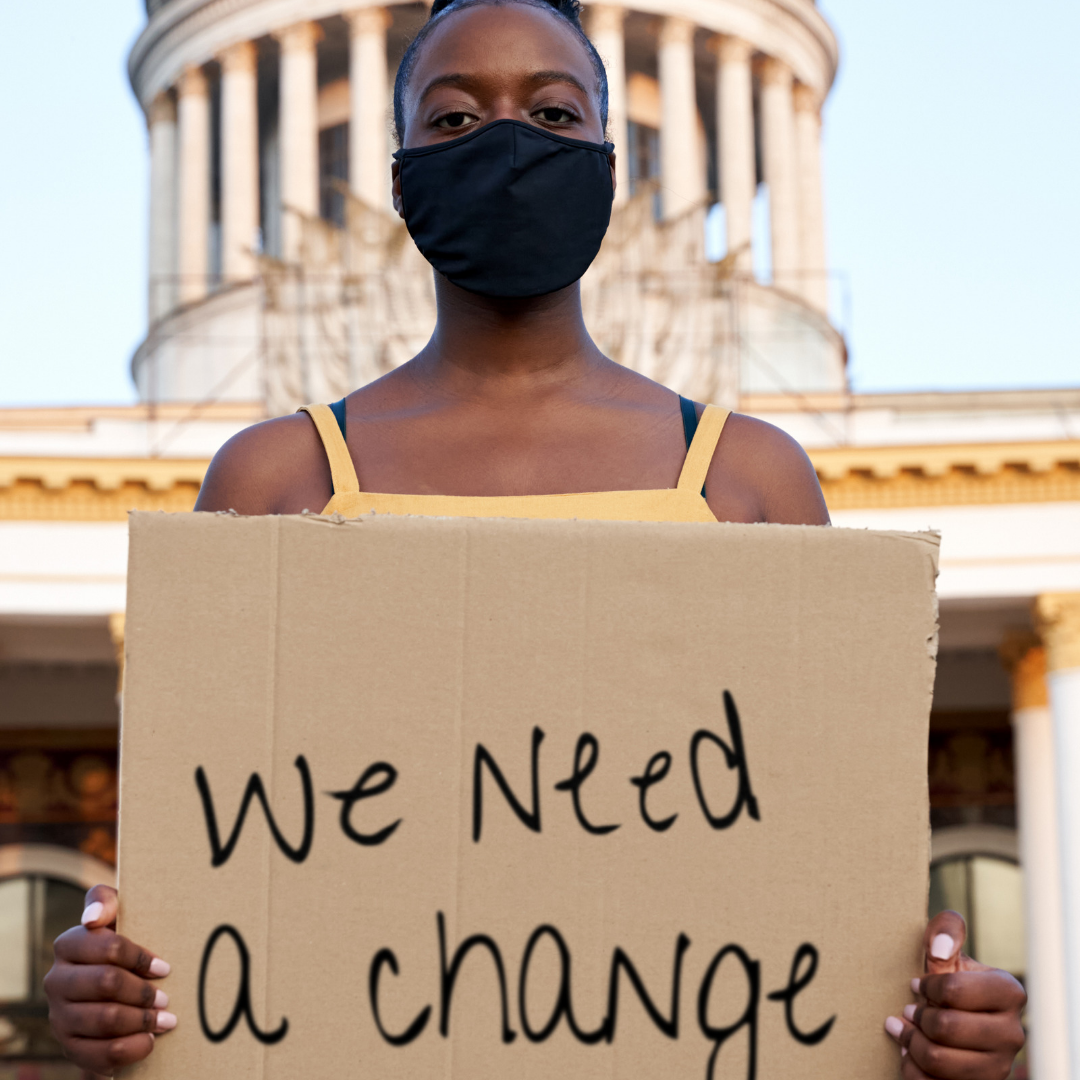 Decades later, we honor those first pioneers of social injustices and sexual assault awareness.
(SAAM) Sexual Assault Awareness Month was President Obama's proclamation in 2009.
The movement continues to grow because the effects on the community have not receded.
Statistics prove time and time again that sexual assaults have adverse long-term complications for the victims, bystanders, and society in general.
Twenty years later and the fight to end sexual violence is still necessary and stronger than ever.
Although, some things have changed like now we have many more male victims and fellow survivors.
Some things have not changed, such as new threats coming from online sexual harassment, sexual assault, and abuse.
It is imperative for individuals, groups, schools, businesses, and everyone in between to unite for the prevention of and eventual abolishment of these horrendous crimes.
5 Surprising Statistics on Sexual Violence
According to (RAINN) - Rape, Abuse, & Incest National Network -
Sexual Assault Hotline – 1(800)656-HOPE (4673)
www.rainn.org/statistics/victims-sexual-violence
An American is sexually assaulted every 73 seconds, and approximately 70% of rape or sexual assault victims experience moderate to severe distress.
Out of every 1000 sexual assaults, only 4.6 rapists will be incarcerated. Two hundred thirty will be reported to the police, 46 of those reports will lead to an arrest, but only 9 of those cases get referred to prosecutors. Of those 9 cases, five will actually lead to a felony conviction… meaning ONLY 995 rapists out of every 1000 will be incarcerated.
For an estimated "two weeks" following the rape, 94% of women experience symptoms of (PTSD) post-traumatic stress disorder, and 30% of women have reported symptoms up to 9 months after the rape.
Every year an estimated 80,600 inmates in prisons or jails across the country experience sexual violence. Of which, 60% of those sexually violent assaults were committed by the prison or jail staff and NOT other inmates.
DOD (U.S. Department of Defense) estimates 6.2% of active-duty women and 0.7% of active-duty men experienced sexual assault in FY 2018. They estimate about 20,500 service members experienced sexual assault in 2018.
The Criminal Justice System: Statistics | RAINN, and Statistics | RAINN
-Prevention-
Prevention is a major key to the successful deterrence of potential assaults; therefore, the need to continue supporting organizations that promote awareness will not stop!
We must continue to dismantle the armor that Sexual Violence has used to shield itself from justice. For example, feelings of shame, fear, or confusion often stop victims from coming forward.
Another piece of that armor is the fear of lack of justice. When a survivor seeks justice through a system designed to protect us, we expect justice to prevail.
When our judicial system fails the victim, and the perpetrator is unpunished for crimes against my neighbor, friend, or me, we all lose.
The victim feels unsafe, unsupported, and that is not right!
Another problem/piece of armor can occur during the treatment and evaluation phase after the SV attack.
It should be centered around the victim's emotional security and handled by professionals that have empathy for the victims rather than judgment.
Family or peers may not be equipped to deal with these situations. Therefore, it is imperative to have other people from outside of these units willing to help.
However, suppose we continue to evaluate the needs of victims and put in place systems that are better suited to address the immediate, long-term, and possible lifetime needs of individual victims.
In that case, we can make even more progress.
Licensed counselors, lawyers, and community outreach programs partner nicely with National groups like RAINN to simplify this for victims.
Please support your state and national organizations any chance you have!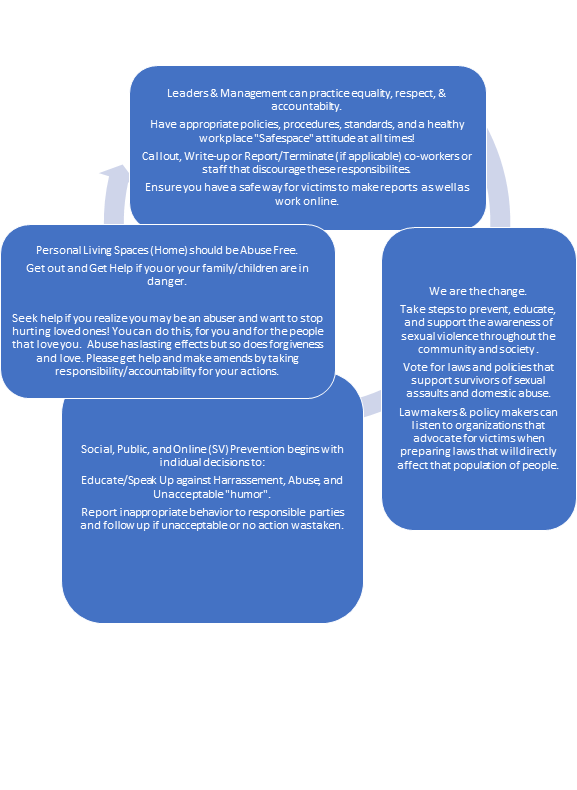 -2021 SAAM Activities-
Join this year's nationally themed "We Can Build Safe Online Spaces" campaign to support awareness about sexual violence and domestic abuse.
Wear the color teal in support of sexual awareness month and support the cause any way you can.
This year, SAAM did a smart thing by incorporating online sexual assault and abuse as the 2021's campaign.
Due to the Covid-19 pandemic, this campaign resonates with millions of new online communities for work or school.
It caused a dramatic increase in online activity, so new tactics to harass or abuse people online are rising.
SAAM focuses on online prevention of sexual assault, with many activities planned throughout April to raise awareness.
Schools are also showing their support in creative and impactful ways to inspire students to take prevention and awareness seriously.
Here are a few 2021 SAAM scheduled events from some well-known U.S. educational institutions.
The list is only examples of positive activities or events being held in support of sexual assault awareness month and is 100% not an exhaustive list of events at these schools nor all the other schools not being mentioned.
The examples are listed in no "particular" order and have no affiliation to this site. Remember to check your campus website and social media outlets for local or virtual events, along with more information that pertains to how you choose to participate in this year's SAAM
Inspiration for positive change through action shows the desire and demand for change are ever-increasing.
See the events below for proof.
They have virtual events throughout April, such as:
April 14- Take Back the Night rally
April 20- Survivor Processing Circle
April 26- Queer Healing Space for Survivors & Supporters
April 28- Denim Day
Need more information?
Please go to Sexual Assault Awareness Month at Stanford (saamatstanford.com) for SAAM at Stanford Events, registration information, and more.
"Project Safe" CENTER FOR SEXUAL MISCONDUCT PREVENTION AND RESPONSE | 24-Hour Crisis Support Hotline: 1(615)322-SAFE (7233)
Vanderbilt University is supporting this year's SAAM theme by offering some beneficial activities.
For a complete list of events or questions, please see their website listed above.
April 14-

Sis, Get Information… IPV in the Black Community- Victim Resource Specialist Shanese McGregor offers a program on prevalence and other campus resources.

April 15-

A performance by Ashlee Haze, a poet and spoken word artist.

April 20-

Supporting a Survivor Workshop with Victim Resource Specialist and Prevention Educator with Project Safe, Lucine Markarian.

April 26-

Dating Apps: Intentions, Boundaries, & Tips for Staying Safe with Prevention Educator and Victim Resource Specialist Olivia Darrow.
Other events include; Faith, Sexual Assault, & Survivorship, Assertiveness and Boundary Setting, and (In)Visible Portraits Documentary Screening and Roundtable.
Trauma-Informed Yoga, Calling Out Inappropriate Behavior, Men's Role in Prevention, Sex in the Dark, SAAM Wrap-up, and giveaways wrap up this years SAAM events.
Vanderbilt University has a month packed full of events (all of which are not included here).
See their schedule for more information and registration information.
Students, please remember that there are many more supporting in a multitude of creative and positive ways.
Visit your campus website for local information and a more exhaustive list of events.
Victims of Sexual Assault or Domestic Abuse should find safety and get help as soon as possible!
Call 911 or contact your local law enforcement agency for help.
If local help is unacceptable, please look for agencies in other states that can assist you in (possible) relocation assistance, protective services, financial aid, and other potential benefits or assistance concerning domestic abuse.
Note from the founder/author-
I am a survivor who empathizes with the struggles endured during traumatic events and although my content can help, I must stress that I am not a professional therapist, lawyer, etc. Hence, various referrals to the appropriate professionals laced throughout my articles along with content to motivate the survivor in all of us to get out and get help!
Please learn what you can and then follow up with resources capable of more substantial assistance.
References
Centers for Disease Control and Prevention. (2021, February 5). Violence Prevention-Sexual Violence. Retrieved from cdc.gov: https://www.cdc.gov/violenceprevention/sexualviolence/index.html Chabane, A. (2020, April 27). 1866-202: Black women have always led the Sexual Assault Awareness Movement. Retrieved from equalrights.org: https://www.equalrights.org/viewpoints/1866-to-2020-black-women-sexual-assault-awareness/#:~:text=The%20history%20of%20Black%20women%20spearheading%20the%20fight,for%20spreading%20awareness%20began%20a%20long%20time%20prior. Chris Bliss. (2021, April 2). Stanford participates in National Sexual Assault Awareness Month. Retrieved from news.stanford.edu: https://news.stanford.edu/today/2021/04/02/stanford-participates-national-sexual-assault-awareness-month/ en.wikipedia.org. (n.d.). Sexual Assault. Retrieved from en.wikipedia.org: https://en.wikipedia.org/wiki/Sexual_assault National Sexual Violence Resource Center. (n.d.). History of Sexual Assault Awareness Month. Retrieved from nsvrc.org: https://www.nsvrc.org/saam/history The U.S. Department of Justice. (n.d.). Domestic Violence. Retrieved from justice.gov: https://www.justice.gov/ovw/domestic-violence The United States Department of Justice. (n.d.). Sexual Assault. Retrieved from justice.gov: https://www.justice.gov/ovw/sexual-assault Vanderbilt.Edu Project Safe. (2021). Project Safe -SAAM 2021. Retrieved from vanderbilt.edu: https://www.vanderbilt.edu/projectsafe/saam/