This black bean nacho recipe is by far the healthiest way to eat an unhealthy meal or appetizer without sacrificing flavor. The black beans are protein packed so I feel great about serving this to my family. Most of these ingredients can be purchased online when not found at the local grocery store. There are other manufacturers/brands of black beans, but they are not as flavorful as Goya products.
Ingredients:
(2) - 15.5oz cans of "Goya" black beans
Or substitute canned beans for a 1/2 pound bag of dried "Goya" black beans. Follow steps for washing, soaking, and cooking it below.
1 tablespoon olive oil
1/2 cup of diced yellow onions
1/2 cup of diced red peppers
1/2 cup of diced green peppers
1 tbsp. freshly chopped garlic
1 package of "Sazon" seasoning mix
1 tbsp. "Adobo" seasoning mix
1-2 bay leaves
1-2 tbsp. fresh cilantro
Directions for cooking canned black beans:
#1- Turn burner onto the medium to high heat setting. In a medium sized pot, add the olive oil and let it warm up for a few seconds.
#2- Add onions, peppers, garlic, and sauté until lightly browned. Add seasoning mixes and stir.
#3- Add beans and bay leaves (1 large or 2 small). Stir and let it cook for 5 minutes.
#4- Drain bean juice, add beans to the pot and stir again to ensure all contents are evenly distributed.
#5- Add cilantro and let beans simmer on low heat for another 5 minutes before applying to nachos.
Directions for washing, soaking, and cooking 1/2 pound bag of dried black beans:
#1- Wash dried beans by running them under cold water for 2-3 minutes. This is important because small debris like dirt or rocks can be enclosed in bag during processing.
#2- Rinse beans and then add 4 cups of purified or distilled water.
#3- Cover the bowl/container and soak them overnight or about 8 hours.
#4- Do not drain liquid into sink, we will use that "liquid gold" to cook rice. Measure out 4 cups of bean water/liquid gold and add it along with beans to the cooking pot. Lightly boil for about 10-15 minutes.
While that is getting started, lets make a "sofrito" to go in our beans for an authentic Abuelita (grandmother) homemade flavor. You can also purchase a jar of pre-made sofrito by "Goya" at most grocery stores.
Ingredients for sofrito:
2 tbsp. olive oil
1/2 diced yellow onions
1/2 cup diced green peppers
1/2 cup diced red peppers
2 tsp. minced garlic
1/2 cup diced tomatoes
1 package of "Sazon" seasoning mix
1 tbsp. "Adobo" seasoning mix
Directions for cooking sofrito:
#1- Heat olive oil in small saucepan.
#2- Add onions and peppers. Sauté for 3-5 minutes.
#3- Add garlic, seasonings, and stir.
#4- Sauté for another minute and remove from burner.
Bonus Tip
Taste test that yummy spoon and add more adobo if necessary. Some people prefer more or less salt content but don't overdue it because too much salt at this point can make the beans mushy. Wait until beans are almost done cooking to add more adobo (or good old fashioned salt) to ensure best results.
10-15 minutes later...
#5- Add sofrito, bay leaves (1 large or 2 small) and stir beans.
#6- Finally, simmer black beans on low heat for 1-2 hours, stirring occasionally to prevent sticking.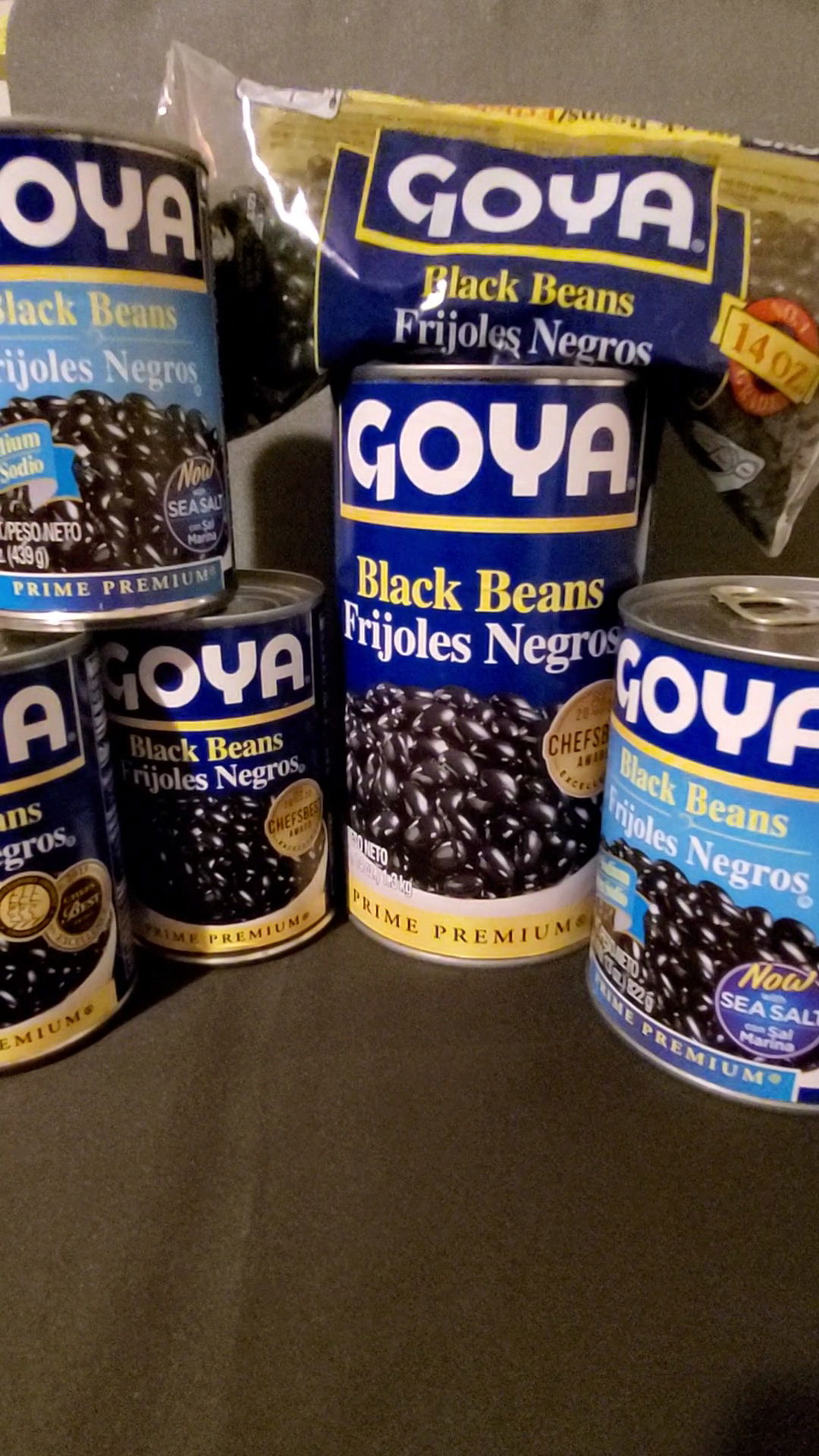 Nacho chips can be thin or thick and, although, the thinner ones usually have less calories, they can also break easier during topping diving. Choose according to texture, calories, or color of chips. Blue corn chips, black bean flavored nacho chips and even whole wheat varieties can make your meal tasty so go wild here.
Lightly warm chips in a 350 degree oven for 2-3 minute. Immediately plate and cover with a few spoons of beans. Add cheese and any other toppings that are nacho friendly. Some topping ideas are below.
Additional toppings:
Guacamole (See my homemade guacamole recipe for directions)
Shredded cheese (or vegan cheese for my vegans lovers)
Sour cream
Jalapenos
Salsa
Bonus Tips
Please feel free to substitute olive oil for sesame seed or avocado oil. They are just as tasty and a healthy alternative to cooking with traditional lard or other unhealthy oils.
Cheese can add pounds to the hips so unless that's your goal, this weight conscious mother of four suggest using vegan cheese or unprocessed cheeses. Follow the "less is more rule" and with the right toppings the fat content (cheese) or lack of one will not be missed. On the other hand, these nachos have no meat so it's totally okay to cheese away without the guilt!