This is an easy and healthy way to snack your way through the late night munchies. My kids like to make this with me and happily gobble it up every time!
Ingredients:
1 Bunch Fresh Kale
1 tablespoon of Olive Oil
1/2 teaspoon of Pink Himalayan Salt
1/2 teaspoon of Fresh Ground Pepper
1/2 teaspoon of Zatarains Creole Seasoning
1/2 teaspoon of Cayenne Pepper
My family likes spice but this recipe is still very tasty with only salt and pepper.
Directions:
#1- Wash and cut chip-sized pieces of fresh kale.
#2- Place in a mixing bowl and add the remaining ingredients.
#3- Lightly toss and taste test the spoon for best results. Add more seasoning if necessary.
#4- Broil on low (or about 400 degrees) for 4-5 minutes or until they are lightly brown around the edges.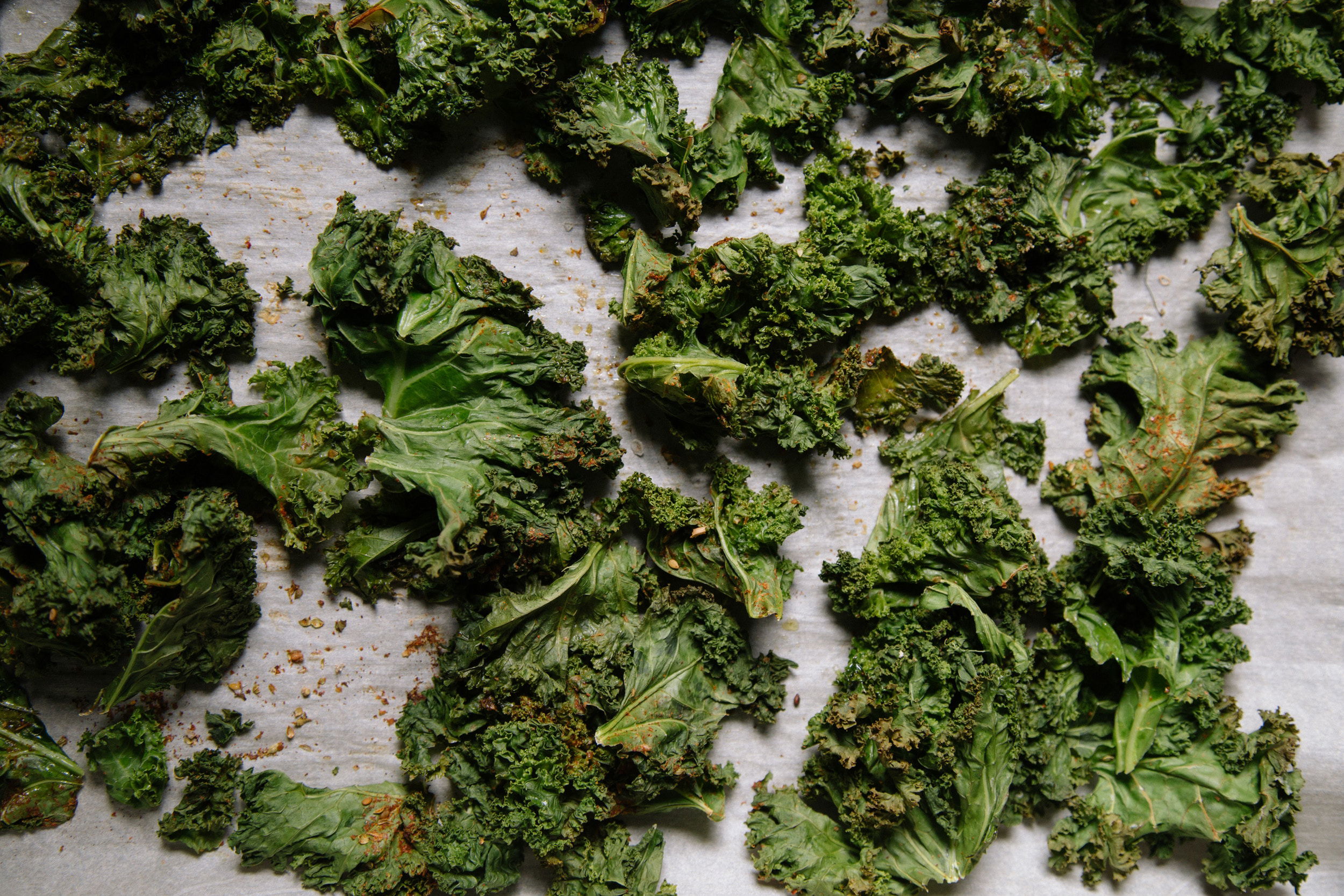 Please do not use frozen kale, it is NOT the same and the results would show it!
In my opinion, freshly trimmed (or cut) organic kale taste the best. I keep pots of fresh kale growing year round. Plant several varieties or just the kind that you most prefer and cut off fresh leaves for salads, soups, and much more.
It grows incredibly easy. Simply follow directions for indoor vs. outdoor care of the variation you choose to plant.