Whether you're a millennial, a baby boomer, or anything in between, you've probably come across the concept that you need a college degree to get high-paying jobs. But, even more so, you need a high school diploma (or GED in some cases) to make a good living.
Are you making minimum wage at a job with little to no benefits and want to know what career options are available? Or perhaps, you married your childhood sweetheart, and things took a turn for the worse, and now you need to start over, but you lack education or skills?
Did you know there are "No Diploma Required" careers/jobs that pay over $50k per year? FF2C is sharing some of our favorites, hoping people find inspiration and, in turn, seek further knowledge for financial independence.
Reading this article to pursue your vision of success is the start of a fantastic journey for anyone seeking financial stability or empowerment. However, I must emphasize it is only the start.
You will have to work to be successful! Creating plans and implementing ways to increase revenue while decreasing cost and loss should always be on your agenda for maximum income growth, regardless of self-employment or employee status.
We delve deeper than the typical 9-5 line of work because regular jobs and income lines are no longer providing the overall needs of far too many people. Self-employment options like freelance positions or jobs are quickly becoming the new 9-5 because it offers more scheduling flexibility, unlimited income potential, and freedom from the corporate rat race.
The following jobs pay over $50K per yr. (annually) and although a diploma or degree is recommended, it is not always necessary.
Copywriter
Editor
Author
Tattoo Artist
Makeup Artist
Photographer
Photo Retouchers
Photo Editor
Social Media Manager
Web Developer
Automotive Technician
Sales Consultant
Franchise Owner
Farmer, Rancher, or Agricultural Manager
Life Coach
Important Note:
Some companies within the same field of work may want a degree, diploma, or both, while other companies (in the same field) prefer experience, a creative mind, or just a money-making machine.
We scoured hiring sites like ZipRecruiter to verify that the jobs/careers listed have opportunities for people without a degree and, in some cases, without a diploma. Still, you will have to hustle smarter than the diploma/degree acquired competition.
We highly recommend furthering your education through trade school programs, apprenticeships, traditional day or night school classes, online courses, mentorships, or by whatever means possible.
Our list of jobs can be positions acquired at physical companies, virtually, or through freelance jobs.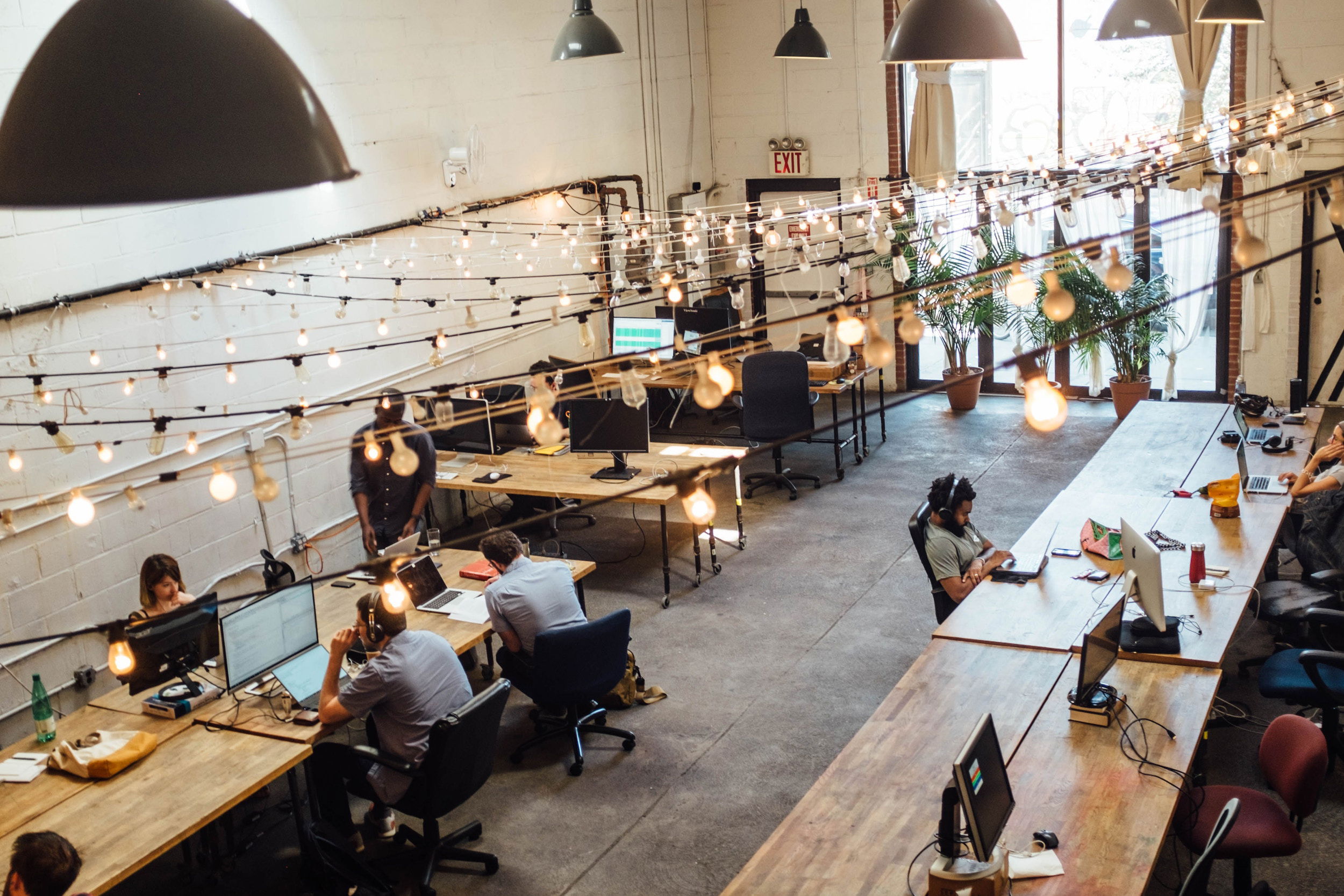 Another excellent option is to continue your regular job and start freelancing part-time. Working like this will allow the continued comfort of a stable income while you take advantage of free time making extra money.
Growing your clientele, resume, education, and experience as you maintain employment is possible with a "can do" attitude. Listen to motivational speakers, speeches, or read up on literature that will better prepare you for whichever route you take.
If you choose to do freelance work, please keep in mind the necessity to supersede your competition in all bidding applications, customer service transactions, and additional skills like researching potential clients and accounting.
Nine times out of ten other freelancers will be bidding on the same jobs/contracts as you are. Unfortunately, they may have more education, training, or experience, so knowing what is essential to the client will make you stand out amongst the crowd.
You do this by researching the company or field of work and offering slightly cheaper rates than competitors, and always bringing you're "A Game." Especially be at your best during small get-togethers with clients and their friends because as a freelancer, you never know who the next big client is, so always keep a professional demeanor.
If you're signing up with sites like Fiverr as a freelancer, ensure your fees, rates, or price for service is relatively close to competitors. If you price too low, people may assume your service might not be the best; however, if you price too high, they might choose someone with the same credentials but a lower rate.
It is critical to price according to that industry's standard, so please research prices and all the laws accompanying any freelance job or career you choose.
Once you build a solid client base as a freelancer, reach out to them, and offer incentives like discounts for referrals. You might be surprised to find people love deals.
Although word of mouth marketing may seem old school, with social media outlets ever-growing, people have unlimited access to someone shouting you out because you did such a fantastic job for their company.
If you're not taking the freelance road because you'd rather nestle into a company but have no diploma, please be prepared to start at the bottom and work your way up the corporate ladder. This will most likely eventually involve more education or training.
Understanding this beforehand can jumpstart you to get that diploma before you seek employment or while you are climbing that ladder. Either way, consider that as you plan your path.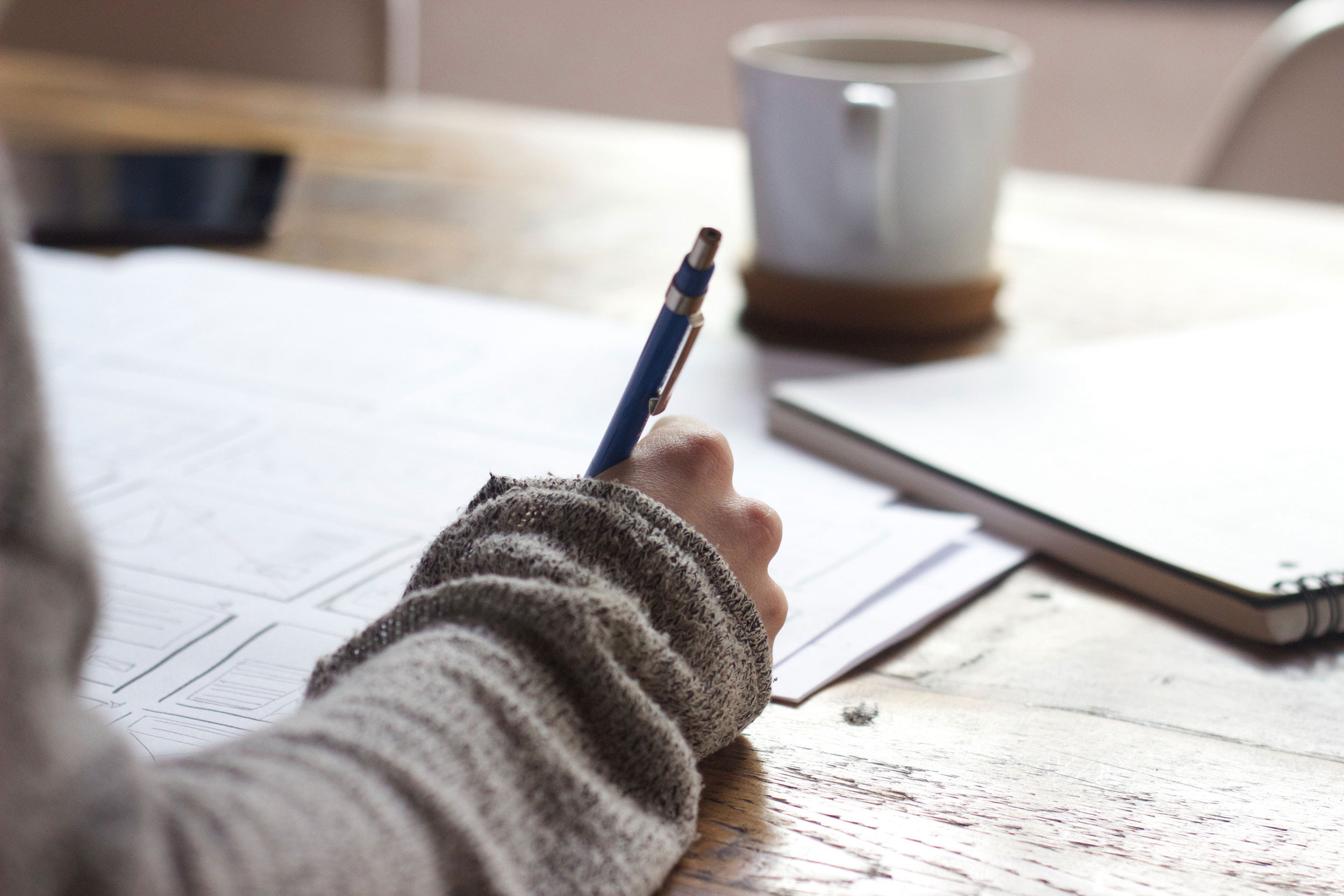 What is a freelancer?
A person who sells their work, talent, or services, whether by the hour, day, job, or per other stipulations between client and service provider, is called a freelancer.
Freelancers enjoy perks such as scheduling flexibility because, as your boss, you get to set your own schedule, so no more asking for time off from HR.
However, freelancers will usually be required to work independently or with little to no supervision, so work on this skill if you are not proficient in working alone.
Learn how to work independently by reading books or articles on the subject, setting goals, and tracking them. The most important thing to remember is to never give up on getting better by working smarter rather than harder.
Develop strategies to track, monitor, analyze and enhance your performance to learn where your faults are and work on removing or minimizing whatever is slowing you down to increase your money.
The faster you know how to do something, the less time you spend on it, but you make the same amount of money, so it can be incredibly profitable to take a class or course whenever the opportunity presents itself.
Another essential thing to remember is that you are responsible for paperwork/documents and related business matters being correct as a freelancer.
Please ensure all contracts/agreements/paperwork is documented and signed BEFORE work is started! In my experience, not all business owners operate fairly, and some will take advantage of contractors in a heartbeat.
Avoid the frustration of doing work for free no matter how nice their handshake feels and have a solid contract outlining all arrangements, concerns, and (or) stipulations.
If you don't get along with authority figures, suffer from an anxiety disorder, or generally prefer working alone, freelancing can be a fantastic option for you.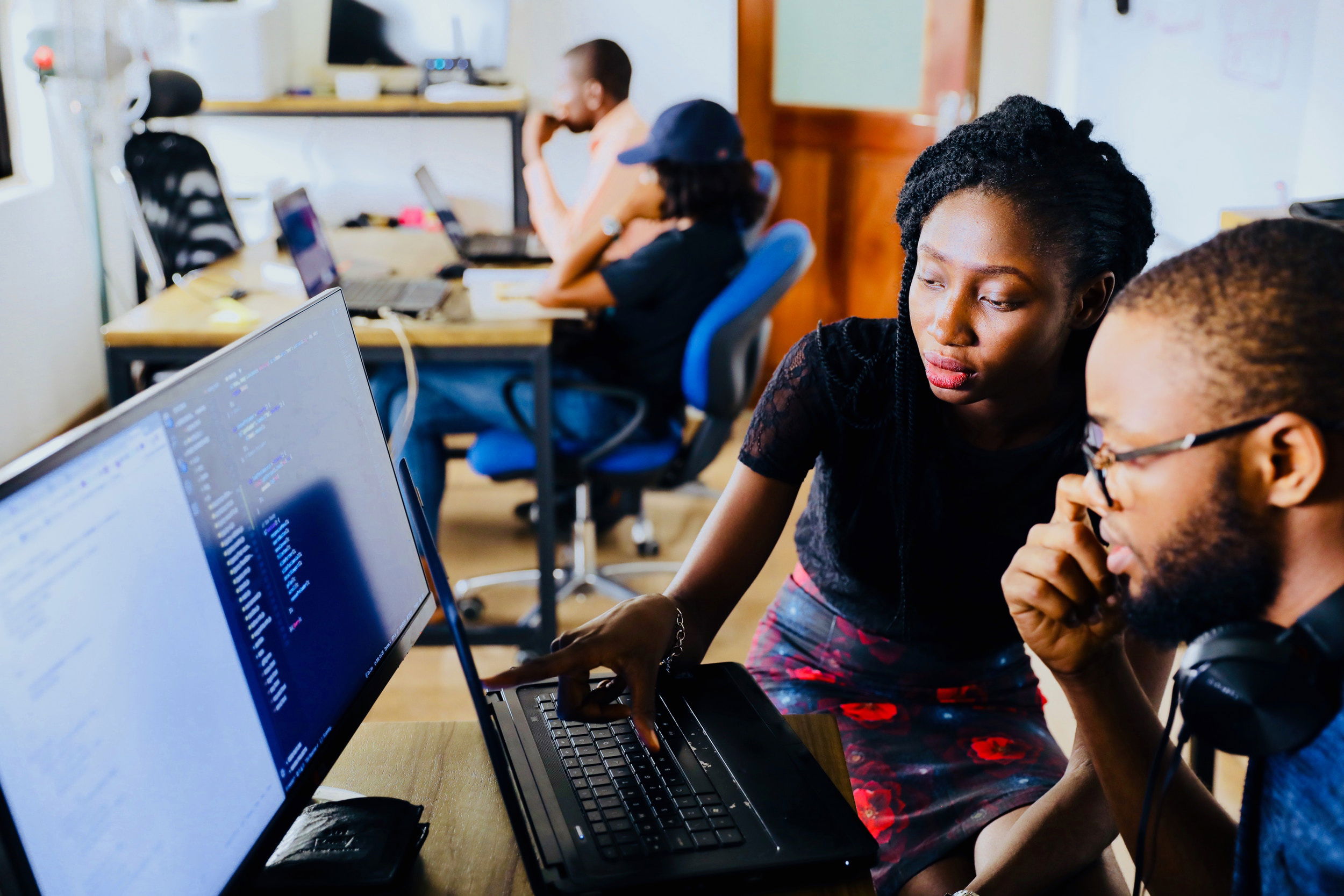 What is an Apprenticeship?
Earn while you learn is a concept where an employee receives specialized training often matched with financial compensation. The training is usually administered by a master of the trade instead of attending school. Individuals willing to start at the bottom in exchange for training have some unique opportunities.
Employers invest in an employee every time another potential is added to their payroll roster. On-the-job training is risky and very expensive for companies, but often this is viewed as an obligation to operate. Getting qualified employees in the door is one task but, what happens next and moving forward represents the risk vs. reward dilemma employers face.
Employee retention has always been a goal for organizations looking to hire employees. However, acquiring the right candidate also comes with barriers. Therefore, apprenticeships have existed for a while as a tool to create an environment where you acquire and train motivated individuals.
Typically, one can expect incremental raises and training structured for future advancement within a particular field or industry. Thus, apprenticeships lead career seekers on a trajectory towards a high-quality industry-driven path.
State and employer-sponsored programs do exist, and I recommend researching your local opportunities. Your training being sponsored at no cost compared to the cost of a four-year degree is an option you might not want to pass up.
Opportunities will vary from state to state and city to city. These programs expose candidates to great positions in extremely sought-after industries. I want to mention that there are some apprenticeship programs that might exclude pay.
Acquiring skills and training for a selected career path is an asset you get to keep forever, just like a university degree. I recommend sites like www.apprenticeship.gov to start your journey to a new career. Their site has a tool that simplifies the search for opportunities. In addition, I recommend reaching out to the local union halls and even Walgreens for those considering a career in pharmacy tech.
Some state-sponsored programs can translate into transferrable college credits, so don't overlook apprenticeships opportunities.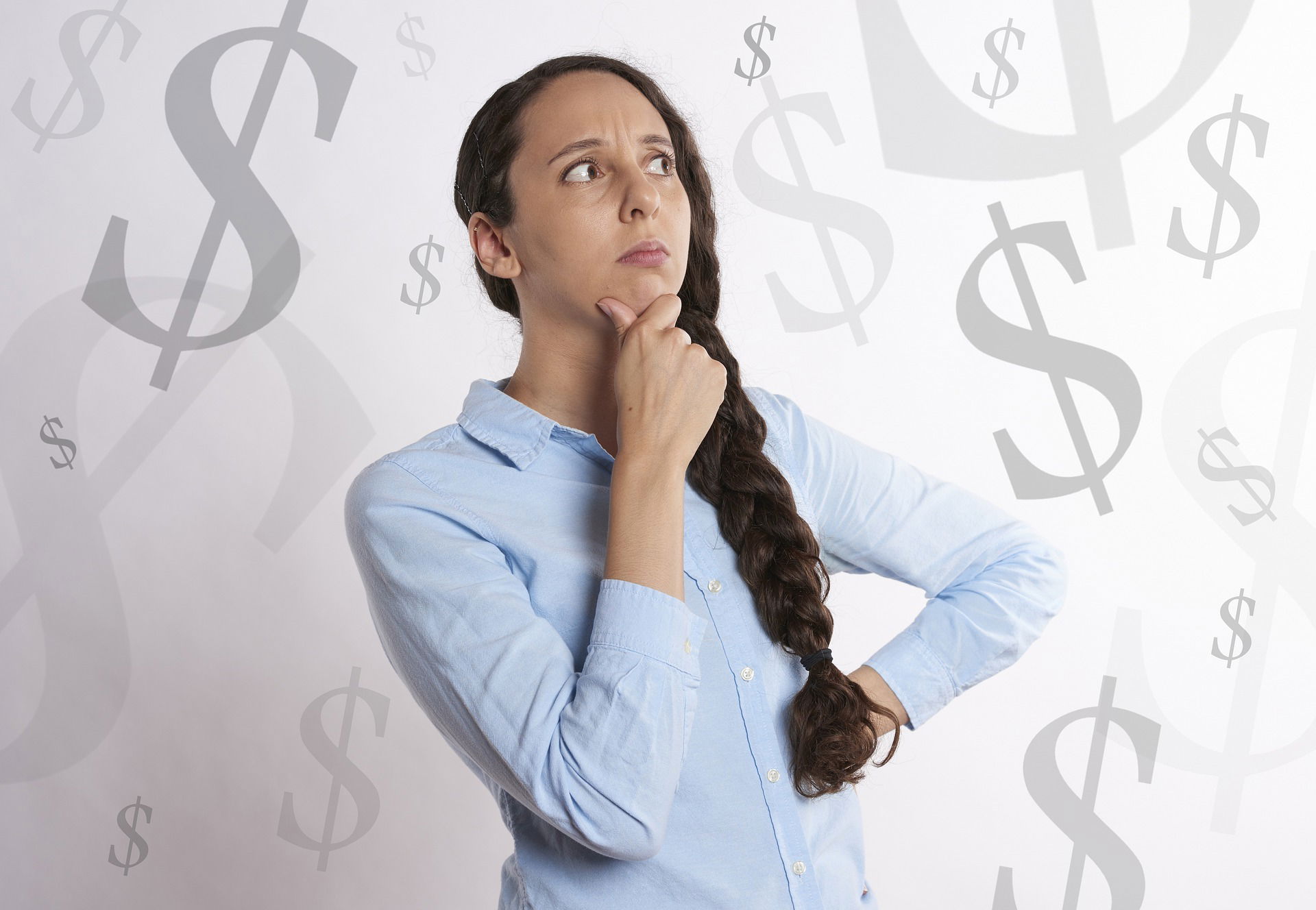 *Salary Projections sourced from PayScale - Salary Comparison, Salary Survey, Search Wages , 2021 Salaries of Jobs in US | ZipRecruiter , or U.S. Bureau of Labor Statistics (bls.gov).
If You have a firm grasp of the skills such as presentations, client interactions, and project management, copywriting is a great option and pays between $35k-$80k annually. Whether writing blogs, product details, or bios, you're bound to find high-paying jobs/careers as a writer.
An Editor (which also falls under the writer category) can make between $32k-$86k annually. Although a bachelor's degree is usually required, we add this career because new opportunities come for every new company opening up. Someone is always willing to take a chance on hiring individuals lacking the education but superseding in every other aspect of a great employee.
If you have the will and skills, get a resume together and begin searching for companies hiring. Land an interview and be prepared to explain why you lack the education but have everything else necessary to be an asset to their business.
Yes, you will have to upsell your qualities, abilities and do it in a manner that pleases the prospective employer. Expressing the desire to continue your education may also be required to relieve doubt in your seriousness of this field of work.
If you search job forums like LinkedIn or ZipRecruiter, you can find training is available or required, and if you possess the skills necessary for these jobs, please go after them!
Join a team or freelance your services and negotiate the best rates, benefits, or experience you will receive from potential opportunities in this field.
Author (Source: U.S. Bureau of Labor Statistics)
Did you know?
You can write a book and get it self-published reasonably affordable these days through companies like Outskirts Express, Amazon (Kindle for E-Books only), Ingram Sparks, and many more.
According to the U.S. Bureau of Statistics, the annual median wage for Authors is $61,820!
Think about writing your mystery, romance novel, or child-rearing book on your lunch breaks or while the kids are napping. The best part is that once you create your book, it will sell for years to come, meaning you have a passive income.
Even if you don't sell one book, try again because you never know when your book(s) will go from unheard of to in every home in America. Besides, gaining experience is a reward in itself, so always keep trying!
It can be a little more complicated and long-term compared to many other options available on the list. But, as an author, you design stories fitting the genres you love and get your thoughts out to other readers.
As previously mentioned, you can go traditionally published with a publishing house, such as Penguin Random House, or self-publishing.
Although a good education (meaning a diploma and bachelor's degree) is often required for author positions at companies, it is possible to start without one. However, as previously mentioned, if you lack education, you must exceed all other requirements such as skills, training, experience, and so forth to succeed.
Or go self-published and perform everything yourself. Whichever route you choose, remember that the path may take a while before you hit $50,000 a year, or you may do it your first book out. After that, the possibilities are truly endless.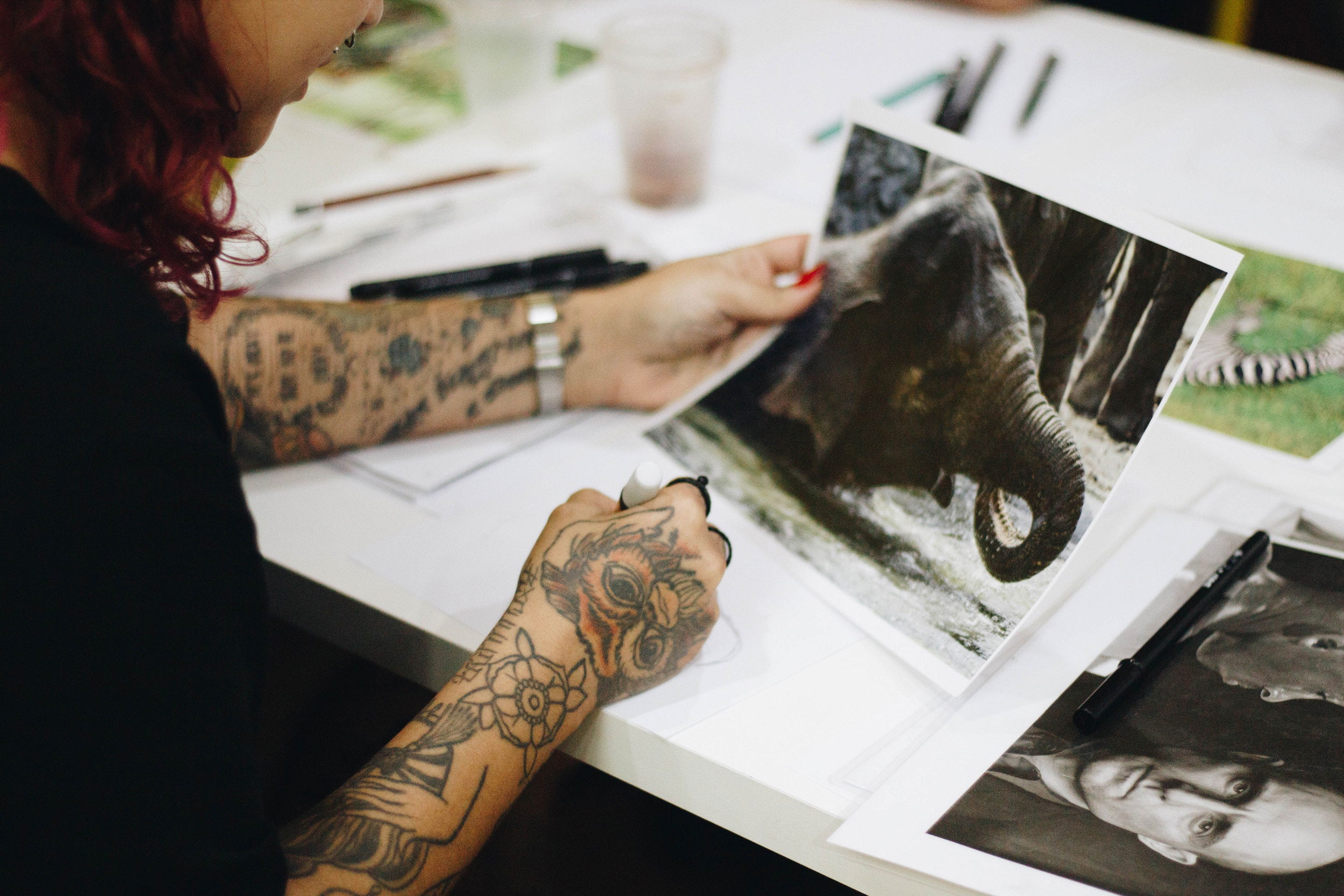 Artist (Source: Payscale)
Tattoo artists can make from $22k-309k per year, depending on experience, skill set such as marketing communications (especially for freelance artists), sketching and designing, and customer service skills. This is a highly interactable job/career field. Makeup artists can make anywhere between $25k-$105k annually, depending on the niche, experience, or freelance jobs.
Photography- (Source: PayScale)
Do you love taking pictures? Although photography has some upfront costs, you can make it back quickly with a few gigs. Weddings, families, babies, and other celebrations need a photographer. If you're the go-to person in your area, your prices can reach high levels without needing to compete at lower rates.
A photographer with Adobe Photoshop knowledge can earn between $26k to $98k annually, depending on skillset, experience, or freelance rates.
Photo retouching services and photo editors are two more prime examples of freelance jobs or careers that have the potential to be highly lucrative.
Photo Retouching service providers can potentially make between $30k-$85k annually, and photo editors earn between $26k-$80k annually, both of which will be determined by skill set, experience, and who you work for or per your freelancer prices.
Social Media Manager (Source: PayScale)
Social media is constantly growing, and for businesses, this can mean big bucks. Hundreds of new companies open every day, many of which need help managing their social media content and sites.
All this equals massive potential to grow with a single company or grow as a freelance worker and have multiple companies as your clients.
However, you will need to meet certain criteria, such as but not limited to excellent customer service skills, content management and monitoring skills, knowledge of different computer software applications and social media platforms, and a solid understanding of the power of selective targeting of audiences under various platforms.
A Social Media Manager can earn between $29k-$77k annually. Join a team or freelance and set your rates.
Your main objective will be to grow or bring in more customers/people to their business, service, or social media platform(s).
Businesses are constantly seeking ways or people to help them grow on different platforms, so if you are creative, well organized, and resourceful, this field of work may be worthy of further research.
Web Developer (Source: PayScale)
Web Developers can earn anywhere from $36k-$92k annually, and the demand is constantly growing for freelance opportunities and regular employment positions.
These positions require knowledge of computer languages, applications, processes, and programs such as HTML, JavaScript, CSS, and more. Thankfully, all these languages can be learned online for affordable rates (in some cases, free) or local courses.
Once you're a web developer, continuing to learn new computer applications, languages, and programs will grant a path upward in pay, so never stop learning. If you have a knack for learning new computer languages and have a ton of creativity, then this is a perfect fit.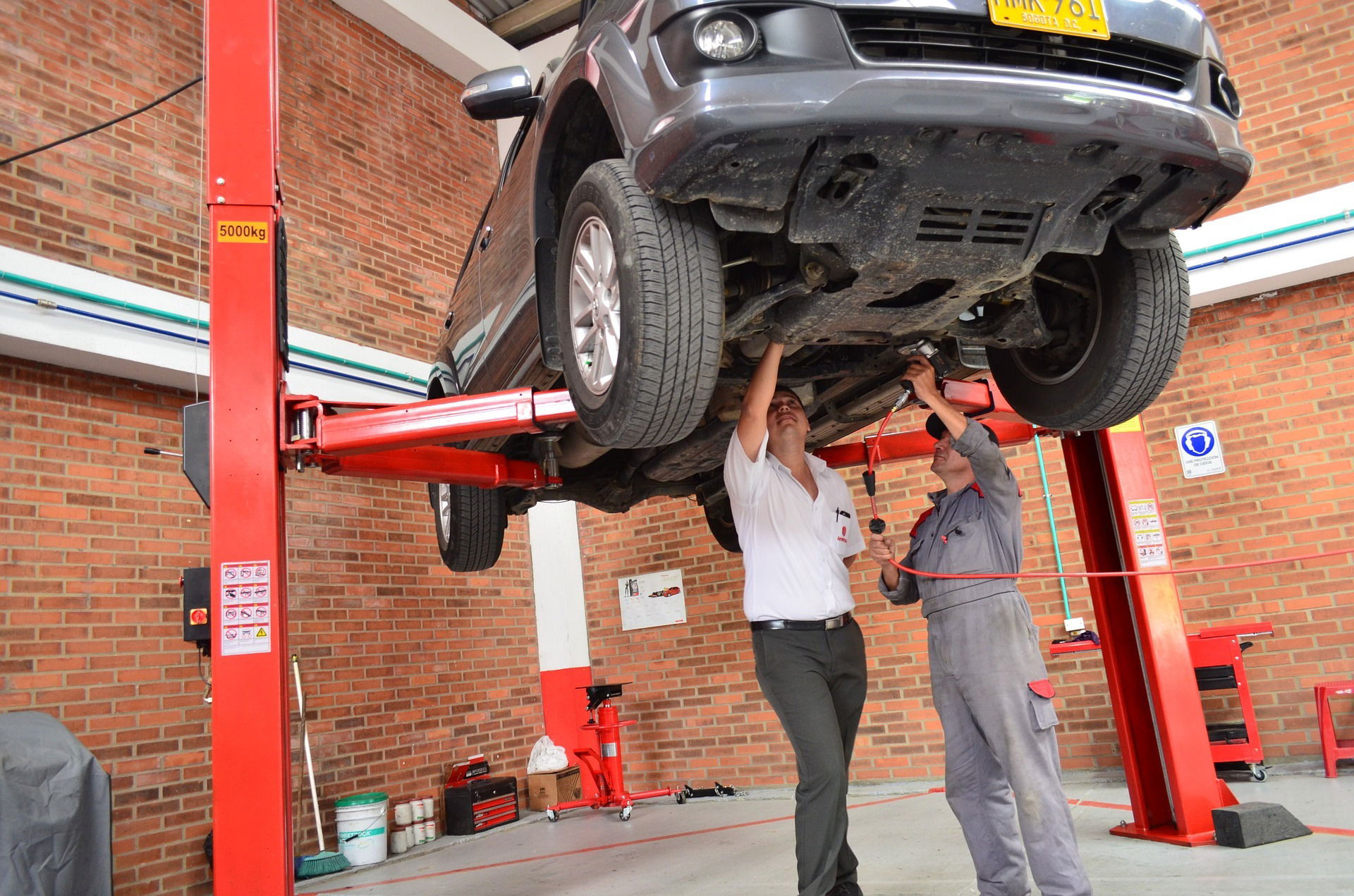 Automotive Technician (Source: PayScale)
Some say automotive is a man's world, but they've never seen a woman operate there. You don't always need to know everything there is to fix a car, either. Many dealerships hire technicians without experience and train them to be certified on makes and models of their inventory.
Automotive Technicians can make between $26k-$65k annually. If you do exceptionally well at the dealership, you can open your shop.
Working for yourself or with a small team allows even better pay as you set the rates for each repair and build your clientele.
Sales Consultant (Source: PayScale)
Do you have excellent communication skills? You will need them to sell sand in the desert, and that's what sales consultants do, sell.
Sales consultants want to sell you a product or a service. Sales Consultants can make anywhere between $23k-$111k annually, especially positions that offer commission, bonuses, or profit-sharing along with salary.
According to ZipRecruiter (Q: What Is the Average Franchise Owner Salary by State in 2021? (ziprecruiter.com)), franchise owners' national average in 2021 is $76,881 annually. However, the outliers are $11,000 and $200,00, so the potential for great failure is just as promising as the possibilities of great success.
Franchise Recruiters (or a Franchise Salesperson) is another field of opportunity for those with sales experience, excellent communication skills, and people skills. However, typically companies look for a bachelor's degree.
With that being said, plenty of companies will promote from within regardless of education. Remember that exceptions are always made for the sake of profitable risk.
As previously mentioned, sometimes creativity, experience, reliability, and other related qualities are more favorable to more progressive companies. Search social media outlets like LinkedIn or Instagram for prime matches, study their company, and ensure your resume is top-notch before reaching out to them.
The annual income average for franchise recruiters is $59,420k annually, with outliers of $21,500 and $100,00, and the more experience you have, the more money you may eventually earn. However, continuing education will make this endeavor tremendously easier.
Even if all doors to working as a franchise recruiter with a company are slammed in your face (because sometimes this happens), you can start your franchise recruitment firm. You can supply other businesses with workers who meet their requirements and (or) who can support their needs.
Farmer, Rancher, or Agricultural Manager (Source: U.S. Bureau of Labor Statistics)
Any person that owns, operates, maintains, or manages the land, water (for a fishery), and (or) animals with the intent to distribute, use, or trade is called a farmer, rancher, or agricultural manager.
Farms or Ranches can range from growing plants or trees for medicinal value to farming livestock like turkeys for meat or cows for commercial dairy sales.
However, farming fish, lobster, and crabs (seafood) is another profitable market that can be an excellent option for people lacking a diploma or degree; in this particular field, experience and competency reign over an educated but inexperienced or incompetent person.
The Bureau of Labor Statistics estimates that the National income for farmers, ranchers, or agricultural managers is between $35,090 and $130,760 annually.
Please research every aspect if you are considering a career as a farmer, rancher, or agricultural manager of any kind. Learn about equipment, laws and regulations, processes, and so forth to better establish a solid reputation for quality products or services but don't stop learning just yet.
Especially learn more about USDA loan options for people in your state or consider relocating to another state with incentives for these positions because that is a thing too!
Life Coach (Source: PayScale)
If you've been on social media platforms lately, you know this market feels saturated. That's because it's highly lucrative, so if you think you have what it takes, go for it!
According to PayScale.com, Life Coaches can earn between $29k-$264k annually.
Stand out amongst the mob of life coaches who know how to help transform the lives of others in need of direction by offering unique programs, tools, and techniques capable of guiding clients through life-changing events.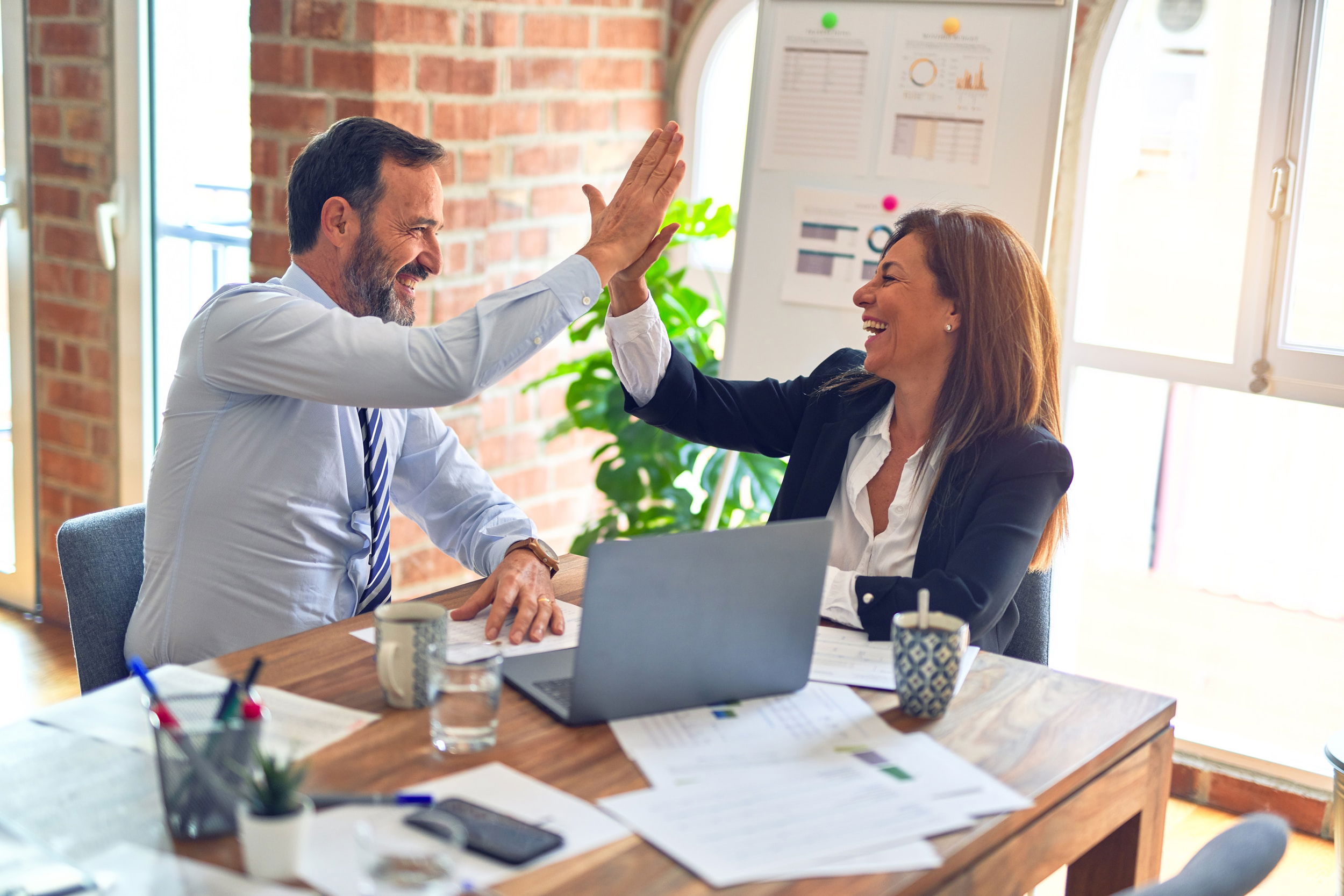 Keys to being successful without a diploma and (or) degree:
Do More Homework

- Contribute to your future by continuously studying your chosen field of work and staying up to date on everything related to it.
Unfortunately, without a diploma (and sometimes a degree), you will have to work smarter and harder than those who do to justify your value.
Take classes, read current related materials, watch videos, read journals and books, join groups, or whatever is necessary for you to advance your knowledge of your field. Study trends in your line of work and try to be the outlier by staying ahead of your competitors.
Please consider continuing your education because although it may not be essential to find success without it today, one day it may help you land the client or job of a lifetime, so go for it as soon as you can!
Learn the rules of the game you're playing

- Learn about federal and state laws or regulations pertaining to your field of work or service.
It is imperative to learn about any taxes, required fees, and related financial information because these factors will most affect your money. However, there are more "rules" you should be aware of before investing in a career or profession that can potentially change your life because as quickly as things can go right, they can certainly go wrong.
Calculating risks in advance can minimize the negative effects of a poor investment or decision. Read books about calculating risk in your specific field of work to get a little more leverage over more educated candidates, applicants, or freelancers competing against you.
Honestly, until you have a solid foundation of experience, education, and skills, you will have to continue learning by any means possible. Reading journals, books, blogs, and everything in between is how many successful people get ahead and stay ahead, for that matter.
Fearless Determination

- The fact is fear can stop success before an idea goes from lighting up the room to fading from negative doubts.
Even the idea of applying for a position that requires a diploma or degree should never deter an otherwise qualified candidate from applying.
I have been an entrepreneur working with B2B (Business to Business) and B2C (Business to Customer) accounts for over 20 years. In my personal experience, I have witnessed the hiring of many people who lacked education but had more experience and know-how than those with formal academic merits like a college or bachelor's degree.
Please acquire a fearless determination for success regardless of the barriers in the way!
Experience and Competency Matter

- But competency doesn't always relay to the amount of experience a person may obtain, so please do not confuse them.
There is a difference between the two; however, the combination will advance you on your career path.
To gain experience in a field or industry that you are not familiar with, please be prepared to further your education, network, get a mentor, follow guidance on the matters and move with genuine enthusiasm for your chosen field of work.
Never adhere to any concepts that reflect a negative idea of the future you envision for yourself, and when all else fails, give yourself a break, regroup, and try again. That is how you get experience; keep trying!
Competency comes with more experience, training, and education, so please get experience in your chosen profession. That could mean offering discounts, promotions, taking an apprenticeship position, or working at a company that provides training, and so forth.
Network

- Who you know can help your career advancement, but it can also destroy it too.
If you lack experience, training, and (or) education, knowing the right person can help you get your foot in the door.
However, once you are there, you must go above and beyond to be an asset. Bringing value to the team or company will increase opportunities for all involved. But if you fail to be an asset by not understanding the importance of bringing value, you risk not being retainable (or the first to be terminated when layoffs are needed). Once you burn this bridge, the opportunity may never present itself again.
Recruitment fairs and hiring events held by companies are great for networking because you have the chance to meet the recruiter and wow them with your personality. Ensure your resume and enthusiasm are prepared to showcase your best qualities.
The Professional Resume

- Create a resume that tells people (businesses) who you are professionally.
Please leave personal nonrelated hobbies off of your resume. Employers want to know how you will benefit their business; they are not interested in your private life. Besides, personal hobbies may affect their opinion of you negatively, so avoid this common mistake.
Be honest and don't sugarcoat your lack of education; employers and potential customers (for freelancers) see right through this and may assume you are trying to be deceitful, which is a surefire way to end the hiring process before it even begins.
Ensure your resume reflects the field of work you are seeking. For example, if you want a position as a freelance writer, you should highlight skills, training, experience, and other attributes related to freelance writing. Doing this shows your dedication to investing yourself as a freelance writer and not another "want to be."
If you lack experience in your field of interest, please take steps to acquire some immediately. For example, take jobs for lower rates than competitors charge or find work as an apprenticeship but do not quit until you are educated enough to do the job safely, legally, and successfully, and build a professional resume in the process.
Plan B

- Always plan for something to go wrong and create a plan b for those scenarios.
For instance, suppose you work online, and your computer suddenly breaks, not having another computer (tablet or even cellphone) as an additional option can seriously affect you.
Or, if you have a farm and the weather is too cold, what are you going to do? If you plan to cover crops, bring them indoors, or build a greenhouse, then you have some options that can save your job or business. However, if you have no backup plan, then you risk losing crops and money overnight.
The point is that things can go right, but they will go wrong more times than not if preparation is not a foresight.
Develop a Relationship with a Mentor

- Acquiring and developing a relationship with a mentor can make career transitions easier, faster, and possibly more lucrative than flying solo.
It is imperative that you form a bond based on mutual benefits and not just "a help me come up because you should want to" point of view because nobody operates like that, so you have to bring value or risk not staying long.
Look for a Mentor in your field but remember they do not necessarily need to be from the same company you are seeking employment with, nor do you have to know them personally. Utilizing networking, as previously mentioned, whether online, globally, or locally, is a convenient way to locate a mentor.
Although properly networking can be a great way to find a mentor, it can also be incredibly daunting or scary to people suffering from anxiety or those lacking the social skills necessary to achieve this step successfully.
In these scenarios, please speak to a professional to overcome these obstacles. But continue your mission of finding a suitable mentor. You might even find a mentor who associates themselves with the same barriers and bond on that foundation.
Record Everything

- Note-taking applies to freelancers, owners, employees, and everyone in between for many reasons.
For employers and freelancers, recording transactions between customers, staff, associates, vendors, and so on is another way to track and monitor relationships.
It is also how you can grow your business. But, unfortunately, confusing client preferences can happen unless you have a photographic memory and may be offensive as some people take these things to heart or expect you to remember them.
Please try to avoid this mistake and keep files with detailed notes about individuals or businesses. This can include birthdays in which you may like to send personalized cards to remind people of your special relationship.
When taking notes, please include dates, names, references, and any ideas that correlate to the situation or person. The note may not be used immediately, so create files and categories to locate and use it as necessary.
As for employees, keeping records of meetings, emails, calls, or any other interactions can help you stay on top of tasks and protect you if someone accuses you of non-performance.
The fact is that many bosses have no idea that employees sometimes stay late to complete tasks or do work that is not typically their responsibility.
Keeping notes like this is also a great tool to use when discussing a raise or promotion.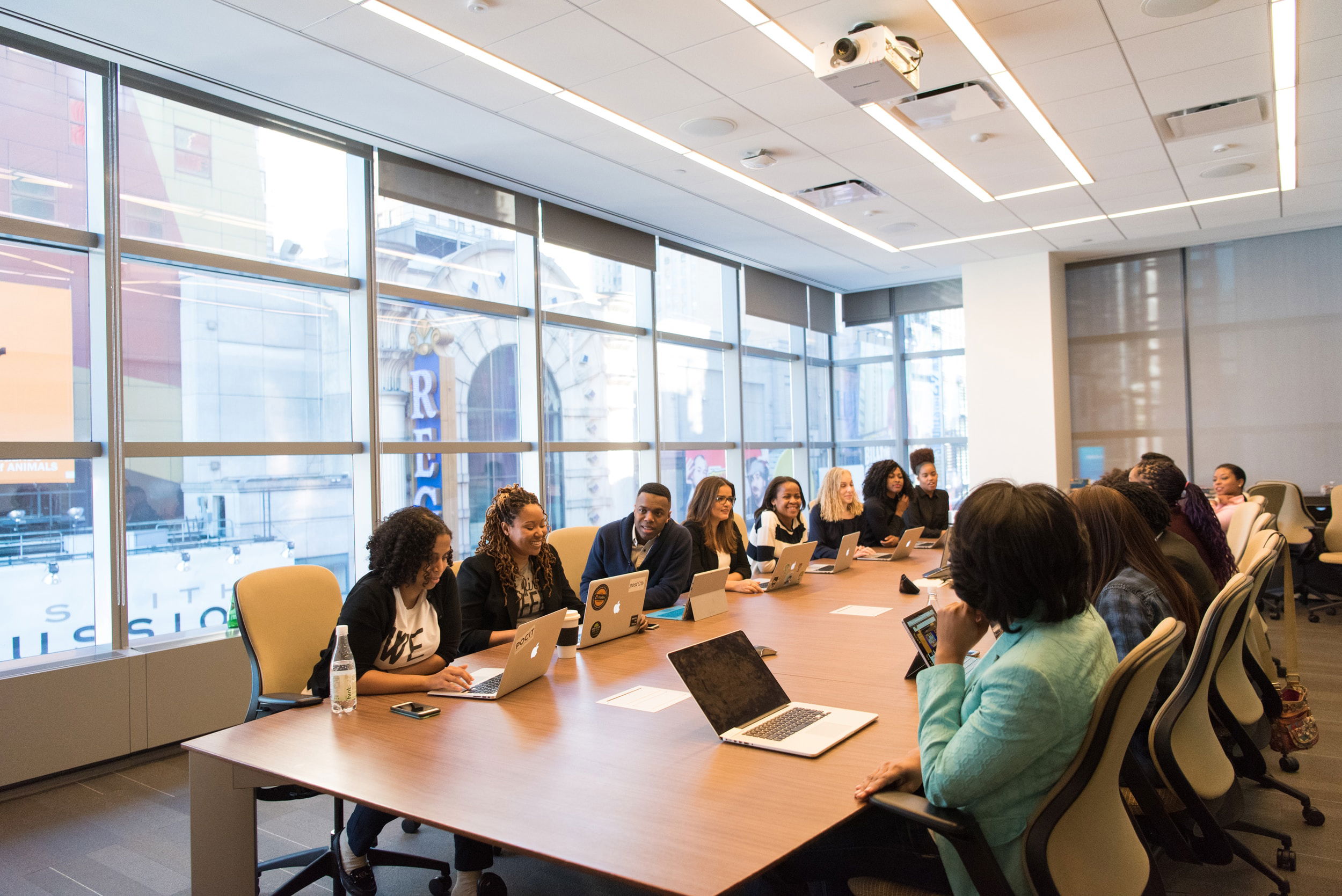 Take advantage of the Steppingstone Job

- Are you working at a company and learning the ins and outs of the trade to advance yourself with that company better or to soak up all of the information and training to start your own company?
There is no wrong answer here because that is precisely how many successful entrepreneurs got started. However, working for an employer that undervalues people can push them to jumpstart their version of the same business concept and sometimes model.
Although I absolutely do not recommend taking ideas, models, or concepts, you can learn the foundation of how to process your ideas or concepts and how to make a profit off of them from working at a steppingstone job.
Learning the ropes of processes like payment billing and processing, accounting, laws and regulations, and several other business-related services can potentially expedite your own business, managerial, or employment skillset.
When possible, soak up every aspect your current employer is willing to share or train you on. Employers or managers are often flattered that you value their opinion and will be more inclined to share their knowledge when you express appreciation. For example, I treated my boss to lunch, where she would then share valuable insider secrets of a business I would later start myself. However, I also brought value by increasing sales/profits and team spirit, so we mutually respected and gained from our relationship.
Strengthen Problem-Solving Skills

- Decisions will have to be made, and some can grow your success while others will divert it completely.
Understanding and implementing problem-solving skills will come by learning from educational sources like books, schools, or other learning systems. However, real-life experience is just as valuable, some may say, more so than any other educational outlet, so take that to heart when it comes time to utilize this skill.
Please try to avoid making irrational decisions when deals fall through, deadlines, due dates, or other stressful events suddenly happen. Problem-solving skills will be your lifeline (professionally speaking) to making quick but calculated decisions.
Do this by researching every aspect of whatever endeavor you are partaking in, weight out the pros and cons, get a second opinion (if necessary) and then make an educated decision. Also, keep files organized, use a standard desk calendar, or scheduling reminder apps/software. You can even hire a personal assistant on sites like www.fiverr.com for super low rates to help you when things get overwhelming due to rapid growth, client demands, etc.
Study Money

- Learn how to re-invest profits, build your portfolio, and above everything else, learn how to make your money work harder than you do!
The days of relying on assistance from others end when our bank account and knowledge of money expands. In addition, financial stability can help reduce anxiety, stress, and depression in many people affected by low-income households.
No, money cannot buy happiness, but it certainly makes things easier when you can afford to eat and live a healthy lifestyle and get proper mental health care if necessary.
No matter which route you choose for your career, never stress lacking a diploma or GED because the possibilities are endless when you obtain other beneficial attributes. There are so many options available for you to find beyond our list that will be your perfect fit, so continue researching until you find the right one for you.